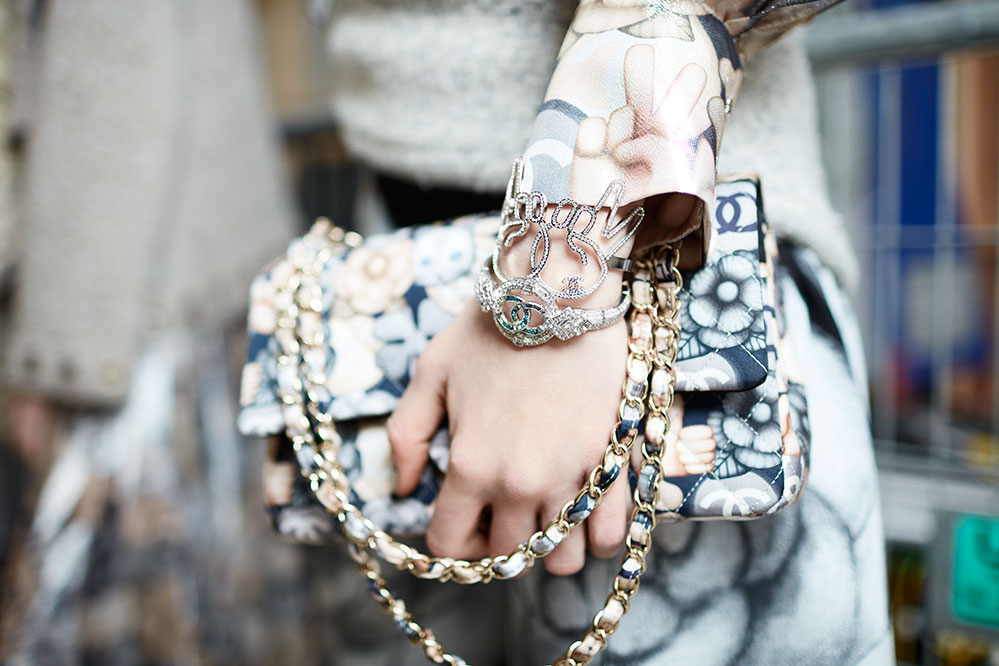 ​​If Paris Fashion Week has taught us one thing, it is that accessories will have attitude for Autumn/Winter 2016.
As the last few days of the ready-to-wear shows have proven, metallics, layering and fur remain some of the key trends for the upcoming season, as designers adopt a "more is more" philosophy.
Belt bags, which made their debut back on the catwalks of Spring 2016, continued to pop up, with Vanessa Sewardshowcasing neat, satchel-like leather designs. Céline followed suit, with models sporting square black pouch purses on fine leather strips. At Veronique Branquinho there were no bags, but the belts were wide and structured, with a metallic sheen that walked the line between modern and Medieval.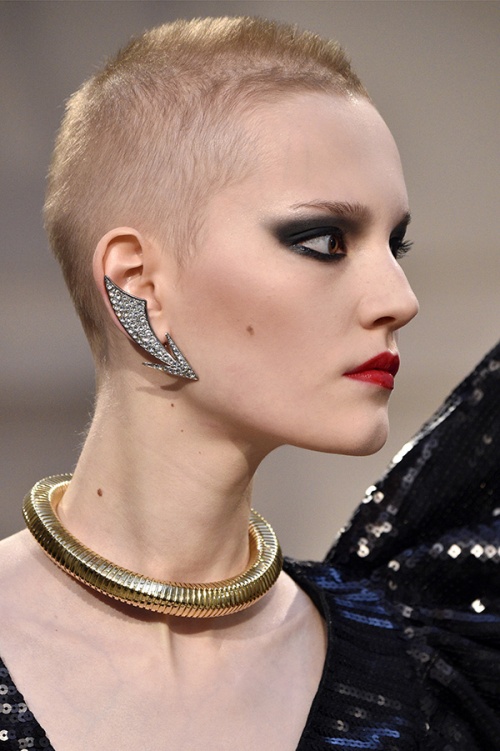 Jewellery was bold and commanded attention, epitomized by the edgy ear cuffs on show at Saint Laurent, while at Céline, jacket belts were wound around the wrists in a new take on the bangle, in a show of multipurpose accessorizing. Chanel debuted cuffs with victory signs on them, and even managed to make its signature ladylike pearls look rebellious by layering them in heaps across the torso and mixing them up with oversized black ribbons.
The French house also attracted attention with its unconventional flowerpot-style hats, kept in place with pearl chinstraps. But when it came to headwear it was Sonia Rykiel that stole the show, with giant Russian furs that half hid the models' faces.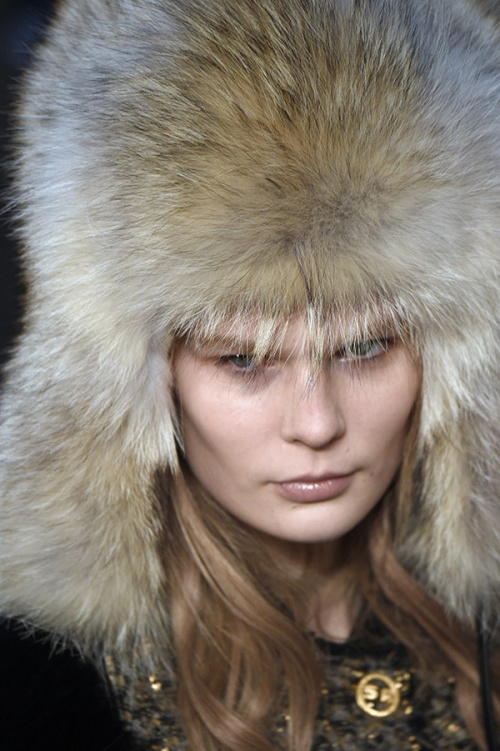 There were plenty of quirkier accessories on offer, too — many came courtesy of Vivienne Westwood — whose show included blue bejewelled masks and netting worn draped over the legs.