Cover story: Ju Xiao Wen, on telling stories through photography and fashion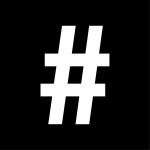 By: Zaneta Cheng
December 3, 2021
From Xi'an to Beijing to Hong Kong to New York, the 32-year-old has honed her craft along the path to becoming an international supermodel. She talks to Zaneta Cheng about how curiosity and living fully in each moment is not only a mantra for the wellness movement but also the key to her professional success
There are many facets to Ju Xiao Wen. A simple flick through the images that comprise this cover shoot proves Ju to be as captivating wrapped in a duvet perched on a windowsill as she is regal dripping in tens of carats of diamonds and myriad precious jewels. Then again, Ju isn't any normal human – an international supermodel who has flourished across both East and West, she was the first Chinese face to front a Marc Jacobs campaign 25 years into the brand's history and the fifth Chinese model to walk the Victoria's Secret Fashion Show in 2016 in Paris.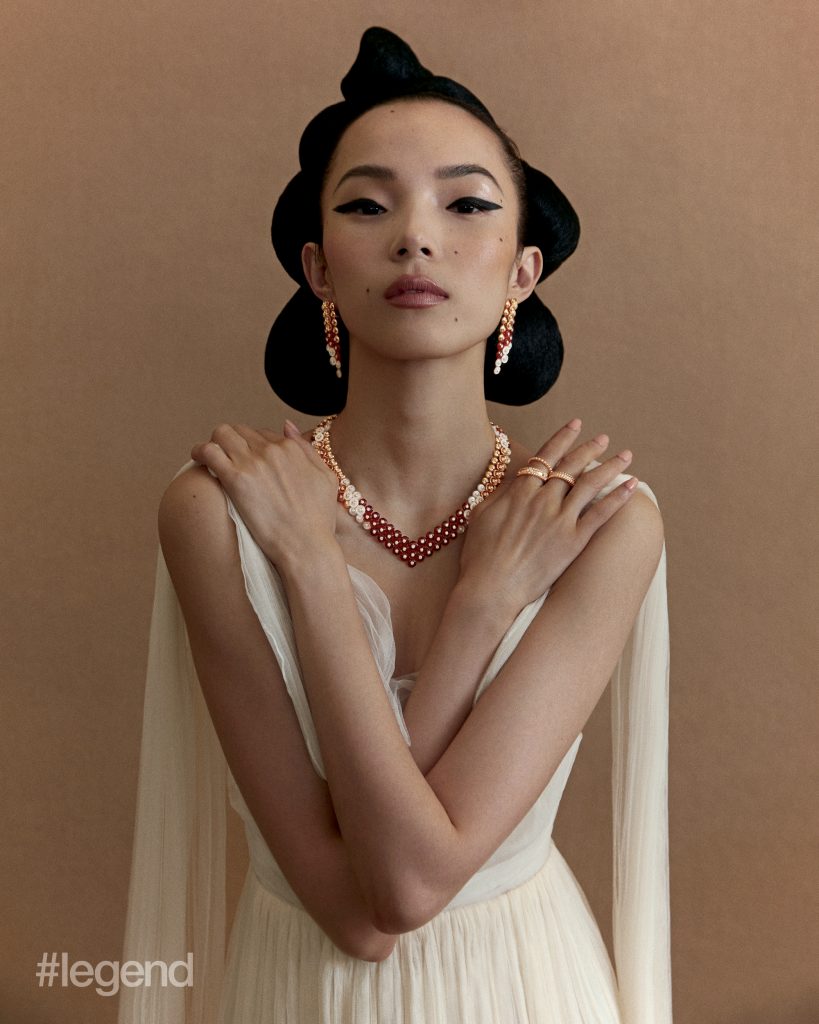 Famously very zen, none of this has fazed her. "In that moment, I was very excited about getting my dream job but I didn't really think too much of it," Ju says of finding out about her Marc Jacobs campaign. Even of her label as an international supermodel, she says, "I suppose it signifies that I'm getting recognition for my work."
And work she has. For all her success, Ju has put in the time to get to where she is today. The difference between Ju as a model starting out in Beijing and then Hong Kong, and Ju as an international super on Fashion Week catwalks and magazine covers is her now innate understanding of the purpose and alchemy behind photography.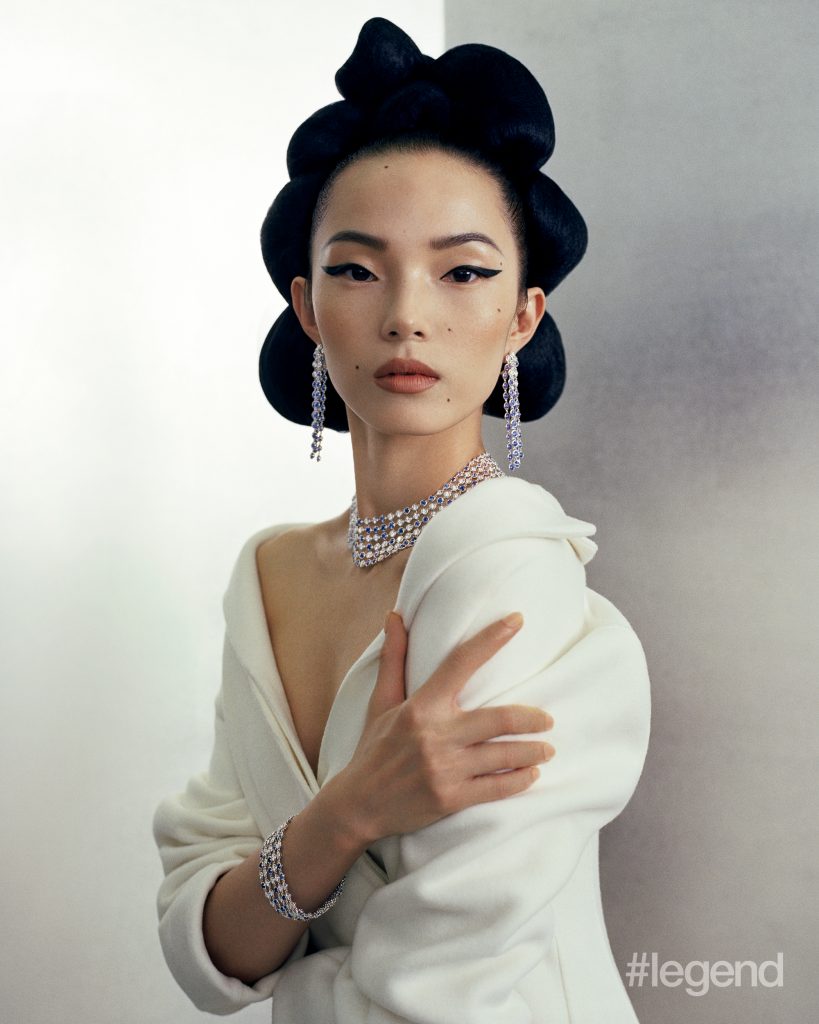 "At first I was too ignorant to understand what fashion was really about," she says. "During a collaboration with Tim Walker, it was as if I was suddenly enlightened and understood that I needed to express myself in a magazine shoot. The body, my body, is part of the vehicle that interprets the clothes and my state conveys my own understanding of the shoot. The editorial work is to tell a story through the clothes."
If so, Ju tells daring stories that span genres. Put her on the plains and she looks the part of an ethereal guardian of the Chinese highlands. Shave her head in an Ex Machina-inspired shoot and suddenly a robot has never looked more appealing.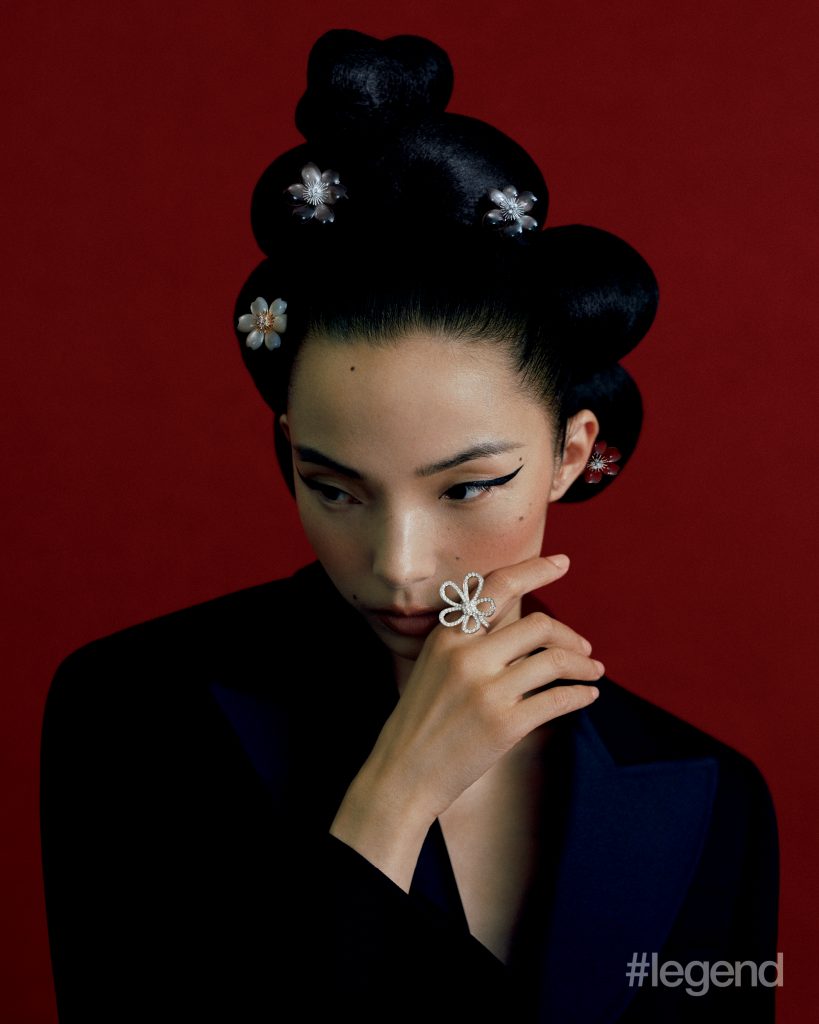 She expresses her ambition in moderation: "I don't have one specific goal; I want to take every step of the present seriously." While this might sound simple, to be able to access and deliver a level of concentration that allows her to fully exist in the present has been what has set her apart and has led to photographs that stand the test of time.
Archival prints from the Tim Walker shoot she mentions, titled Xiao Wen Ju with Hokusai's Great Wave of Kanagawa, Eglingham, Northumberland, 2012, are sold through galleries for upwards of £15,000. Special photographs are "ones that you can look at, at different times and still be captivated, where you're expressing yourself purely", she says.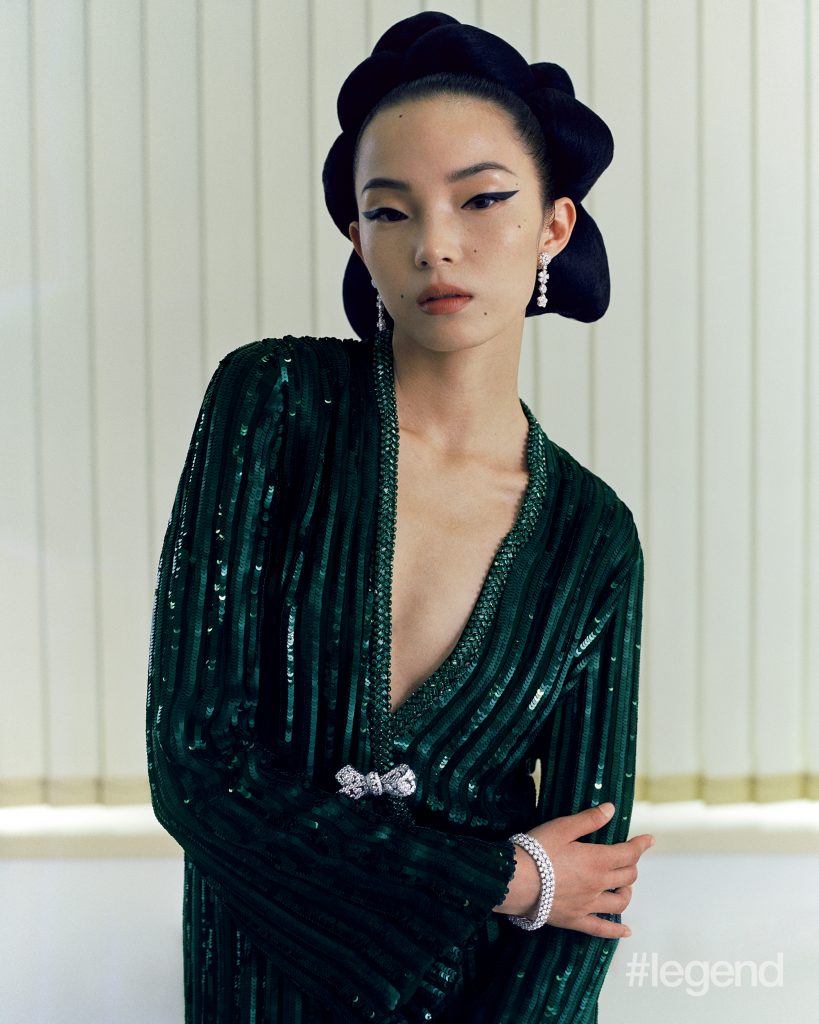 That one moment of absolute committed presence is perhaps the most difficult endeavour of all. But for Ju, it's a matter of course. Regardless of her success, the model remains focused on her profession. Now in a position where she can choose many of her projects, she says, "There's no specific quality that I look for – good ideas for me are ones that are sincere, not superficial. Something pure and with reasonable logic will attract me." Of herself, she adds, "I try to get enough rest so that the camera can capture my best self. Over the years, I have gained some experience in shoots, and my understanding of clothing has improved and I know the shooting style of each photographer. If you're focused and serious in the moment, there shouldn't be any mistakes."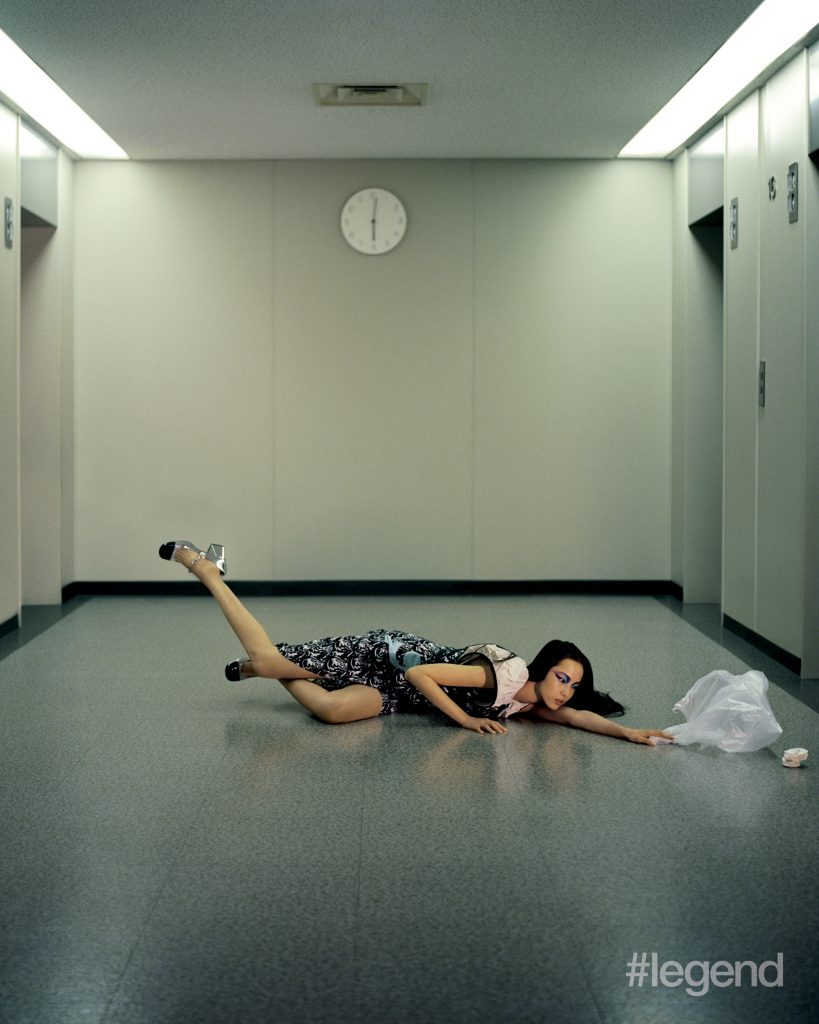 This approach allows Ju to convey the multitude of characters that she's embodied through the lenses of photography giants and while being in front of the camera is, in her words, "infinitely free and relaxing for me and I can express myself as much as I want," Ju's unending pursuit of her art keeps her curious.
"When it comes to some shots that require an accurate expression of a specific mood, then it's necessary for me to practice more and accumulate an understanding of the world," she says. "The times are changing, the clothes are changing, everything is new to me and I want to be involved in different creative projects because they're exciting and fulfilling."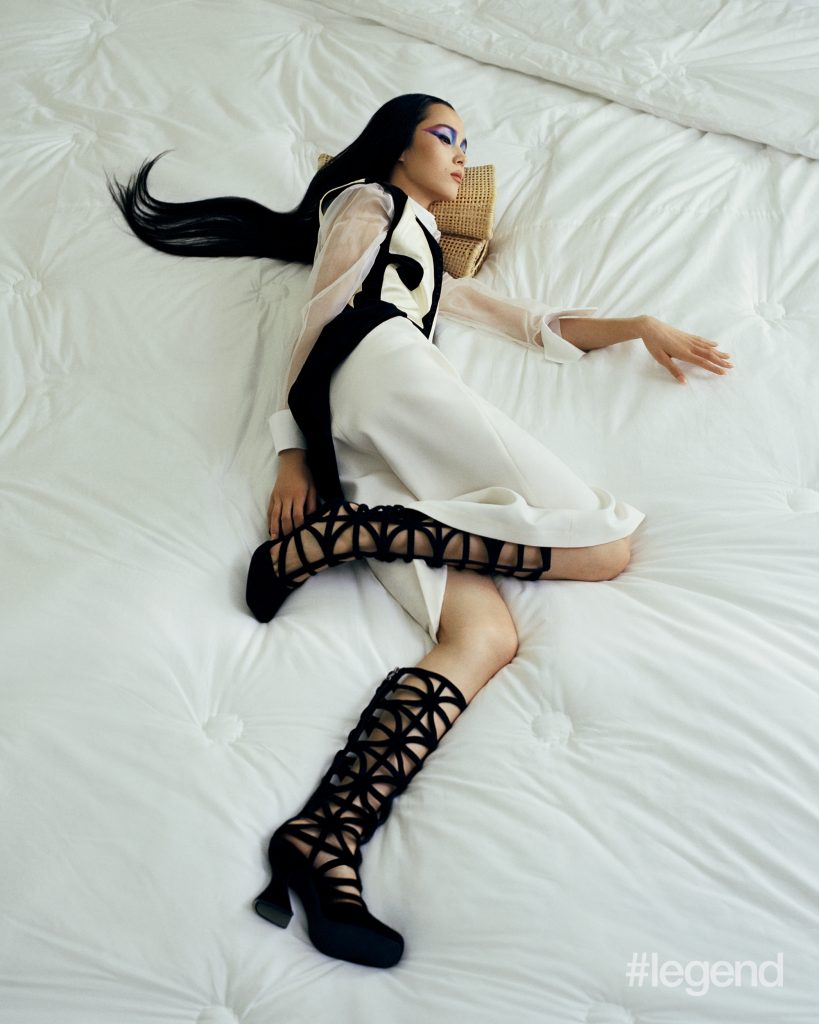 These days some of Ju's most gasp-worthy editorials are her cover shoots lensed by Chinese photographers, which have been released in greater bounty since the pandemic has bound her to Shanghai. Many of these shoots come from her frequent collaboration with photographer Leslie Zhang.
"Talented people with their own ideas are exciting to work with and doing so makes me happy," Ju says. Together they've created a unique language by which clothing becomes a vehicle to explore the different facets of her native culture as both model and photographer go from the vast plains of China to the Forbidden City reinterpreting the culture anew for not just a Chinese audience but an international one.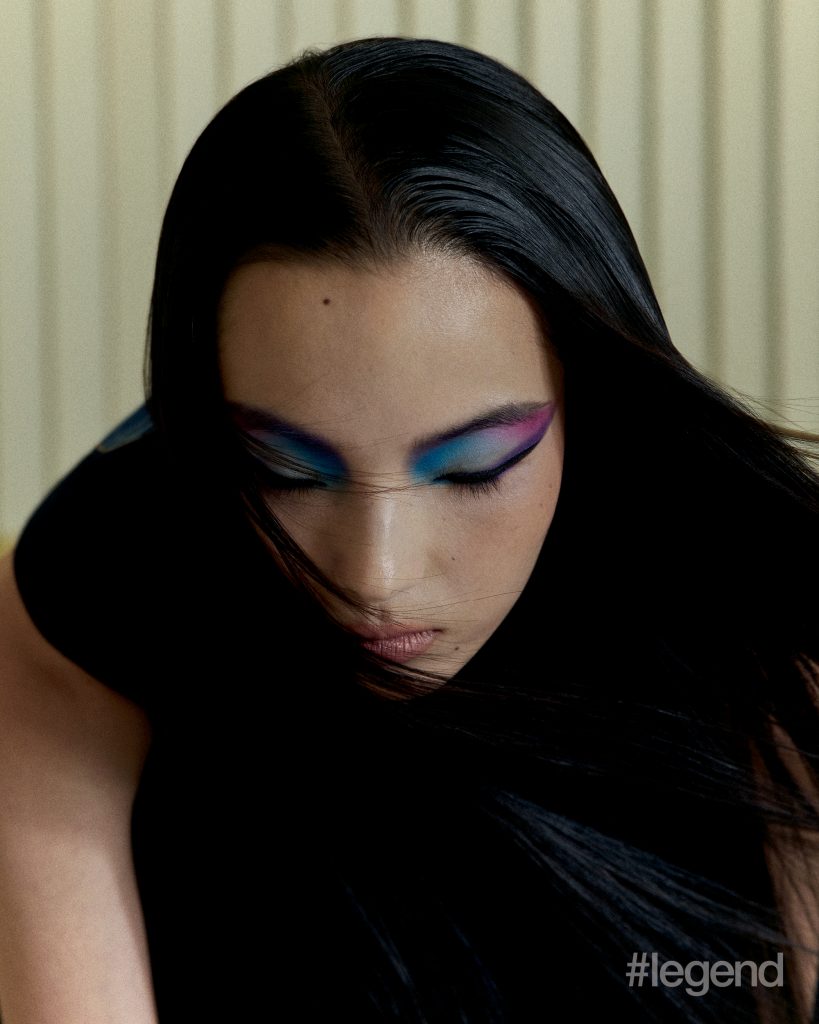 Ju's dedication is not surprising when put into the context of who she professes to be her #legend – Stanley Kubrick. Renowned for an all-encompassing immersion into his work, borne out of dedication to his art, it's perhaps natural that Ju has charted a unique course in her own industry out of a similarly complete commitment to her métier. Asked what makes the shoots she's working on in her native China so innovative and captivating, her response is, "having your own culture".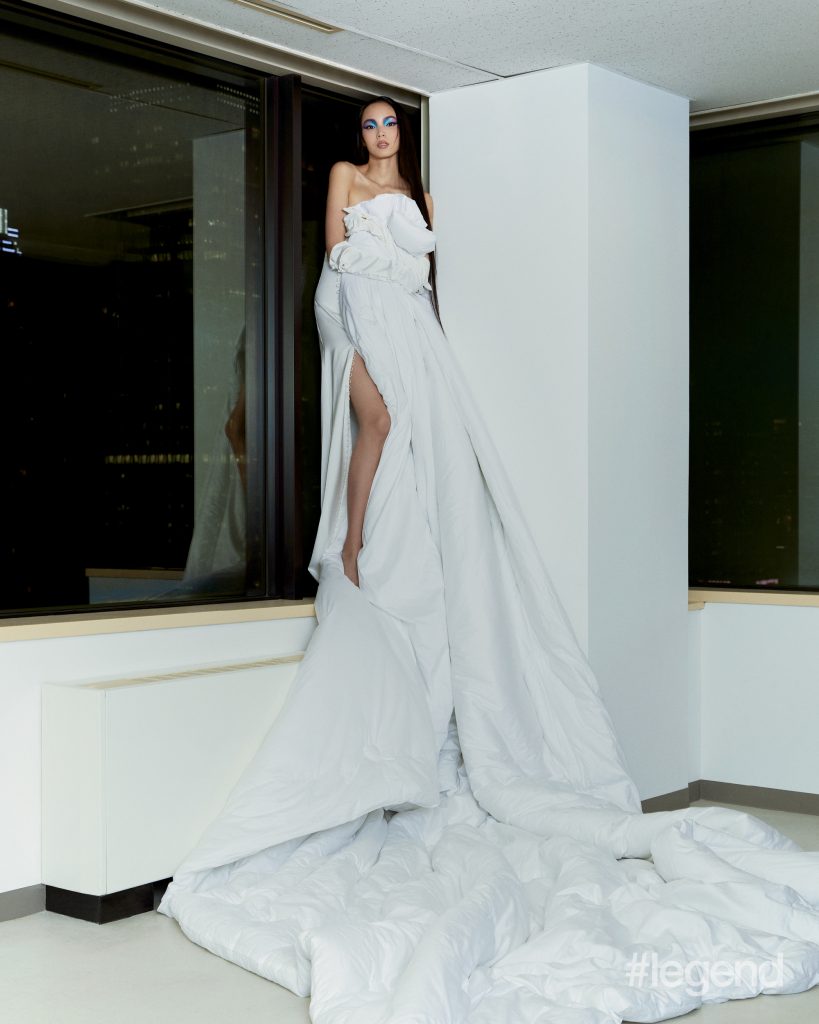 The supermodel is true to her word both professionally and in her own life. Well-known to be a fan of Xi'an Famous Foods, a restaurant in New York that sells noodles from her hometown, Ju's fondest memories are those of home. "My childhood in Xi'an was carefree – the most nostalgic part was summer vacation with my friends when we went to Huancheng Park at the Northwest University for morning exercises and would have bowls of fragrant red oil rice noodles," she says. On the off occasion she needs the comfort of home, Ju will crave her father's chicken noodle soup.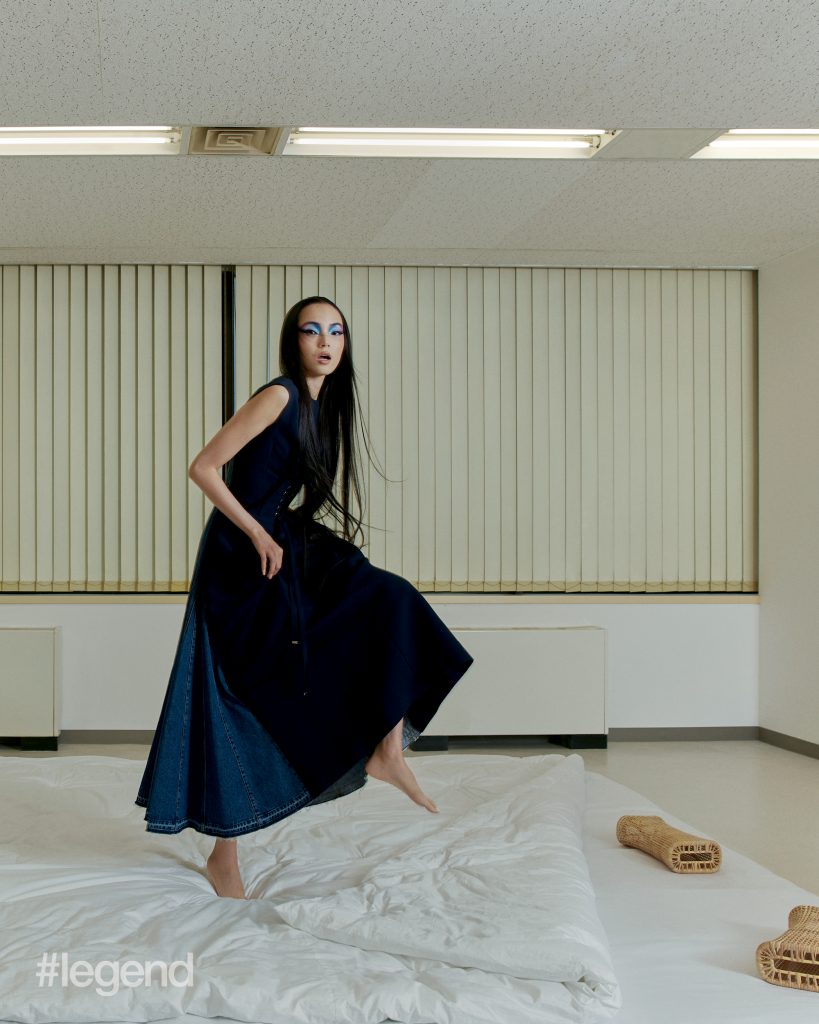 While the contrast between Ju's trailblazing career and humble cravings might seem stark, at its essence is Ju's core belief that magic happens when one exists for the moment. And as she continues to create in each of those moments, we as an audience will continue to watch in awe.
CREDITS
Photography / Leslie Zhang
Videographer / Chen Jia Zhi
Video Editor / Sam Chan
Creative Direction / Yvonne Jade
Creative Producer / Adam Chen
Fashion Direction / Patryk Chaou
Stylist / Avivi Wang
Set Producer / Jiahui Gu
Set Assistant / C0I0UR
Makeup / Valentina Li
Hair / Wen Zhi
Also see: Kōki, on making her silver screen debut