Cover story: Kōki, on making her silver screen debut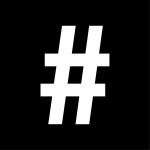 By: Zaneta Cheng
November 2, 2021
Japanese model and It girl Kōki, is making her acting debut as the lead in Takashi Shimizu's latest horror flick, Ushikubimura. She speaks with #legend about how she confronted this new challenge and whether acting really is for her
At 170cm tall, 18-year-old Kōki, has established herself as a towering presence in her native Japan and abroad. Her unique stage name (remember to add the comma after 'Kōki' – an inclusion reported by outlets that Kōki, herself added to her name much like an accessory to clothing, it definitely makes her memorable), height, luscious long black locks and angelic visage has seen her shoot to fame, appearing in cover shoots across Japanese and Chinese publications.
Having conquered magazines, commercials and secured an ambassadorship with a luxury jewellery brand, Kōki, has steadily worked her way beyond photographs to performing in music videos and flexing her songwriting skills. This year, Kōki, is adding yet another string to her bow. Three years after bursting onto the scene, Japan's It girl is finally dipping her toes into acting.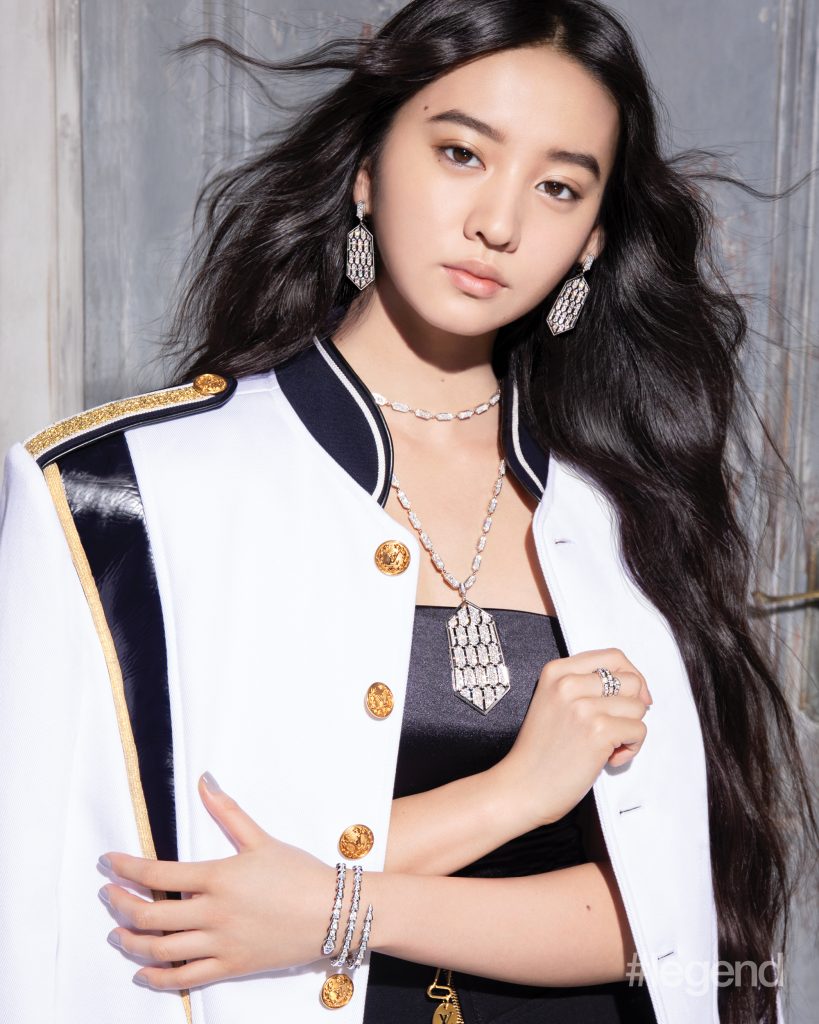 Starring in horror movie Ushikubimura, directed by Takashi Shimizu, a filmmaker regarded by film buffs as a master of the Japanese horror genre, Kōki, takes on the role of 17-year-old twins. Set in a part of northwestern Japan that has long been considered as one of the most haunted places in the nation, the film, whose name translates to Cow's Neck Village, is the third in a series of Shimizu-directed horror movies set in remote villages.
Not the easiest role for one's foray into acting, Kōki,'s decision to participate in the movie is even more intriguing when she admits to being frightened of horror movies herself. "I'm not very good with horror movies. I can't see them by myself," she says, adding that she asked her family to watch Shimizu's films with her after booking Ushikubimura.
So what was it that drove the aspiring actress to take on the project? "When I got an offer to participate in the movie, I was amazed and intrigued by the plot upon reading the first draft of the script," she says. "It wasn't just a horror movie. It includes family, friendship, love and the inseparable bond between sisters that really moved me and had me completely engrossed."
While the connection to the characters drew Kōki, to the role, the young actress took preparation seriously, harnessing her very real nerves with determination and solid groundwork. "To prepare for the role, I really thought about the characters. I'd picture them in my head, almost as people who really exist," she describes. "I would search for points of similarity that we shared and the emotions I'd be able to relate to and understand with them. When I was preparing for the role, I was a little anxious if I was depicting the sisters correctly. So I asked the director if my understanding of the characters was on the right path. I was relieved to hear that we had the same picture."
I don't think pressure is necessarily a negative thing for me. I feel like it makes me think that I want to become better and better and do my very best

Kōki,
Even having thoroughly studied her characters, when it came time to go on set, Kōki, would continue to humbly consult with the team for advice. "Since it was my very first time acting, everything was a challenge," the actress admits. "It was a completely new world for me. The biggest challenge was to maintain a high level of concentration at any moment and in any circumstance. It was difficult when I had to switch between the two twins smoothly.
I am so grateful that the team helped me feel so at home and warm such that I was able to feel comfortable asking questions during the shooting period."
While, for some, shooting around the clock with sleepless nights might seem tiresome, Kōki,'s enthusiasm for filmmaking grew with each passing day. "It's really hard for me to decide what my favourite part of filmmaking is. To tell you the truth, it would be everything," she says. "I really enjoyed the fact that I got to be someone else, to be in their life and story. When shooting came to an end, my heart ached when I thought that I wouldn't be able to [embody] the characters anymore after the film. The characters became such a big part of my heart. It was as if they were my actual sisters.
"I've also been so privileged to be able to work with such a talented, loving and passionate team and I still really miss the days I was able to spend with them. There's something about the entire atmosphere of shooting that I also love – there's a nervousness in the air, there's energy, passion and the adrenaline of teamwork and the art of creation."
Perhaps it was inevitable for Kōki, to feel such passion for acting and filmmaking. "I grew up watching a lot of movies – and movies in which my dad participated – and I think that has really made me want to try and challenge myself in acting," she says. "Ever since I was a child, I've always loved movies and have been inspired and captivated by them. I found beauty in movies – the way they can move emotions so dramatically, leave a message in the audience's heart, give courage to and inspire people. There are infinite emotions and charms that movies can capture and project. I was always amazed at the way actors and actresses expressed and portrayed different characters and their different emotions."
When asked about her #legend, Kōki, cites '90s-era supermodels like Naomi Campbell, Stephanie Seymour and Linda Evangelista. Of course, actors are part of the mix. "I have a lot of legends I look up to – Al Pacino, Julia Roberts, Charlize Theron and many more."
But no musicians are on the list for the girl who, at age 10, won the 23rd Yamano Junior Flute Contest. Is music not in the plans despite her songwriting ability? "I'm planning to continue composing," she says. "I love singing but I'm not sure if it is part of my future plans."
The future is bright for the star whose plan for the next five years is to be in even more movies. Not to say there isn't pressure, there is – "I have felt a lot of different pressures but I think the biggest is that of expectations. However, I don't think pressure is necessarily a negative thing for me. I feel like it makes me think that I want to become better and better and do my very best."
And for her, the best is that of legends – something she's familiar with, having grown up with two in her own household. "I think to be a legend in this industry is to become someone irreplaceable. Someone that can inspire others, that can be the light and hope, one that pursues their path and has their own strong heart."
Asked how she hopes to achieve longevity in a fickle industry, Kōki, says, "To always remember how I felt the first time I debuted, to always be thankful and to have a strong heart."
CREDITS
Photography / Jimmy Ming Shum
Creative direction / Patryk Chaou
Production direction / Yvonne Jade
Styling / Patryk Chaou & Ryoko Kishimoto
Hair / Kotaro
Make-Up / Nobuko Maekawa