Zoning in on wellness at Zulal Wellness Resort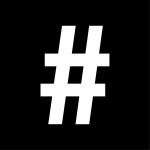 By: Stephenie Gee
July 25, 2023
Wellness has descended upon the Middle East but not in the way you'd think. Stephenie Gee makes a detour to the heat-baked oasis of calm that is Zulal Wellness Resort by Chiva-Som to remedy the post-Maldives blues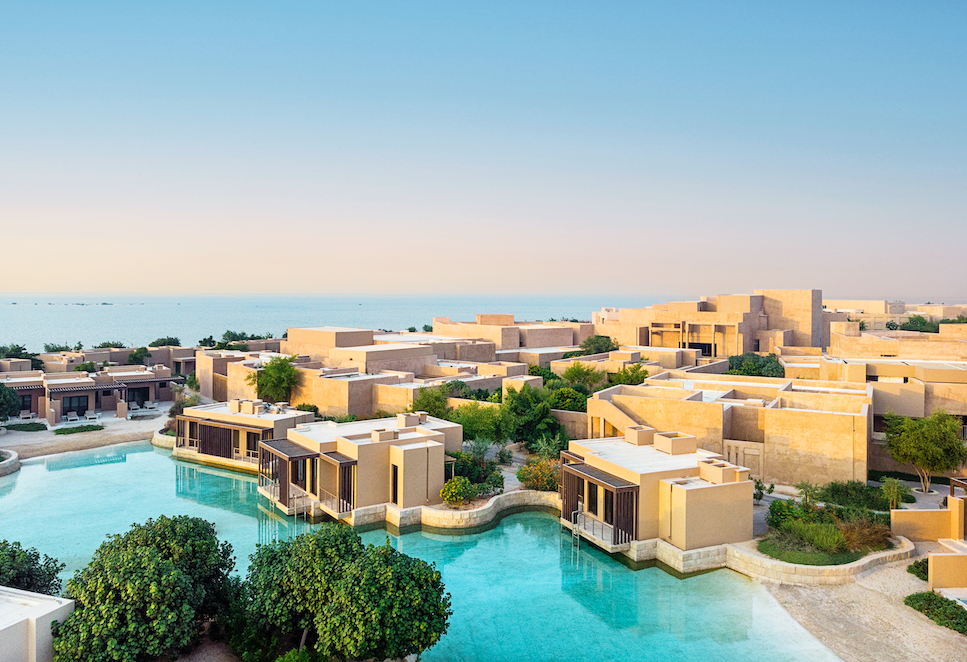 I've never been quite keen on the idea of a wellness retreat. As someone deeply attached to their creature comforts, the notion has never been appealing. Army drill sergeants ordering you to wake up for pre-sunrise runs, IV vitamin drips dangling from the arms, raw vegan kale cookie balls and woo-woo self- actualisation workshops – basically, not my idea of fun. Still, take that concept, tone down the formality, dial up the laid-back charm, throw in some touches of local culture for good measure, and you just might be able to convince me otherwise.
Sitting north of Doha, Qatar, on a private stretch of coast in Khasooma overlooking the Arabian Gulf, Zulal Wellness Resort by Chiva-Som checks all the boxes. It's the first of its kind in the Middle East and, as such, does a good job of shaking up Euro-centric wellness clichés, harmoniously blending Traditional Arabic and Islamic Medicine (TAIM) with well-being and holistic health philosophies founded on six pillars: Nutrition, Fitness, Spa, Physiotherapy, Holistic Health and Aesthetics.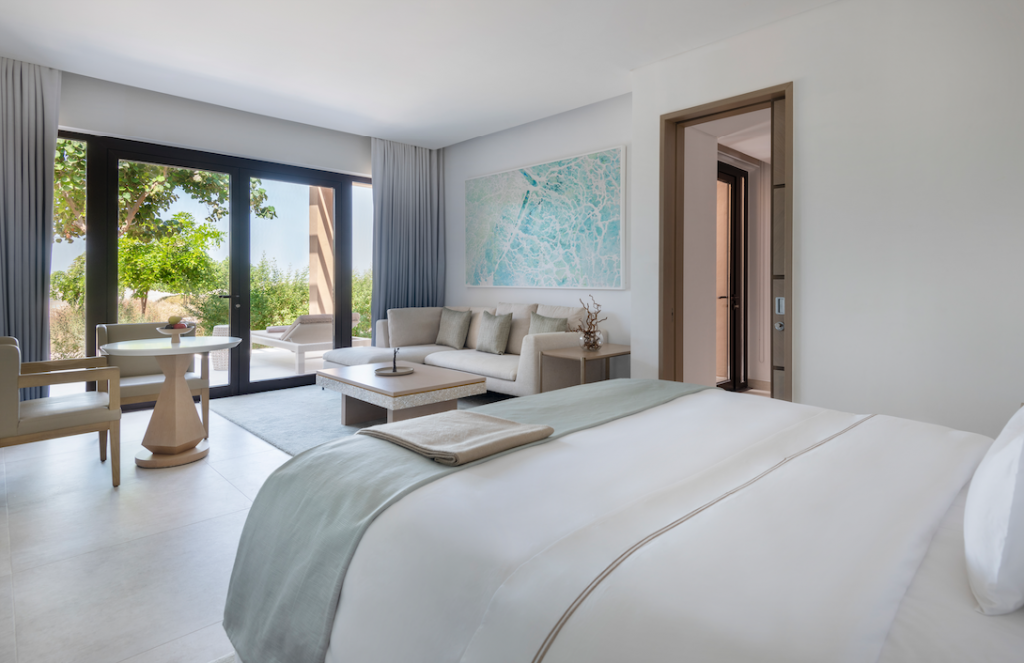 The structure itself draws heavily from Zulal's coastal desert setting and the Qatari landscape. The exterior, tinted with elegant cool beiges and hues of ash, resembles its majestic sand dunes. On the inside, the sprawling property is complete with filtered seawater lagoons so guests can reap the benefits of salt water without having to trek half a kilometre out from the shoreline; idyllic gardens that double up as open-air pharmacies with herbs and plants that feature in the Koran and Prophet's sayings for their healing qualities; pathways engraved with Sidr (the national tree of Qatar known for its valuable healing properties and effectiveness in relieving anxiety) leaves; and windows shaded with traditional mashrabiya (a characteristic of Arabic and Islamic architectural codes) lattice panels.
Its 180 rooms and villas divided across two wings – the adults-only Serenity and family-focused Discovery
– and state-of-the-art facilities are rendered similarly in clean lines and earth tones to reflect the clarity and purity of its picturesque landscape. My favourite stands to be The House of Wisdom, an architectural masterpiece through which one enters the property, with a salon for enjoying tea, an apothecary where traditional Arabic and Islamic medicine brews are made, and a two-storey library featuring some 3,000 books curated by the Qatar National Library ranging from history to architecture to geopolitics to literature and poetry. Anchored in the centre of all this is a meditative sandstone sculpture by Anish Kapoor, housed in a custom-built Qatari stone cube. And just casually, under my feet, is a carpet that Queen Elizabeth II gifted to the Sheikha.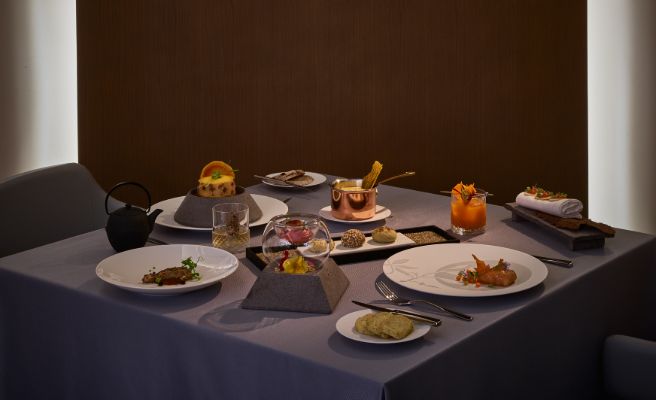 First on the agenda of my Zulal journey is a consultation during which my wellness advisor considers my lifestyle habits and promptly suggests that I'm tired and maybe a bit stressed. He prescribes me a deeply relaxing Tadleek massage that enhances lymphatic flow; an invigorating massage combining palm pressure, kneading, vibration and hacking; a little bit of "super" stretching. And nothing else but time for me to indulge in such dramatic activities as spacing out to the glistening lagoon, "earthing" aka walking aimlessly barefoot on the beach or identifying the property's plethora of flora and fauna. All of which sounds perfect for Instagram. But the truth is, the only space where you can latch on to some rather patchy Wi-Fi is in the comforts of your own villa. While I don't exactly stop reaching for my phone, I do learn – over my taster stay of two days (a minimum stay of three nights is recommended for the full experience) – to skip the constant time and notification checks via my device's lock screen.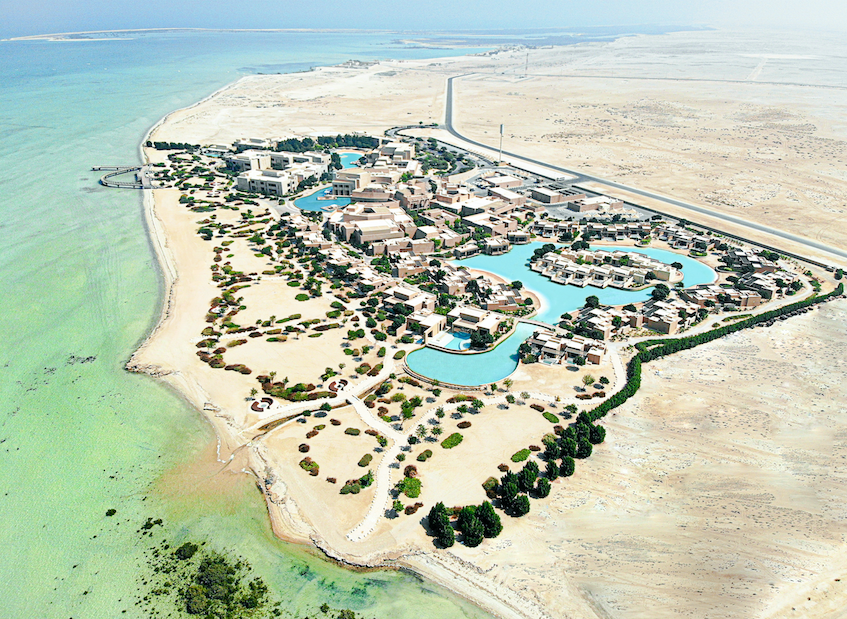 When it comes to diet, I'm given the green light to eat all that my heart desires. Ardent in the belief that eating well fuels a wholesome way of life, all the food and beverage across the resort's six dining outlets – fine-dining Acacia, regionally-inspired Kenar, spa café Casuarina, beach club Malbu, tea house and formal dining Aizoon and Al Sidr – is healthy (no caffeine, alcohol, non-organic ingredients, refined sugar, gluten, dairy, bad oils, or deep- or shallow-fried foods) and portion-controlled with calorie counts and macro breakdowns highlighted under each dish. In other words, I still get to enjoy dessert. Decadent ones too, like spirulina ice cream, chocolate dates and strawberry tart, albeit in the tiniest of servings.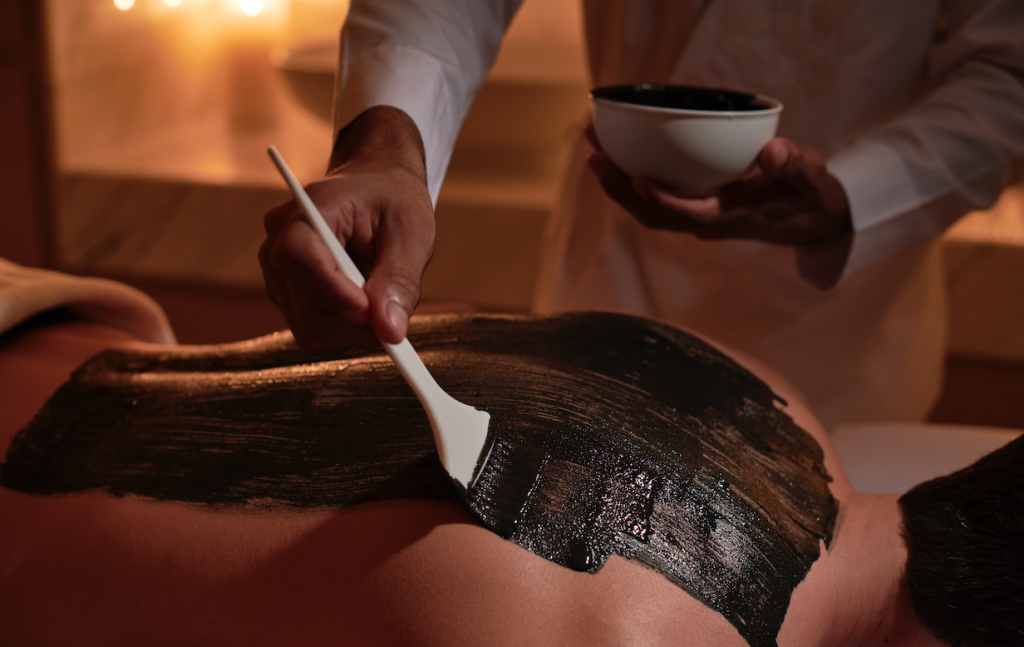 The primary attraction at Zulal is its contemporary showcase of TAIM. So, of course, a TAIM consultation is a given. Dr Ahamed and I discuss my humour: the bodily fluids that circulate through human bodies and, depending on which is dominant, will code your personality as sanguine (blood dominates), choleric (yellow bile), melancholic (black bile) or phlegmatic (phlegm). If you happen to be interested, I'm phlegmatic – which corresponds to the season of winter and connotes the element of water – meaning that I'm encouraged to avoid exterior exposure in the early morning and evening during the winter months; excesses in, among many others, cucumber, apricot, fig, melons, pineapple, coconut milk and sour fruits, otherwise known as some of my favourites; and – to my disappointment – going beyond six hours of sleep because it will leave me extra lethargic and increase my chances of osteoporosis with age.
The first international outpost of Thailand's world-renowned Chiva-Som, it goes without saying that in addition to the TAIM- inspired treatments like Hijama (a blood-letting therapy similar to cupping designed to rid the blood of impurities), Qatari Hamiz (a traditional Qatari deep-tissue massage using heated stones) and Al-Batin (a holistic abdominal massage), Zulal offers an extensive list – that runs into the hundreds – wellness treatments and services covering everything from massages, facials and aesthetic beauty to energy healing, mindfulness, rituals, physiotherapy and fitness.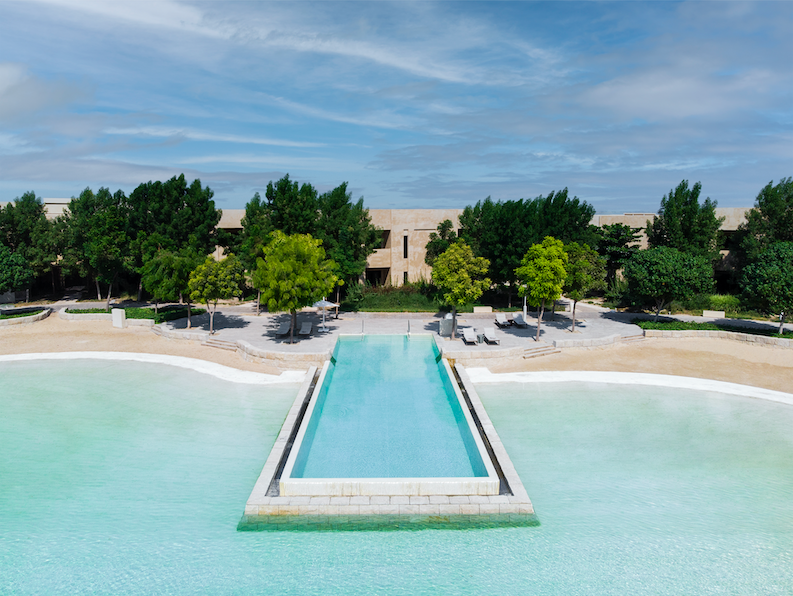 If all this gets boring (though that hardly seems possible), there are daily group activities categorised into calming to soothe your body and mind, refreshing to clear and rejuvenate, and social to embrace space and freedom, such as chair yoga, aqua boxing, tai chi, clay pressing, kayaking and Thai boxing. And if all this sounds like too much of an exertion, one of Zulal's charms is its massive aqua therapy circuit with a steam room, sauna, salmon-pink salt room, arctic cave that generates real snow powder and showers complete with multi-sensory lights and waterfall sounds, where, in between appointments, I find myself melting my stress and pains of travel away.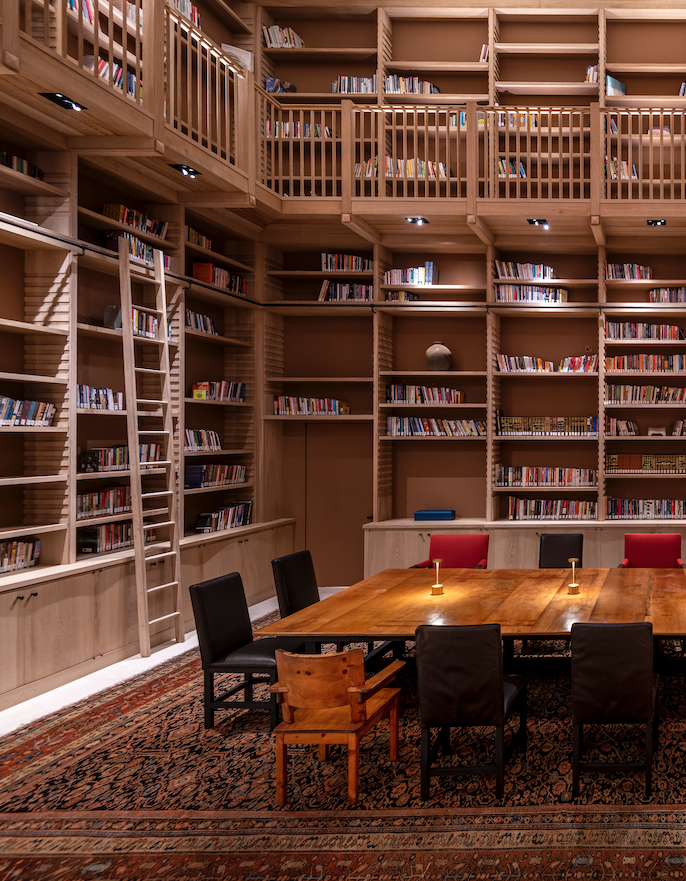 Zulal's approach is didactic, but without being pedantic. If you choose to, you can flout the phone rules and your prescribed programme; nobody is going to be mean about it (your guest experience agent – or butler – will go out of their way to source a Nespresso machine and pods if you insist on coffee). The emphasis is on taking the learnings you've made about yourself, your mind and your body with you when you leave. While I can't promise I'll follow all of Dr Ahamed's advice to the letter, I have made a conscious effort to attempt to follow some. Cut down my sleeping hours from the current 10+. Work in at least 15 minutes of physical movement after dinner. Dedicate a space to self-care. And most crucially of all? Prioritise relaxation, whether through massage, mindfulness or listening to music. From now on, I plan to do just that.
Also see: Sun, sea and sand at Joali Maldives and Joali Being