As airlines reduce flights and cancel routes in the face of a global pandemic, pet parents are facing the challenge of finding a slot for their animals on mainstream planes. In many cases, paying tens of thousands of dollars to secure a safe passage. Hill Choi Lee and Jackie Huang discover that many turn to the alternative of private jet services whose businesses have boomed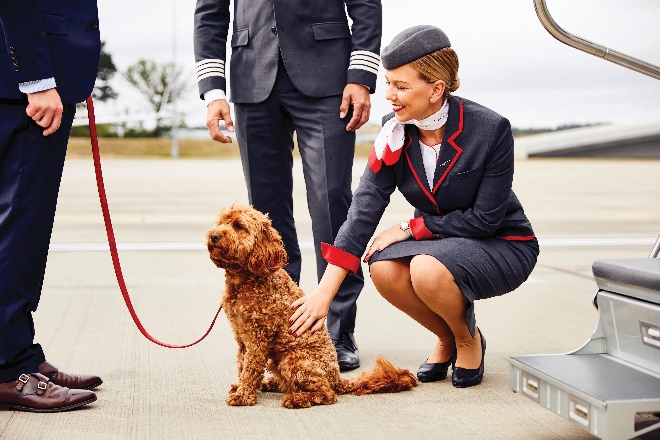 Pet parents pay the price
Nas Chen, a barrister in Hong Kong, flew her two dogs – a four-year-old shiba inu and five-year-old corgi – to the UK last November in a move to be closer to her parents.
In Hong Kong, pet owners either prepare all the paperwork themselves or hire a pet relocation agency to take on that work. The former comes out cheaper, but the latter can take away a lot of stress – especially if you are relocating an entire household to another country.
"I did my own research on the procedure and documents too but ultimately having a responsible and reliable agent saved me a lot of time, hassle, and stress." – Nas Chen
"I was still working, and AFCD is notorious for being nitpicky about forms," says Chen. "Travel updates were all over the place. I figured if I would pay someone, who was familiar with the process and requirements, a reasonable amount to deal with all the documents and procedure – it would be worth the money." AFCD is Hong Kong's Agriculture, Fisheries and Conservation department that manages the city's animal regulation.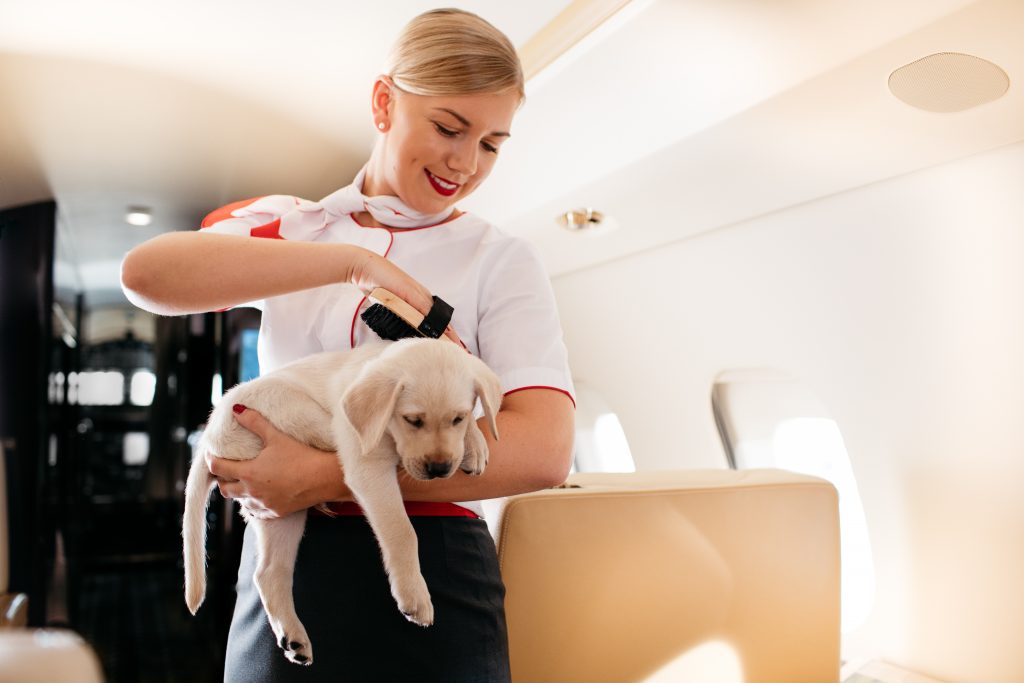 The cost of flying her two fur children came to HK$100,000 (with a 50 per cent through connections with Cathay Pacific) at the time.
"I know there are cheaper agents out there, but I was happy with the amount I paid for my two dogs because our agent was really great – communicative and effective. It was a very smooth process and all their paperwork was approved by the AFCD in one go."
"I did my own research on the procedure and documents too but ultimately having a responsible and reliable agent saved me a lot of time, hassle, and stress. I have friends who were not so lucky and had terrible agents which made things even worse, so pet owners need to thoroughly check reviews of agents online or get recommendations from people who have used their services."
Growing demand, limited supply
With limited commercial flight options for pets in 2021 persisting through 2022, many discerning travellers, as well as desperate pet owners have turned to private jet charter. Including Chen.
"I made enquiries with various private jet charters but they were way out of my budget (in Sep 2021)," she says. "It would have been cheaper if a group of people chartered a private jet to share the costs, but it did not work out for me at the time."
Chen adds that she would have paid for a reasonably priced private jet charter since commercial flights cost around the same as private jet charter if shared. "I would worry about my dogs a lot less if I could see or even hold them the entire flight. It was so difficult and expensive to get commercial cargo spots back then. If paying a bit more could allow me to sit with my dogs the entire flight, I would have done so."
Flying can be a stressful journey for our furry companions. Changes in air pressure and cabin temperature, separation in a travelling cage from owners, the noises from the jet engines, all these unfamiliar surroundings could make your pets vulnerable and fearful.
As a result, opting for private jet services to arrange comfortable and secure travels with pets is becoming a growing global trend. More so when the COVID-19 pandemic continues to bring uncertainties to commercial aviation.
Why travelling with pets in private jets is on the rise
VistaJet, a global business aviation company, has observed an over 80 per cent increase in pet travel. The company collaborates with experienced veterinary practitioners, dieticians and groomers within its VistaPet programme. This figure includes relocations over the last two years.
Matteo Atti, executive vice president of Marketing and Innovation for VistaJet, says demands for private jet charting have increased five-fold in 2021.
According to Atti, people around the world continue to fly long-haul despite the pandemic. And in doing so, there is an increased tendency in bringing their pets along with them. "The pleasure of travelling with a pet, if everything goes smoothly, is incredible," Atti explains. "The pain – however – if you need to leave the pet [behind] – because one of the [procedural] steps went wrong – can really mess up the trip."
Also see: #legendloves: 3 Pampering Puppy Staycations in Hong Kong
Safety, flexibility and reliability are three main reasons that make private jet service a desirable travel option for pet lovers. VistaJet has a dedicated team monitoring and checking travel regulations around the world 24/7. Its customers have 100 per cent free cancellations up to 24 hours before their flights.
In addition to pre-flight fear of flying, there are courses for pets at hand. There is also comprehensive crew training on understanding animal behaviours and monitoring their vital signs. Having inflight pet-friendly menus and entertainment kits plus always having a doctor available on the ground, allows VistaJet to navigate their clients through emergencies.
One example, in a stroke of genius problem-solving and going the extra mile for its high-end clientele, VistaJet once included a client's cat to its crew. The owner failed to upload its documentation in time before their departure to the Caribbean. Should the cat leave the cabin, the animal risked being taken away and possibly destroyed. It being promoted to VistaJet crew means that the cat can stay in the aircraft and fly back home to Spain safely and in comfort.
Documentations and breed restrictions
But travelling by private charter does not mean taking a paperwork shortcut. Guidelines for flying pets in a private jet remain the same as those listed by commercial airlines. For Hong Kong, this means complete valid vaccinations following AFCD's requirements need to be in place.
According to Ferndale Kennels and Cattery in Sai Kung, a member of the International Pet and Animal Transportation since 1997, dogs must be fully vaccinated and have received regular boosters against Distemper, Parvovirus, Canine Hepatitis and Leptospirosis. Moreover, dogs aged five months or over must get rabies vaccine within the last three years.
According to Steve Pheby from Ferndale's Shipping and Customer Care, there are no breed restrictions for flying with Ferndale but weight is taken into account depending on the aircraft size. "On the regular private jet for short-haul, it's 20kg maximum weight," he said. "Larger dogs would need a larger aircraft as the dogs need to be in crates for taking off and landing, and the rear of the jet only has limited room."
Furry passengers aren't limited to dogs and cats. VistaJet notes that they have received increasing demands for flying rabbits, and on the odd occasion, they have cared for otters as well.
Procedures and destinations
Procedures for chartering a private jet with VistaJet or getting your pet's boarding documentation ready with Ferndale Kennels are allegedly as easy as filling out their online booking or inquiry forms.
While Atti from VistaJet said the global operator flies to 96 per cent of the world, Steve from Ferndale Kennels said they have seen Singapore as their most popular destination. Especially amid people with breeds such as French bulldogs as they are not accepted by regular airlines. The proximity between Hong Kong and the Lion City is also a contributing factor.
Comfort over luxury
Genevieve Lam, an owner of two British bulldogs, lives in Tai Po in Hong Kong's northern New Territories district while her husband is stationed in Melbourne for work. She travels twice a year on average to Australia with her dogs by private jet to reunite the family.
"It is undeniably about the luxuriousness, but what is more important to me is whether my family members are always safe with me," Lam said. "My dogs can be reassured by my presence and they need constant confirmation that I am here for them, so travelling by private jet does relieve their separation anxiety."
Lam lays out several tips when booking a private charter trip. Firstly, book a health-check appointment with your vet within a week of departure – pets' travel sickness could be caused by an underdeveloped ear balance. Secondly, take a light meal and a normal walking routine prior to the flight. Thirdly, avoid excessive food and water intake during the flight to reduce the risk of vomiting. Also, bring along items that your pets are familiar with, such as a toy or blanket. Lastly, get more exercise upon arrival; taking your pets for a stroll after the flight helps them relax in a normal environment.
Though there are plenty of restrictions – financial, procedural or supply-wise – pets are indispensable to the family structure as many owners have proven. Shelling out tens of dollars to fly or relocate their fur babies. Though mainstream airlines are still the go-to option for the majority, the fact remains that private jet charters are seeing an increasing demand to accommodate animal passengers.
Also see: Live like Carrie Bradshaw or Winnie the Pooh at these unique Airbnbs