For a change of scenery, here are egg-citing Easter staycation packages to consider
April 6, 2020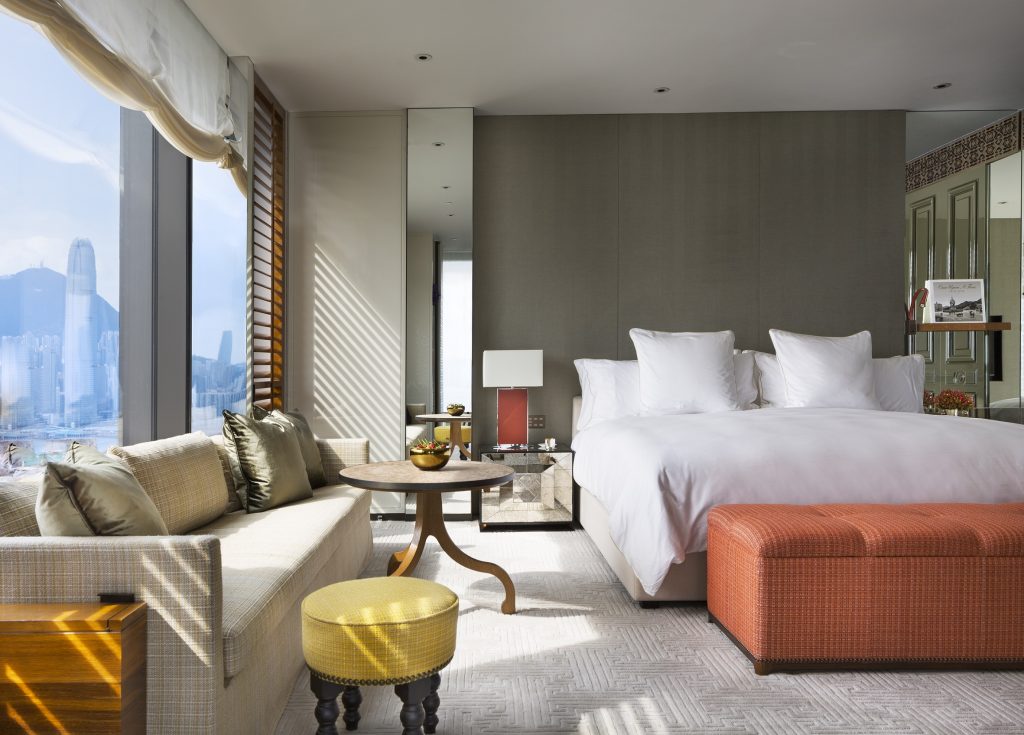 Easter break is just around the corner and as travel is not exactly an option given the current situation, we've handpicked a few hotels offering attractive staycation packages that you can look into.
From packages with fun touches designed for families with young children, to indulgent spa treatments for some pampering, we're sure you will find one that will appeal to you, and in incredibly attractive rates! So start packing that overnight bag and plan a nice long weekend where you can step out of your house for a few days, treat yourself to delectable cuisine and take that Instagram-worthy shot under those luxurious sheets or against an incredible view. Read on to find out more.
Hong Kong
Island Shangri-La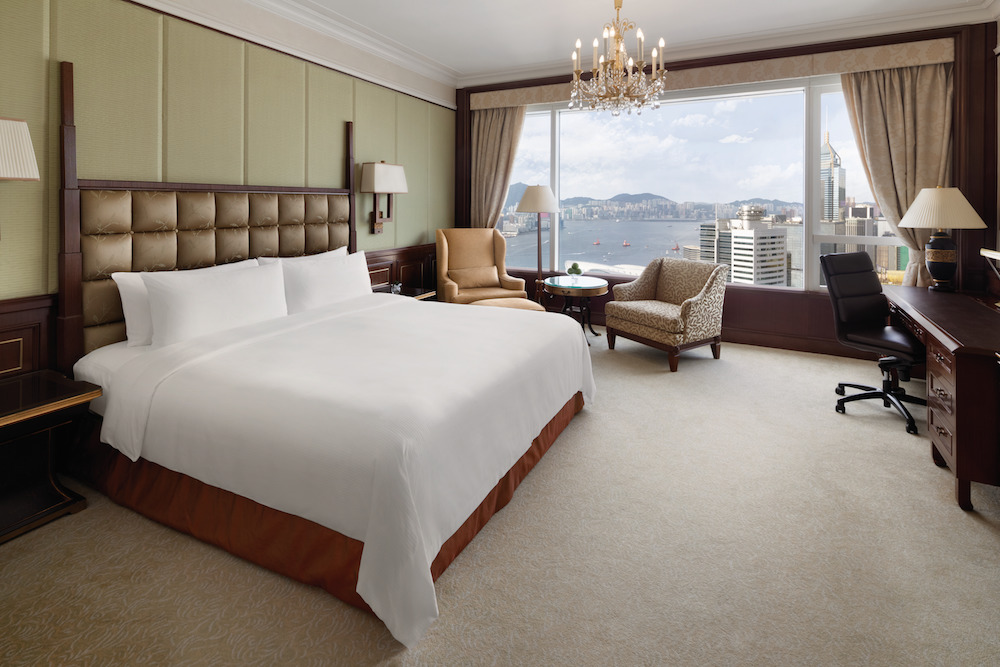 Location, location, location! The Island Shangri-La makes an excellent choice as it is situated at the heart of Admiralty, a few steps away from Hong Kong Park and Pacific Place mall. So whether you're in the mood for some shopping or a leisure walk at the park, this hotel has you covered and it will allow you to rediscover what's so special about #homekong.
For those planning to stay with the entire family, we've got a piece of good news for you. From 3 to 12 April 2020, guests who book the staycation package will receive a 50% discount on for any 2nd or 3rd room reservation during the period.
Visit the Island Shangri-La for more details
St.Regis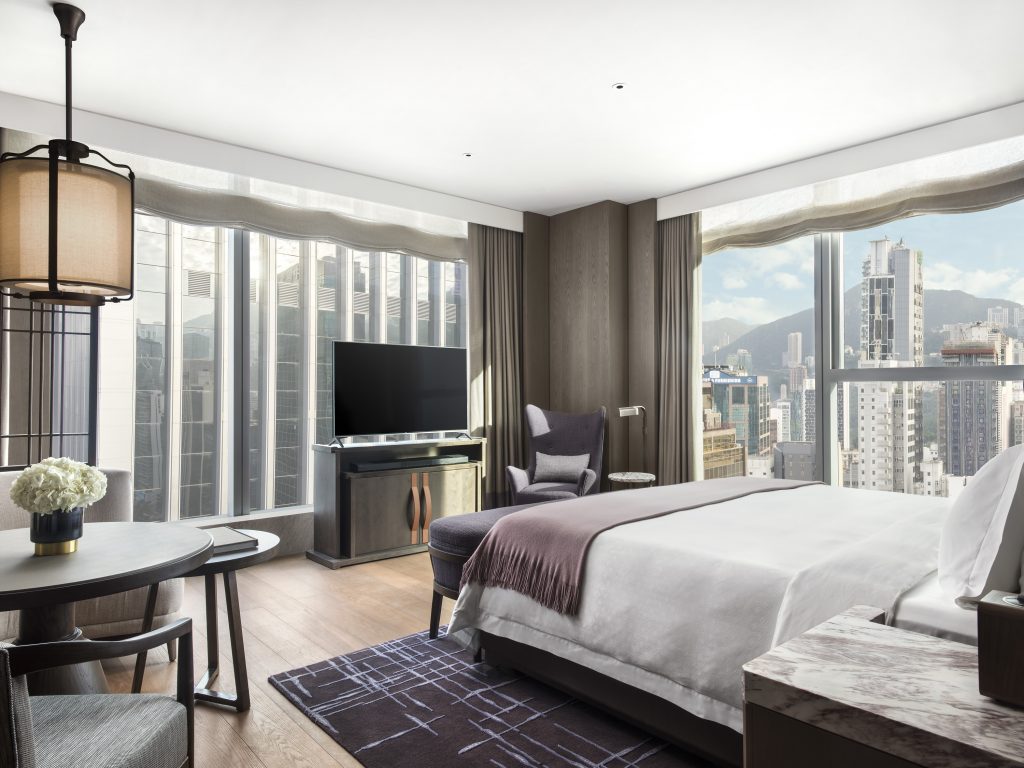 Time flies – we can't believe it's already been a year since St. Regis opened in Hong Kong. Indeed, we're thrilled by the fact that both of its new restaurants, L'Envol and Rùn, have received One-Michelin Star by Michelin Guide Hong Kong Macau 2020, and now we've given you two incredibly gastronomic excuses to book your stay here.
This April, St Regis' 24-hour staycation package includes a HK$1,000 dining credit at any of its outlets in the hotel, a guaranteed upgrade to a premier room, and a complimentary Virgin Canto Mary for two (served with Alain Milliat tomato juice), and personalised fitness training class for two. The offer is available until 30 April, 2020.
Visit St.Regis for more details
Landmark Mandarin Oriental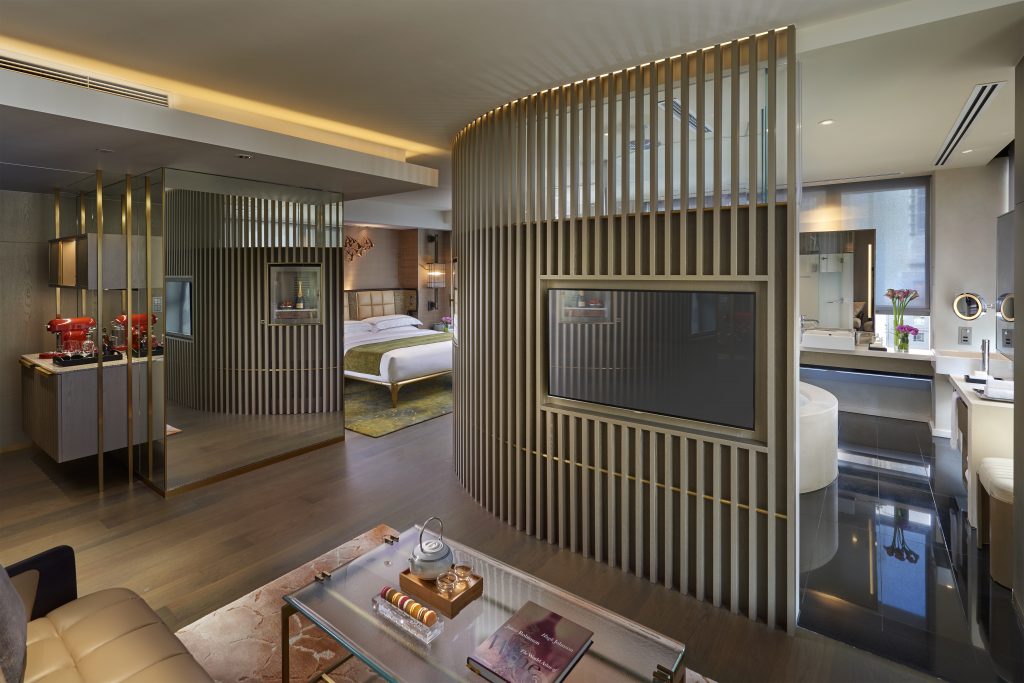 You may have grabbed some lunch or drinks at MO Bar, PDT or even SOMM, but chances are, you haven't paid much attention to the Landmark Mandarin Oriental hotel that's quite nicely tucked in there. Well this is your chance – the hotel's limited-time room package is Egg-specially for you.
Available from 3 to 13 April 2020, the package (priced from HK$4,100) includes a guaranteed room upgrade, a late checkout at 4pm, in-room Easter bubble bath in the 7-foot round bathtub, private Easter egg hunt with chocolate Easter eggs prepared by the hotel's Pastry Chef Valentin Mille, and in-room dining credits. Let's make good use of the holiday and bond with your loved ones!
Visit Landmark Mandarin Oriental for more details
JW Marriott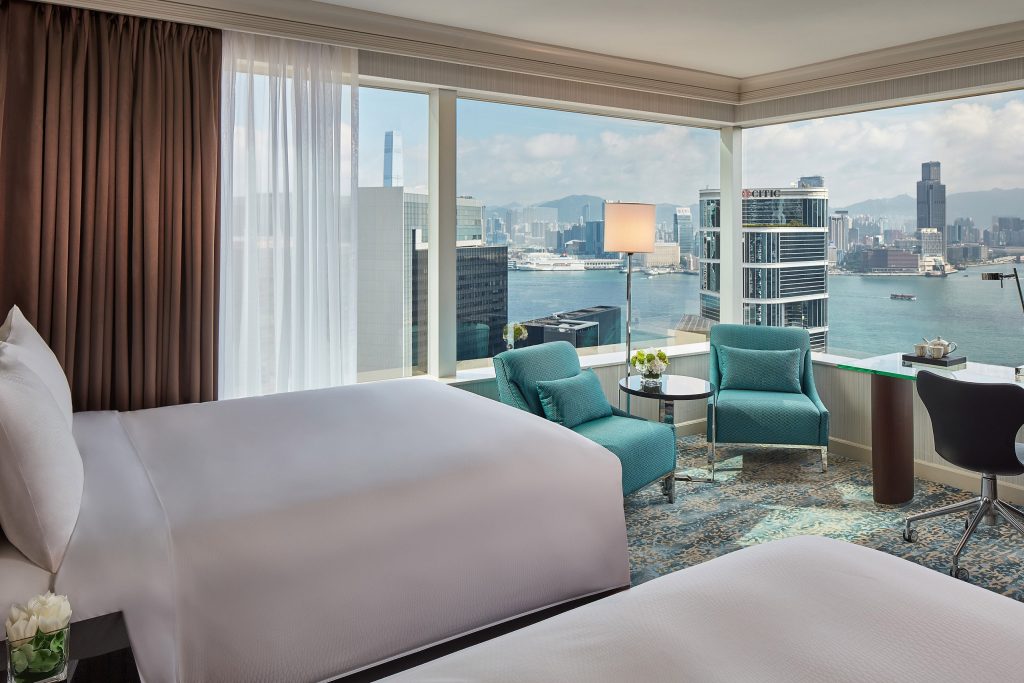 Yes – 2020 is the year for self-care. And turns out, JW Marriot is offering a wellness staycation package during this period. The package is priced at HK $2,500, and includes a complimentary upgrade to a Premier Harbour view room, buffet breakfast at JW Café for to 2 adults and 2 children (aged 3 – 12), a healthy 3-course set dinner for 2 at Fish Bar, or a HK$1,000 dining credit per room, per night. And for your relaxation needs, you can join meditation sessions by the pool and chill some more at the Executive Lounge, which you will have access to during your stay.
Visit JW Marriott for more details
Kowloon
Rosewood Hong Kong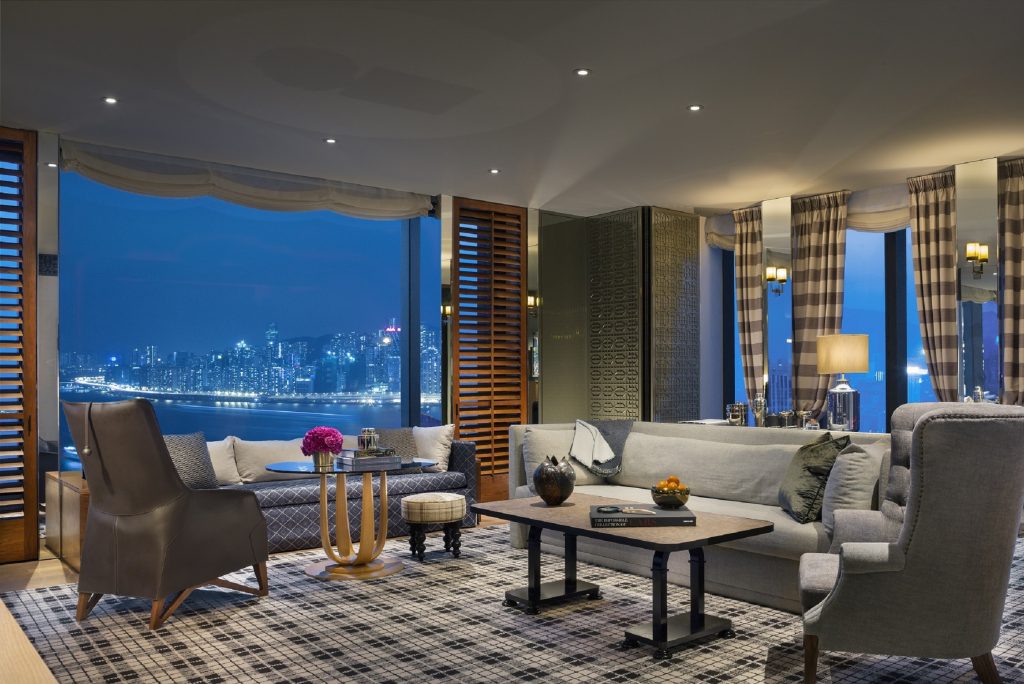 If you're willing to shell out a bit more and feel that a night's stay, or even a two night's stay just won't cut it, you can consider Rosewood Hong Kong. A special package will get you a complimentary third night for every two consecutive paid nights between 1 April to 31 May. Now that's a steal.
With HK $1,000 dining credit, you might also want to check out the restaurants such as The Legacy House, Henry, Bayfare Social and The Butterfly Room. We're sure you will need some serious pampering after a tiring day walking around K11 MUSEA which is just a stone throw's away from the hotel.
Visit Rosewood Hong Kong for more details
The Peninsula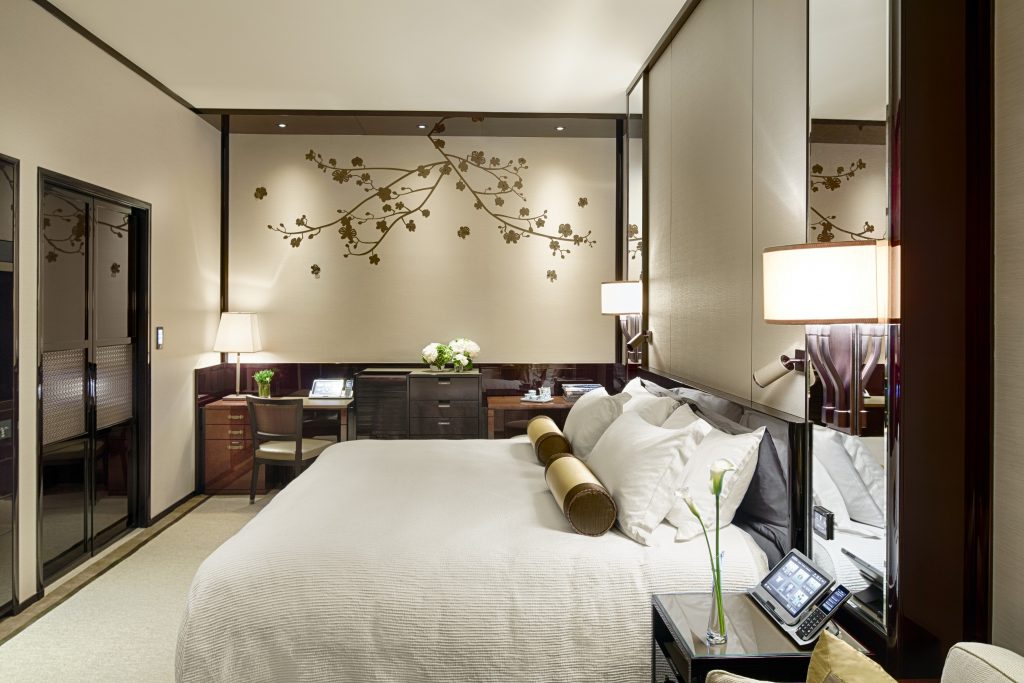 When it comes to anniversaries, we always try to find the best ways to celebrate and even surprise each other. And yes, we do run out of ideas but we found a good one for you: the Peninsula Hong Kong's "Rewind Time" package, which runs throughout the month of April.
The experience includes a guaranteed room upgrade to the Tower Building, an anniversary gift, a complimentary arrival transfer for if you stay for two consecutive nights. Prices start at HK$ 2,020 per night for the Deluxe Room. We're sure this will win you brownie points from your partner!
Visit The Peninsula for more details
Hotel ICON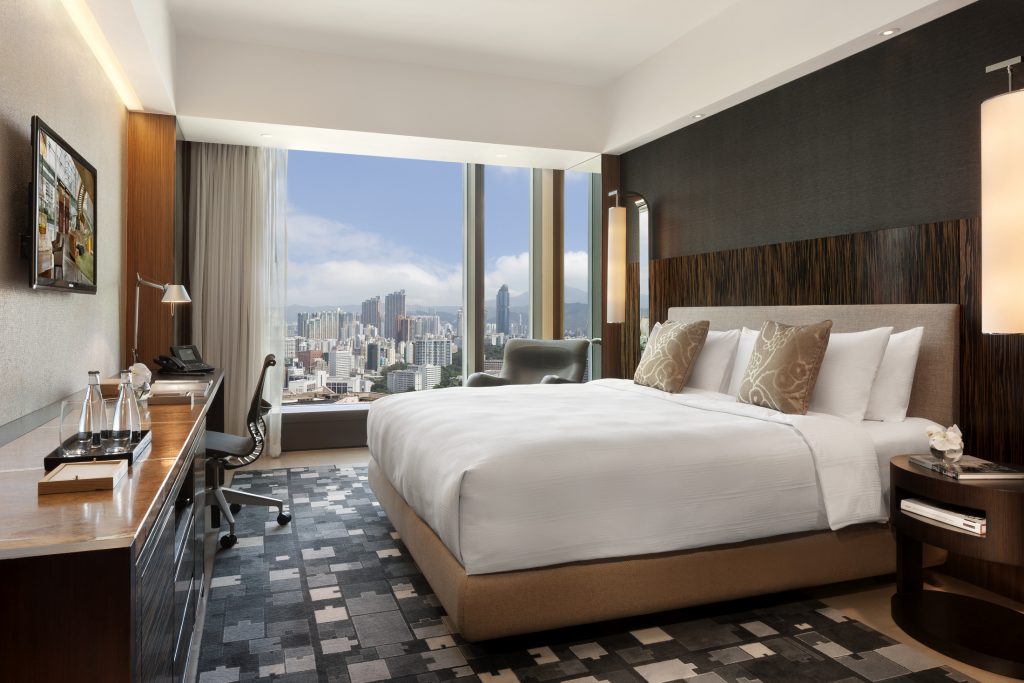 Fact: There are actually a lot of good hotels in Kowloon. And if you want to venture out from the more known ones, Four-star Hotel ICON is worth-visiting taking into consideration the view, location, facilities and service.
And they're offering very affordable Easter staycation packages. Available through April, a night's stay at the Icon 36 city room would cost only HK$1,600, which includes breakfast for two at The Market's award-winning buffet. This deal's hot so book that stay now!
Visit Hotel ICON for more details
Cordis Hong Kong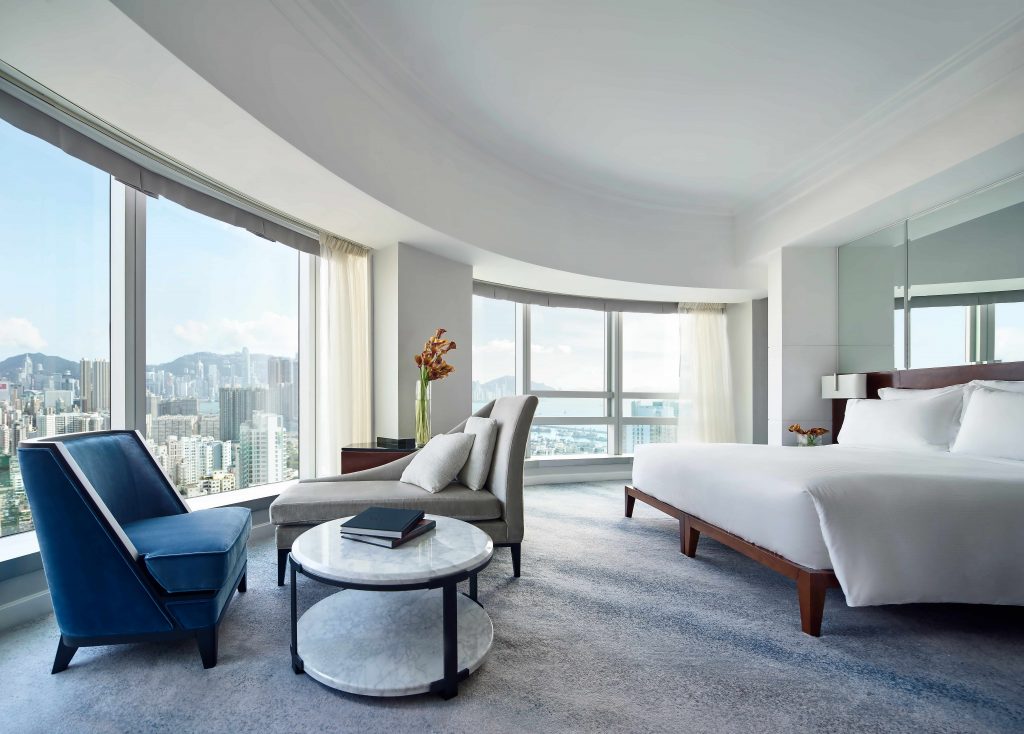 Hey Instagrammers! We're pretty sure you've come across Cordis Hong Kong's insta-worthy rooftop heated swimming pool on various feeds. Strategically located, the hotel offers incredible views of the Victoria Harbour, one you and your family can enjoy if you avail its Easter break package. Priced from just HK$1,060, the Family Easter Break package includes a complimentary buffet lunch, late check-out at 4pm, 30% off on food and beverage at its restaurants and bars, and a HK$300 credit at one of the best spas in town, Chuan Spa.
Visit Cordis Hong Kong for more details