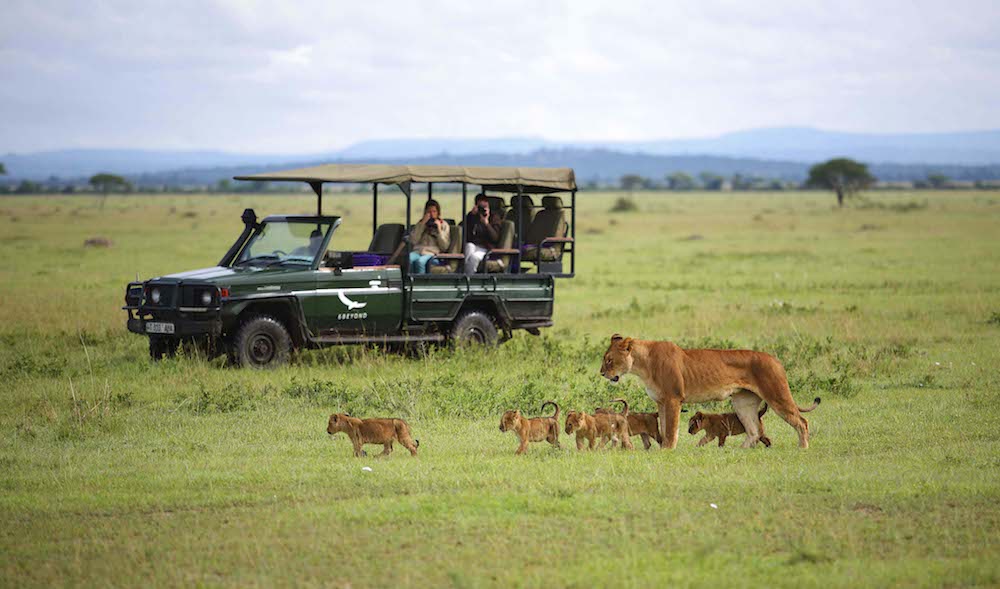 In March, the world's last male northern white rhino, Sudan, died in the Ol Pejeta Conservancy in Kenya. With only two remaining female northern white rhinos left in the world (Sudan's daughter and granddaughter), it's going to be extremely difficult, if not impossible, to prevent extinction of this species. According to the WWF, black rhinos are also one of the critically endangered animals in the world; another recent study showed that the loss of African savanna elephants is currently estimated at 8 per cent annually.
While human beings are still trying to assess and lament how our actions, through poaching and climate change, have contributed to these tragic facts, one thing we cannot deny is that many animals that used to roam the wilderness are now on the verge of extinction or becoming endangered.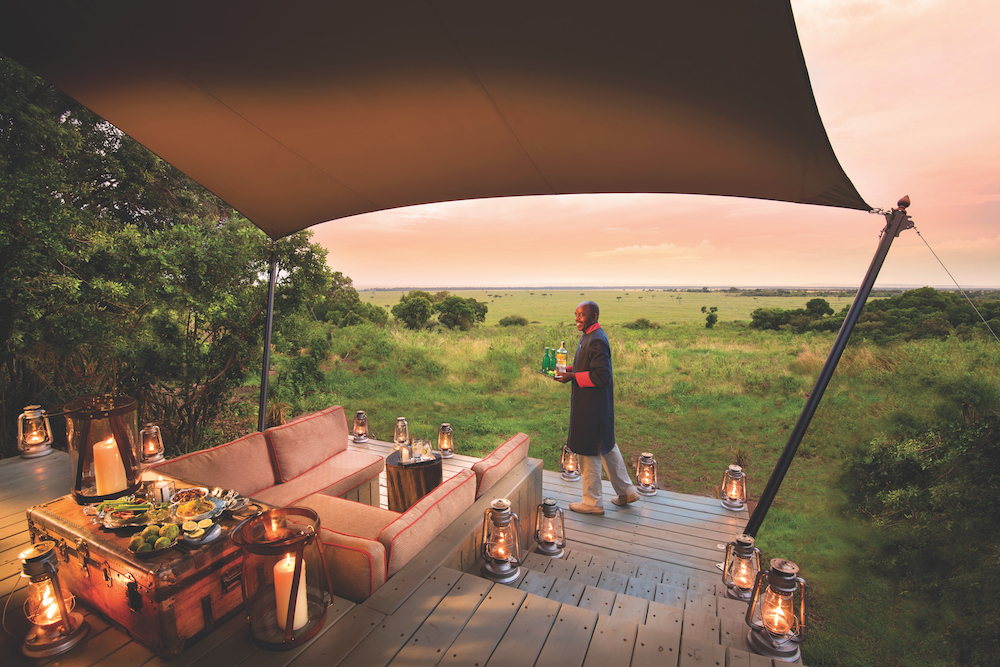 Tourists and nature lovers should certainly seize the opportunity to go to Africa and learn about these animals up close and personal before it's too late. However, with the fragile ecosystems in place, it has become a necessity – and travellers' responsibility – to focus on eco-consciousness in these places.
I recently had the privilege of travelling in Eastern Africa with AndBeyond for eight days, and believe that they are one of the best companies I've come across in embodying the correct values and vision of sustainable eco-tourism. Established in 1991 in South Africa, AndBeyond is an experiential travel company that runs 35 safari lodges and camps across 15 African countries. Its longstanding mantra is the "three Cs" – care of the land, care of the wildlife and care of the people.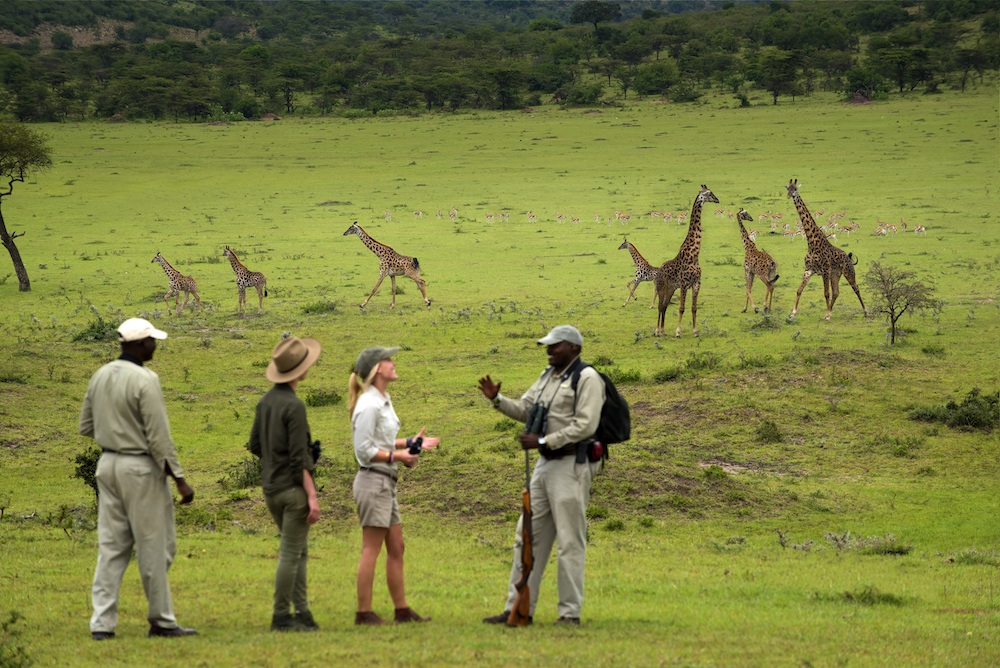 At the three lodges I stayed at in Tanzania and Kenya, I experienced how AndBeyond delivers on those three Cs. In the newly refurbished Bateleur Camp in Maasai Mara and Klein's Camp in the Serengeti, the game drives and bush walks allowed guests to see the abundant wildlife out in the "spotted land" and the "endless plains" (the Maasai meanings of the national reserves' names). Both camps are set in a private concession. This means that in addition to the common national park areas, AndBeyond guests are able to observe animals off roads and in close proximity, as well as experience the safari at night without the normal restrictions being applied in the private areas.
In Maasai Mara and the Serengeti, you'll easily see the Big Five – lions, leopards, rhinos, elephants and buffalos. Besides these majestic animals, it's likely that you'll also catch sight of impalas, waterbucks or wildebeests having a fight; a mother cheetah teaching her young ones how to hunt (and kill) a baby antelope; giraffes peeping out from behind a tree; zebras crossing the river without knowing the looming danger (six lions) that's closing in; and hippos having a bath in the river. Bird enthusiasts will also be delighted to know that there are more than 450 species in the area, including the beautiful lilac-breasted roller, the grey-backed shrike and the starling.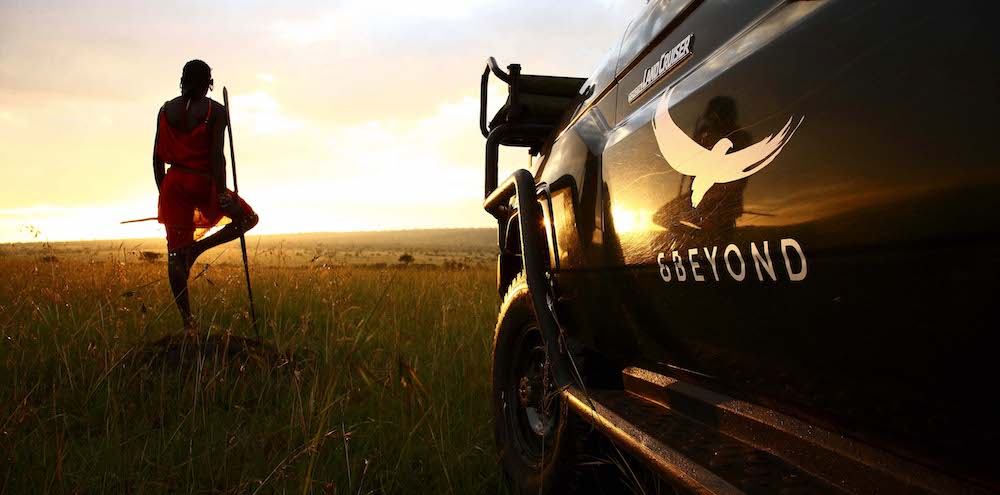 The above sights described are just the norm for a day out in the plains; plan ahead and book to stay during the popular season in July to October, when the Great Migration happens. You'll see a spectacular live show of thousands of wildebeests crossing the Mara River from the Serengeti in Tanzania to the Mara in Kenya, fighting crocodiles along the way.
While all these animals are relatively easy to spot by just being in the bush, your safari experience is certainly enhanced if you have highly trained and passionate rangers as your guides. AndBeyond's objective is to employ at least 70 per cent of its staff from the Maasai people; because of this, and their other initiatives that help promote the welfare of the local communities, most staff remain with the company for many years. Our guides on the trip – James, Patita and Joseph – were all Maasai people who had been with AndBeyond for more than 10 years.
During my stay, it was clear that the rangers all love their work, and are fully dedicated to protecting both the land and the wildlife. AndBeyond runs a project that the rangers get actively involved in called Rhinos Without Borders, which assists in the relocation of rhinos from South Africa (where there is a high risk of poaching) to Botswana. They also help track rhinos on their own. Our Bateleur Camp guide, Massek, keeps a detailed log and told us how he had been tracking Naishuro, a baby rhino who had been left alone and started following an eland as her boyfriend for a while!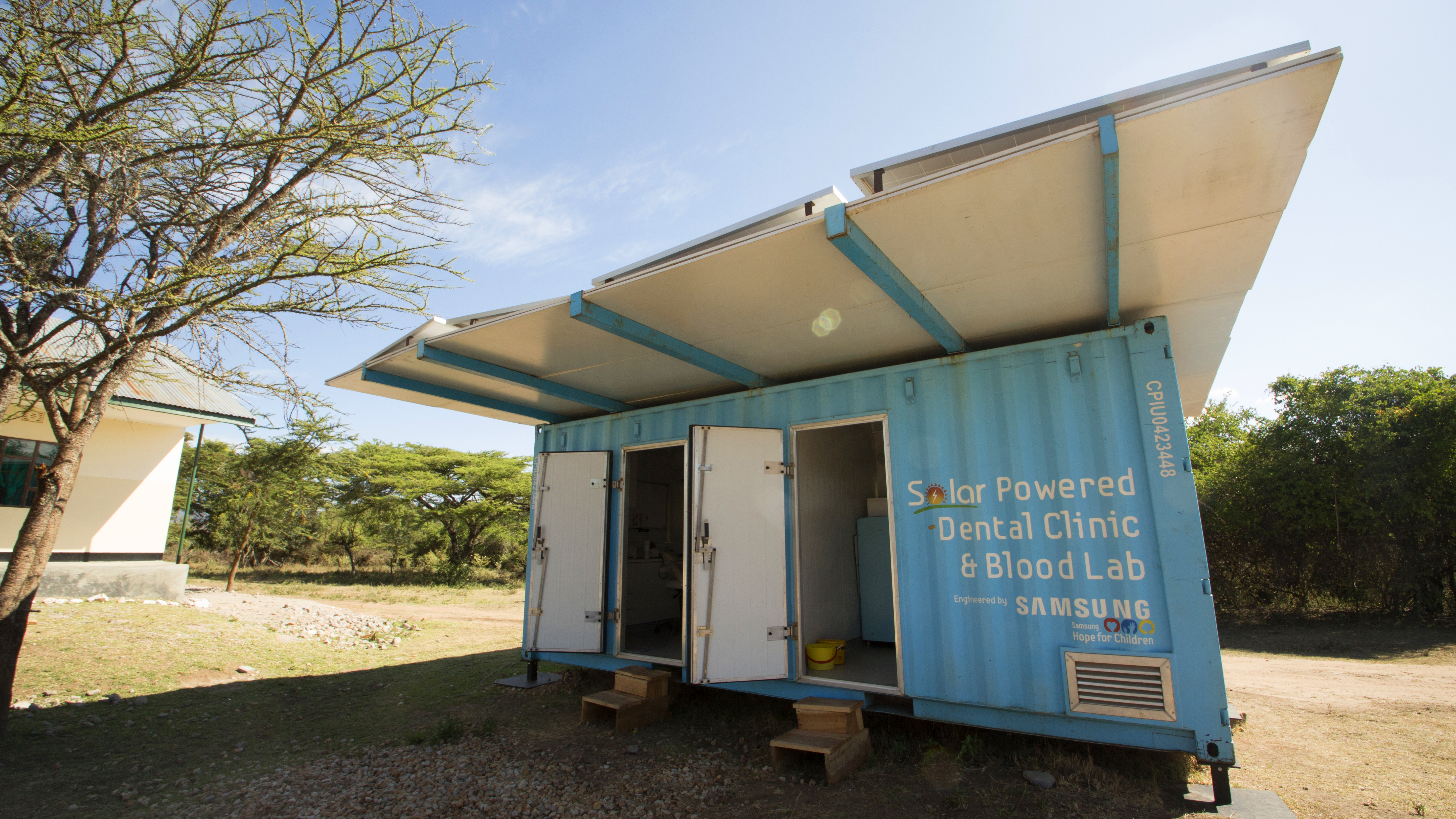 Not only does AndBeyond invest in the people who work for the company, through its community development partner, the Africa Foundation, it also makes significant contributions towards local communities by helping build things such as schools, clinics and bee farms. In Ololosokwan Community near Klein's Camp, we saw how the local village leadership and the team built a dispensary together, and provided a scholarship for a talented young girl in the village to study medicine and return to help treat her neighbours. We also learned how a guest decided to get involved by helping build a dam, providing the village residents and their livestock with clean water (and a fence to prevent elephants from tramping over it).
In terms of caring for the land, AndBeyond recently set out goals for 2020, including working towards being self-sustainable and reducing the lodges' carbon footprints, with active waste-management systems and in-house water purification and glass bottling plants (to reduce the use of plastic bottles).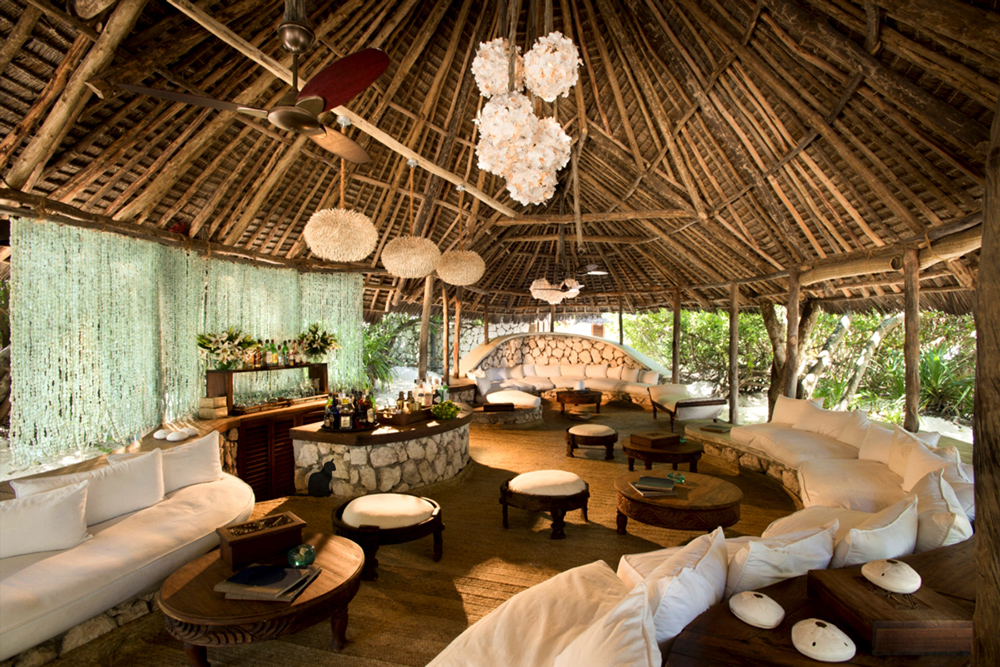 On Mnemba Island, a private island just off the northeast coast of Zanzibar, guests can bask in 50 shades of blue sparkling under the sun, feel the soft sand between their toes, relax in a beach bungalow without windows or a door, and enjoy incredibly delicious, sustainably caught seafood dishes. But they can also see AndBeyond's efforts in marine conservation, including turtle nesting, coral reef and whale monitoring. AndBeyond has also set up its own water desalinisation plant on the island, again in an attempt to strive towards being as self-sustainable as possible while still allowing guests to lounge in the lap of luxury.
Knowing that part of your trip's expenses go towards reinvesting in the local community, the wildlife and land that you just visited is a great feeling indeed. In fact, it's what "travel with a purpose" is all about.
This feature originally appeared in the May 2018 print issue of #legend