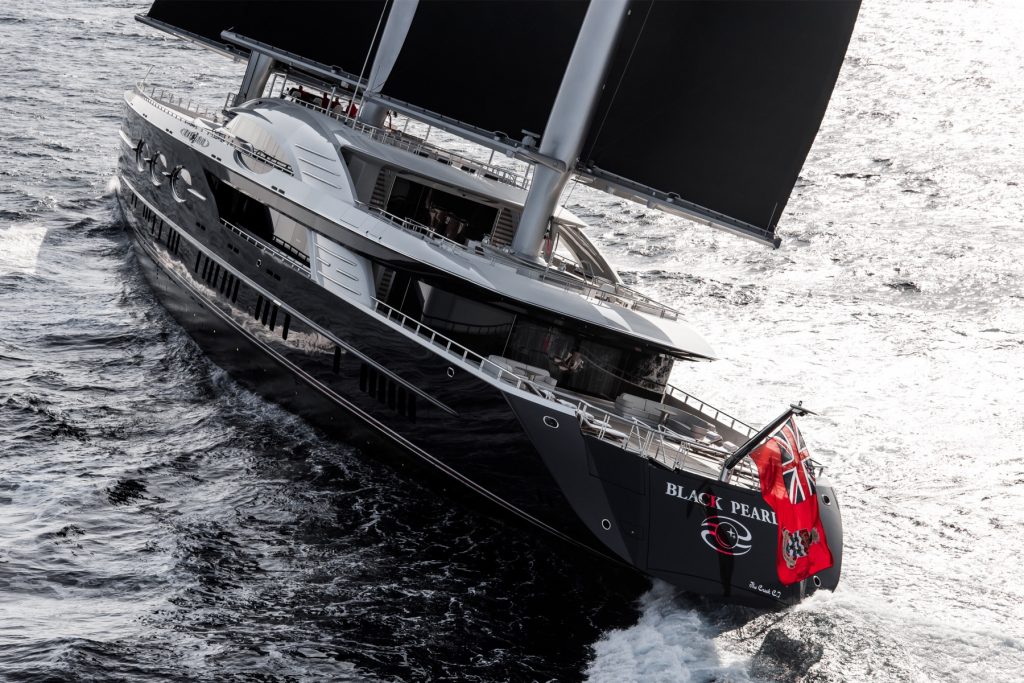 Founder of Amazon and the world's richest man Jeff Bezos has commissioned Oceanco in Netherlands to build a 417ft superyacht, according to excerpts from a new book, Amazon Unbound, published by Bloomberg Businessweek earlier this month. Dubbed project name "Y721" for the time being, its estimated cost of around US$500m doesn't include a smaller motorised support boat that Bezos is also considering. 
To put 417ft into perspective: it's half the height of the Eiffel Tower.
This smaller yacht will host a helicopter landing pad: Bezos' girlfriend, TV host Lauren Sanchez, is a trained helicopter pilot. This feature can't be added to the main yacht due to three sailing masks across various decks. The smaller yacht is also expected to store cars, speedboats and even, allegedly, a submarine.
Though Oceanco hasn't commented on the secretive project likely due to a non-disclosure agreement common in these high-profile projects, this Dutch ship maker is behind a number of impressive superyachts, namely the 350ft Black Pearl in 2016 for Russian billionaire Oleg Burlakov and the 357ft Bravo Eugenia for Jerry Jones, owner of the American football team Dallas Cowboys. 
Earlier this year, Bezos announced his resignation as the CEO of Amazon before the end of 2021. He said he would shift his focus to his other businesses including space exploration company Blue Origin, The Washington Post and other philanthropic efforts like the Day 1 Fund that offer shelter and hunger support and his Bezos Earth Fund – a fight against climate change. His upcoming naval toy is speculated to be a move in his transformation from technologist to globetrotting billionaire. 
According to Forbes, the e-commerce tycoon is worth an estimated US$192.6 billion, ahead of LVMH's Bernard Arnault (US$179 billion) Tesla's Elon Musk (US$149.2 billion).