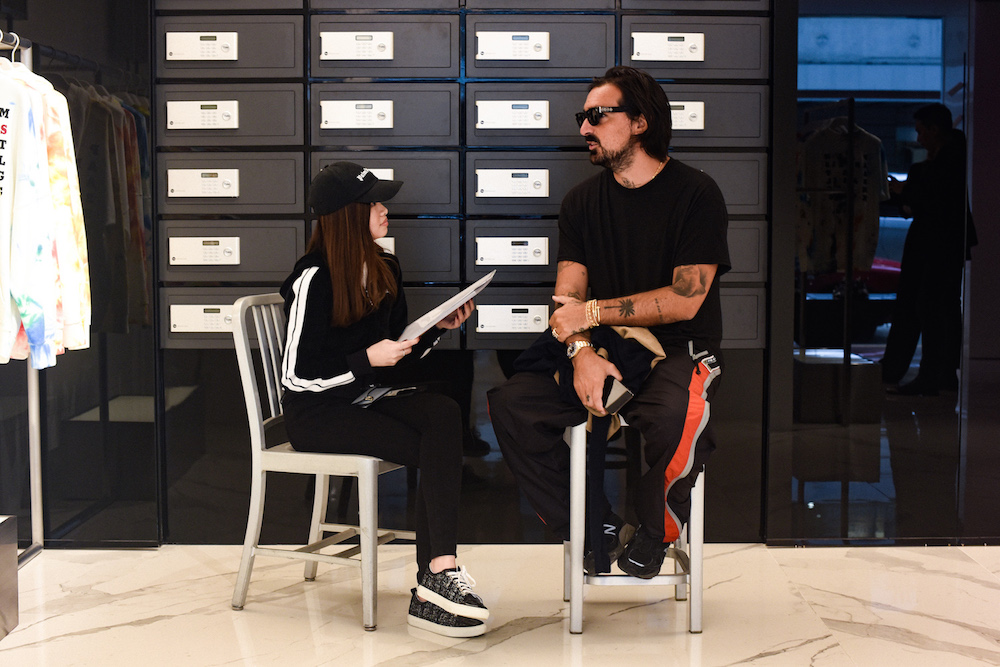 If you're a street-style fanatic, there's a high chance that you know the answer to the question "what happens when LA meets Milan?" Obviously, the answer is Palm Angels. The brand, founded in early 2015, has quickly found a place in the small group of cult streetwear names that are shaping the now ultra popular aesthetic fusing luxury and casual wear and the fashion industry at large. Often worn by celebrities and fashion icons like Travis Scott and ASAP Rocky, Palm Angels is not only celebrated for its designs, but also for being the emblem of a specific lifestyle and urban culture.
While it all started as a photography book of LA's skater culture by Creative Director Francesco Ragazzi, the project evolved into a full line of casual wear with shops all over the world, including a new flagship store in Hong Kong.
We sat down with Ragazzi to talk about his work, the high fashion industry and his upcoming plans.
Congratulations on your first flagship store! Why did you choose to open it in Hong Kong?
I like the energy, the city and the mix of cultures and I'm happy we had this opportunity. We opened in December. It's been very successful. Now it's like our official opening.
The store is designed by Studio April. What's the concept behind it?
To create an empty box that resembles an art gallery that can also change face. We use the lighting, ceiling, artworks and installations. It really looks like an art gallery.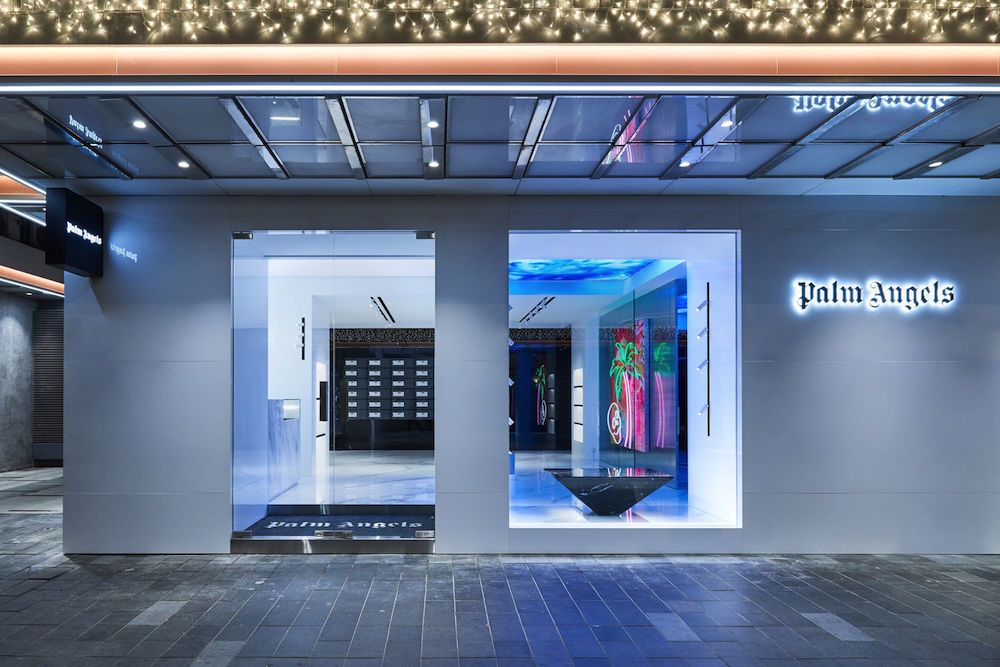 Back then, how did you start off in the fashion industry?
At first, I wanted to be a fashion photographer. Then, I wanted to start doing photography and work for a big fashion company. Eventually. I found an internship at Moncler and I never left. As time went by, I slowly became the Artistic Director of Moncler. At a certain point, I wanted to create something that's mine and I did this photography book for Palm Angels...from this photography book, the line was born.
Has being a photographer helped to establish your career?
I think being a photographer is like having a vision. Photography has helped me to shape the project for Palm Angels in the beginning and it's my passion.
Where do you usually find your inspiration from?
For me, it's like interpreting something that's existed. I did the show in New York, it's about hunting and fishing, mixed with sartorial elements. It's more of a creative aspect of my job, you have a vision and transform it to something that people have never seen.
Palm Angels takes on both American and Italian culture, how did you manage to balance the differences?
I like the contrast and especially the friction between American and Italian culture. I think it is where Palm Angels' energy comes from.
Sum each culture in one word
Italian is more about sartorial tradition and laid back for US and LA.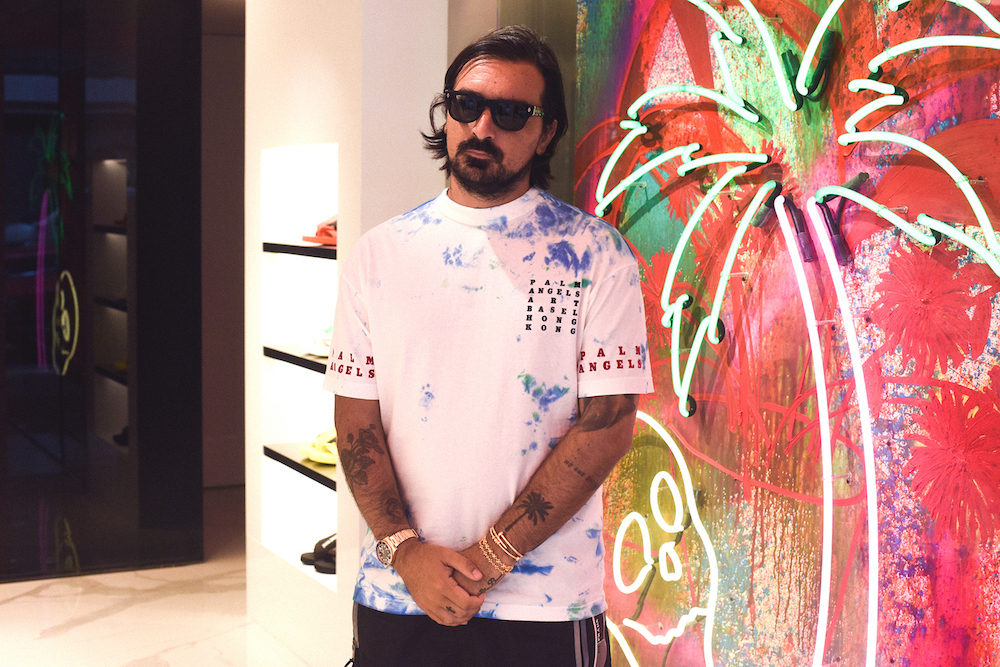 There are a lot of collaborations between Palm Angels and brands such as Moncler, Under Armour and more. Which is your favourite so far?
Both they are very different. I tend to pick brands that have meanings and a strong identity to collaborate. Sometimes, I even have to do it in the opposite way. I like brands that are iconic in general.
We've seen a lot of celebrities in Palm Angels such as A$AP Rocky, Justin Bieber, Travis Scott and more. Are you happy about it?
Definitely, it is an important part of my work. When it comes to design, I always think about celebrities wearing the products. Music is also a very important inspiration to me.
Do you think streetwear has a place in high fashion?
Yes, I also think that streetwear needs to change. Of course, it's a big moment for streetwear. I always wonder what's next or can this develop into something bigger. It's not only about hoodies and T-shirts.
What does luxury mean to you?
Luxury is a difficult word, because it's also an abused word like, for example, streetwear. To me, luxury is time definitely knowing how you spend it. Travelling is also luxury. It's not about the possession, it's about the experiences.
What's next for Palm Angels?
I'm going to Los Angeles next week to launch the Under Armour collaboration. With all the brands, we're trying to do one step at a time. We did the show in New York. It's always what the brand wants to go: higher and lifestyle-focused.
Who's your #legend?
Pharrell Williams
Photography / Keefe Tiu
Palm Angels, 58A Paterson Street, Fashion Walk, Causeway bay, Hong Kong palmangels.com