The wonders of Love Stories with Van Cleef & Arpels in Geneva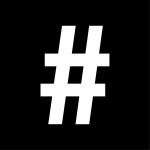 By: Gordon Lam
December 20, 2019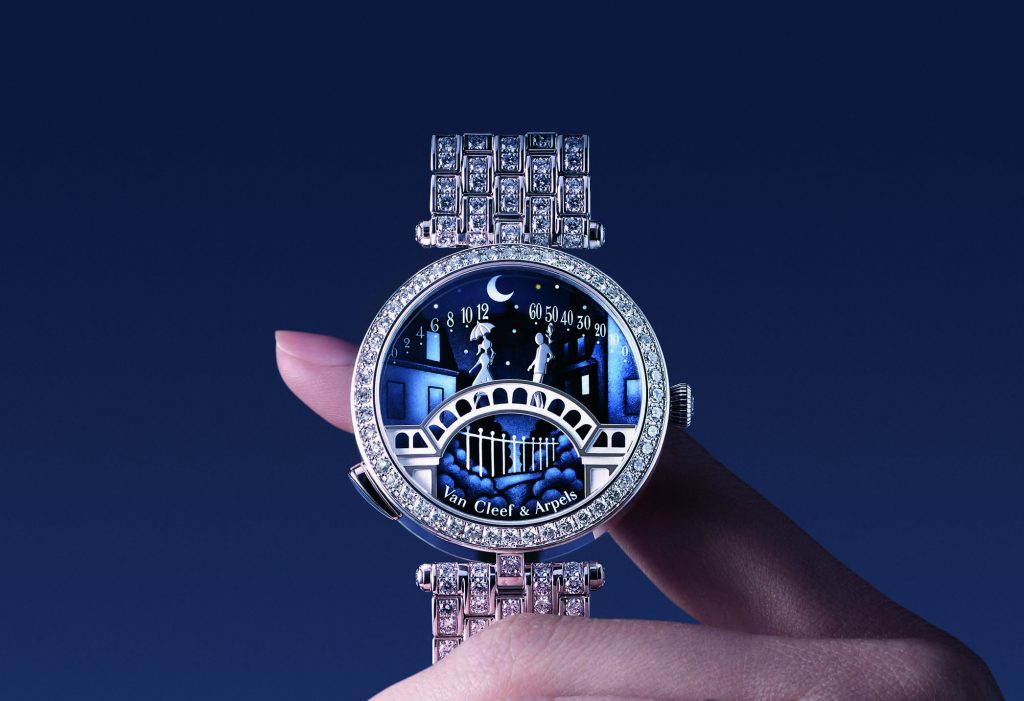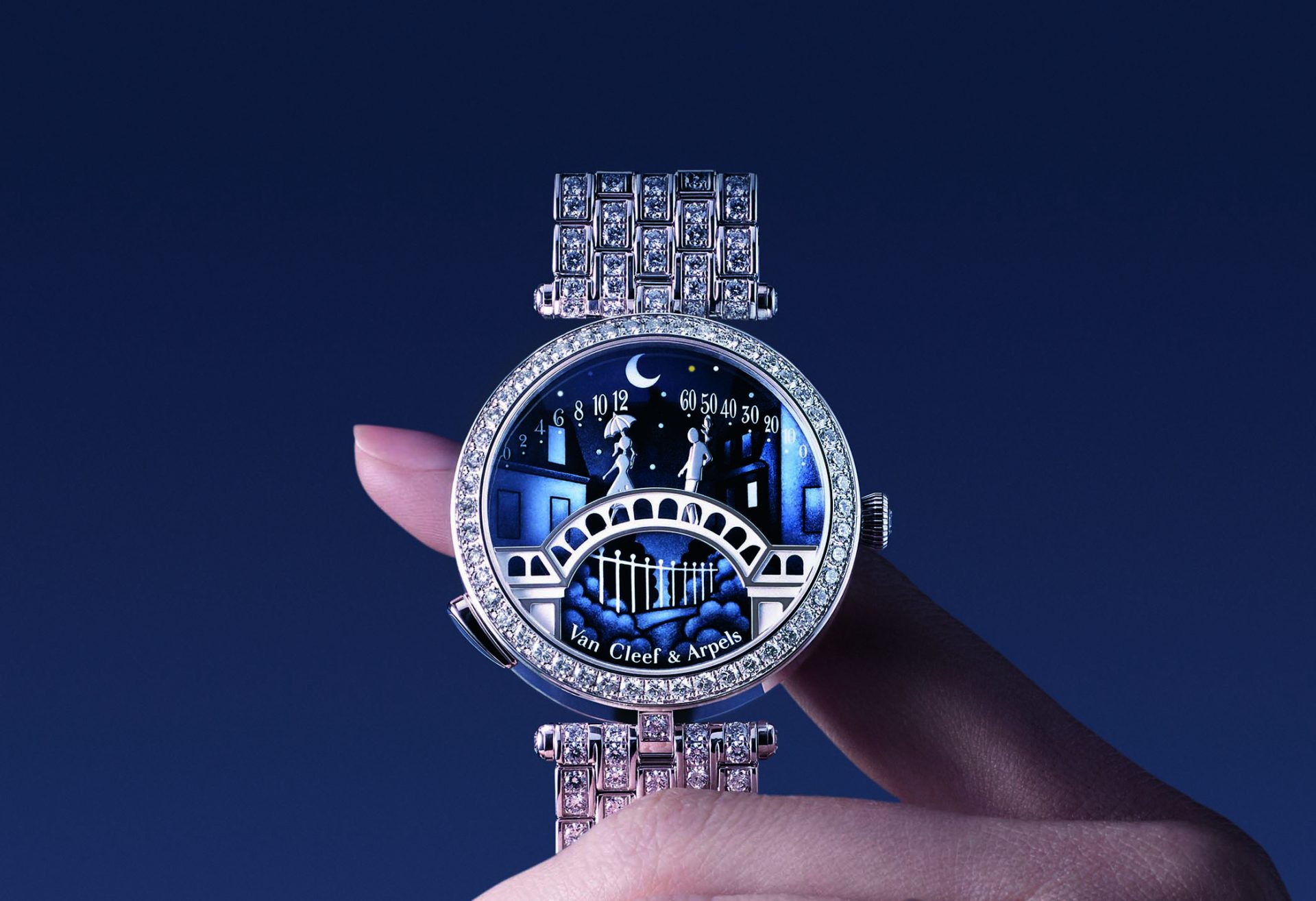 In Geneva, Gordon Lam discovers the wonders of Love Stories with Van Cleef & Arpels – and looks for a kiss on a romantic bridge.
The Lady Arpels Pont des Amoureux, the iconic watch that luxury French jeweller Van Cleef & Arpels proudly created in 2010, has now been modernised with revolutionary styles, new techniques and a wider range of faces from which to choose. So we journeyed to Geneva, Switzerland to the rarely seen Van Cleef & Arpels watchmaking HQ for a microscopic tour of how this latest watch has been reinvented – and to discover the new Love Stories hidden within.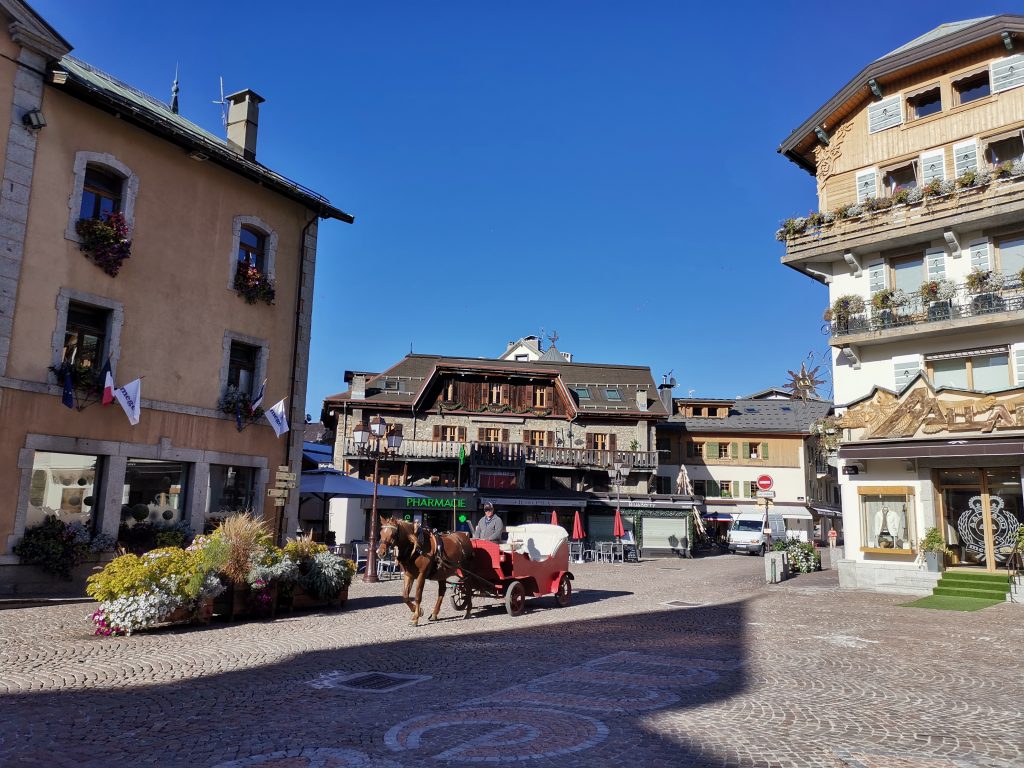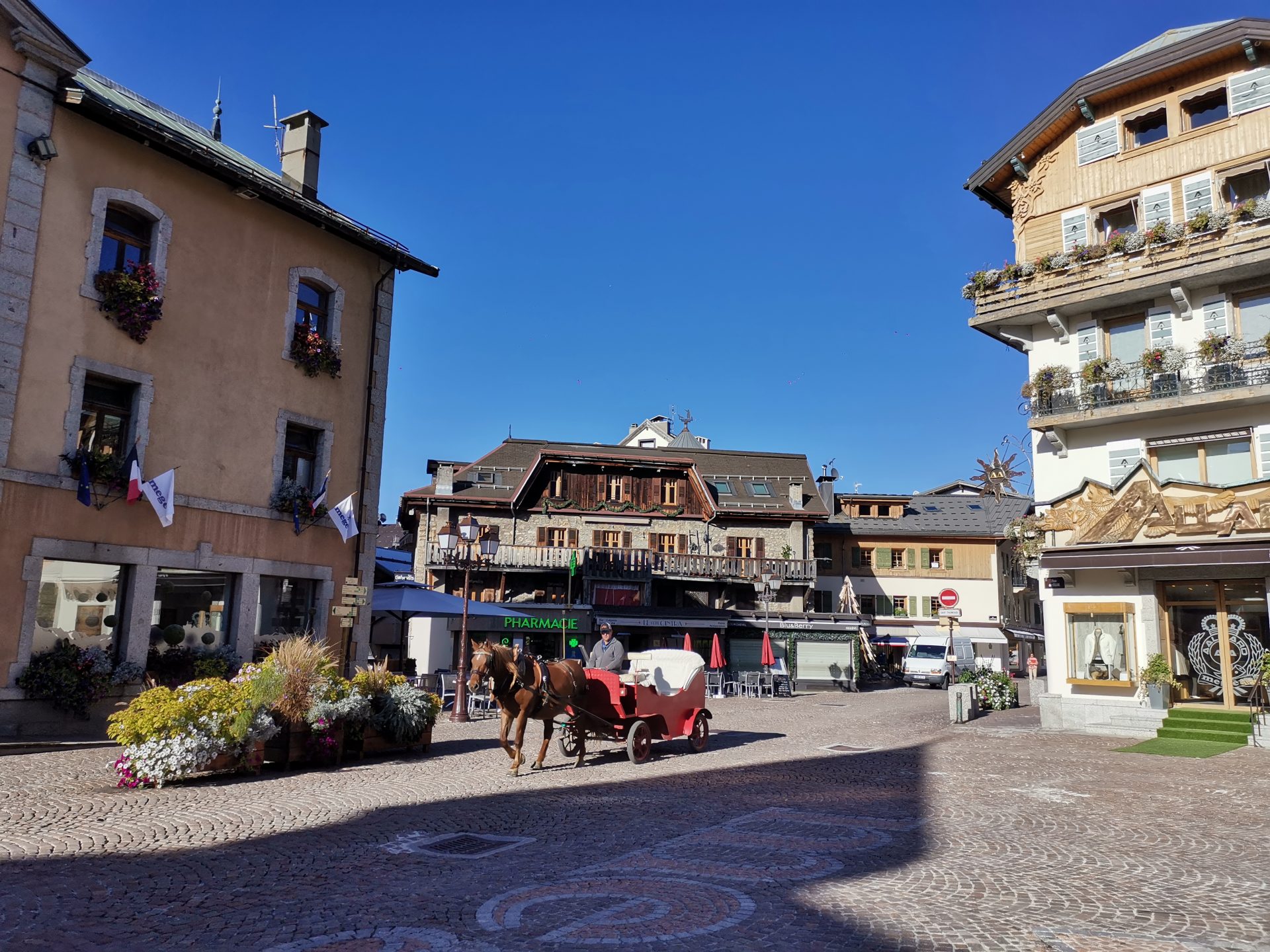 Upon our arrival in Geneva, our chaperones from the Hong Kong team – Jeannie Guo, Van Cleef & Arpels' communications director and Winnie Cheung, Van Cleef & Arpels' assistant PR and events manager – thought it would be a great idea to head over to the French Alps of Megève in the Mont Blanc massif. This historic luxury ski resort village dates back to the 13th century, with a long history of love linked to the Rothschild family – and especially Baroness Noémie de Rothschild, who transformed Megève into a tourist destination in the 1920s. In the 1960s, Edmond de Rothschild further revamped this exclusive village as a playground for the rich and famous, from aristocrats to celebrities.
We certainly felt like celebrities when we arrived at our hotel, the Coeur de Megève. Since this was low season and the resort wouldn't open for another month or so, we practically took over the entire village of Megève, thanks to Van Cleef & Arpels Hong Kong. The only people there were primarily local workers doing construction work in preparing for the coming winter season. Just a handful of shops and brasseries were open; I think I saw less than 40 people during our entire stay in the village – plus a few horses, cats and dogs, and some crazy cows trying to attack us!
Since we only managed to get into Megève after lunch, we had just half a day to spend touring the village, riding on a horse-drawn cart, enjoying an afternoon aperitif in the centre of the town hall and finishing off our evening at Flocons Village by renowned chef Emmanuel Renaut (his second restaurant after the three-Michelin-starred Flocons de Sel) – and of course he's a friend of the maison.
The following morning was indeed a tough one. After waking up at 4.30am with severe jet lag, we were set to leave Megève at 8.30am to head back to Geneva for an exclusive look inside Les Ateliers Horlogers, which is Van Cleef & Arpels' official workshop. Usually, it doesn't open up to any visitors due to its highly secretive research and development areas, along with its top watch and jewellery artisans, who cannot be shown or have their photos taken.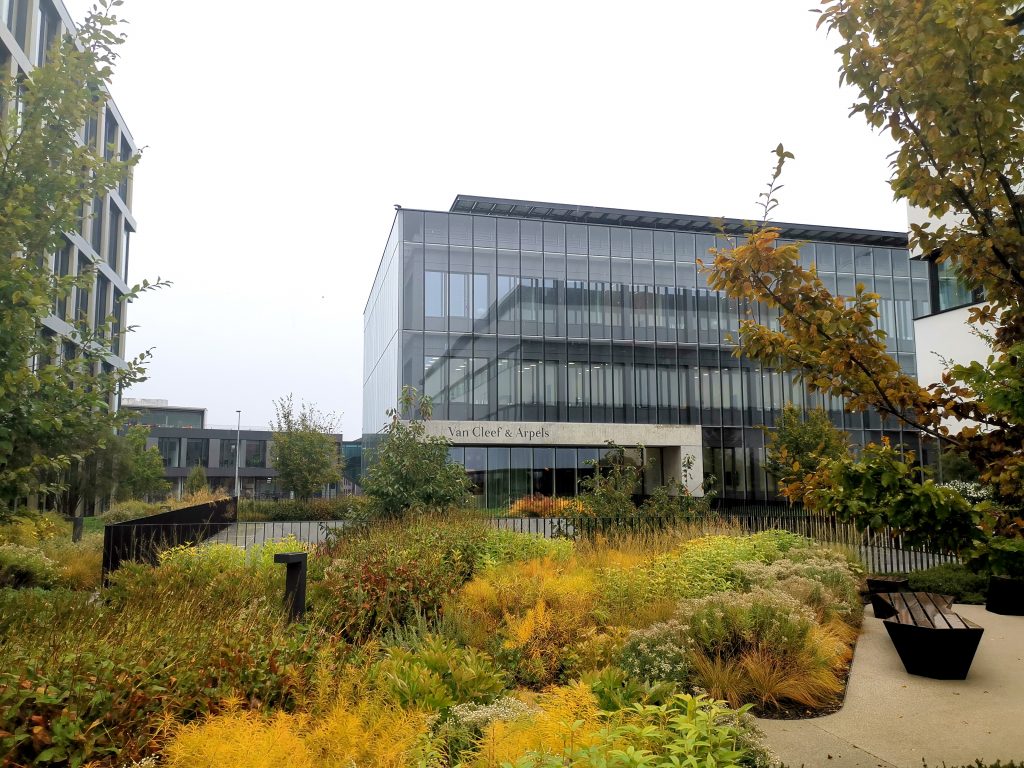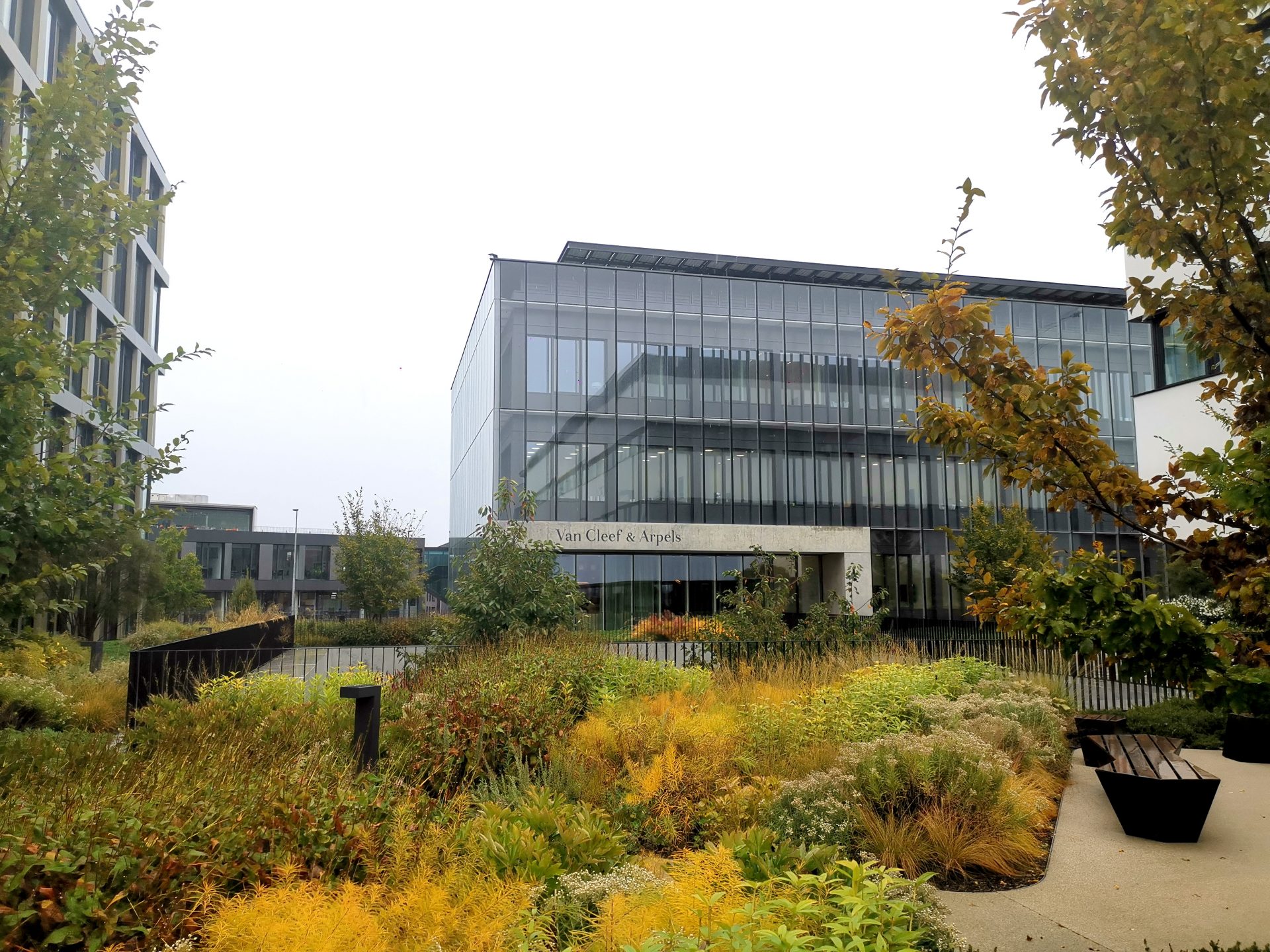 This Van Cleef & Arpels building is more than impressive. We were greeted by the brand's representatives, who kindly showed us the manufacturing processes of the latest Lady Arpels Pont des Amoureux collection. The original was created nine years ago, with a poetic love story based in Paris, where two lovers would eagerly meet over the bridge for a kiss every day at noon and midnight. To describe this unique mechanical movement in layman's terms, it's like the shape of the letter V in a pivot. The left-hand side with the hour hand is the girl with an umbrella, and on the right, the minute hand is the gentleman holding a rose behind his back, waiting to surprise his beloved. The V-shaped dials move inwards towards each other until they finally meet, facing each other at noon and midnight. Then, both dials will spring back to their positions again.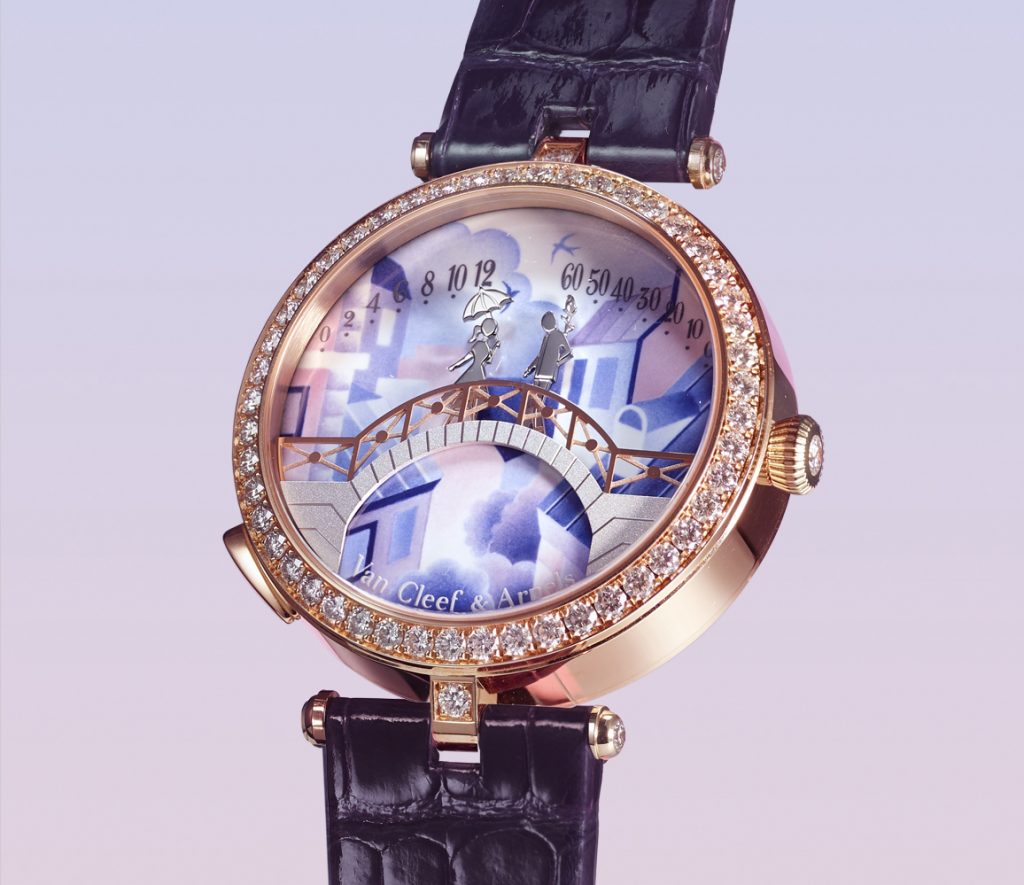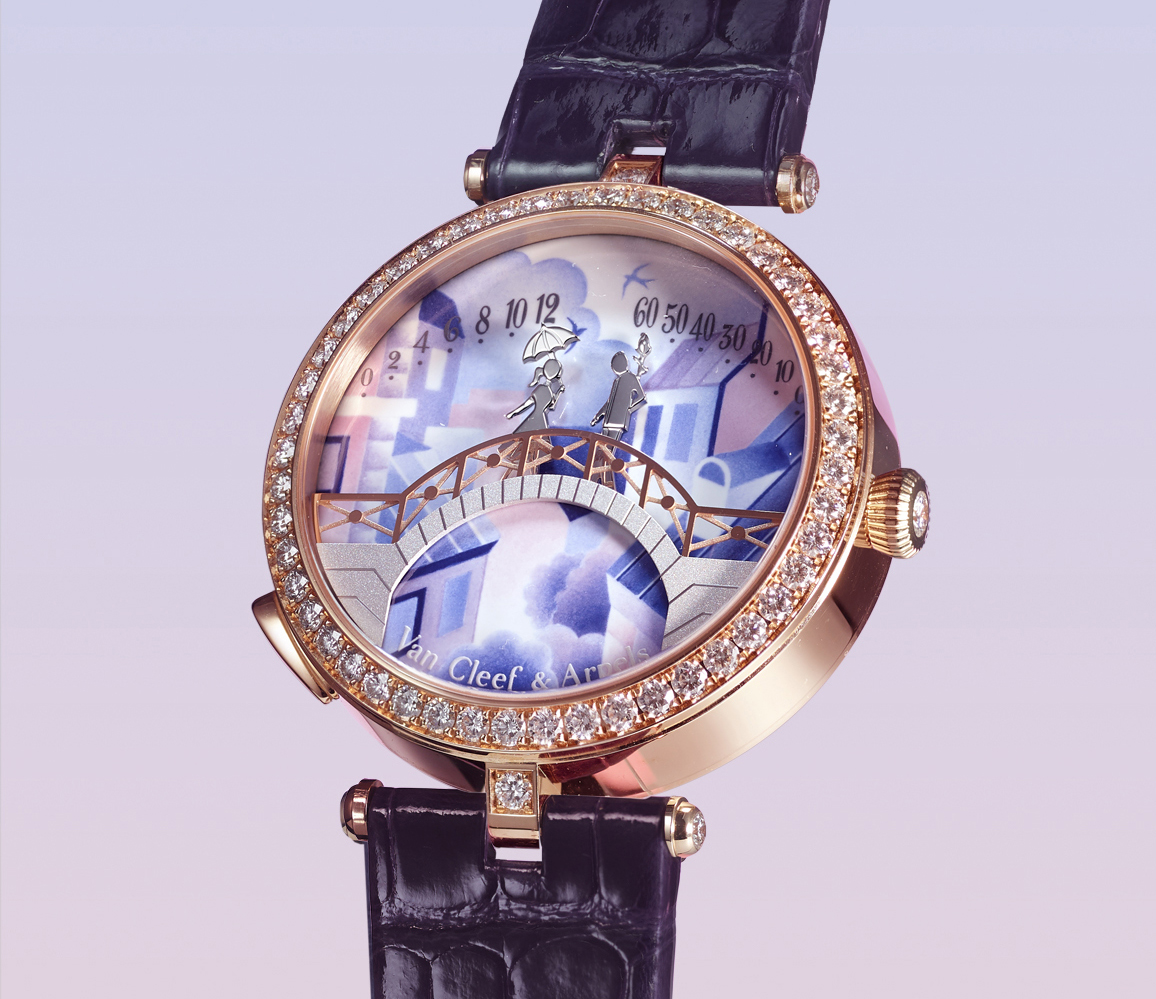 First and foremost a jeweller, Van Cleef & Arpels has never pretended to be a watchmaker. However, this is quite an advantage for the maison, as it isn't restricted in terms of its movements, giving it absolute creative freedom to build on its vision. It's the poetry, dreams, fairy tales and love stories that the brand's watches are built on. To Van Cleef & Arpels, everything starts with a story and we all relate to that – especially a great love story!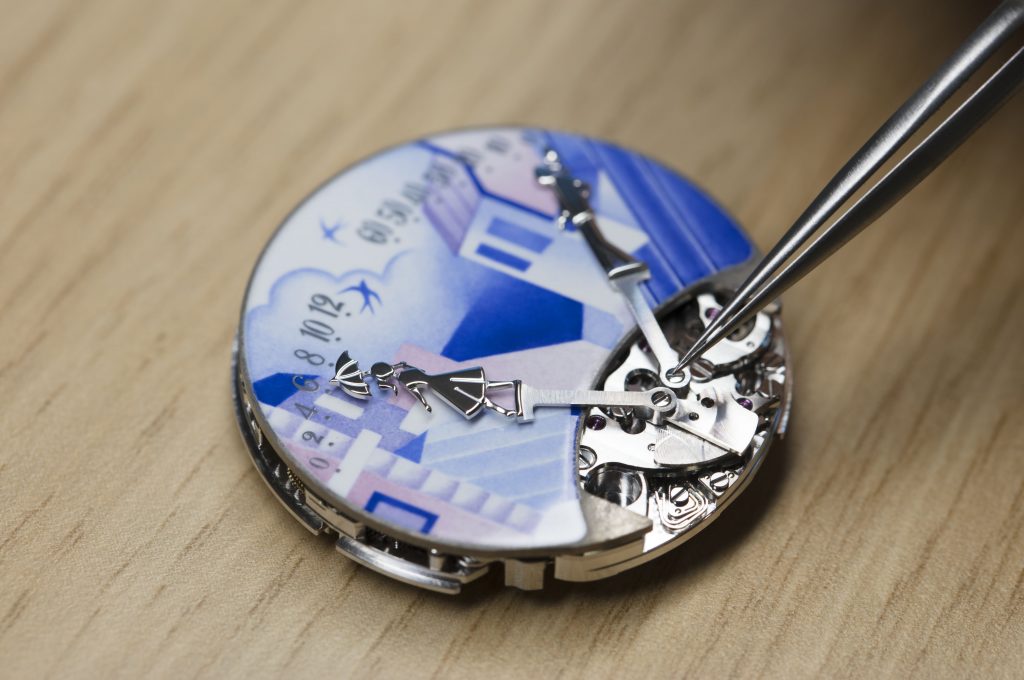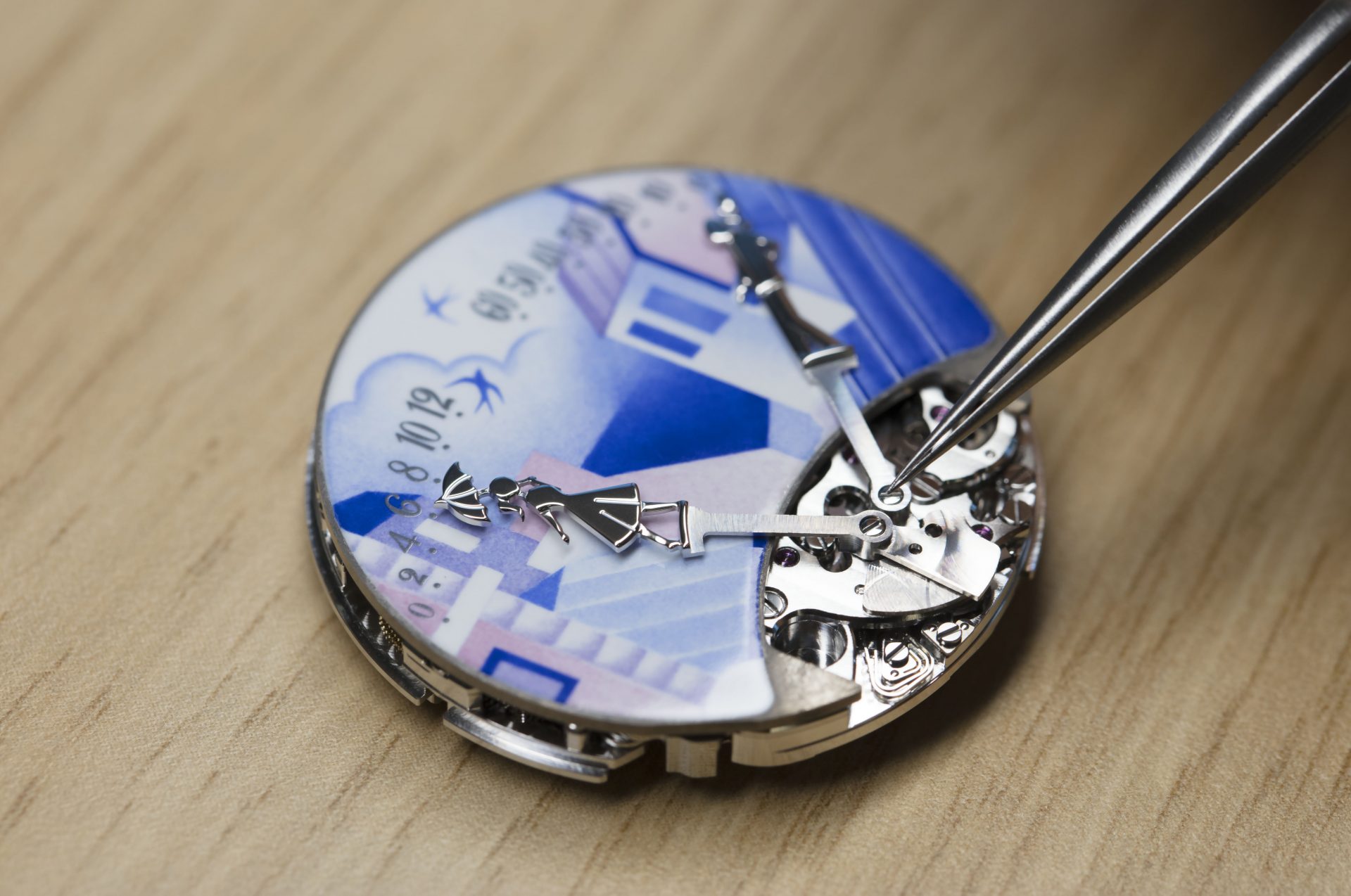 Van Cleef & Arpels tells the story of the Lady Arpels Pont des Amoureux like this: "Night is falling on the rooftops of Paris. In the sleeping city, two lovers are thinking of each other, wishing that they could meet. They rush through streets bathed in a nocturnal glow; silent gardens and crystalline fountains guide their steps. They walk along the Seine with beating hearts, then strike out onto the bridge that will bring them together. She comes closer with a light step beneath her umbrella; he hides a rose behind his back as a love token."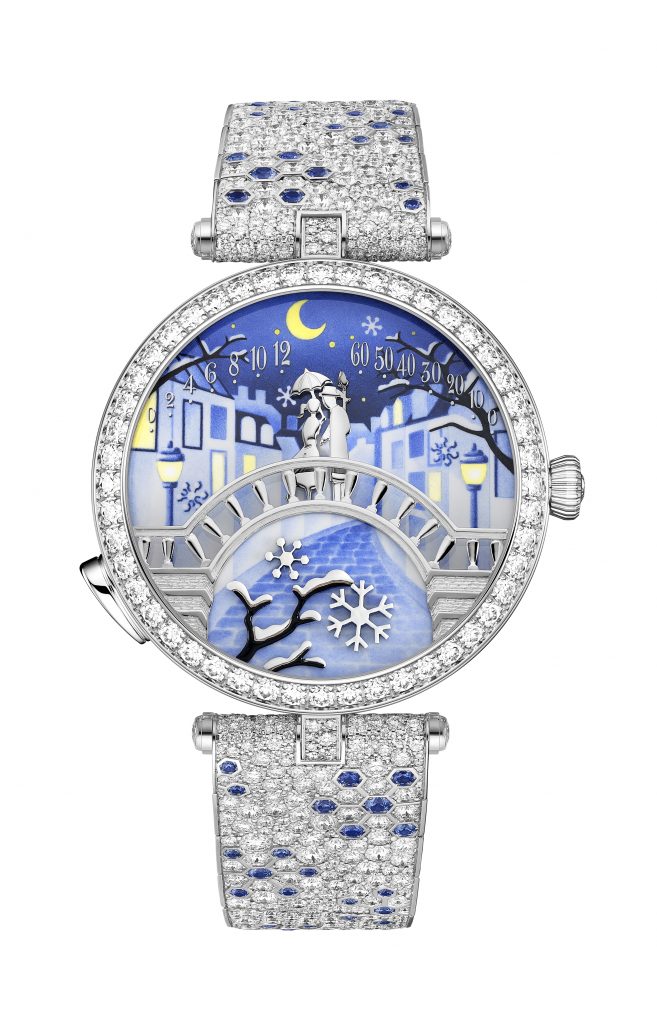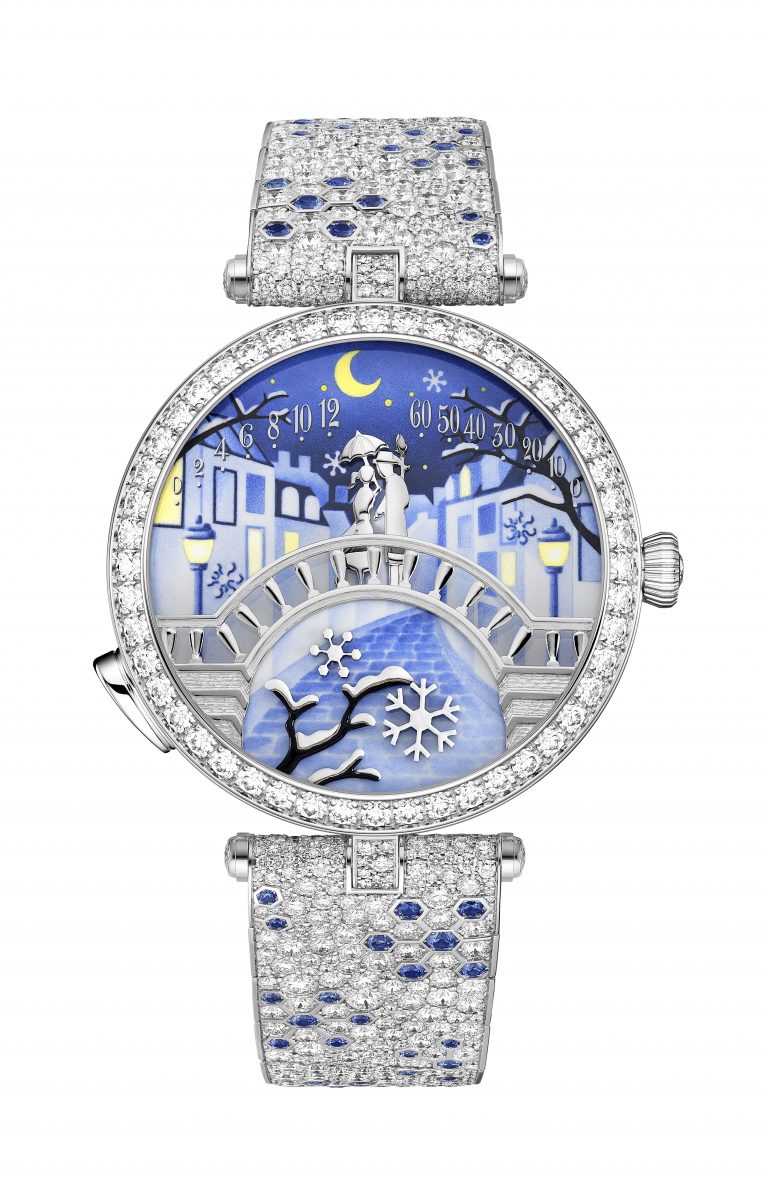 "At the stroke of midnight, they finally meet with a kiss in the soft moonlight. The following day, Paris is waking up. Swallows dance between the clouds. Already missing each other, the lovers set out through busy squares, past facades tinged with soft colours. Reaching the riverbanks, they kiss at midday in the enchanting setting of a Parisian bridge." Pretty romantic and poetic, don't you think?
Besides the night version, the Lady Arpels Pont des Amoureux now also comes in a daytime variation, as well as four additional models depicting the four seasons with a high jewellery diamond-set bracelet. All the latest models have been modified with a new mechanical movement exclusively created by Van Cleef & Arpels. The latest dial faces see the changes of the lovers before they meet at 12 o'clock with an obvious gap between them. Once they reach their destination on the bridge, the two dials then move towards keep other and pause for a few seconds before they kiss – just like feeling the real emotion from a real couple.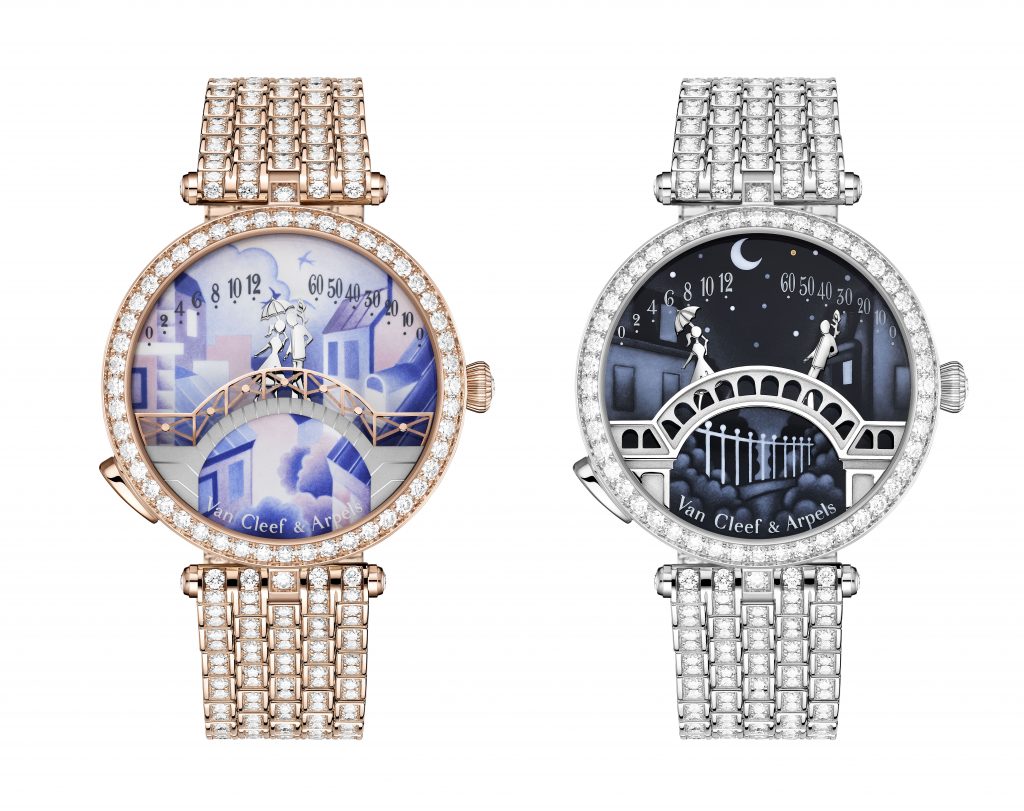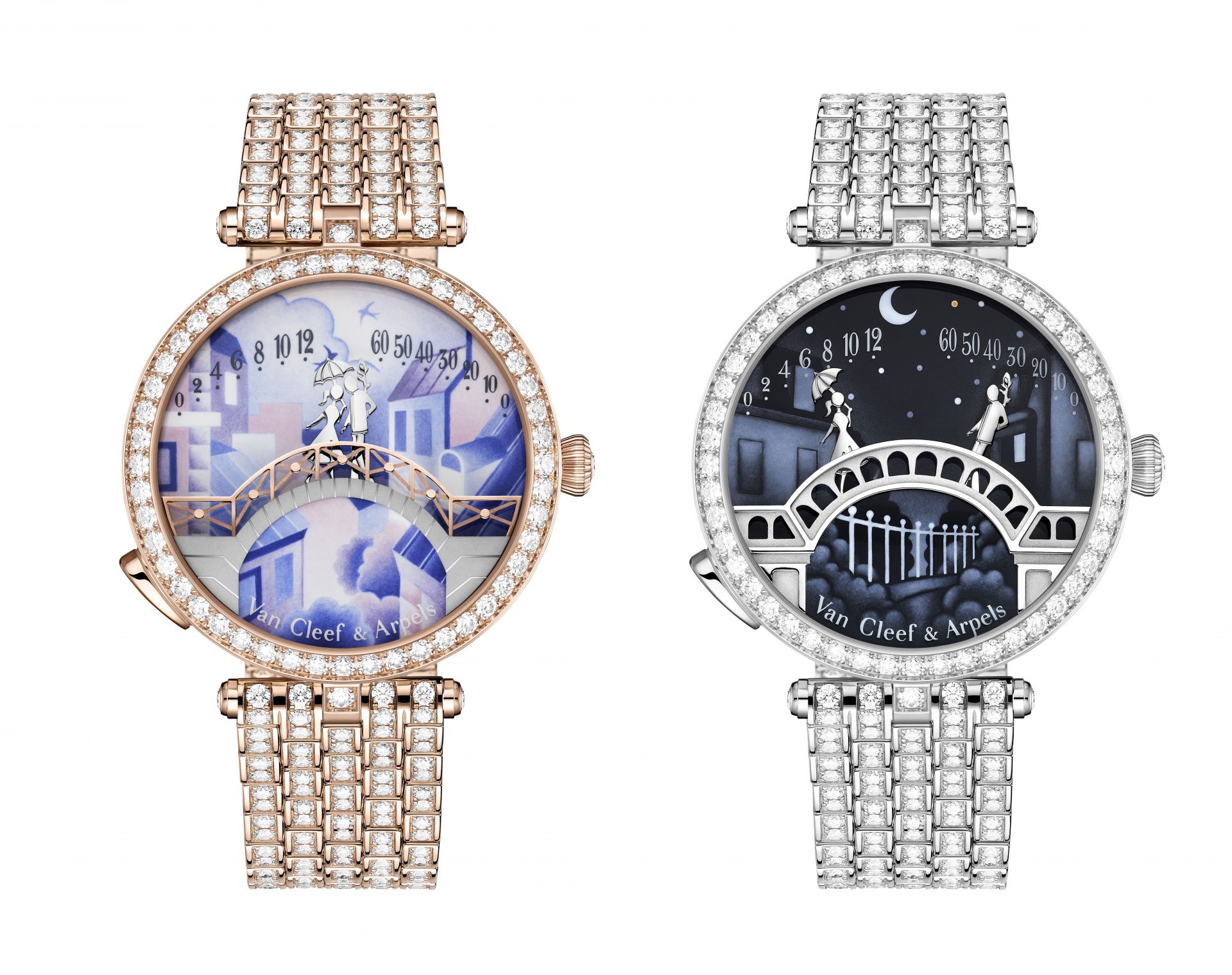 Furthermore, the gap also allows the couple and the romantic wearer of the watch to lose track of time, letting their emotions run wild and free. According to Van Cleef & Arpels, it believes that kissing is a moment for which lovers shouldn't have to set a time limit. The latest timepiece is thus created so that at noon and at midnight, when the lovers reunite with their affectionate kisses, both dials will be stationed for three minutes – escaping time and indulging in the moment. This also allows the wearer to forget about time for a spell and dream a little.
To make this watch even more unique and desirable, Van Cleef & Arpels has added a new push-button at 8 o'clock for a new function called "Kissing on Demand" – ingenious! Simply by pushing the button at any time, the two lovers will be happy to demonstrate their passion for the viewers on the lover's bridge. After three seconds of kissing, the two dials will then bounce back to their original time indication. This technique required Van Cleef & Arpels to develop a new mechanism and movement for the latest model where the watch can store enough energy to propel the lovers to kiss on demand and return back to their original time.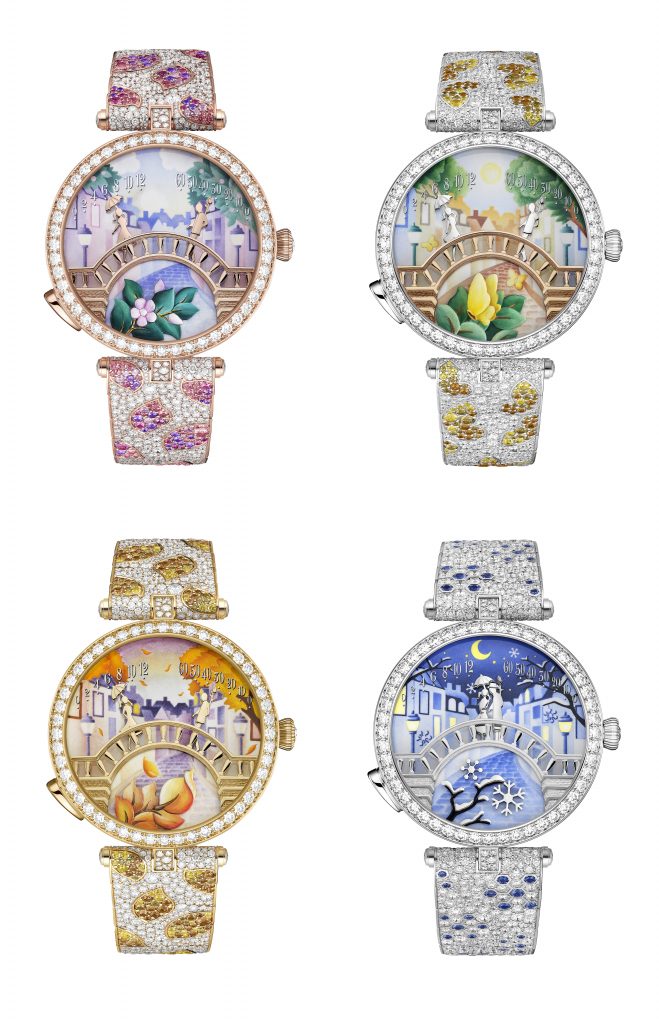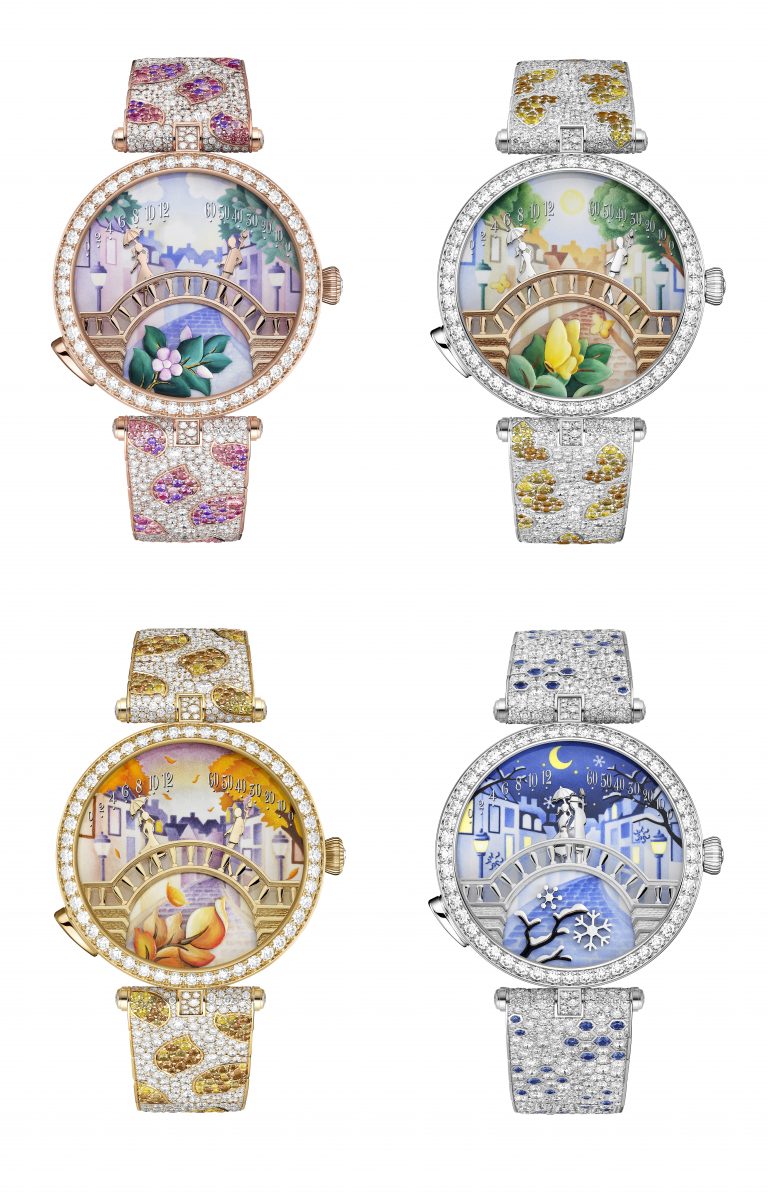 In celebration of this unique watch, international press gathered in the romantic city of Paris for the global launch event, held at the Garde Républicaine, for a magical and romantic evening hosted by Nicolas Bos, the CEO of Van Cleef & Arpels. In true Van Cleef & Arpels style, it was an incredible production for the evening, displaying its collections of high-jewellery watches in a dreamlike fantasyland and highlighting all its love stories in a poetic manner. On-site, Van Cleef & Arpels created a real-life replica of the watch's night-time bridge scene to take photos. Unfortunately, I didn't see anyone kissing during the photo sessions, which was rather disappointing. Then again, I wouldn't expect global media to go around kissing each other either – because that would be scandalous!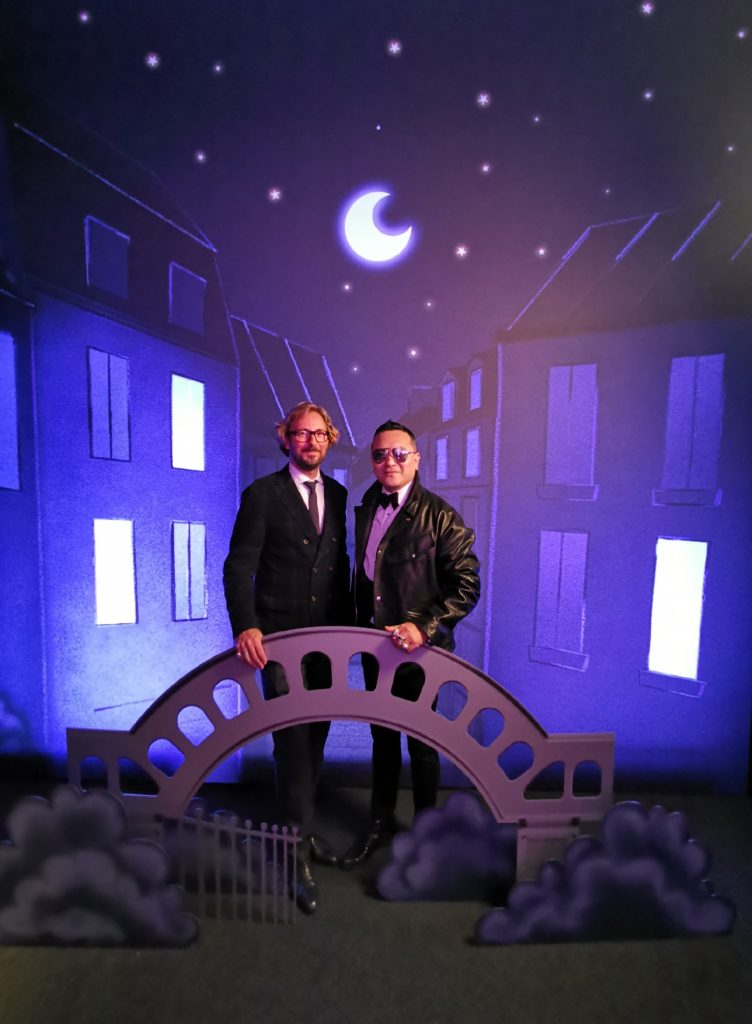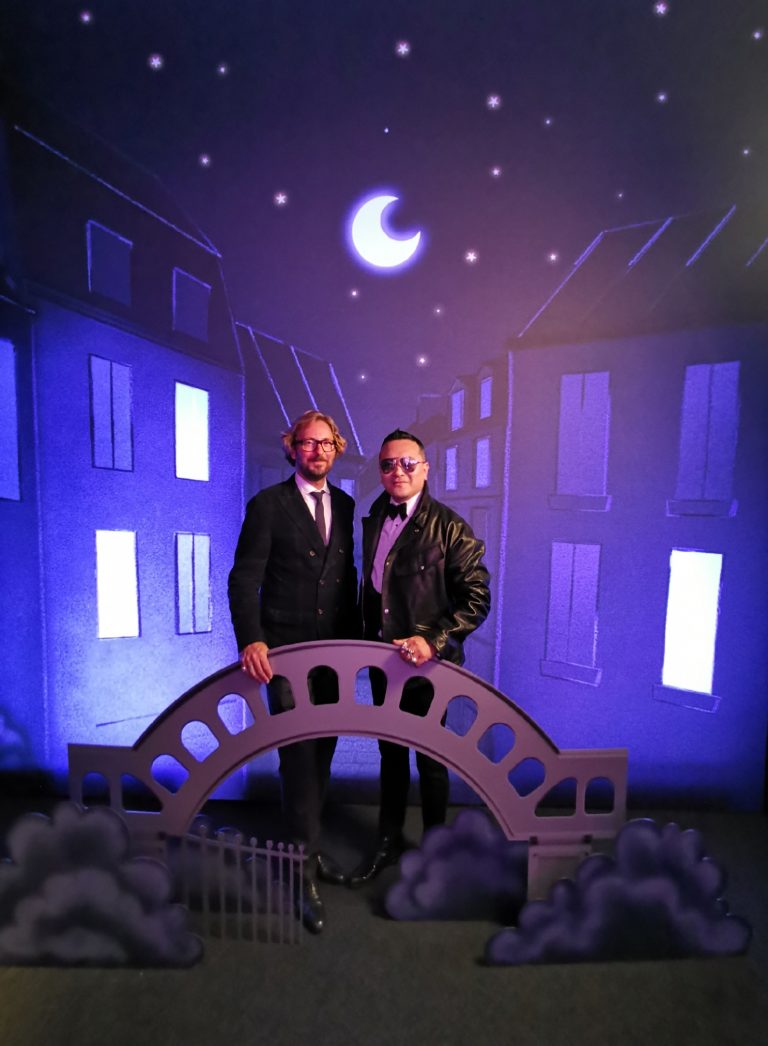 Instead of finding a random girl to take a photo with me, hoping to be kissed against that romantic backdrop, I went for the impossible! I lurked around and waited for Nicolas Bos all night until I saw a gap, then I stormed towards him like a lion homing in for the kill on Animal Planet. I (politely) asked if we could take a photo together on the lover's bridge and to my surprise, he said yes! This super-charming and humble CEO accompanied me to the backdrop, where I was still in shock and as we took the photos, I wasn't quite sure whether to hug him or kiss him – but I was certainly grateful.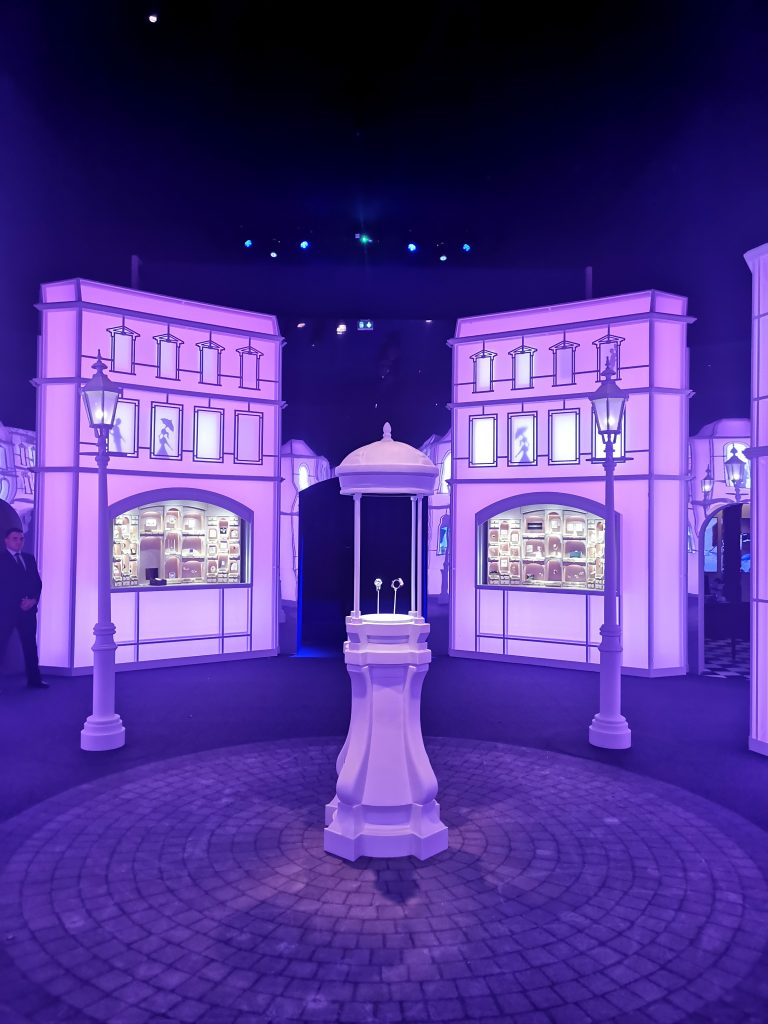 Besides the Lady Arpels Pont des Amoureux watches, the maison's high-jewellery watches were exceptionally breathtaking. Historically, it was considered rude for ladies to look at their watches when they were attending high-society events or gala dinners – and this notion forms the basis for all of Van Cleef & Arpels' high-jewellery watches, which are covered with dazzling jewels and diamonds, and often with a very small watch face that's camouflaged or hidden within the full diamond-set bracelets.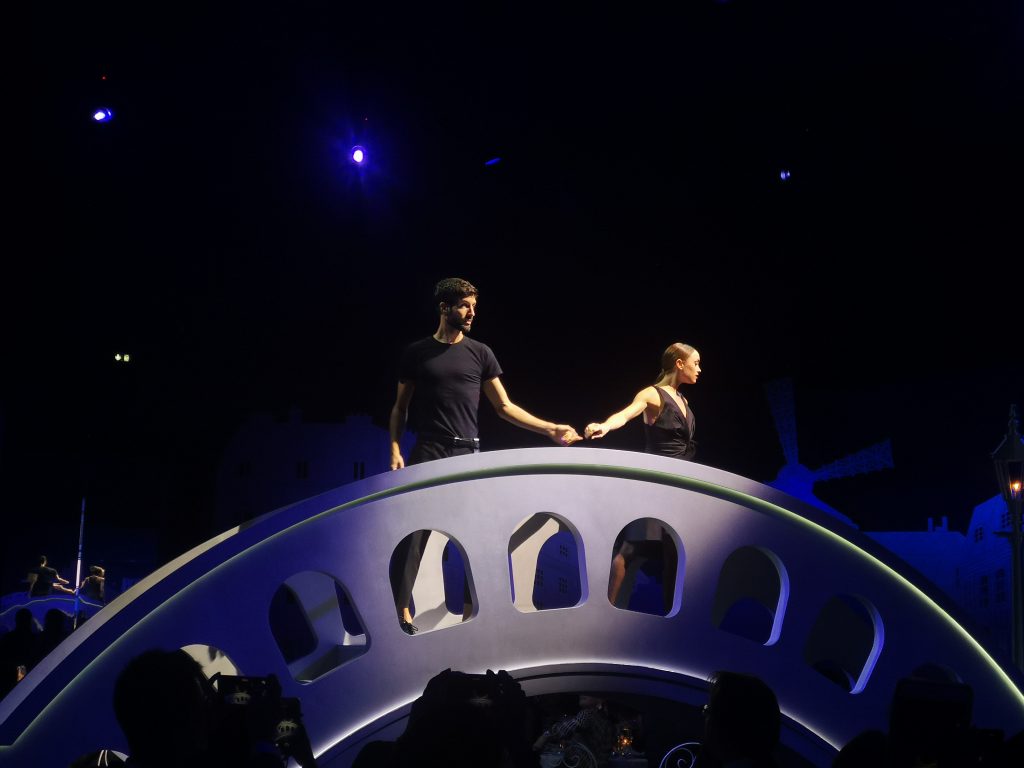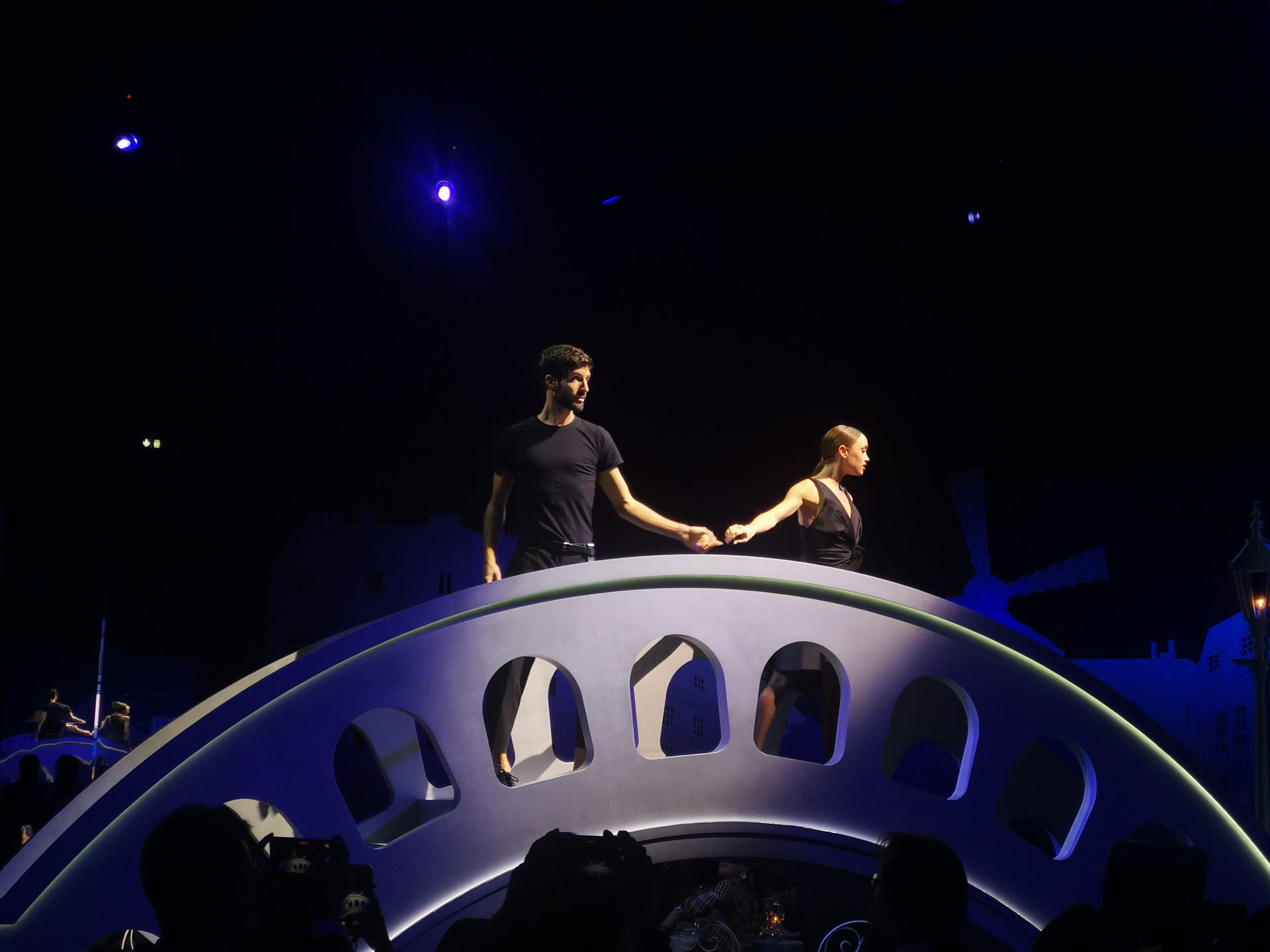 After the cocktail reception, the room opened up into another giant venue, where global press feasted on cuisine prepared by famed chef Éric Fréchon of three-Michelin-starred Épicure at the Hôtel Le Bristol. Needless to say, the food for the evening was absolutely divine. Each course was accompanied by a special dance performance showcasing different couples engaging themselves to theme of the Lady Arpels Pont des Amoureux, where the lovers meet on the bridge. Unfortunately, by the end of the night, I still hadn't found someone to kiss on the bridge. I guess that's why the French came up with the expression "c'est la vie"…