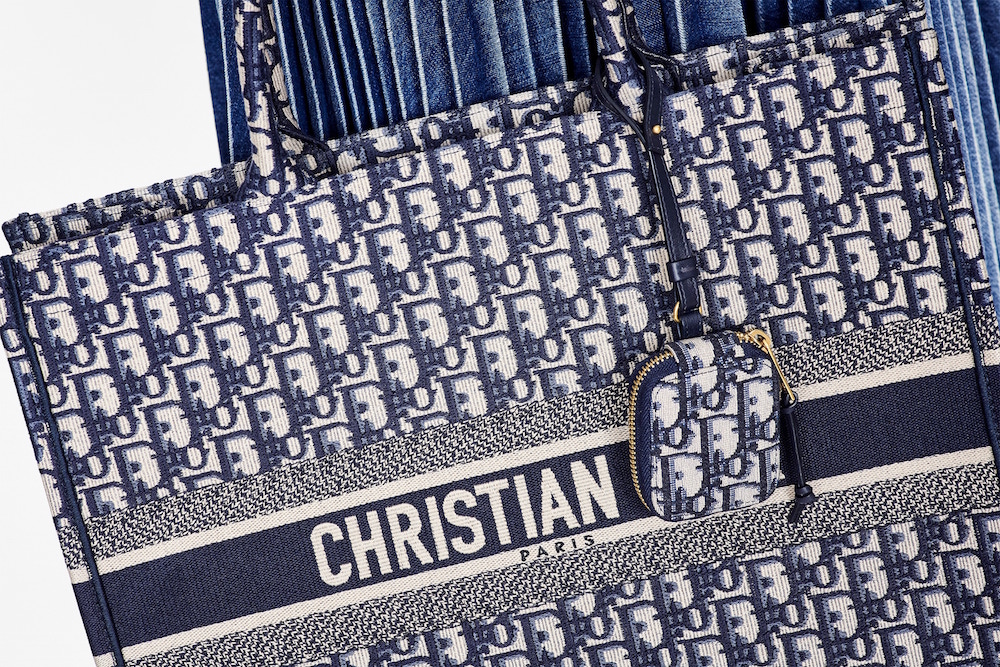 Despite the fact that Apple just launched the new Airpods Pro, we're still seeing a lot of new Airpods cases from luxury brands such as Saint Laurent, Bottega Veneta and more. Some of the creative designs can also serve as glamorous daily accessories and even become parts of a bag.
From classic ones to more extravagant pieces, these are our favourite Airpods cases for 2020.
Dior
Men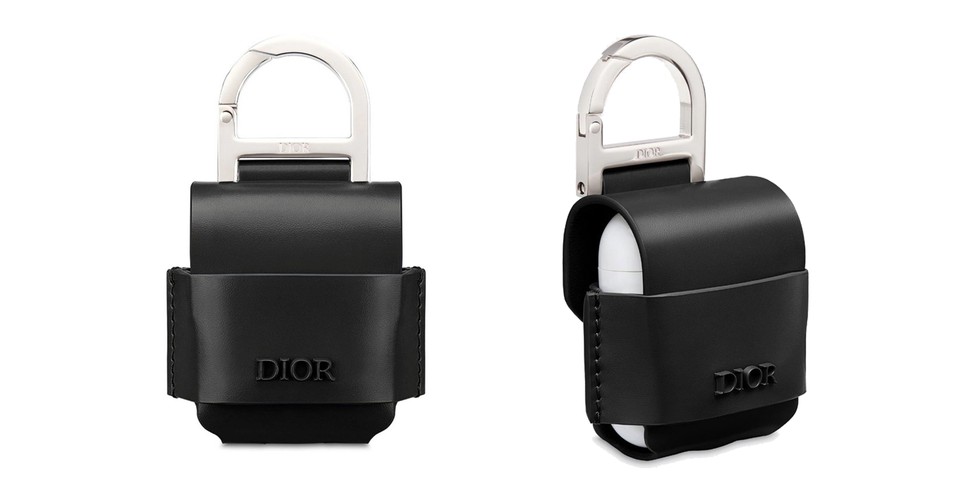 Artistic Director of Dior Men Kim Jones unveiled the house's very first Airpods case in black calfskin (HKD $2,900) on the AW19 runway. With the signature sliver clasp, you can attach it on your jeans as an everyday accessory.
Purchase it now in all Dior boutiques.
Women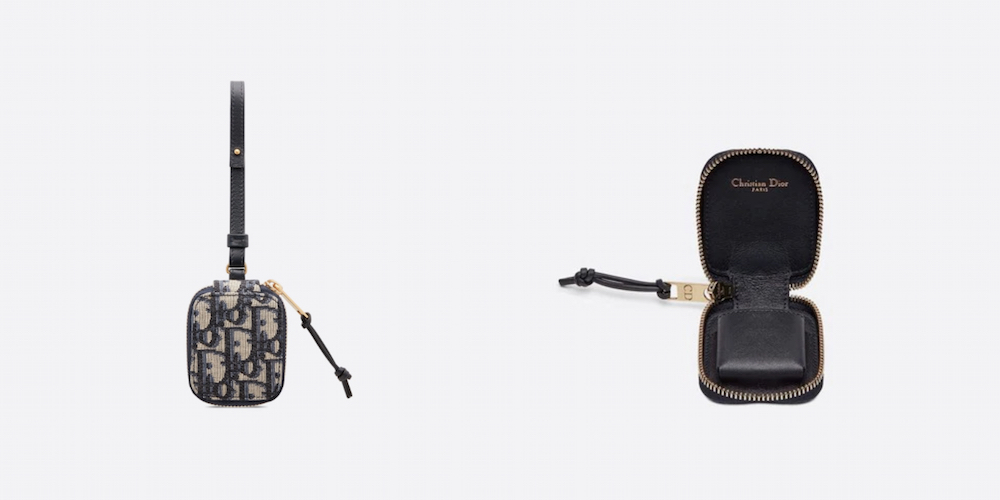 The fact that the new Dior's Diormania edition cushion is sold out everywhere in Hong Kong proves how the world is obsessed with the signature oblique pattern. Luckily, you can still grab the Airpods case. With a zipper, there's no need to worry about protection. Match it (HKD $2,800) with any oblique Dior bags for the full look.
Purchase it now in all Dior boutiques.
Saint Laurent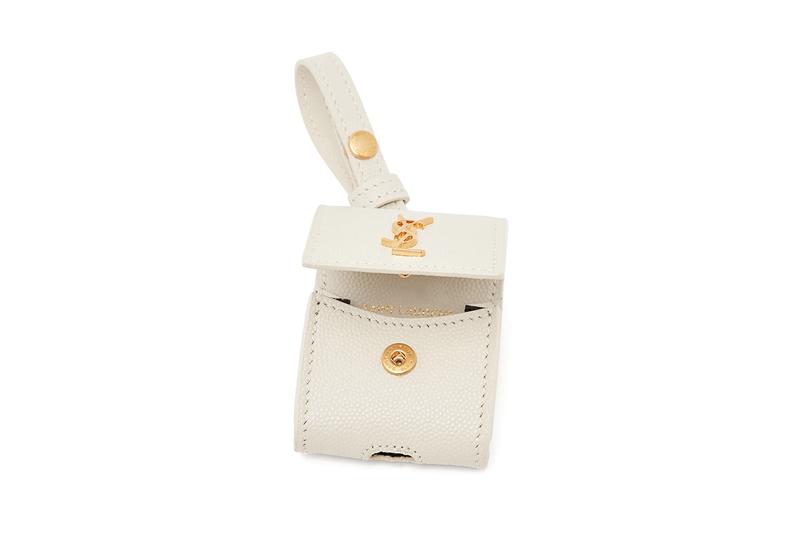 If you're looking for an elegant and neutral case, this would be it. Saint Laurent joined the luxury brands battle by releasing its own grained leather Airpods case in white (HKD $2,050) this month. Featuring the gold-tone signature logo on the cover, it's the perfect match if you hang it on your YSL bag or any other luxury handbag.
Available now on MatchesFashion.com.
Miu Miu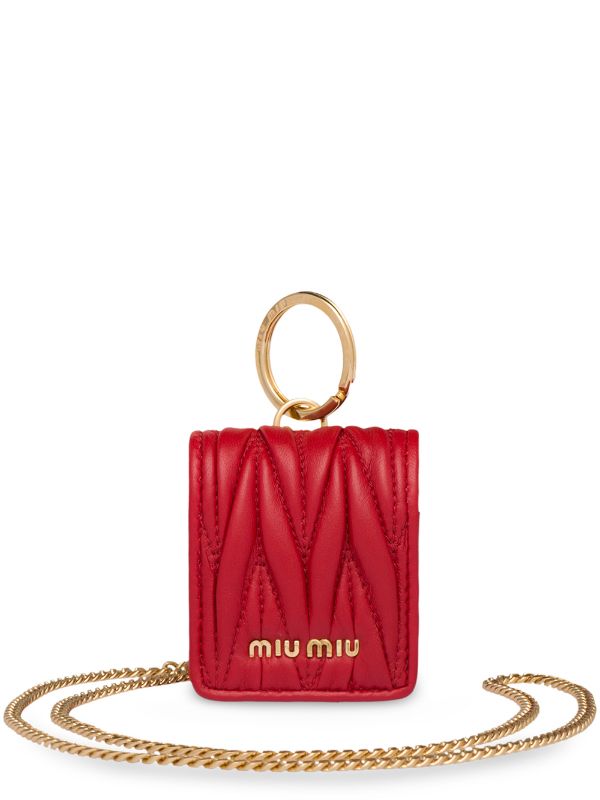 I guess we can all tell that this is a Miu Miu Airpods case from the very first look (HKD $2,700). Using the unique and now-iconic pattern from the handbags, the case is perfect to complete any look with a touch of edgy elegance and gold details.
Prada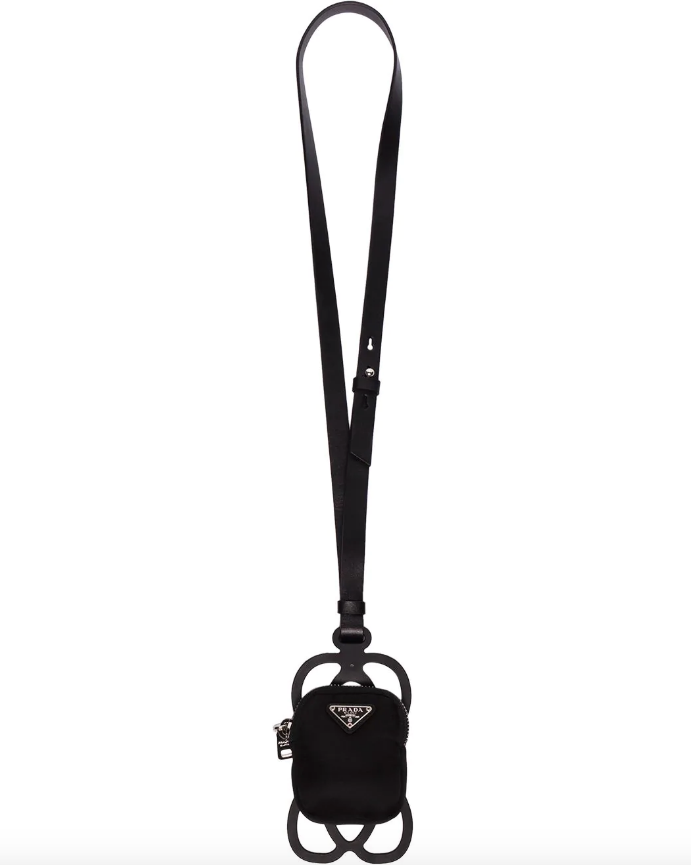 This is doubtlessly one of the coolest cases out there. Prada's Airpods case (HKD $3,200) is a more complete street style accessory that can also hold your iPhone. For those of you who're going for head-to-toe Prada – or want something unique – this is definitely a must-have.
Available now at FarFetch.
Bvlgari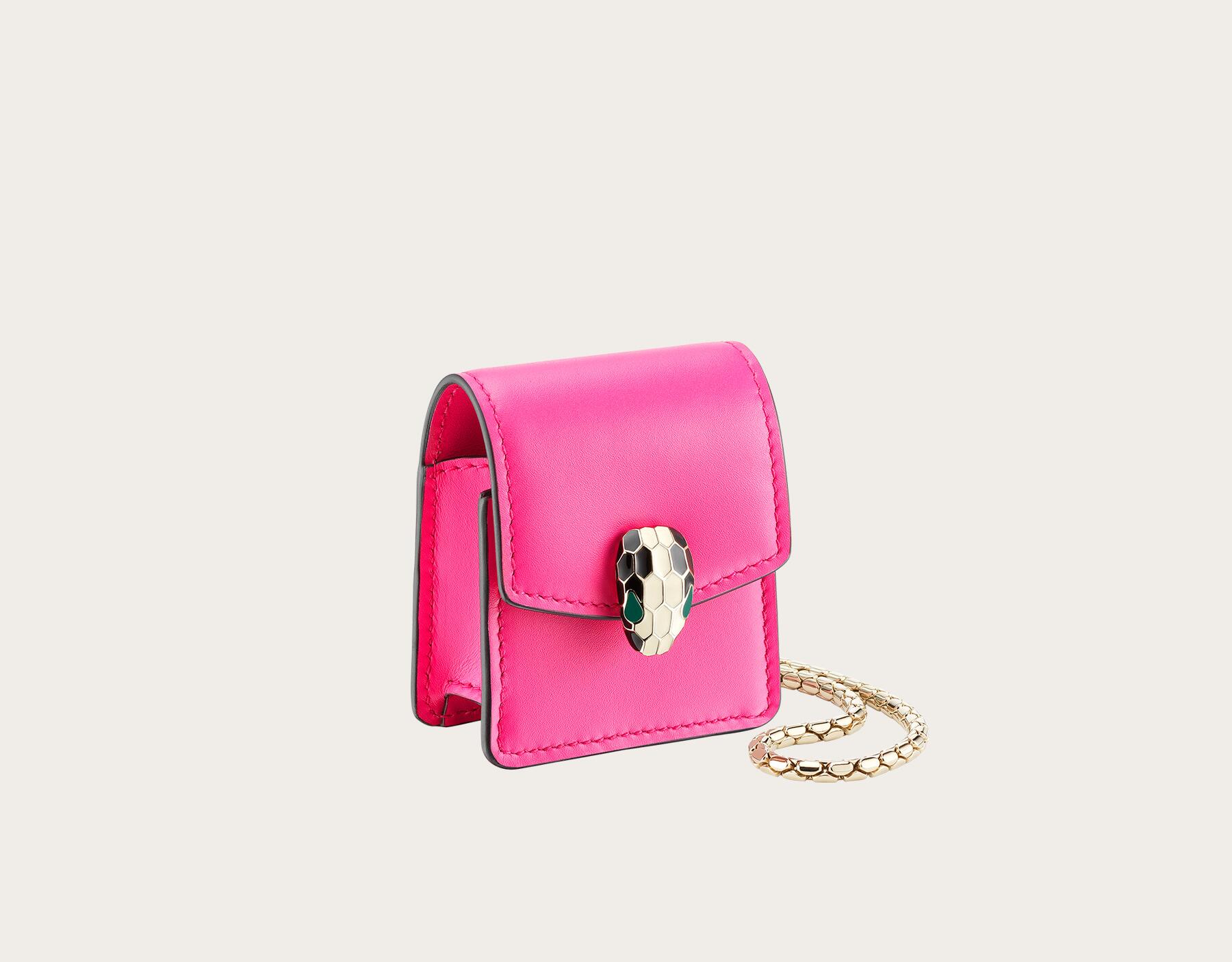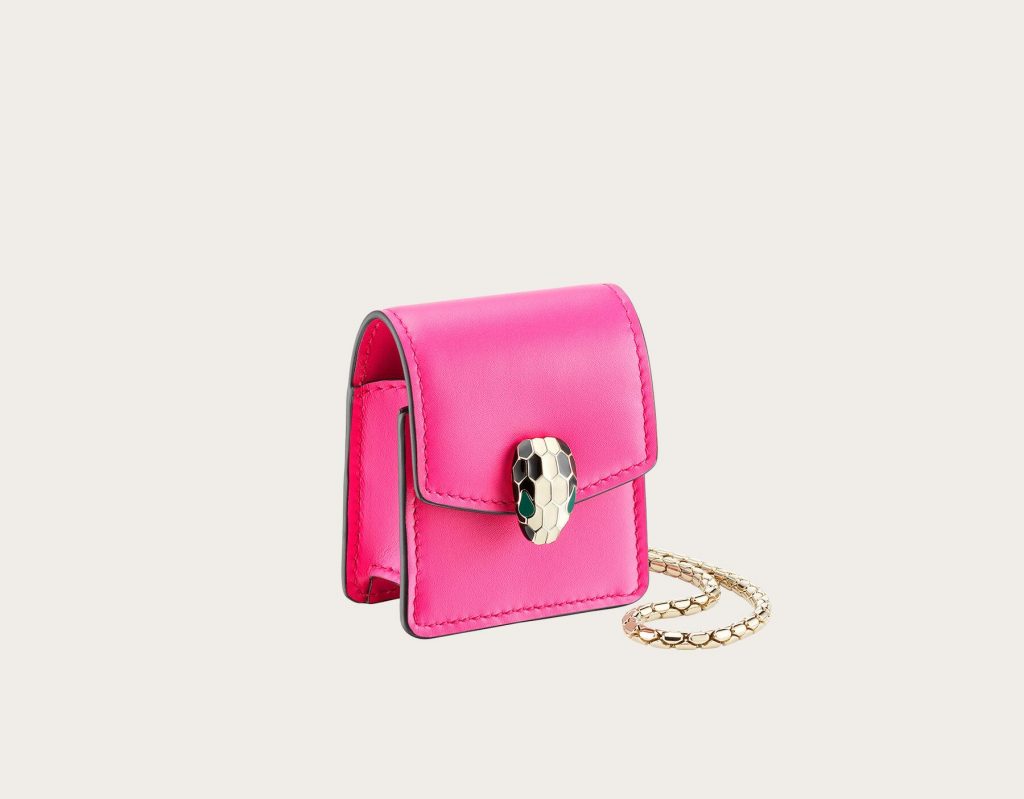 Some of you might be looking for something more than a case. That pretty much explains why Bvlgari's Serpenti Forever Airpods case (HKD $5,300) is just what you need. Featuring the "Serpenti" head in black and white enamel with green enamel eyes, it's another signature piece of the brand that can be used as a mini bag.
Bottega Veneta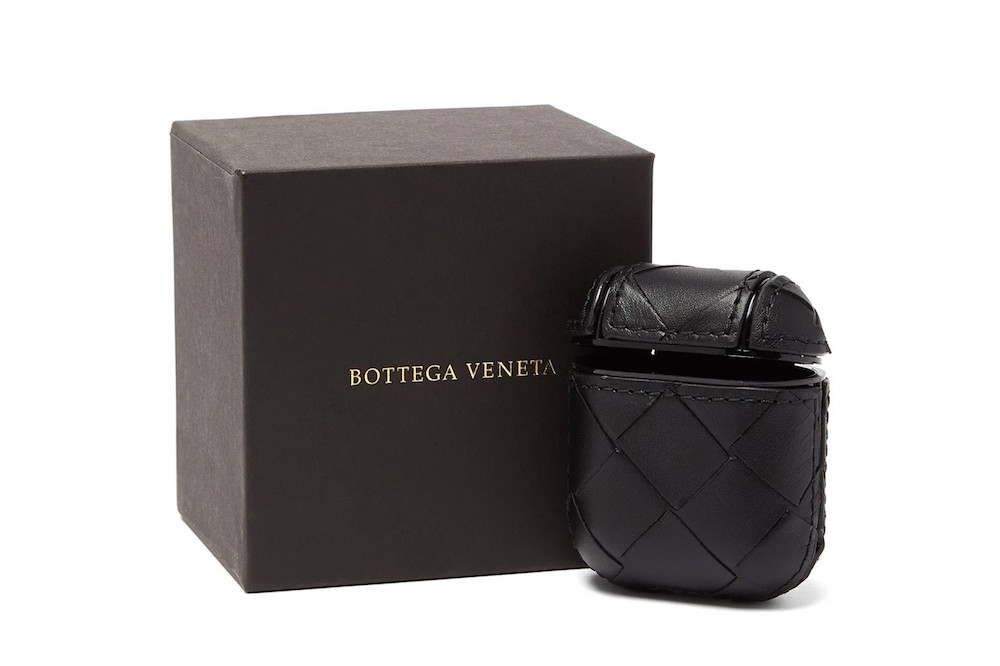 For those of you who are big fans of Bottega Veneta's signature Intrecciato leather, here you go. What's worth a mention is that the shell perfectly fits the charging cable, which means you don't need to take off the case (HKD $3,700) every time you charge the pods.
Available now in MatchesFashion.com.
Gucci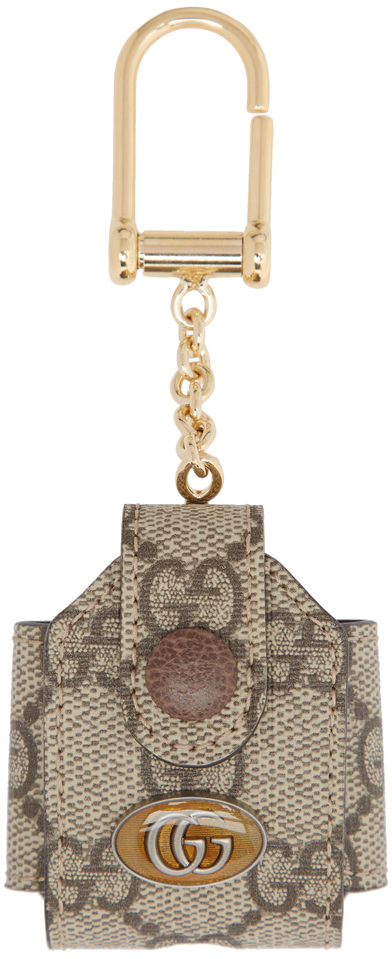 You might be surprised to see Gucci's Beige GG Ophidia AirPods Case Keychain (HKD $1,650) as one of the most affordable options on the list, but here we go – you are welcome! With its signature GG pattern, it's definitely another classic one to buy.
Available now at SSENSE.
You may also like…
Fendi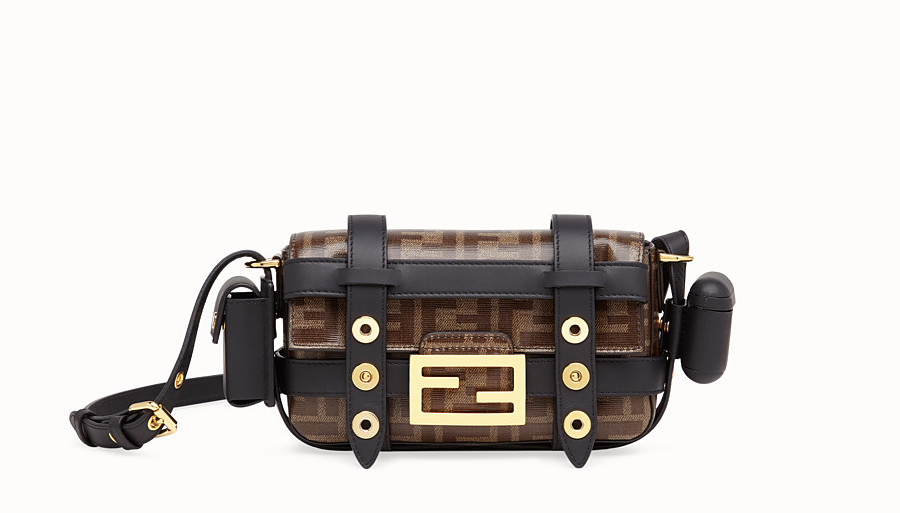 Fendi went an extra mile and decided to combine the Airpods case into the iconic FF baguette bag (HKD $26,200) instead. Thanks to an individual pocket, you can easily find your Airpods when you're in a rush. Also, the bag looks even more stylish with these add ons. Who's ready to stand out in the street style crowd?
Check it out now at all Fendi boutiques.