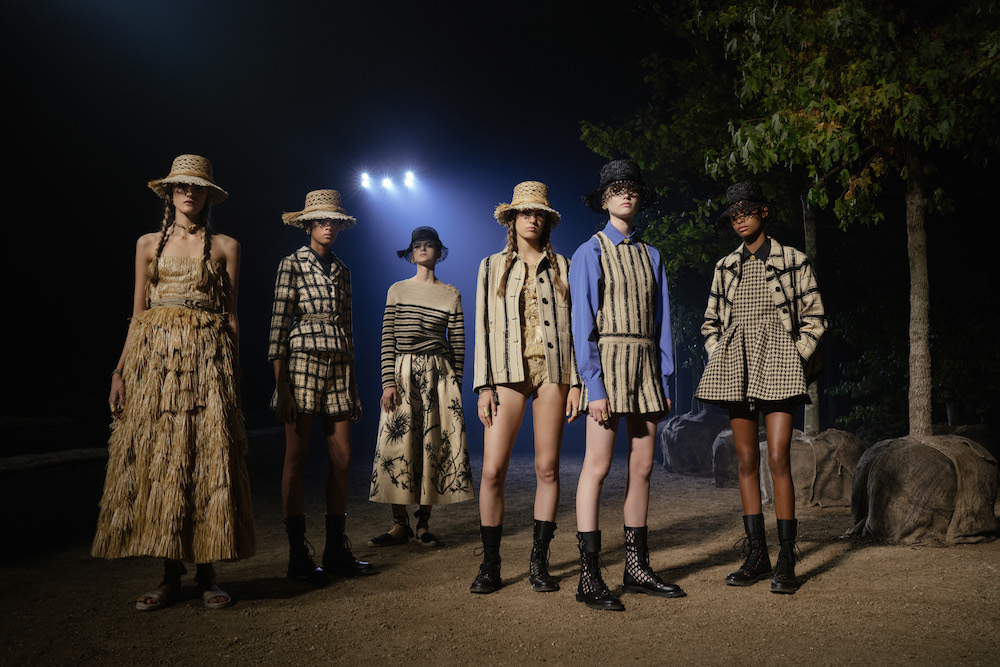 This year, the Dior spring/summer 2020 show was much more meaningful to all of us, especially in regards to our future. Creative Director Maria Grazia Chiuri, in fact, came up with the idea of #PlantingForTheFuture by drawing inspiration from archival photographs of Catherine Dior (Christian Dior's sisters), an avid gardener who used to take care of the Dior family's garden.
Sourced by Paris-based environmental design collective Atelier Coloco, the "inclusive garden" at the Paris-Longchamp hippodrome featured 164 trees that will be replanted around Paris. All the designs are completely recyclable and plastic-free. It pretty much shows us what's like when fashion meets nature and "It appeared essential to me that this legacy be addressed with a new perspective," Chiuri said about the inspiration behind the collection. The show does not only acknowledged the importance of protecting the planet, but also raised an important question: as we see more and more brands such as Burberry and Stella McCartney working on sustainability, is there anything that we ourselves can do in our daily life to contribute to the future?
And with the UN Climate Action Summit 2019 taking in place in New York and making global headlines for the involvement of young activists, this concept couldn't be more relevant.
"Flowers and plants don't just serve an ornamental purpose, they are our environment. We have a commitment to care for them, today more than ever."

Maria Grazia Chiuri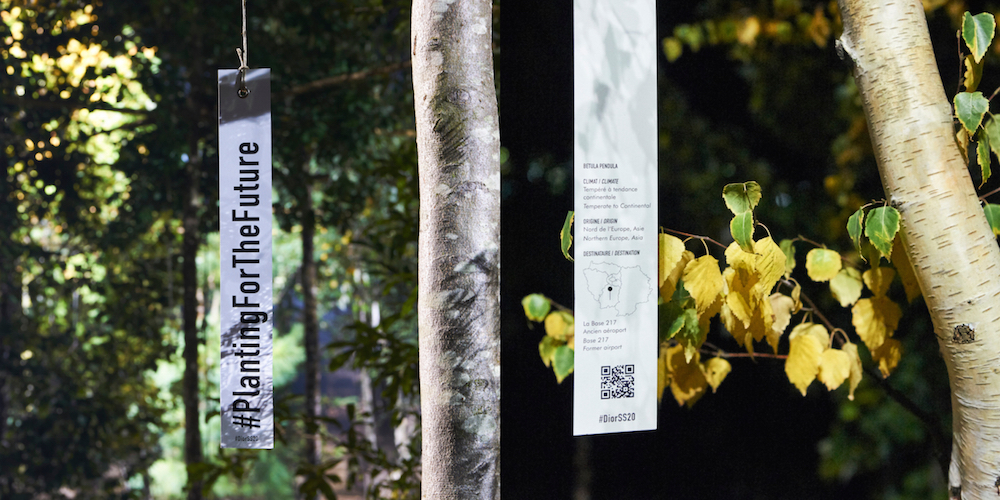 From Dior's spring-summer 2020 ready-to-wear collection, we can tell that the very popular AW19 bucket hats are going to stay for another season, but are gonna be slightly different in terms of texture, with straw gaining momentum. Other than the hats, the floral embroidered dresses and gardening-style boots are everywhere – and we love them!
In order to celebrate such a good cause, Dior invited front-row celebrities such as Jennifer Lawrence, Julianne Moore, Natalie Dyer, Monica Bellucci, Suzy Bae, Hanna Chan, Elva Ni, Alyssa Chia, Angelababy, Karlie Kloss, Chiara Ferragni, Natalia Vodianova, Olivia Palermo and many more to attend the show.
PARIS, FRANCE – SEPTEMBER 24: Chiara Ferragni attends the Christian Dior Womenswear Spring/Summer 2020 show as part of Paris Fashion Week on September 24, 2019 in Paris, France. (Photo by Pascal Le Segretain/Getty Images)

PARIS, FRANCE – SEPTEMBER 24: Angelababy attends the Christian Dior Womenswear Spring/Summer 2020 show as part of Paris Fashion Week on September 24, 2019 in Paris, France. (Photo by Pascal Le Segretain/Getty Images)

PARIS, FRANCE – SEPTEMBER 24: Olivia Palermo attends the Christian Dior Womenswear Spring/Summer 2020 show as part of Paris Fashion Week on September 24, 2019 in Paris, France. (Photo by Pascal Le Segretain/Getty Images)

PARIS, FRANCE – SEPTEMBER 24: Aimee Song attends the Christian Dior Womenswear Spring/Summer 2020 show as part of Paris Fashion Week on September 24, 2019 in Paris, France. (Photo by Pascal Le Segretain/Getty Images)

PARIS, FRANCE – SEPTEMBER 24: Natalia Vodianova attends the Christian Dior Womenswear Spring/Summer 2020 show as part of Paris Fashion Week on September 24, 2019 in Paris, France. (Photo by Pascal Le Segretain/Getty Images)

PARIS, FRANCE – SEPTEMBER 24: Hannah Chan attends the Christian Dior Womenswear Spring/Summer 2020 show as part of Paris Fashion Week on September 24, 2019 in Paris, France. (Photo by Pascal Le Segretain/Getty Images)
For more details, visit Dior