Uncategorized
Spring Couture 2022: New runway looks from Chanel to Valentino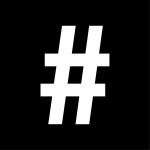 By: #legend
May 23, 2022
A new season has arrived and so it is time to elevate our fashion looks this Spring. See our list of standout couture designs from the minds of Chanel to Valentino
Alexandre Vauthier
Alexandre Vauthier wanted to design the kind of collection clients could go dancing in, so naturally, he was inspired by the 1980s. Think shimmering sequins, floaty feather trims and beaded embellishments that make you dream of the Christmas party season. Standout looks included a black beaded dress that looked as though it had been dipped in crimson, mini dresses with embellished scorpions and luxe grey velvet dinner jackets. Turn the music up!
Antonio Grimaldi
This was a collection that will inspire clients to book the next flight to New York. Why? Because there was something inherently Manhattan about the designs, from monochrome dresses to sleek column gowns in hot pink and an array of buttery coloured slips and off-the-shoulder tops. The most memorable piece – a pale beige embellished mini dress with a sweeping train – looked designed to be worn at a party by Carrie Bradshaw herself.
Area
Think couture and you tend to think of refined pieces and hushed, moneyed environments. Area's Beckett Fogg and Piotrek Panszczyk shook off this stereotype with a bold, dramatic show inspired by Las Vegas showgirls, the Art Deco glamour of Zizi Jeanmaire and the exuberant costumes of Brazil's Carnival. Metal headpieces, tops and jewellery were designed by German artists, trousers were covered in sequins, models wore helmets and horns, and every look was more extravagant than the last.
Ashi Studio
Elegant and refined, these were couture looks every woman would want to wear. Focusing on single colours in either scarlet, white, grey or black – one beautiful bubblegum pink trouser suit aside – it was a collection that used clever cutting to stand apart from the rest. Signature silhouettes included short puff sleeves, high collars and plenty of capes, bustles and trims that seemed designed with a red carpet in mind.
Also see: #legendeats: 7 new menus to try out around town
Azzaro
It is no surprise that Olivier Theyskens – whose impressive career has been built upon his reputation for designing wearable, flattering clothes – opted for a sleek, unisex collection that focused on suiting in space-age metallic fabrics designed to catch the eye. Not that there weren't a few standout gowns made in sequins with the sort of sleek silhouettes that recalled the shapes of Y2K.
Chanel
The clothes need to stand out in a show where Charlotte Casiraghi – the granddaughter of Grace Kelly and niece of Prince Albert of Monaco – opens the event by trotting around on horseback. Virginie Viard achieved this with aplomb by nodding to Chanel designs over the decades – think elegant drop-waist dresses from the '30s, two-tone Mary Janes from the early '80s and even the bare midriffs of Y2K. A highlight came from partnering with Lesage to create a dress entirely covered in graphic flowers embroidered from black, white and coral beads.
Christian Dior
It doesn't get much more Parisian than this collection, which was shown at the Musee Rodin and filled with beautifully cut double-breasted coats, chic black capes, and cream and grey suiting. Where other brands are embracing NFTs and the metaverse, creative director Maria Grazia Chiuri is doubling down on the hand-crafted elegance couture is known for, showing her designs alongside tapestries that took 380 artisans 280,000 hours to embroider.
Elie Saab
From the cold streets of midwinter Paris, editors and buyers were transported into a Mediterranean summer – or more specifically, a Lebanese one – when Elie Saab used hot pinks and deep purples to convey the beauty of organza bougainvillaea, the ultimate signifier of summer sunshine and a flower that blooms in his hometown of Beirut each June. A deep pink dress covered in tulle petals fluttering off the model's shoulders was a standout look
Also see: Exciting new beauty products this season from Dior to Gucci
Fendi
Despite the icy temperatures outside, the Palais Brongniart dazzled with fiery Roman design at the Fendi show. On the catwalk, Kim Jones eschewed the draped aesthetic of other designers for embroidered capes, and corseted mini dresses with beaded designs that even snaked up the legs of the models. The standout looks though, were the intricately woven gowns that mixed '20s shapes with a hint of the Roman toga, thereby bringing together the city's past, present and future.
Giambattista Valli
When shows go entirely digital, touchable fabrics and bold silhouettes tend to work better as they fill up a screen and excite an at-home audience. Giambattista Valli accomplished this with aplomb with his taffeta- and organza-filled collection that was a treat for the eyes and which mixed PVC-trimmed bouclé jackets with denim skirts and outrageous mille-feuille gowns.
Jean Paul Gaultier
One of the most memorable outfits of couture week had to be the black Jean Paul Gaultier corset gown with fabric boiling over the shoulders into a frothy ruched confection that is bold, brave and very beautiful. This collection epitomised fashion's joyful side and was joined by other equally dramatic outfits: notably, a white column dress with scarlet embellishments, a hot pink design with heavily folded sleeves and a couture denim skirt with a signature Gaultier corset.
Rahul Mishra
Texture is clearly everything to the Indian designer who created a beautiful floral collection that recalled walking in a spring woodland. From short, brightly coloured dresses that mimicked Dutch tulips to extraordinary orange confections that looked like marigolds blowing in the wind, this was one of the boldest – and one of the loveliest – fashion week collections.
Also see: Fashion shoot: Modern Madonna
Ronald Van Der Kemp
Perhaps the most structured of all the collections, the dresses and trouser suits in Dutch couturier Ronald van der Kemp's arsenal had an artistic quality, but were also so photogenic they seemed destined for the red carpet. Although look closer and many of them were actually optical illusions, designed to look different from each angle thanks to the unique silhouettes and distinct fabrics used to make them.
Schiaparelli
There was a grandeur to Schiaparelli's collection, which was filled with otherworldly pieces that could have been created with a very fashionable haunted forest in mind or a banquet for the Greek gods: monochrome cloaked dresses in thick fabric that was spun with multicoloured thread, winged-arm dresses in ruched and shirred chiffon, and plenty of capes and loose dresses that captured the light when they moved, as if by magic.
Valentino
Aiming to promote diversity across the board, this collection was shown on models of all sizes, ages and ethnicities – the former two being a rare sight on the couture catwalks. As for the fabrics and the designs, constructed as joyful as possible, they included structured taffeta gowns with Disney-style bows in bright colours, suits made of intricate embroidery, feathered hot pink gowns and mini dresses designed to titillate. Modern, relevant and very sexy – this collection was a triumph.
Viktor & Rolf
The Dutch duo clearly believes Victoriana is going to be the look for spring/summer and silhouettes are largely focused on a long-skirted, long-sleeved aesthetic with an extraordinary high-necked design based on Dracula. There was an accomplished fairy-tale feel to the collection, with elements from the Viktor & Rolf archive – bits of jewellery mostly – as well as the dresses made in sumptuous soft lace and swirly grosgrain fabrics.
In this Story: Uncategorized