News of new menu drops always gets us excited. Here we list seven standout new offerings prepared by some of Hong Kong's finest eating establishments, from The Upper House's Salisterra to Zuma
Salisterra
With the skilled touch of new executive chef, Cary Docherty, Salisterra presents a colourful culinary canvas of Mediterranean deliciousness. Diners can start with a wide selection of seafood – from freshly shucked oysters to its Plateau de Fruits de Mer. The stunning fish stew, bouillabaisse, and tempting 1kg Grilled Ribeye with Roasted Bone Marrow are part of the main event. Thoughtful options for vegetarians are always on hand, including Marinated Heirloom Japanese Fruit Tomatoes and Carnaroli Saffron Risotto.
The sweet touch of desserts always takes the meal to a delightful end. The French classics of Rum Baba and a brilliant Tarte au Citron remind us why they're such classics, while Panna Cotta and moist and gluten-free Torta Tenerina wave the flag for Italy.
Where: Level 49 The Upper House Pacific Place 88, Queensway, Admiralty
Koi
A new contemporary Japanese fusion restaurant, Koi, has now joined the range of restaurant options in Tseung Kwan O. Inspired by his global travels, chef Mihara uses the finest ingredients to create dishes with his own twist. The tasteful journey ranges from classic yakitori, grilled unagi and rolls to fresh salads, hearty soups, and sandwiches.
Signature dishes include Spicy Tuna on Crispy Saffron Rice Cracker and Miyazaki A5 Wagyu Beef & Uni Roll. Don't miss the taste of Marinated Akami Tuna Angel Hair Pasta with Ikura served with yam sauce on the side either.
Where: 18 Tong Chun Street, Tseung Kwan O
Also see: World's first rare whisky NFT in Bonham's auction
Maka Hiki
Summer has arrived in Hong Kong, and Maka Hiki brings diners on a tropical food journey with its summer bites. Maka Hiki brings island vibes to the city this summer with its selection of flavourful a la carte dishes inspired by the tropics of the Caribbean, Polynesia, Indian Ocean, and Southeast Asia. Fresh and tangy bites such as the Mauritian Tamarind, Mango and Pineapple Salad and the Hawaiian Poke Tuna give guests a taste of tropical bliss.
If diners want to explore bold flavours, the Grilled Mahi Mahi coconut curry and the spicy Seychelles King Prawns are ready too. The caramelised Half Lombok Baby Chicken is a 'must-try' for your summer brunch. Tiki-inspired cocktails are always on the ready to pair with your meals.
Where: 2/F, The Corner House, Little Tai Hang, 98 Tung Lo Wan Rd, Tai Hang
Shake Shack
If you're a burger-lover – or a fan of Shake Shack – here's some good news! Shake Shack opened its doors to a seventh location at the Citygate Outlets in Tung Chung at the beginning of this month. To mark its grand opening, Shake Shack has collaborated with talented local artist Bo Law to create a "Shackventure" mural, allowing diners to grab a bite in a colourful setting.
For those with a sweet tooth, the new Shack will also offer an exclusive new item in their "concrete" list: the Tung Chung Pop Trail. This new dessert features vanilla frozen custard blended with salted caramel sauce, peanut butter and Shan Shau Jok peanut brittle topped with caramel popcorn. Pair this Pop Trail with your main meal to make it sweeter!
Where: Citygate Outlets, Tat Tung Rd, Lantau Island
Also see: 5 things to know about IU, Korea's "Nation's Little Sister"
Fortnum & Mason's
Huge celebrations are in order at British fine food brand, Fortnum & Mason, as it commemorates its 315th anniversary and the Queen's Platinum Jubilee. Besides impressive in-store activations that include an intricate paper sculpture of the crown motif that showcases a two-year-in-the-making design, they also offer features with details related to Her Majesty's passion and pursuits, such as corgis, swans, and mementoes of the Queen's marriage to Prince Phillip. All combined, the reputed British brand has also rolled out a limited-edition afternoon tea menu.
Offered at 181 Fortnum & Mason, the specially-curated afternoon tea set The Classic Top Plate provides a range of delicacies from swan-shaped puff patisserie and dependable scones to savoury sandwiches, as well glorious cocktails specially crafted just for the occasion.
Where: Shop 022, G/F, K11 Atelier, Victoria Dockside, 18 Salisbury Road, Tsim Sha Tsui, Kowloon
The Optimist
Pirata Group's The Optimist is no stranger to foodies with its Northern Spanish gourmet dishes. But, starting on 23 May, the Barcelona-chic restaurant is introducing a refreshed, refined and elevated dining experience created by newly appointed executive chef Victor Caballé.
Menu highlights include Patatas Bravas, a simple potato tapas served with brava sauce and aioli; Stingray, flavoured with chilli, garlic, house-made romesco sauce and fermented beans for an Asian twist; and the Signature Churro Bao, Chinese steamed buns with chocolate-filled churros, salted caramel sauce and vanilla ice-cream, this brand new a la carte menu is bound to take guests on a journey full of surprises.
Where: 239 Hennessy Rd, Wan Chai
Also see: 5 Netflix shows to binge on this season
Censu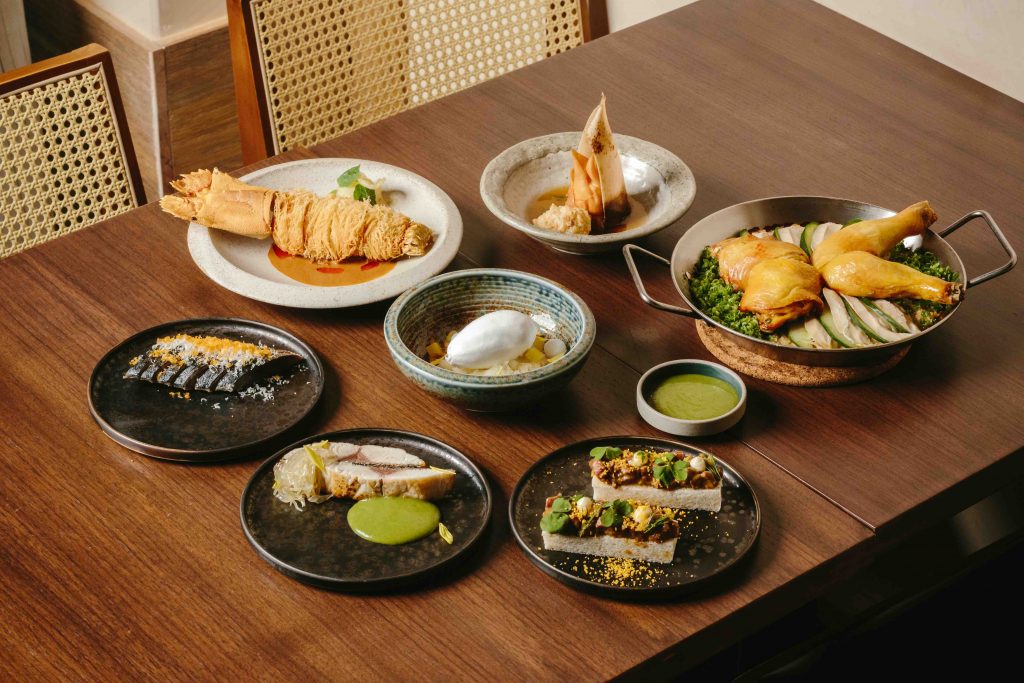 Now that diners are open after 6 pm again, refined modern Japanese bistro Censu is back with seasonal specials in chef Sato's beloved East-meets-West style. With dishes such as Mackerel sashimi lightly torched and pickled with yuzu vinegar, Beef Tartare accompanied by toasted Hokkaido milk bread and Bamboo Tempura, a smooth Ika mousse that sits between layers of bamboo, whilst paying tribute to Japanese culinary traditions, guests are for sure in for a treat this spring.
Where: 28-30 Gough St, Mid-Levels
Bonus: Vibes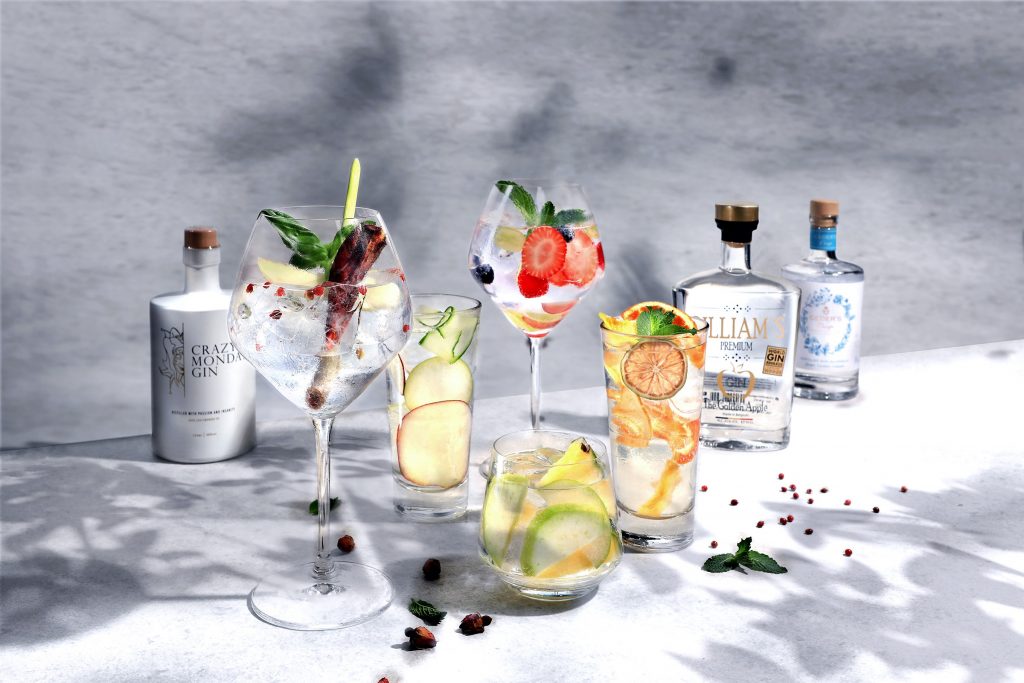 With the loosening up of the restrictions and allowing for dining until midnight (and drinking until 2 am), the open-air lounge bar, Vibes, is now back to full-time operations and is open daily from 5 pm – 12 pm. Cocktails have a way of setting the mood before or at the dinner table. Drop by Vibes to enjoy their signature tiki cocktails daily and weekly Thursday G&T revival on Thursdays.
Where: The Mira Hong Kong
Also see: Three top chefs celebrate Mother's Day with mum's cooking