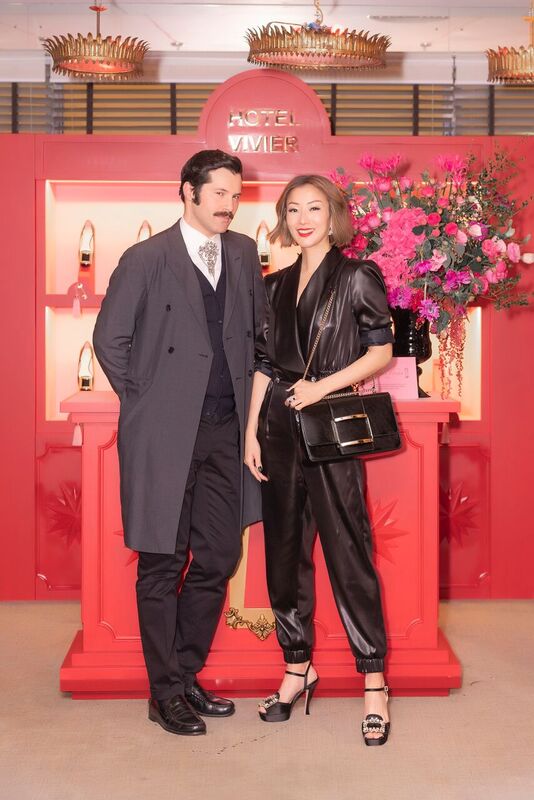 This week, Parisian luxury accessories brand Roger Vivier brought Hong Kong to Hotel Vivier, the realm of cinematic fantasy, in celebration of its Spring/Summer 2019 collection at China Tang Landmark. The dazzling list of celebrities that were in attendance to support the launch included Sammi Cheng, Isabella Leong, Kathy Chow, Laurinda Ho, Hilary Tsui, Wyman Wong, Elva Ni, and many more.
As the creative mastermind behind the concept of Hotel Vivier, the brand's Creative Director Gherardo Felloni revealed what the hotel is to him: "a place like no other, where women reveal all the richness, complexity, beauty and intensity of their personalities". In an intimate cinematic display of four rooms, guests were invited to discover the world of Roger Vivier through meeting the four characters that inspire Felloni every day. For the purpose Hong Kong's launch, certain creative local touches were adapted to the screenplay using Felloni's own unique take on Chinese culture.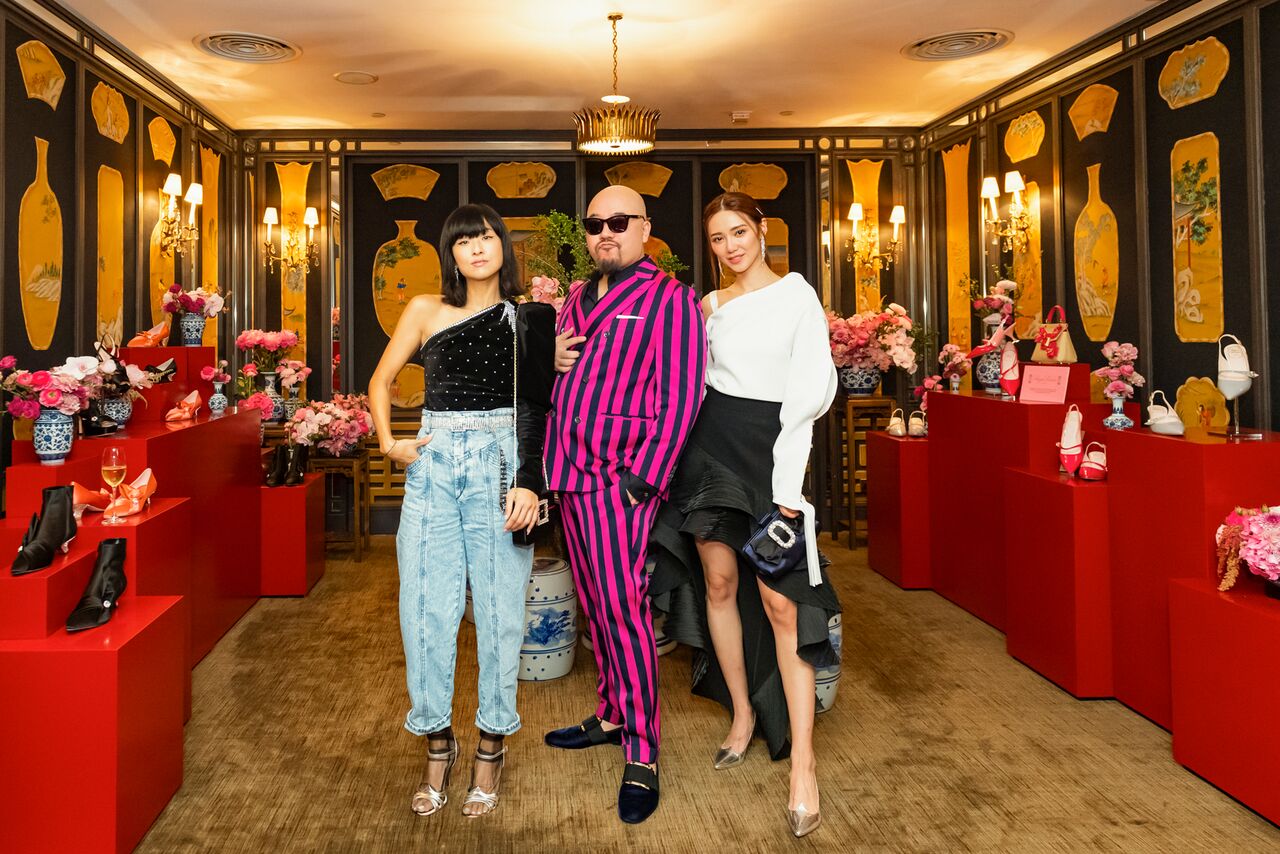 Inside Hotel Vivier Hong Kong, the four rooms portray different scenes in the storyline. The first room is the Garden Room where Felloni pictured women as flowers – feminine yet somewhat lonesome.
His vision of Chinese opera was also visualised in the second room, The Opera room, in which a female duo delivers engaging vocals. In the third room, the Calligraphy room, the highly regarded art-form of Chinese calligraphy takes centre stage. Last but not least, the Actress room was inspired by Wong Kar-wai's 2046 and In the Mood for Love.
#rogervivierss19 #hotelvivier