#obsessed: Top picks from Diptyque, Cecilie Bahnsen, Art Basel and more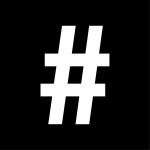 By: #legend
March 22, 2023
This month, #legend is #obsessed with the latest from Diptyque, Cecilie Bahnsen, Art Basel and Dr Barbara Sturm
Dream sequence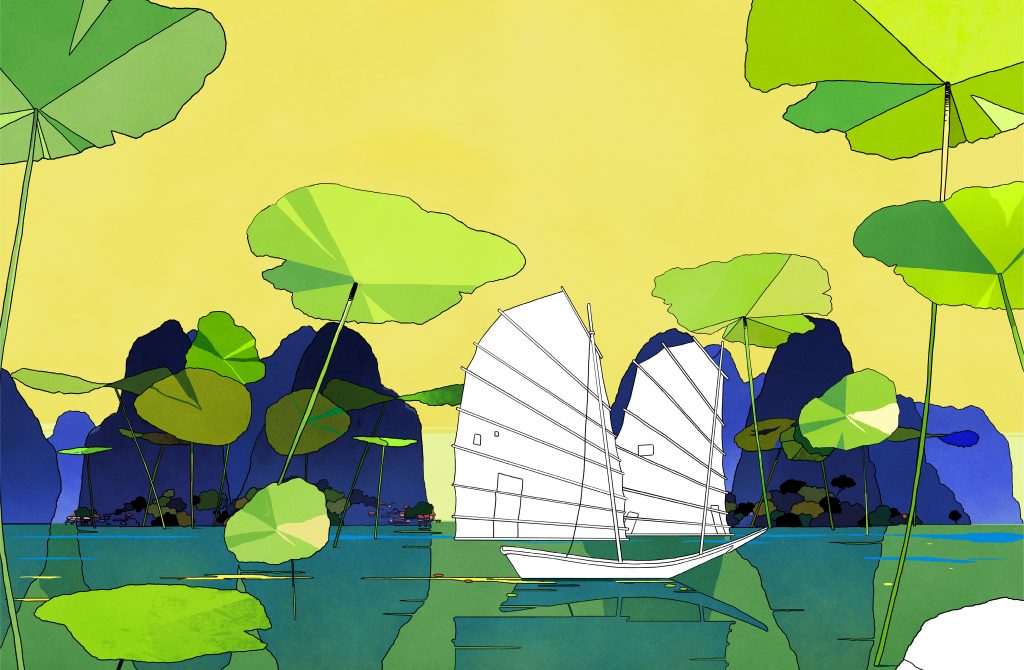 18 years after it was created based on a childhood memory of brand co-founder Yves Coueslant, Diptyque's iconic perfume Do Son is experiencing a creative rebirth and entering a new chapter in the form of an animated short film realised by the young Parisian studio Werlen Meyer, acclaimed for its work with Wes Anderson and Stromae. The film, which combines illustrations and line drawings as it depicts Coueslant dreaming up what would eventually become Do Son, also features a musical soundtrack by multiple-award- winning British songwriter, composer and performer James Blake.
The same cloth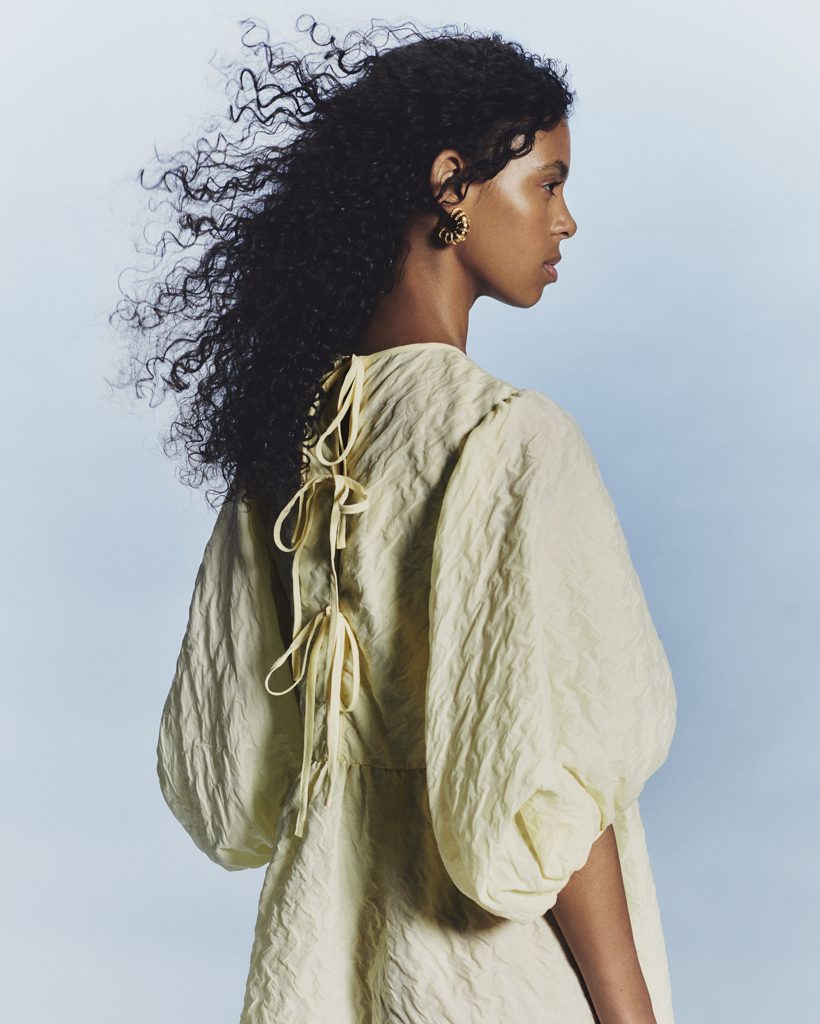 For Scandinavian designer Cecilie Bahnsen, there's still plenty of inspiration to be found in past seasons. Case in point: her upcycled capsule launched last month on The Outnet. The eight-piece collection is made with unique fabrics from her eponymous brand's previous seasons, including a floaty matelassé and light yet solid seersucker. "Silhouettes are brought back to life in the most beautiful ways, where a sense of timelessness is brought about," Bahnsen says. "The brand is continuously striving towards a minimum waste model, creating pieces that last, that live outside of trends and that are cherished in the everyday."
Close encounter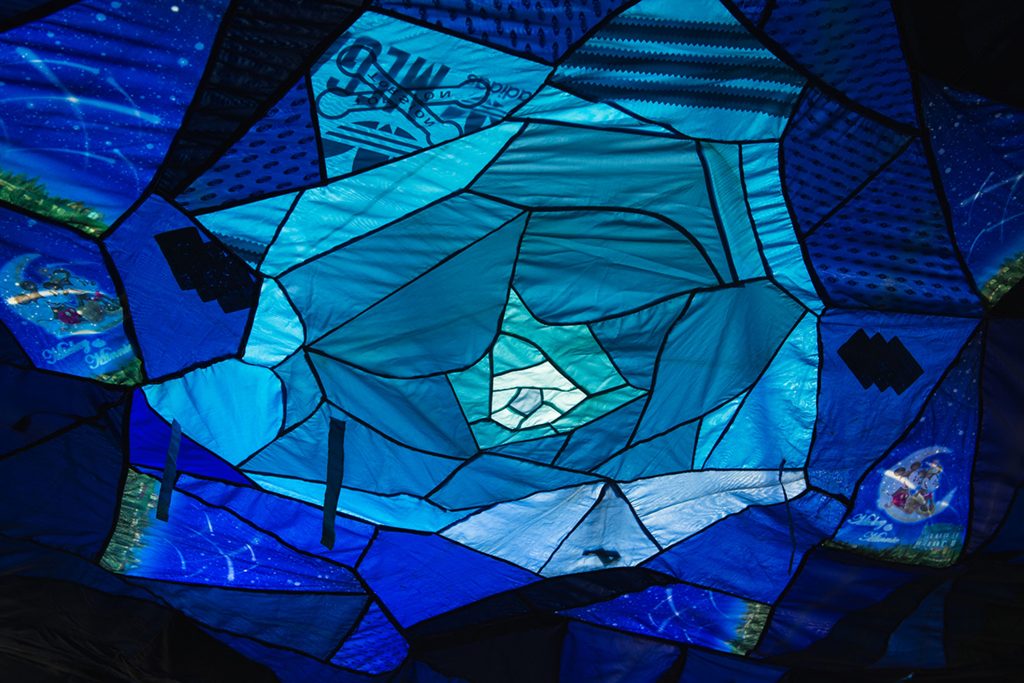 Described by the artist as "an art fair oasis", Trolley Party is a socially engaged installation being presented in Art Basel's Encounters sector. The 14-metre-wide patchwork made of recycled umbrella fabric attached to the extensions of six sculptures made of industrial trolleys transformed into chairs was conceived by Hong Kong artist Jaffa Lam and sewn together by Lam and members of the Hong Kong Women Workers' Association during participative workshops in spring 2023. The project, presented by Axel Vervoordt Gallery and Zilberman Gallery, demonstrates the issues of labour, identity and collectiveness in the city.
Character study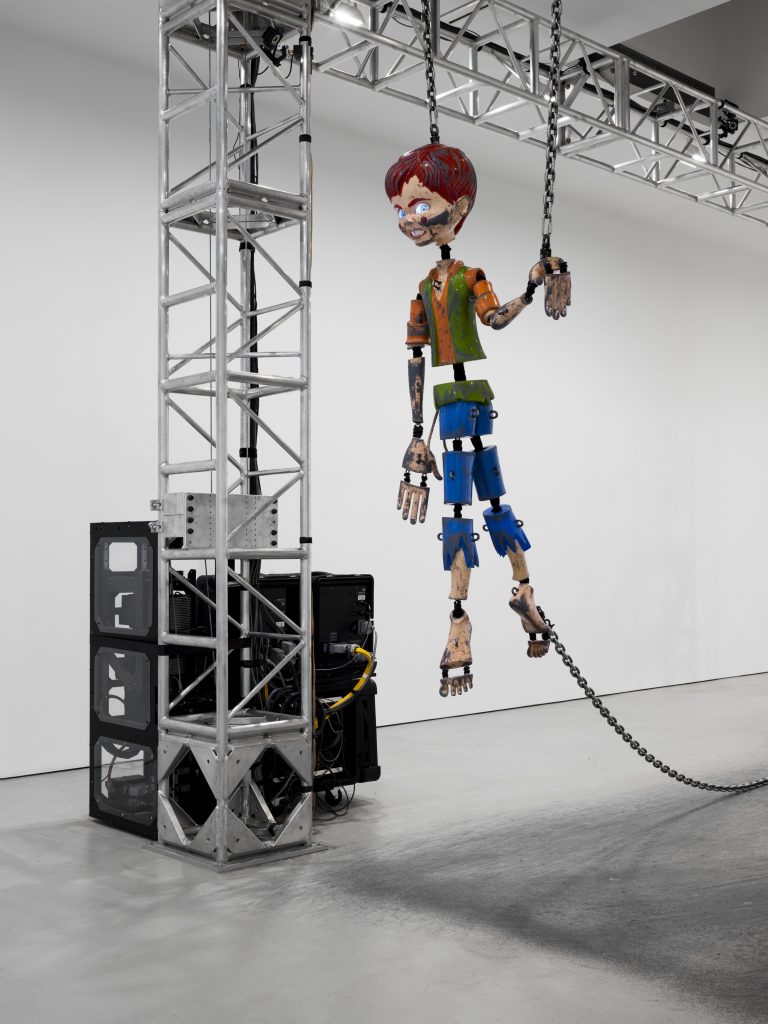 Known for his thought-provoking works in a wide range of media, including video, sculpture, installation, photography and performance, Los Angeles-based artist Jordan Wolfson produces ambitious and enigmatic narratives that frequently revolve around a series of invented, animated characters. At this month's Art Basel, David Zwirner is presenting a selection of his new works, including three wall-mounted plywood and aluminum panel pieces featuring images of iconic figures and stock photos from pop and vernacular culture. The gallery will also present a new work that forms a continuation from his celebrated installation Colored sculpture, 2016.
Upper hand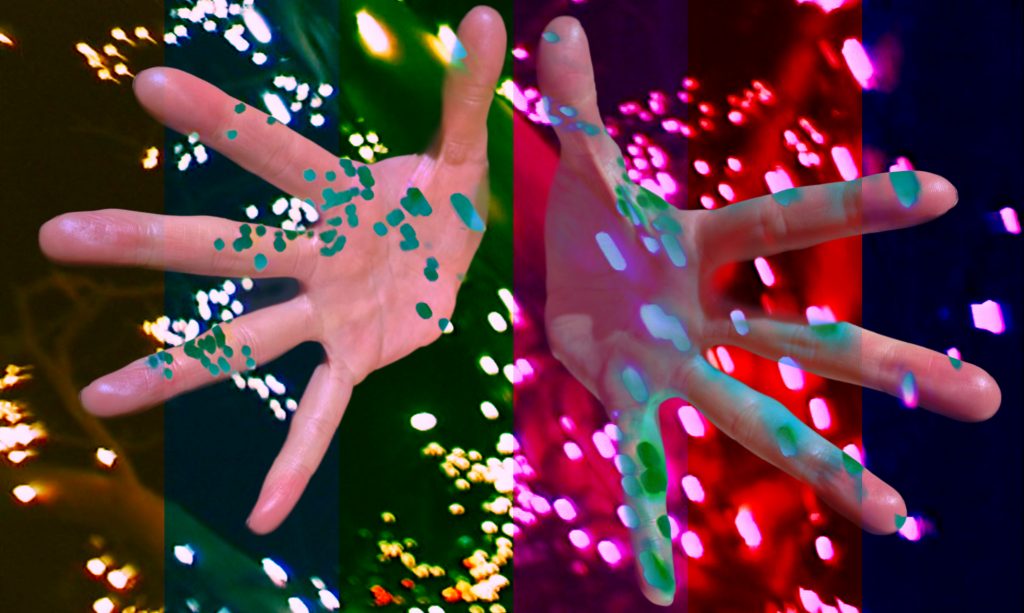 Asia's first global museum of contemporary visual culture is strengthening its partnership with Art Basel this year by presenting a fascinating new moving image work by Swiss spatial video art pioneer Pipilotti Rist on the M+ Facade. Hand Me Your Trust incorporates Rist's typically vivid colour palettes and freeform camera work, echoing the dynamic shifts of scale of Hong Kong's urban landscape. Commissioned by M+ and supported by Art Basel and UBS, the work will be shown on the M+ Facade daily from 7–9pm from March 18 to May 21 and every Saturday and Sunday from 7–9pm from May 22 to June 17.
In the fast lane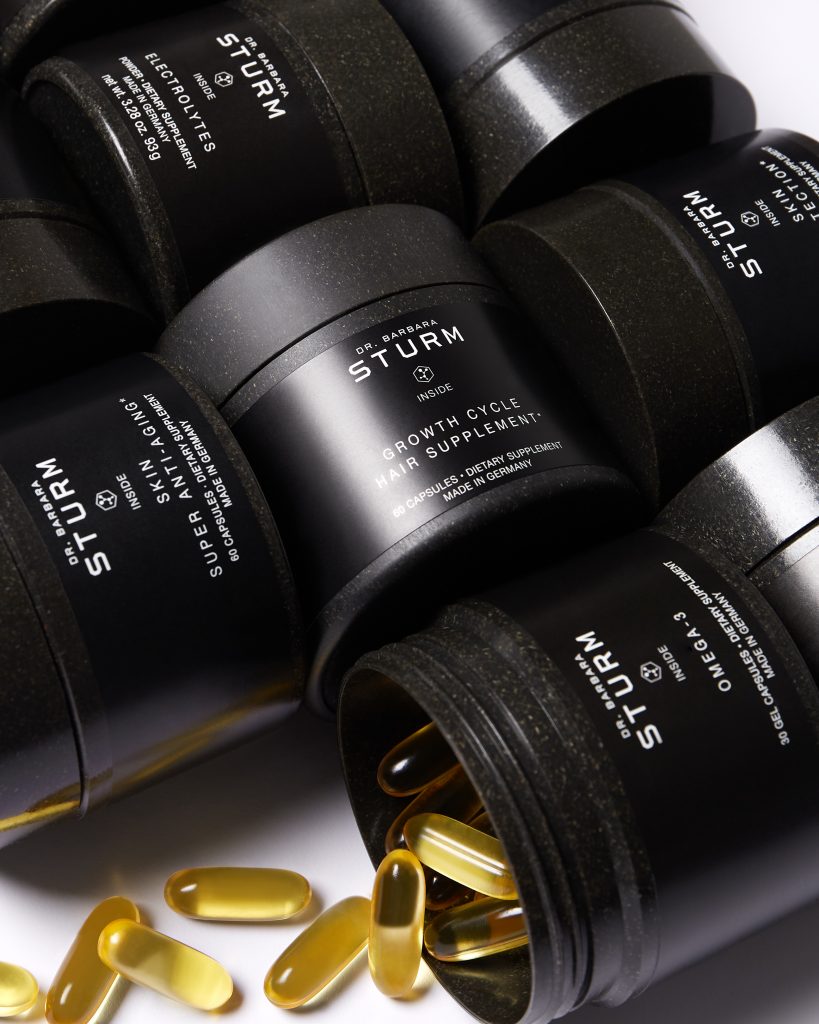 Having conquered the skincare realm with her science-based healing products, Dr Barbara Sturm is bringing her anti-inflammatory approach to full-body wellness with a new Intermittent Fasting Supplement Set. The collection of curated dietary supplements, developed in conjunction with functional health expert Dr Will Cole, supports and optimises intermittent fasting with electrolytes, magnesium, omega-3 fatty acids, and a replenishing vitamin, trace element and mineral mix – helping to increase longevity, improve health, reduce disease and even promote clear, smooth and glowing skin.
Also see: #obsessed: Top picks from Tiffany & Co, Ritz Carlton, Jo Malone and more