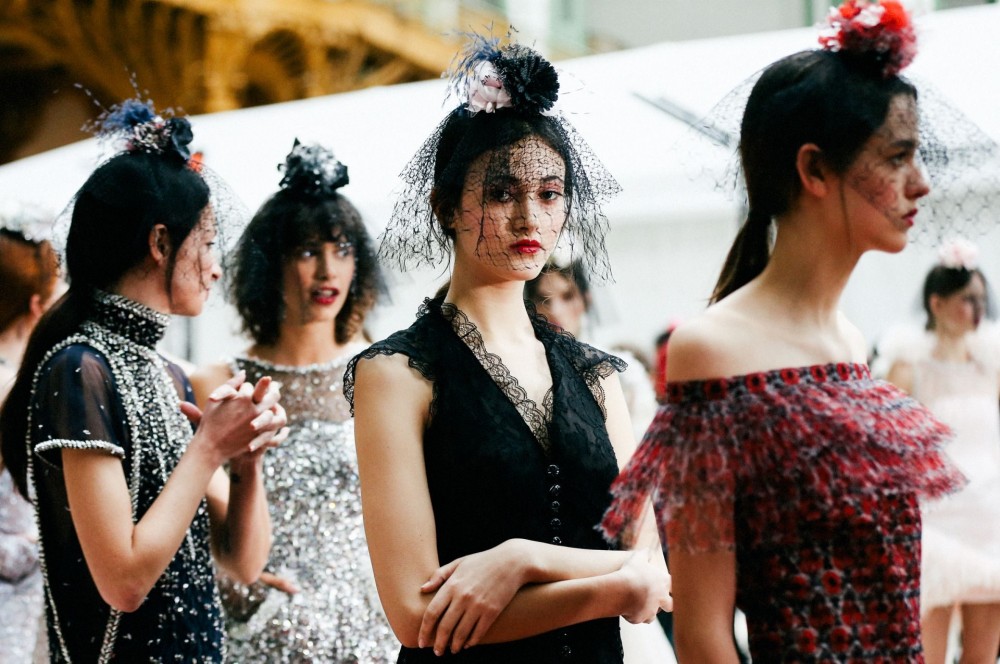 The director of The First Monday in May, a documentary that brought us inside the preparation of The Met Ball with Anna Wintour, will bring fashion lovers yet another behind the scenes of one of the most iconic events the fashion world in an episode of the new Netflix documentary series 7 Days Out.
In the episode, Andrew Rossi focuses on the last seven days before Karl Lagerfeld's Chanel Haute Couture Spring/Summer 18 show of last January. The one-hour-long production will give Chanel fans and fashion enthusiasts a unique look into the craftsmanship and fitting sessions of the seminal event as Rossi tries to capture the "nerve wracking" moments that characterise the week before the show.
In an interview with Vogue, the documentarian and director said that he did not have a complete knowledge of how haute couture worked. Virgine Viard and Amanda Harlech, Lagerfeld's right-hand women, helped him understand the show and its context better. Harlech also appears on camera to explain the process to the viewers.
Rossi also added that he chose the last seven days because they are the most crucial for the entire team creating the show, when there is no more time to change anything or even think about it. Similar to what he did in The First Monday in May, the director's ultimate goal was to make the pressure palpable for viewers.
Apart from Chanel's big event, the Netflix series will also take viewers inside the last week of five other pivotal events in different industries. The other episodes will focus on The Kentucky Derby horse race, NASA's Cassini mission, The Westminster dog show, the grand opening of the globally reclaimed restaurant Eleven Madison Park after renovation and the League of Legends championship series.
7 Days Out will be out on Netflix tomorrow.