#legendchats: Creative Talk – A Passion for HK Fashion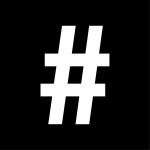 By: David Ho
February 9, 2023
Starting a fashion label from scratch is no easy task. The #legendchats event, the first of a series of talks with various creatives, hears from Hong Kong designers that have done it and thrived
The fireside chat by #legend was joined by designers On-Ying Lai and Jason Mui of Yat Pit and Derek Chan of Demo.
Held at Top Town American Sea Food Bar with a stunning panoramic view of Victoria Harbour, the event was attended by several key opinion leaders dressed by fashion market platform Vestiaire Collective.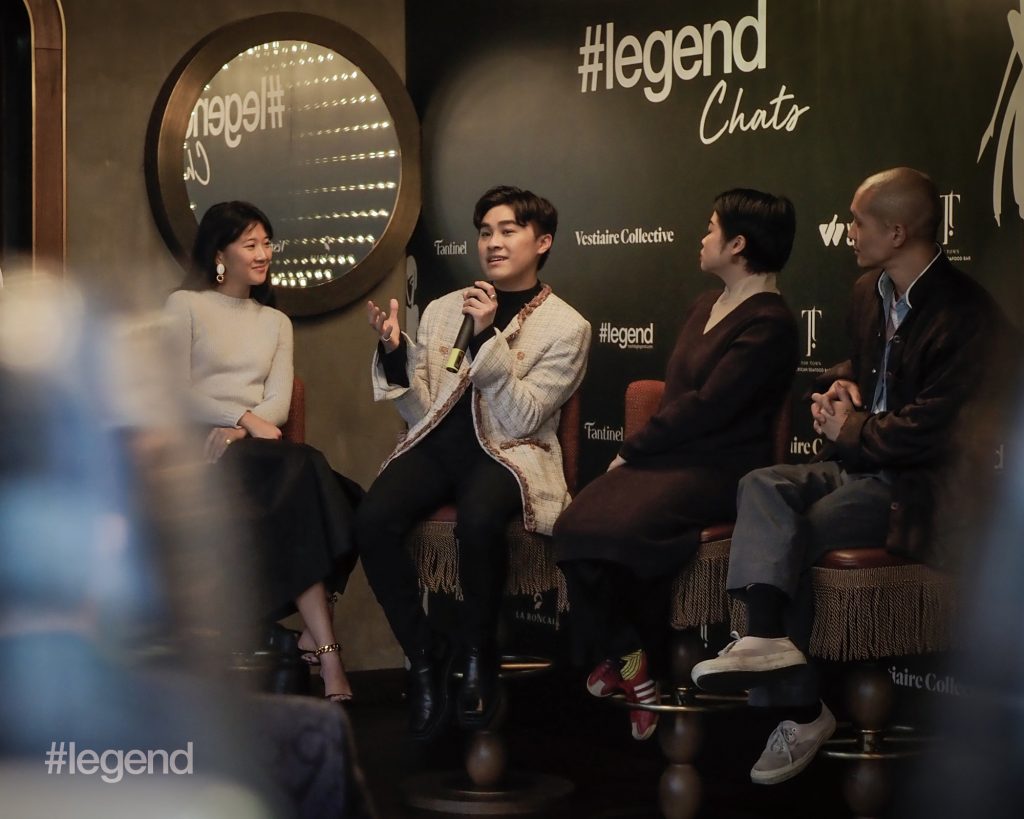 The drinks from Fantinel Winery also got the conversation flowing among guests but the focus was on the discussion with the guest speakers.
Demo seeks to reinvent menswear with a more progressive and inclusive take on design details that aren't boxed in by gender stereotypes. Yat Pit, which means 'one stroke' in Cantonese, aims to merge Hong Kong elements into everyday fashion.
Find more images of the evening here
Both brands got their start almost a decade ago when things looked very different.
"At the time, Abercrombie and Fitch was still new in town and the look was very traditionally masculine," recalled Chan.
With Demo, he sought to introduce a "soft masculine" look that would bring gender diversity to wardrobes. He found that buyers, even in cities like Paris, were initially hesitant when designs did not neatly fall into male/female categories of wear.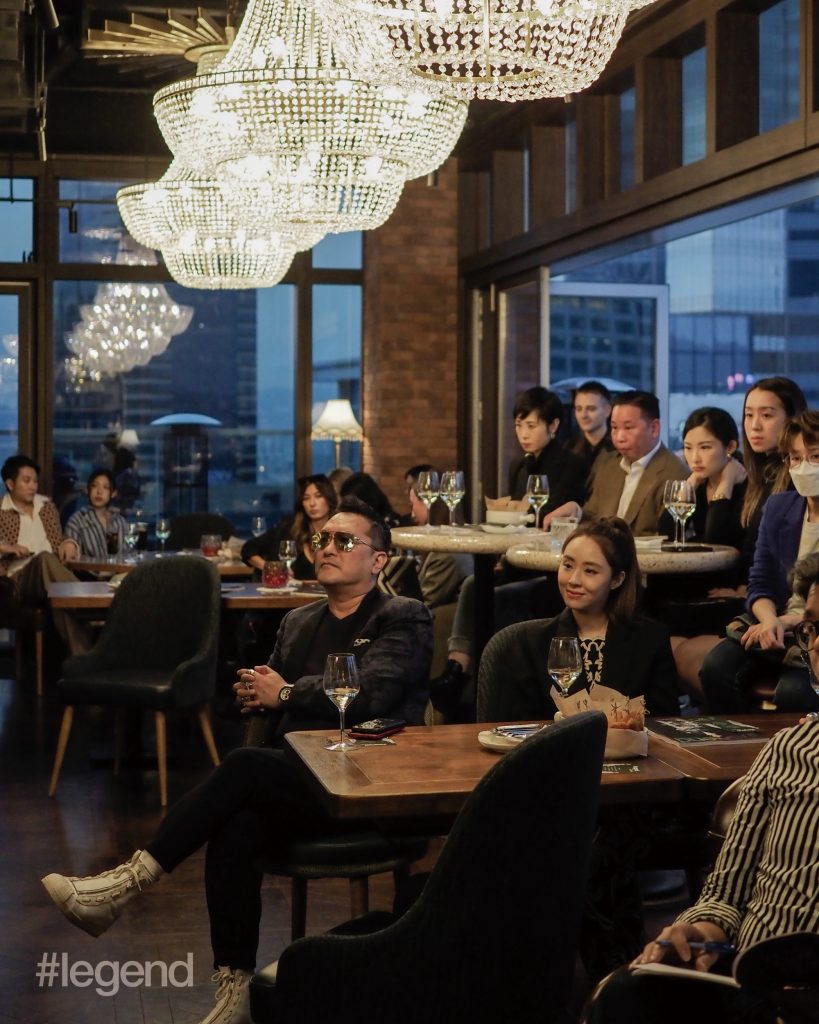 For Yat Pit's Mui, he found "an Aladdin's cave" of inspiration here in traditional designs like the qipao and cheongsam after moving here from the UK. But he found that locals still thought of clothes in those designs to be confined to Lunar New Year visits or weddings.
Since then, the labels have managed to break through and find an ardent following. Both did it through rather organic means of growth.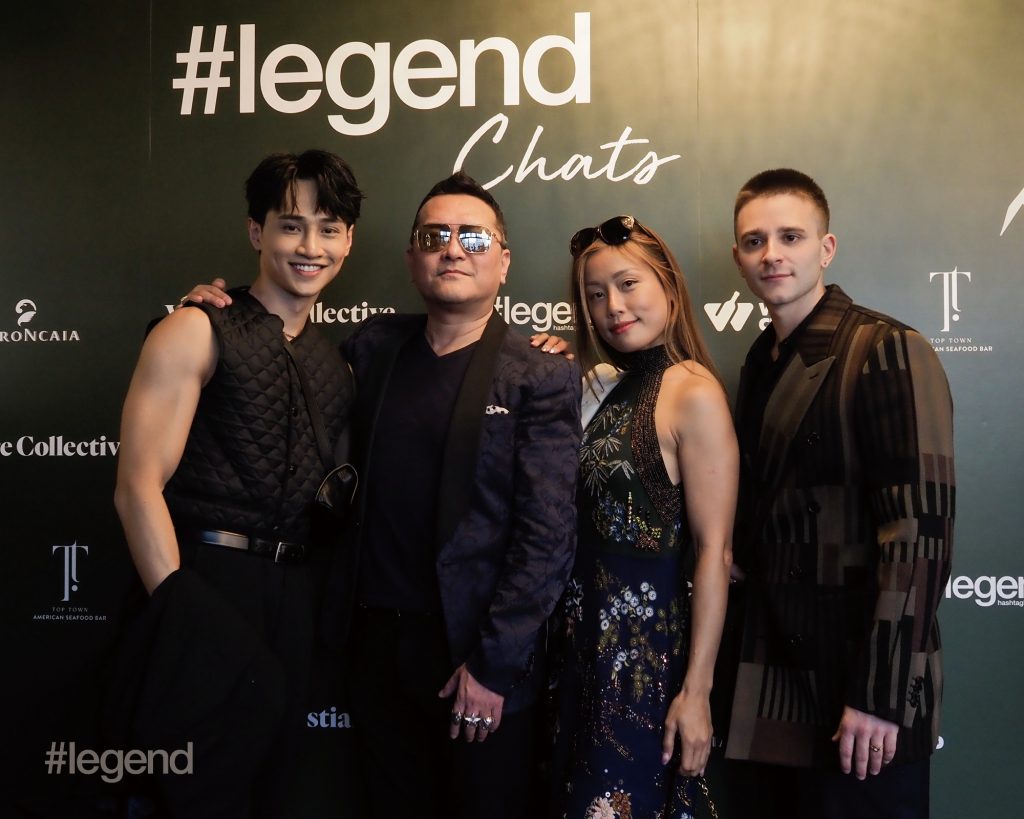 Yat Pit's Lai says they have always been "unconsciously conscious" of various subcultures. By meeting with numerous people at underground parties and other such events, they eventually became acquainted with the people – DJs, photographers, music artists – that would champion their brand. Trap artiste, YoungQueenz, even did a song titled after the label that ended up directing many of their fans towards their shirts.
Demo also had a similar story of support from other creatives, such as when Chan helped artists like Hins Cheung with his concert outfits.
Mui summed it up as the law of attraction, where like attracts like.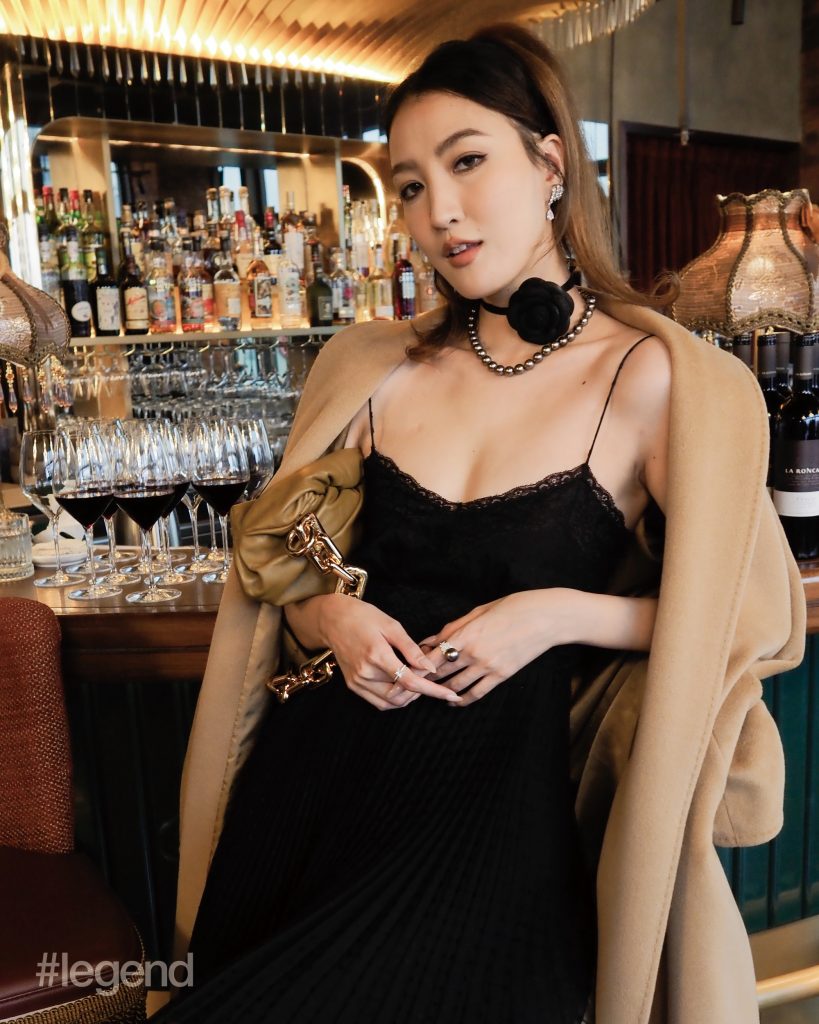 But of course, creative support can only go so far. Funding is always needed and Hong Kong's ecosystem in terms of fiscal support for fashion is still seasonal at best.
Both brands have very distinct philosophies that they have managed to preserve, despite the constant tug-of-war between commerce and art.
Chan has a "partner checklist" when it comes to seeking financiers and collaborators. Similarly, Lai likened finding suitable sources of financing to picking a spouse, where one has a checklist of preferences for compatibility.
Mui shared that keeping a balance requires a strong sense of brand identity and philosophy. Then going with one's instincts to maintain it.
But he urged designers to also think of their brands as a business and that certain skills that come from applying for grants, like putting together business proposals, have great practical value.
It has paid off as Yat Pit will be bringing their new collection to Paris thanks to support from the Fashion Farm Foundation.
Find more images of the evening here
Being based in Hong Kong, all were in agreement that the city was fertile creative grounds.
"It's a great place to plant our creative seeds. I've lived all over Hong Kong: the island, Kowloon, the New Territories," said Mui.
"We want to represent creative diversity in the city and share a vision that encapsulates all of its different flavours."
Also see: 1Kommunity 2022 Influencer Award Ceremony recognises top social media stars in gala event