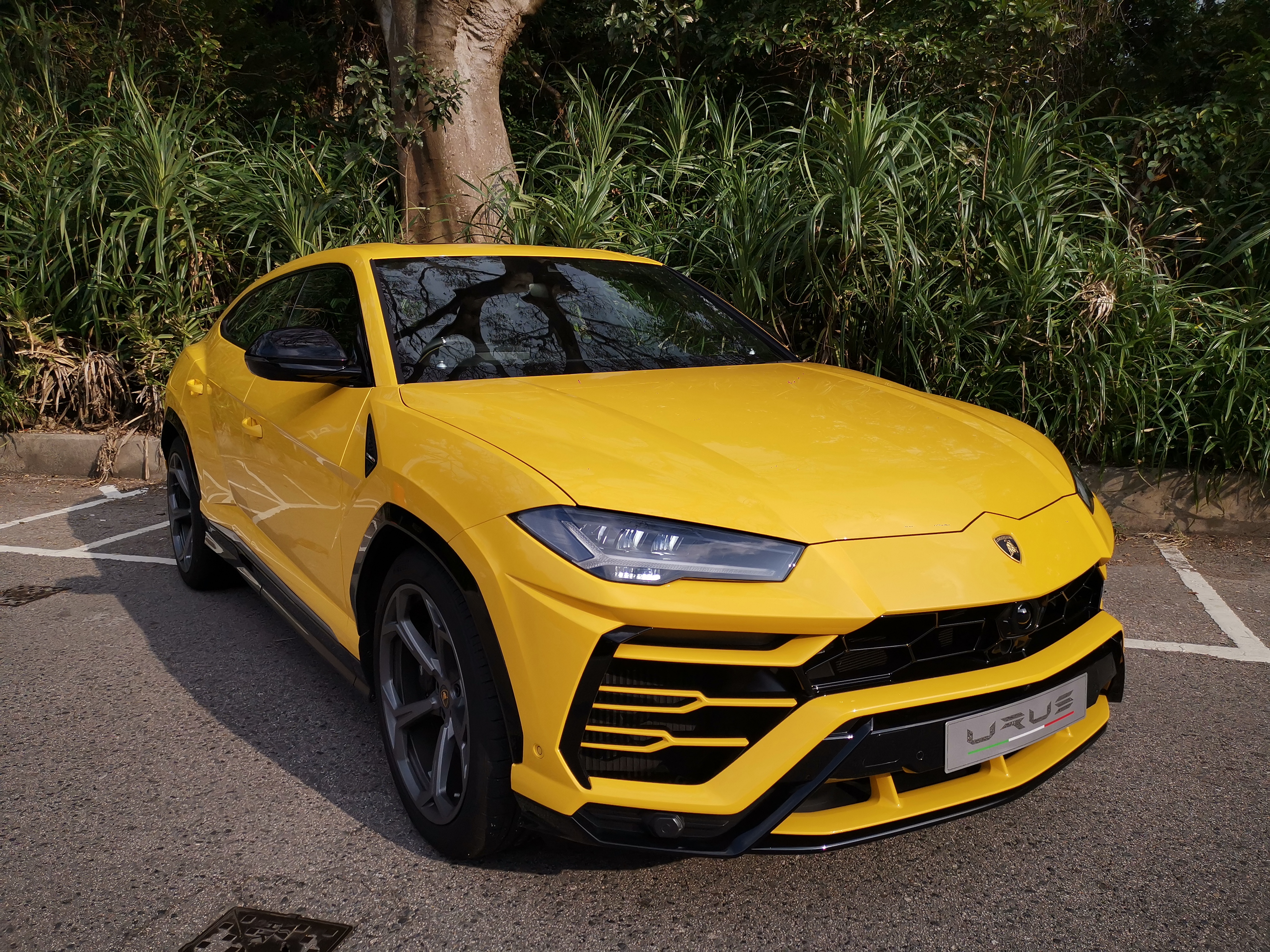 The Lamborghini Urus has recently landed in Hong Kong for a test drive just before Christmas and the timing couldn't have been more perfect. As a Lamborghini enthusiast, this couldn't have happened at a better time: Trying the new Super SUV was a truly special Christmas gift. On the day of the test drive, I brought my six years old son along to see if the car is actually family friendly.
The day after Boxing Day, we entered the Lamborghini showroom in Hong Kong and saw the majestic yellow Lamborghini Urus parked outside waiting for us. Thanks to the Lamborghini Hong Kong team, he was also given a blue Lamborghini t-shirt that he couldn't wait to put on right away to pose next to every model in the showroom for a photoshoot.
Once the cameras were all set inside the car and my son safely strapped in the back seat, we started heading towards Cape D'Aguilar. I was lucky enough to drive many Lamborghini models before trying the Urus, but, I have to say, test driving the new SUV with a loved one made it even more special. First, we started off with the "strada mode", which is the Lamborghini's version of automatic mode, for easy driving within the city. Inside, the five doors and five seats Urus is as luxurious as any other Lamborghini, but definitely more spacious. Moreover, the driver's seat is a lot more comfortable compared to other models I had previously tested. In general, the car's DNA is definitely deeply rooted in Lamborghini's excellent design, performance and driving dynamics.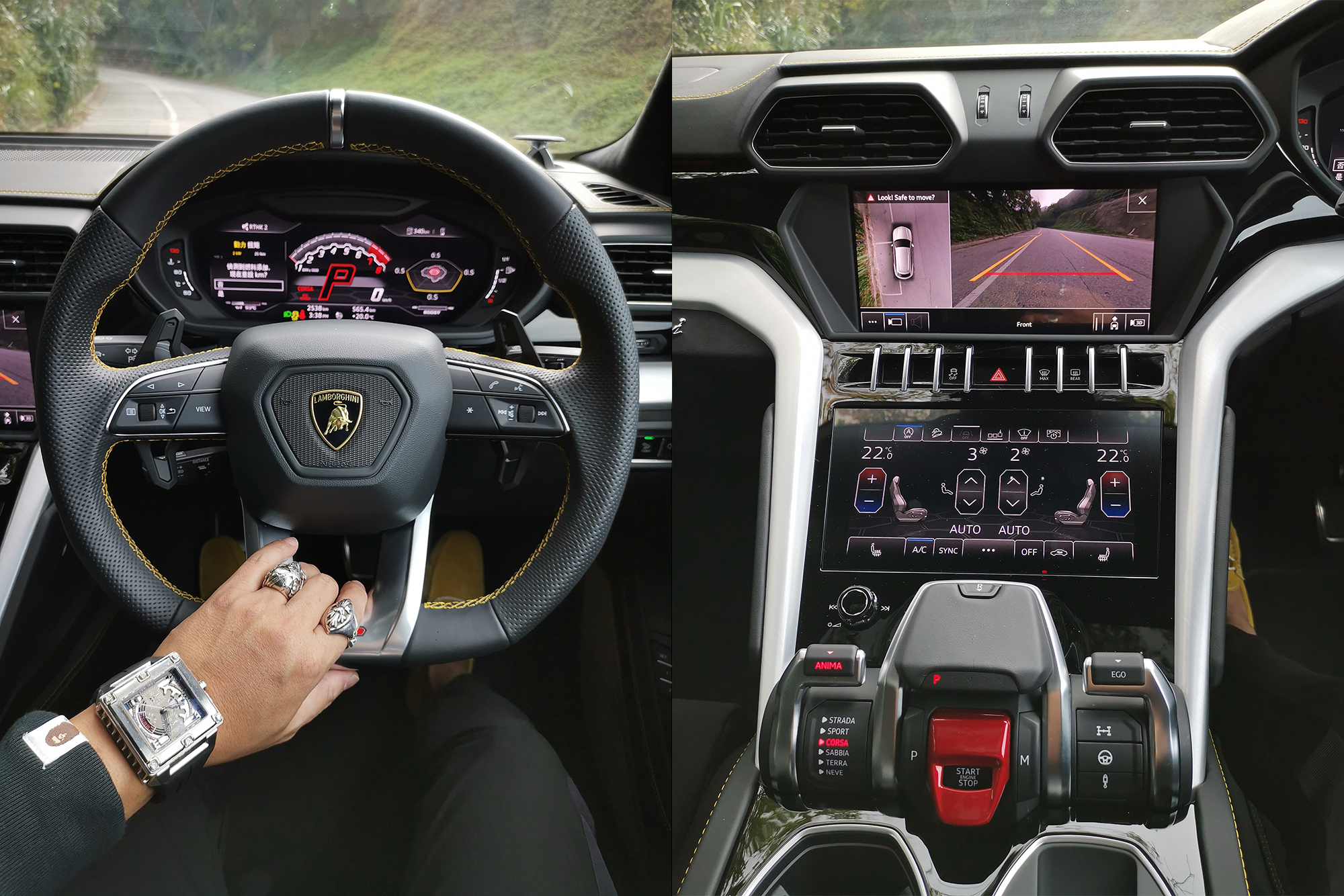 I couldn't help but to push it up a notch when I was on the highway and adjust the driving mode to "sport mode," when the car roars a little bit louder and the dashboard screen transforms into a sportier design. Before I knew it, I was already eager to change my driving mode into "corsa mode" or track mode, which is my favourite one as it allows you to drive a Lamborghini to its maximum capability, aka every man's dream experience. As a responsible father, I just couldn't help to keep an eye out on the back seat from time to time and make sure my little boy was enjoying the ride. Surprisingly, my son had already fallen asleep, ultimately proving that the Urus is indeed a car for families.
Although Hong Kong is not exactly the best place to test drive any super sport car, the Urus is the fastest SUV on the market and handles like a true Raging Bull. The car features a 4.0-liter V8 twin-turbo engine delivering 650 hp (478kW) from 0-100 km/h in 3.6 seconds, 0-200 km/h in 12.8 seconds and with top speed of 305 km/h. The eight-gear automatic transmission, together with a permanent four-wheel drive system with active torque vectoring, enables the driver to perform exceptionally on every occasion.
Throughout the test drive, I was surprisingly stuck in 3rd gear the most, and occasionally in 4th, but the drive was overall thrilling! We stopped at Cape D'Aguilar and parked the car on the road side to take some snaps and, I have to confess, the Urus looked exceptionally sexy and well-proportioned. This mid-size Super SUV has a low roofline replaced by glass sunroof, which gives it a more spacious feeling. Furthermore, the impressive rear end of the car is possibly my favourite part, with its complex, powerful lines typical of a Lamborghini. When you see a Lamborghini coming your way while you are driving - trust me - you are most likely to see its rear end rather than the front - unless you can catch up with it.
The Lamborghini Urus is as eye catching and impressive as all its predecessors. Thanks to the the iconic Lamborghini yellow and the "corsa mode," you can be sure of making heads turn wherever you go, whether driving on a country lane or cruising in the city like in Central Hong Kong. Just because the Urus is an SUV, it doesn't necessarily mean that you need to hire a driver to chauffeur you around. In fact, it is still a Lamborghini Super Sports and definitely deserves to be driven. Would you buy any Lamborghinis for the sake of being driven by a chauffeur? Hell no!! This car was made to be enjoyed by a driver and his loved ones.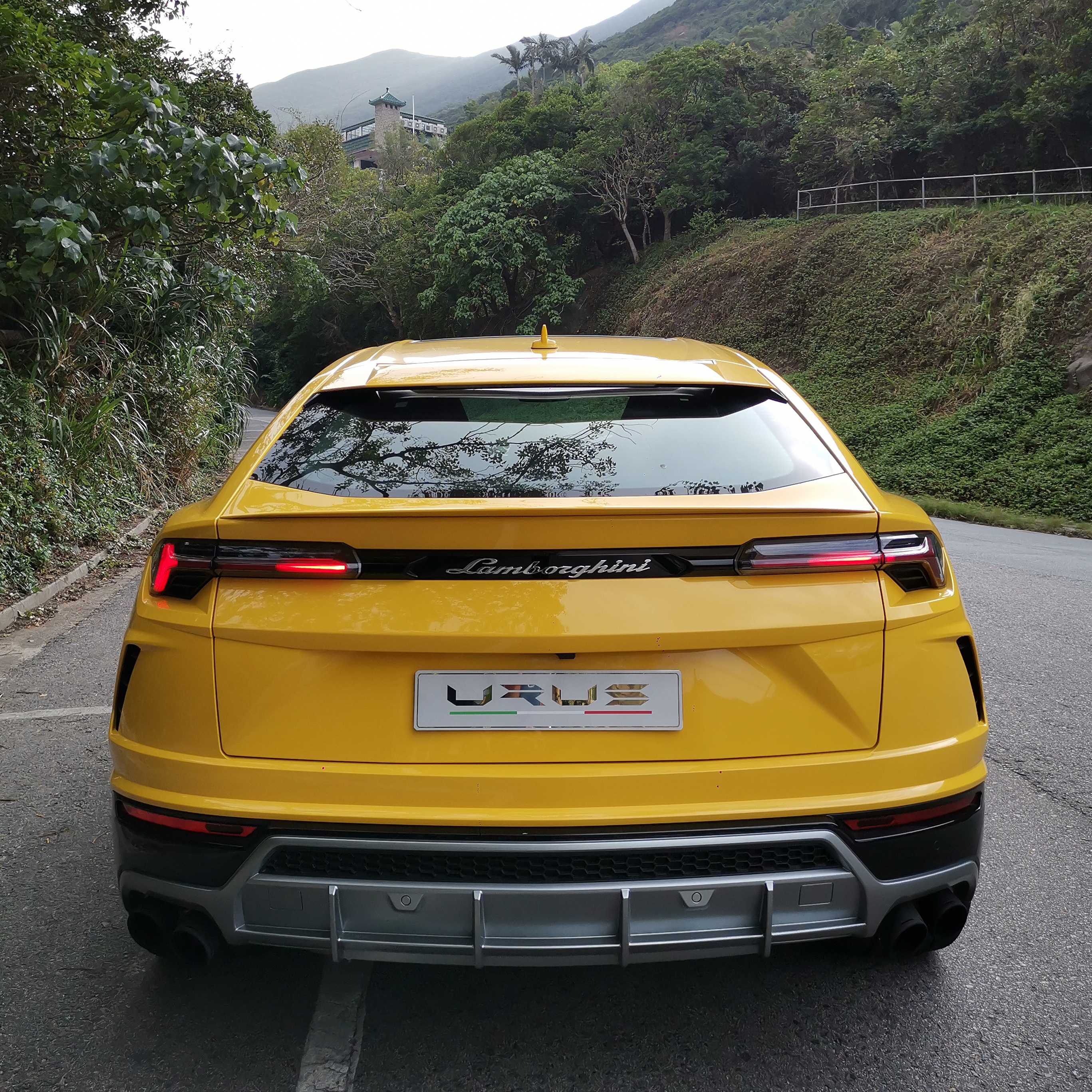 The Urus also comes with many new features including the Bang & Olufsen sound system with 3D sound (1,700 watt output with 21 active speaker), the Tamburo-Lamborghini driving dynamics control, which adds three extra driving modes ("neve" or snow, "terra" or off-road and "sabbia" or sand), the LIS (Lamborghini Infotainment System III) that integrates innovative connected voice control, able to recognise natural-dialogue voice commands, and the ADAS (Advanced Driver Assistance Systems), which provides a comprehensive level of safety and driving assistance, such as the front and rear parking sensors and the cruise control. Optional features include a traffic management system, a top-view camera and a trailer coupling mode.
My son was so impressed by the new yellow Urus that on our way back to town there was only one thing on his mind: to purchase a Bumblebee costume from Transformers. Overall, the experience was one one of the best Christmas presents I have ever received and to share it with my son made it even more memorable! Will I ever get an Urus? According to my son, "YES, it was AWESOME!"
Find out more at Lamborghini Hong Kong.