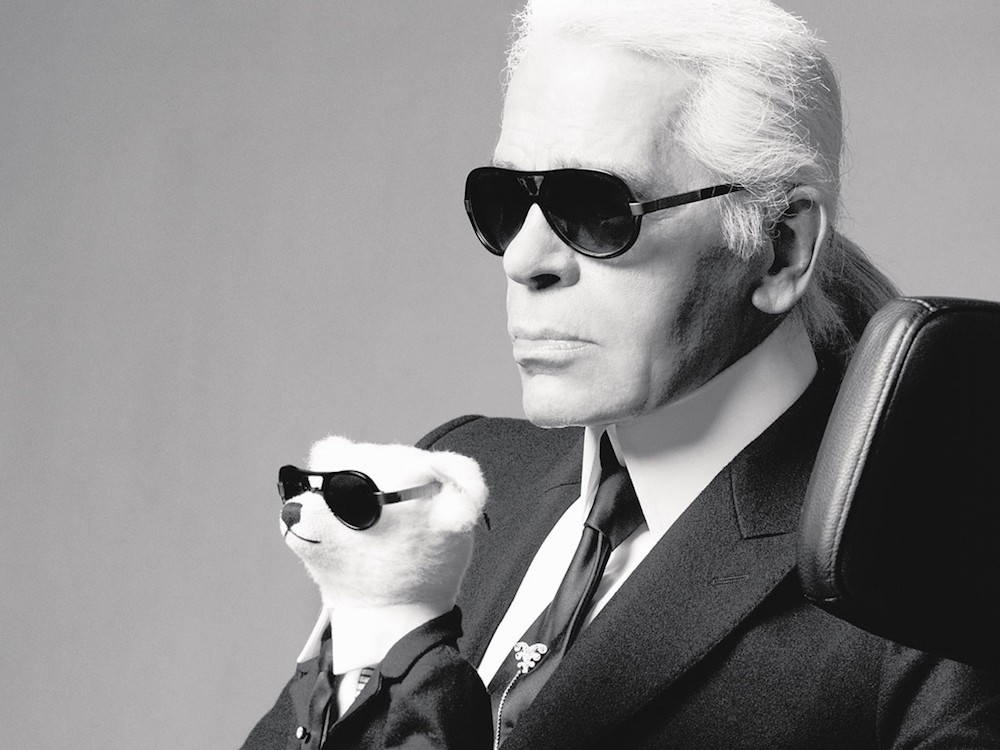 Yes, you heard right. These two fashion giants are joining forces. Hot off their sparkly sold-out collection with Opening Ceremony, Vans is now teaming up with fashion icon Karl Lagerfeld. Love him or hate him, Karl Lagerfeld sells and his signature black and white aesthetic (read: white ponytail and trademark black sunglasses) are the perfect match for Vans' hallmark checkerboard pattern.
This obsession with high-meets-low, be it in fashion or the culinary world (see: cheetos' fine-dining restaurant) is clearly here to stay. Whether or not Lagerfeld is just jumping on what sells or truly understands what today's millennials are looking for, such as accessibility and genuine creativity, that's up to you. But be reminded, this collaboration is coming from a man who once said "sweatpants are a sign of defeat." Um. Have you seen Kendall Jenner or Gigi Hadid lately?
On the other hand, he also famously remarked that "You can be the chicest thing in a t-shirt and jeans—it's up to you."
No images of these soon-to-be-coveted shoes have been released yet. However, according to WWD, the black-and-white capsule collection will feature six interpretations of classic Van styles with boucle fabric, quilted letter Ks and other leitmotifs. There'll also be a t-shirt, bomber jacket and leather backpack with prices ranging from USD$40 to $300.
The Vans x Karl Lagerfeld collection will launch on September 7, 2017 and will be available online at karl.com and vans.com.