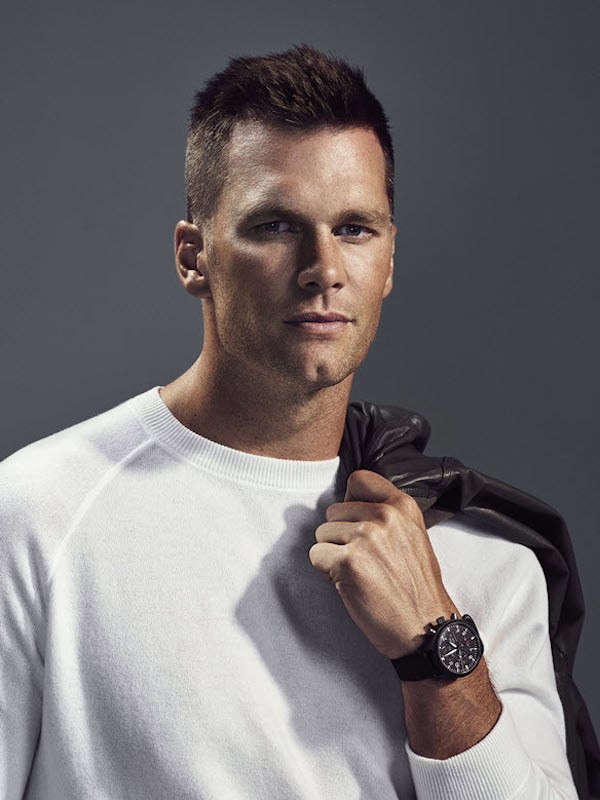 Luxury Swiss watchmaker IWC Schaffhausen has just announced a partnership with NFL superstar Tom Brady as its newest global brand ambassador.
Brady and IWC Schaffhausen are the perfect pair. They both have a history of excellence and are two of the best in their individual fields. Brady has snagged six Super Bowl championships with the New England Patriots (winning more titles than any other NFL quarterback), has broken numerous NFL records and has enjoyed one of the longest careers as a quarterback in the NFL. Not only has Brady had a huge amount of success in his football career, but he is also a role model to many.
The CEO of IWC, Christoph Grainger-Herr, explains Brady's enduring popularity: "On the field, his focus is on performance and precision; off the field, he is a true gentleman, incredible father and husband while also embodying elegance and style." Similarly, IWC has had a huge amount of success in the watchmaking industry. The brand has been around for more than 150 years and has produced some of the most well-made, elegant and highly precise watches in the world.
In a statement by Brady, he remarks: "I am honoured to be partnering with IWC Schaffhausen, a brand I've long admired not only for its timeless design, but also for its precise engineering and attention to detail. I am excited to be part of the IWC family and look forward to collaborating with its talented team to share the brand's unique heritage globally."
This complementary partnership sets the stage for IWC to advance globally, specifically in the American market. We're excited to see what projects will come out of this collaboration.