Uncategorized
Interview: Korean royal descendant Kiminte Kimhēkim makes waves with K-couture brand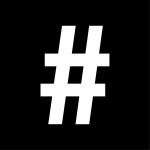 By: Stephenie Gee
May 20, 2022
Whether it's giant bows or braided hair corsets, Seoul-based couture brand Kimhēkim continues to be lauded for its innovative and artistic pieces. Founder Kiminte Kimhēkim speaks to Stephenie Gee about embracing his heritage, his latest collection and what it means to be a Kimhēkim woman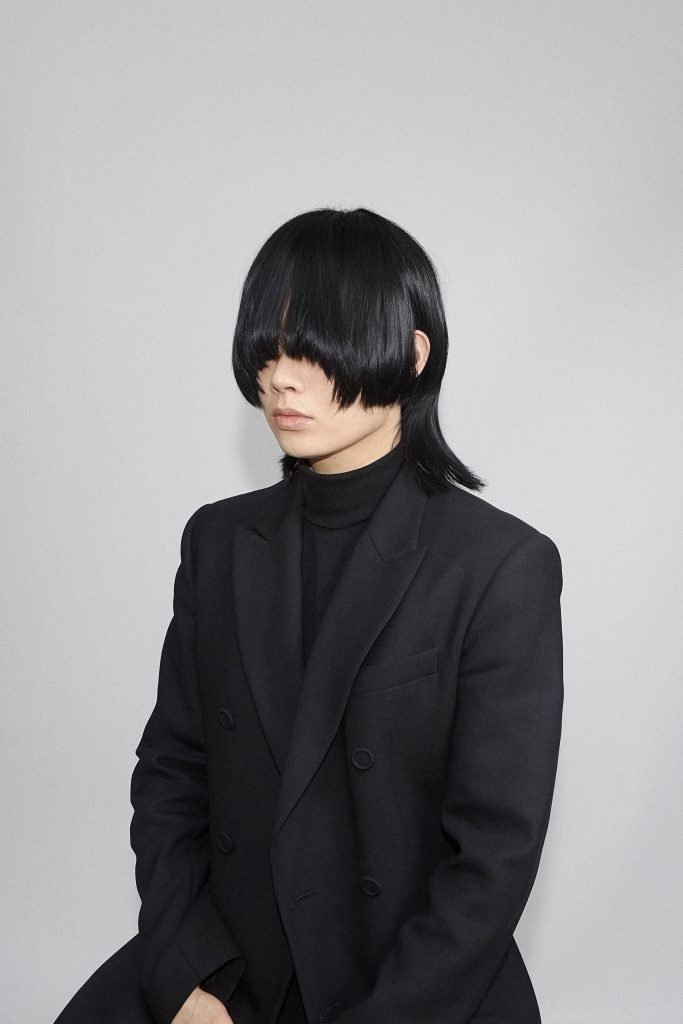 Since launching in 2014, the eponymous brand founded by Korean-born designer Kiminte Kimhēkim has made its name with its supersized bows and streetwear fused with haute couture elements.
A descendant of the Gimhae Kim clan, an ancient South Korean royal family, Kimhēkim never imagined going down the fashion route. But what started as a game between him and his grandmother making garments for Barbie dolls and learning how to make a hanbok (traditional Korean clothing) soon grew into something more, even moving to Paris due to its reputation as a fashion capital.
"It was kind of destiny for me to go to Paris," says Kimhēkim. "I had no idea why I needed to go but I just told myself, 'Let's go to Paris because it's the most fashionable city in the world.' When I arrived there, I realised it was the city for me and spent 10 years there, which was something I didn't really plan."
In 2009, he graduated from the private fashion institute Studio Berçot and went on to spend four seasons alongside Nicolas Ghesquière at Balenciaga, where he learned the art of tailoring and craftsmanship, which have become core elements of his brand.
"I was the youngest boy in the studio and always super shy to say hello to Nicolas when I saw him every morning," Kimhēkim recalls. "I was always fascinated by Cristóbal Balenciaga's amazing archives and I really loved going to the atelier building, where I could meet about 40 different artisans working on their masterpieces. It kindled my desire to create such a couture-level craftmanship atelier."
Also see: Tod's Generations: Encapsulating Italian family values
Kimhēkim's designs, worn by the likes of Elle Fanning, Gigi Hadid and Blackpink's Lisa, utilise artisanal design practices while referencing his cultural heritage, which has propelled the label into becoming the youngest Korean member to join the Fédération de la Haute Couture et de la Mode (FHCM) and a must-see show at Paris Fashion Week.
For the fourth instalment of his Obsession series, titled Hair Chronicles, Kimhēkim takes the corset trend to new heights through the use of, as the name suggests, hair – which he calls "the most natural and primitive material" – braided and woven into a range of silhouettes including trench coats and shoulder-padded dresses.
Your most recent Obsession series uses hair – what about the material that inspires you and what were you looking to create? Did it reframe the garment design for you in any way?
Yes, it actually did. There are many designers who have used this material for their collections. However, I wanted to create something more constructive and solid with a material that is quite tricky to shape as it's difficult to fix. So I started to braid it – remembering the times I braided my cousin's hair when I was young. It gave me a new perspective on this material, which was not really treated as a fabric for garment design before.
You juxtaposed hair with stripped-down schoolgirl uniforms and more utilitarian silhouettes. Why was this?
I like to give big contrasts in my collections with conceptual pieces and classic silhouettes because it's more fun for me to develop. And this unexpected harmony gives a poetic feeling and creates a story. The combination of the school uniform look with the extraordinary pieces can represent my childhood play, which was free with no rules and just exciting.
Also see: Met Gala 2022: Stars who made an appearance and their gilded outfits
You chose your clan name "Kimhēkim" to be the name of the brand so as to "place focus on how a descendant of an ancient royal family lives in this era". Can you tell us more about how this storied surname impacts the way you and your family live life today and how it permeates the way you see and create design/clothes?
It can be really boring to talk about our family name since it's really historical and out of date. I used to hate our annual family tradition of visiting the royal tomb of King Kim Su-ro and his wife Heo Hwang-ok (the Indian princess who came to marry the king).
But as I grew up, I started to realise the beauty of this ancient kingdom. I especially love the art pieces they made since they are so colourful yet minimal. This coexisting duality can be found in many pieces such as their golden crowns, celadons and equestrian equipment. This charm still inspires me in my collections.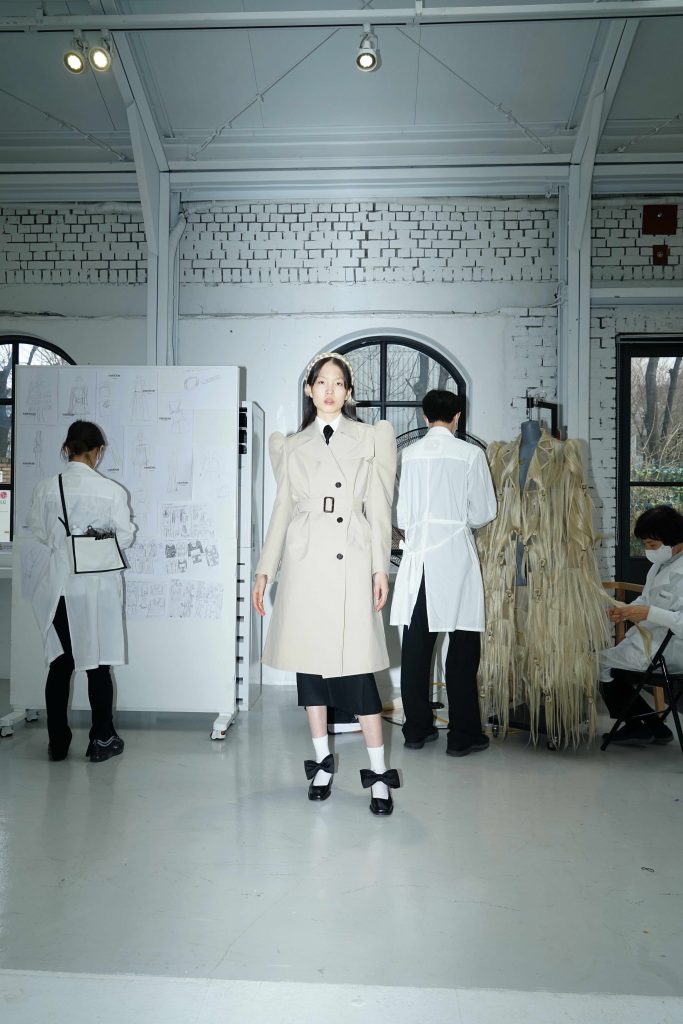 You've said that it's important to represent oneself and one of your collections was called "ME". What about yourself did you want to show through that collection? And since that collection, how have strands of yourself been established within the brand as house codes?
When I started the "ME" collections, I was trying to figure out who I was and what I really wanted to do in this industry. So if you check the three collections called "ME" it shows my character very clearly with four essential dynamics of my aesthetics. It helped me to build my own code to create a poetic yet simple, feminine and strong collection.
Your brand has a contemporary line, experimental pieces and evening wear as well as hanbok. How do you approach each of those lines? What's the common thread if there is one, and how do you twist and differentiate each from the other?
Since I've started my Obsession series, I have a very clear theme for each season. For example, this season the theme was hair and I had a lot of fun braiding hair to create the dress.
I also enjoyed interpreting this idea by mixing it with our signature pieces like classic tailoring with playful details or wearable casual pieces like logo T-shirts and denim items. And of course, I bring some ideas from hanbok, Korean traditional clothing. It's like playing a game for me when I develop the collection that way.
Your collections often have a storytelling element, be it the vitamin drip or a selfie stick or in the case of your most recent Obsession collection, couturiers dressing the models. How do you choose what stories you want to tell and what messages you want to deliver?
I choose my stories each season depending on my mood when creating the collection. As you know, I want to encourage everyone who loves themselves and wants to express themselves on social media even if they are often viewed as attention-seeking.
And this season, I wanted to show the process of creating the collection because the process itself is so enjoyable and valuable to share. And this entire process wouldn't have been possible without the Kimhēkim crew, so I wanted to dedicate it for us to cherish.
Also see: Ellen Pau from science to M+ façade art
You have a unique perspective with both Korean and Parisian fashion training. How do those sides differ from one another and how are they similar in terms of how you see the world and of course, how you approach design?
I never felt a huge difference between them. Both have excellent craftsmanship in traditional pieces that require elaborate manual work. Irrespective of where they are from, craftsmen in general who enjoy the work process itself really inspire me and motivate me to continue the collections.
What about fashion do you hope to redefine through your work and collections?
I have a clear definition of what fashion is in my mind – decorative arts. In this category, I can be anything I want to be.
Who is the Kimhēkim woman? What are her qualities and characteristics, and what about her do the clothes want to highlight?
Kimhēkim women are those who dream. They are those who live dreaming of the "what if " scenarios: "What if I go here" or "What if I meet this person"… I want Kimhēkim to stimulate their imagination and help them to make it a reality.
Also see: 5 things to know about IU, Korea's "Nation's Little Sister"
In this Story: Uncategorized