New high jewellery brand House 1929 has a strong focus on artistic jewellery, inspired by mesmerising journeys of the imagination. Every piece is a wearable piece of art, featuring eye-catching architectural aesthetics and eclectic colours. House 1929 also offers bespoke services and private one-on-one appointments exclusively for its super VIPs and invite-only clients.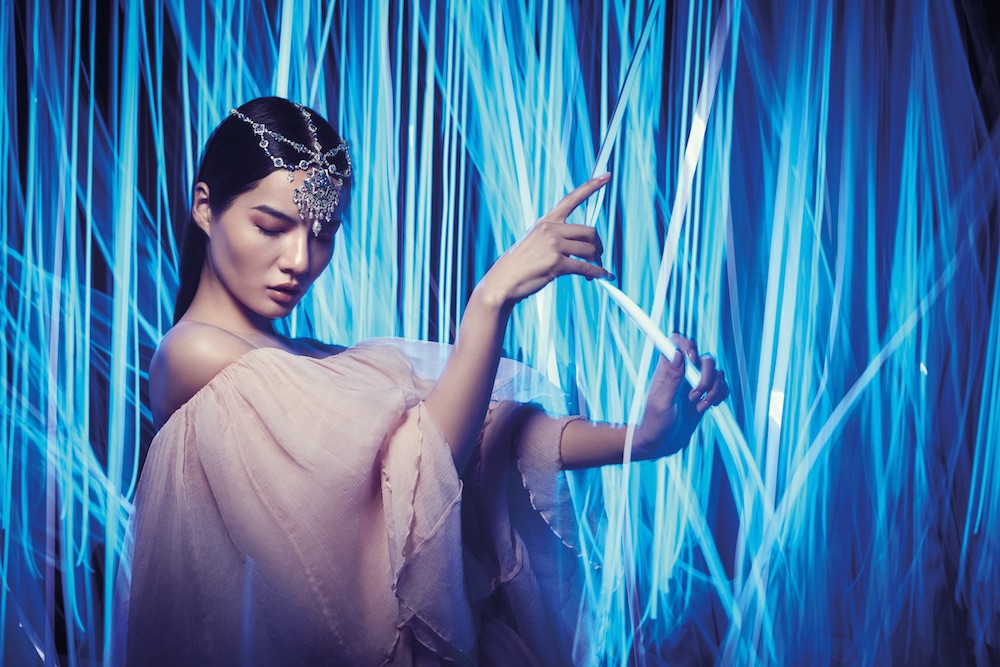 The brand has launched its first High Jewellery Collection under House 1929 - Mosäique de Rêverie takes inspiration from Morocco in a reverie and its intoxicating arabesque and Persian architectural aesthetics.The collection includes 13 sets: 10 sets will be available for auction in November 2018, 1 set will be considered for auction upon request and 2 sets are listed as museum pieces for exhibition only. No piece is alike, making this collection truly rare and unique.
Prières en Bleu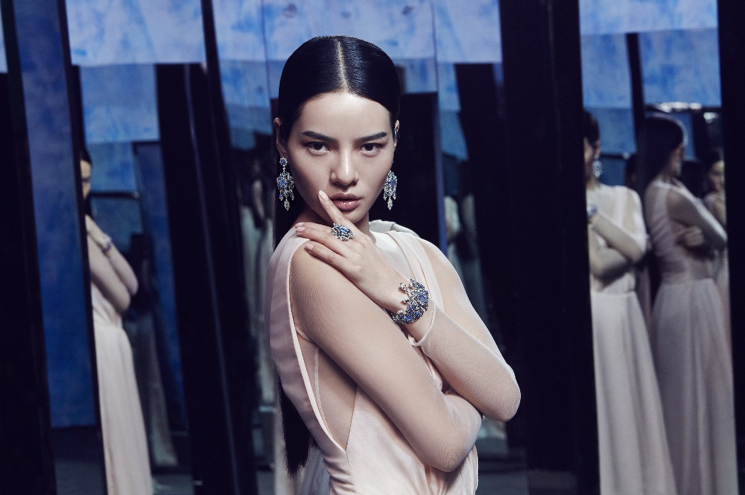 This series is a celebration of elegance and beauty, featuring sapphire, tanzanite and lapis lazuli in a romantic tribute to the blue sky and Moroccan-style mosaic patterns. Inspired by the calm and heavenly atmosphere of the Blue City,high up in the misty mountains like pilgrims in prayers, bridging heaven and earth through the mirror of sky and the power of faith.The pieces range from dark to light as front transitions to back with diamonds suggestive of luminous white clouds and also feature striking star motifs, which organically create a motif that intrigues and sparkles at every angle and is an allusion to divine light in the form of redolent and hypnotic Moroccan style patterns. This is optimised in a 16.86-carat tanzanite necklace which can also double as a head piece – both dreamlike in quality and carries a sense of spirituality.
Le Charme de la Romance

This series combines French-colonial romanticism with traditional Moroccan aesthetics and epitomises a unique urban sophistication that traverses the present and the past, all sharing a common reverence for monumental femininity down to the finest details.Each piece highlights sophistication and femininity in the modern age with a palette of pastel tones, lavender jades, rhodolite garnets, iridescent abalone shells and tourmalines.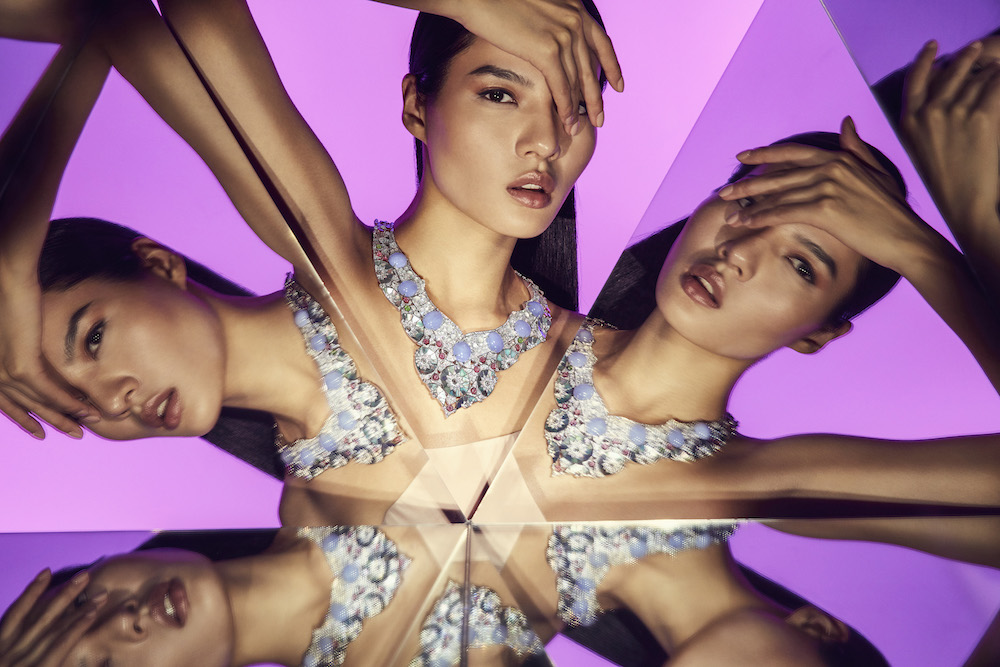 From cabochon to rose-cut, the gems symbolise homogeneity and are highlighted by lavender jades, artistically arranged into kaleidoscope-like patterns which glimmer gracefully and catch the light effortlessly in harmonious juxtaposition with translucent diamonds and icy jades Inspired by architecture elements.The necklace features pointed arches and mosaic patterns which are evocative of the dazzling and vibrant designs found in Morocco.
Labyrinthe en Rouge

A celebration of the vibrant reds you see in the bazaar inside the medina and at the edge of the Sahara, this series is full of look-at-me rubellites, rhodolite garnets, almandine garnets, spessartine garnets and rubies. The series also symbolises a gateway into a world of fantasy and red passion away from the faintly raucous assembly of magicians, musicians and storytellers.The showpiece here is clearly this elegant necklace which drapes over the shoulders and arms with a 21.23-carat rubellite at the centre. Perfect for a special occasion or to elevate a holiday evening look. The design motifs allude to the play of light and shadow of traditional Moroccan lanterns, kindling a sense of wonder.