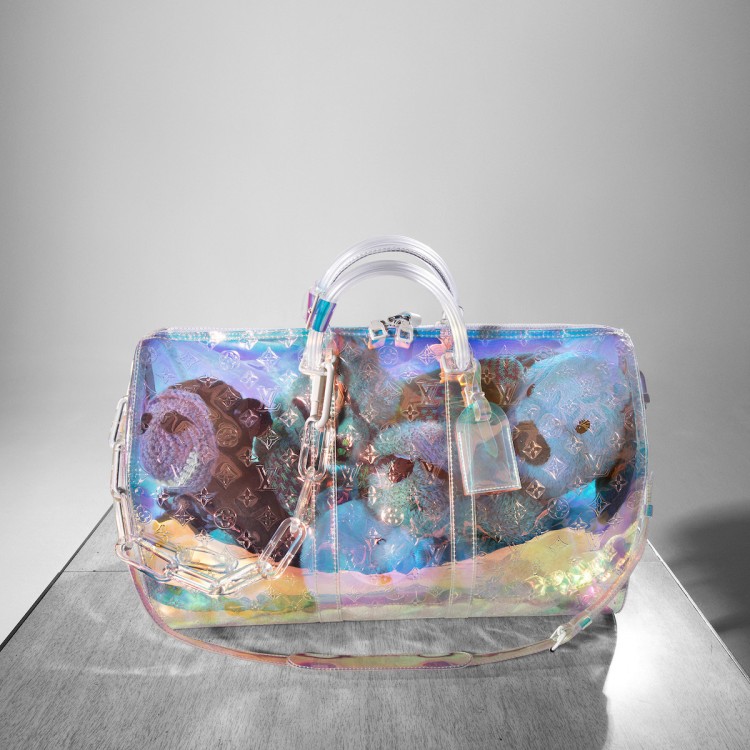 If you have been keeping up with fashion accounts on the gram lately, you've probably seen pictures of the iridescent Louis Vuitton keep-all Bag everywhere. For those of you who have been patiently waiting to get your hands on the statement piece, you can finally cop it along with other pieces from the brand's SS19 Collection.
Ever since Virgil Abloh was appointed artistic director of Louis Vuitton's menswear, it was assumed that the brand was about to face some major changes – and he certainly did not disappoint!
Departing from Louis Vuitton's more muted and neutral colour palette, Abloh included more colourful and unexpected textiles and finishes in his designs, while still trying his best to incorporate elements from Louis Vuitton's signature aesthetics.
The long awaited collection takes on a more futuristic and contemporary approach to fashion – something that is most-likely going to catch some serious heat this summer. Defined as a "kaleidoscope", the collection is an evolution from off-white to polychromatic, forming a holograph archway known to represent a dream.
Apart from the most talked about iridescent keep-all bag, other notable pieces in the collection include the Yellow Brick Road Hand-Knitted Crewneck, Poppies Dorothy Graphic Windbreaker and colourful Calfskin Cut Away Vest.
The collection is now available in stores and online at Louis Vuitton.