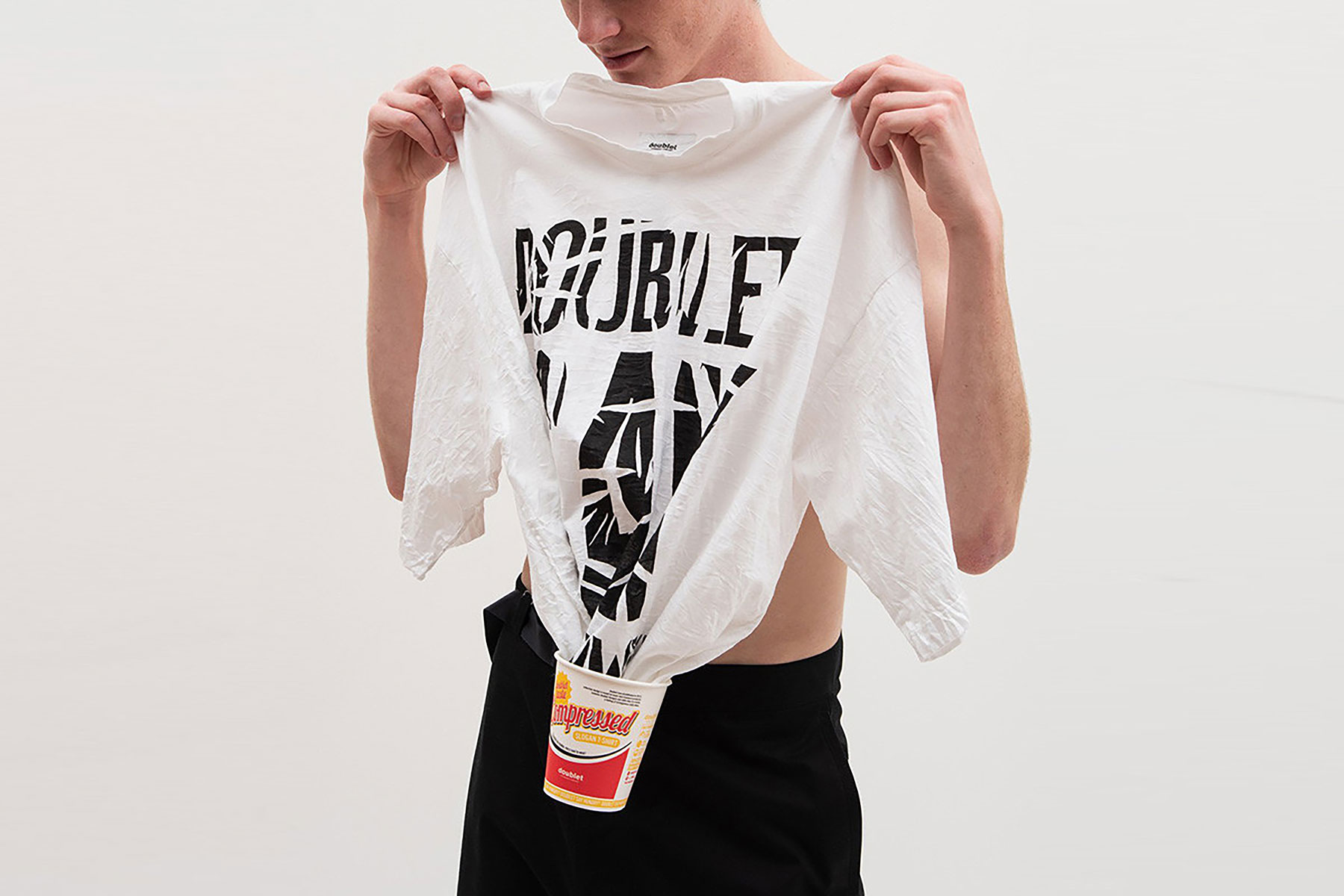 Following its striking AW18 collection, Japanese brand Doublet has recently dropped its SS19 collection. Since taking home the LVMH Grand Prize last year, the brand has been one of the most talked about fashion labels in the streetwear scene.
Channeling '80s aesthetics with a more innovative approach, the collection plays with the concept of deconstruction and the idea of mixing and matching 2D and 3D elements. The nods to retro athletic style include a few sportswear inspired pieces, such as polo shirts and deconstructed cardigans emblazoned with 3D patches of faux branding à la Lacoste and Penguin. The latest takes on the brand's signature Chaos Embroidery tracksuits and hoodies are also included in the new line.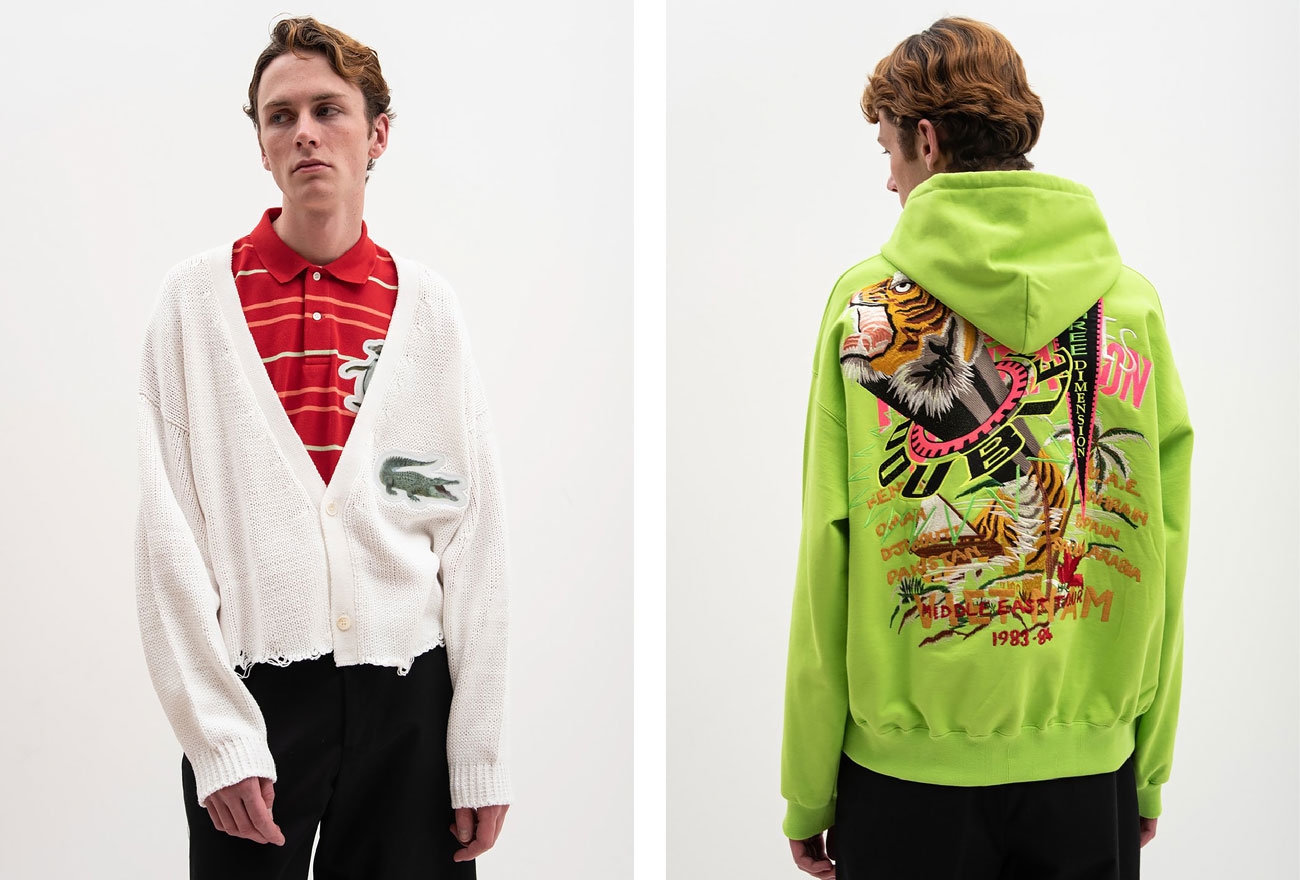 The quirky and innovative packaging for some of the items will definitely make you feel like you're living in the future. One of the most playful packaging in the collection is undeniably the instant ramen cup packaging for the "Compressed Cup Noodle" T-shirt, which requires a touch of hot water for the compressed garment to unfold into its natural form, as shown in the video below:
If you aren't mind-blown yet, the new line also includes shirts and pants that come in 2D-flat packaging. With each and every wash, the print that remains on the surface of the garment from the printed packaging will fade eventually, creating a retro faded effect.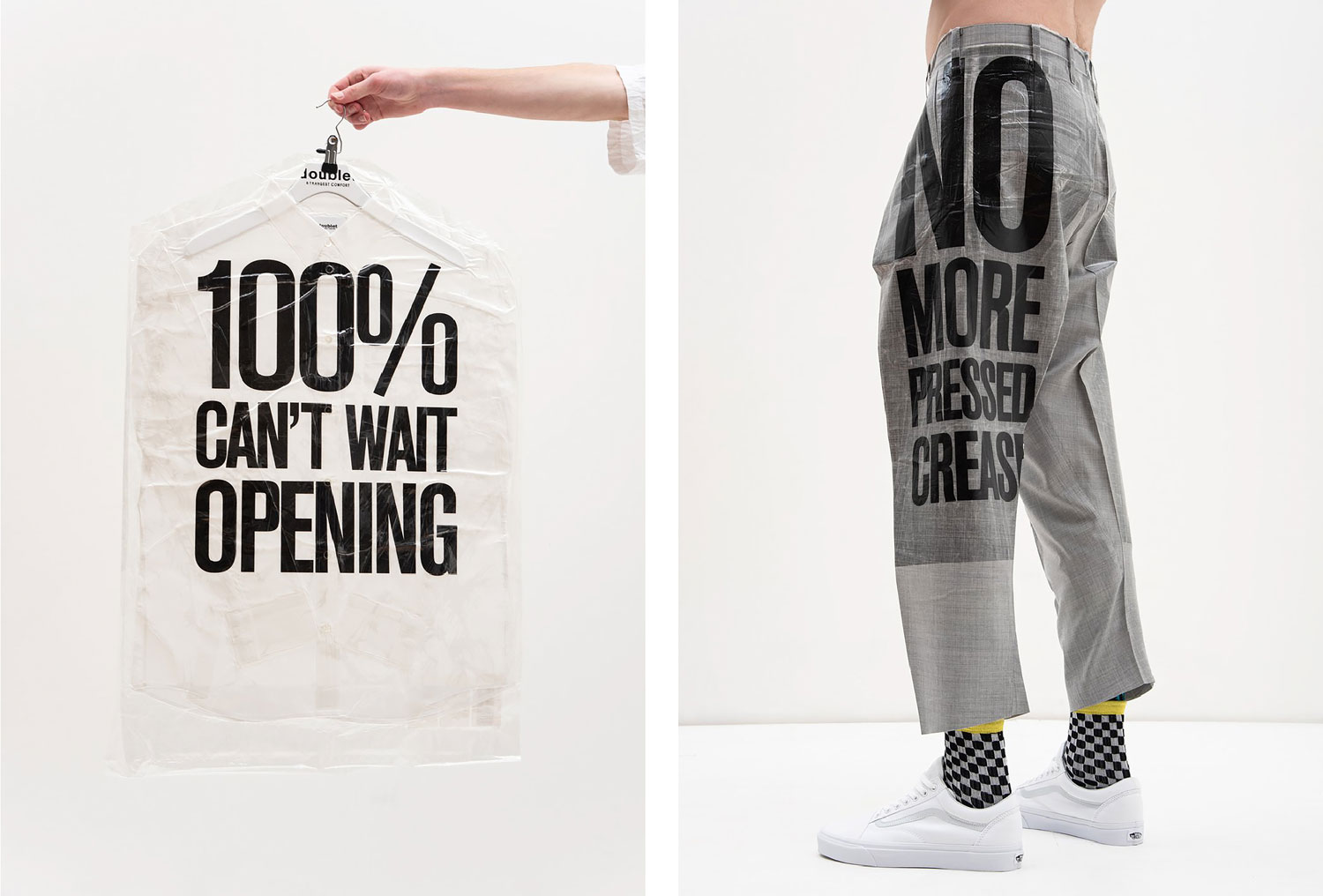 The full collection is now available at 017, Antonioli and other select retailers.