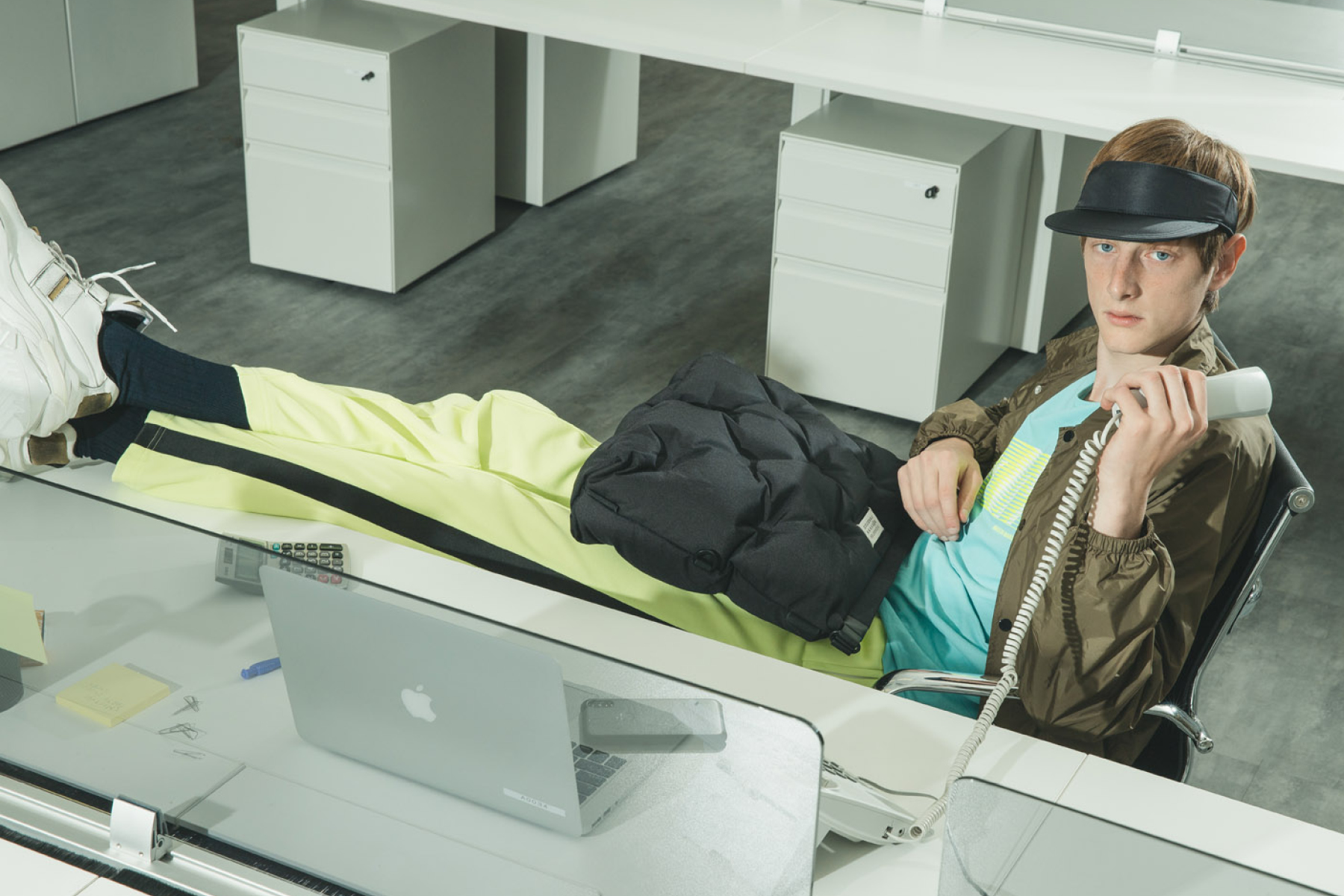 We're less than two weeks into 2019 and Maison Margiela has already blessed us with another fire collection. Captured in a HBX editorial, its Pre-Spring 2019 collection focuses on defining the transitional period pieces. Styled with accessories that adopt relatively oversized silhouettes, the already over-the-top Margiela looks have been further brought to the next level.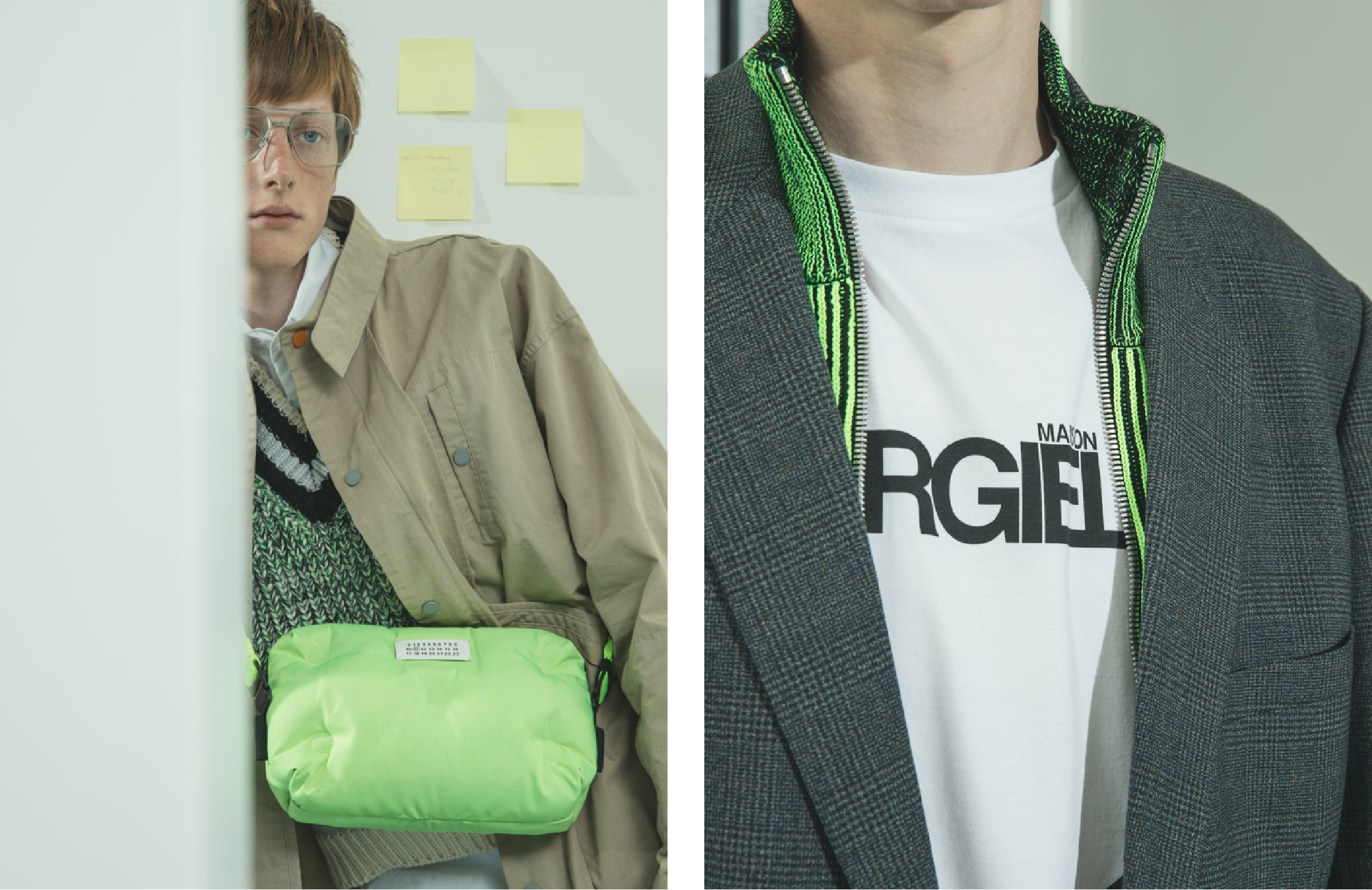 Neon colour palettes could already be seen everywhere in the past few seasons, but we know that this trend is certainly here to stay for a little longer. Also going along with the neon craze, the collection features distinct items such as the zip-up cardigan, knit vest and pillow pouch bag in a very attention-grabbing bright green colour scheme. Long-awaited new colour-ways of the hit Fusion Low Top Sneakers have also been introduced in the new line.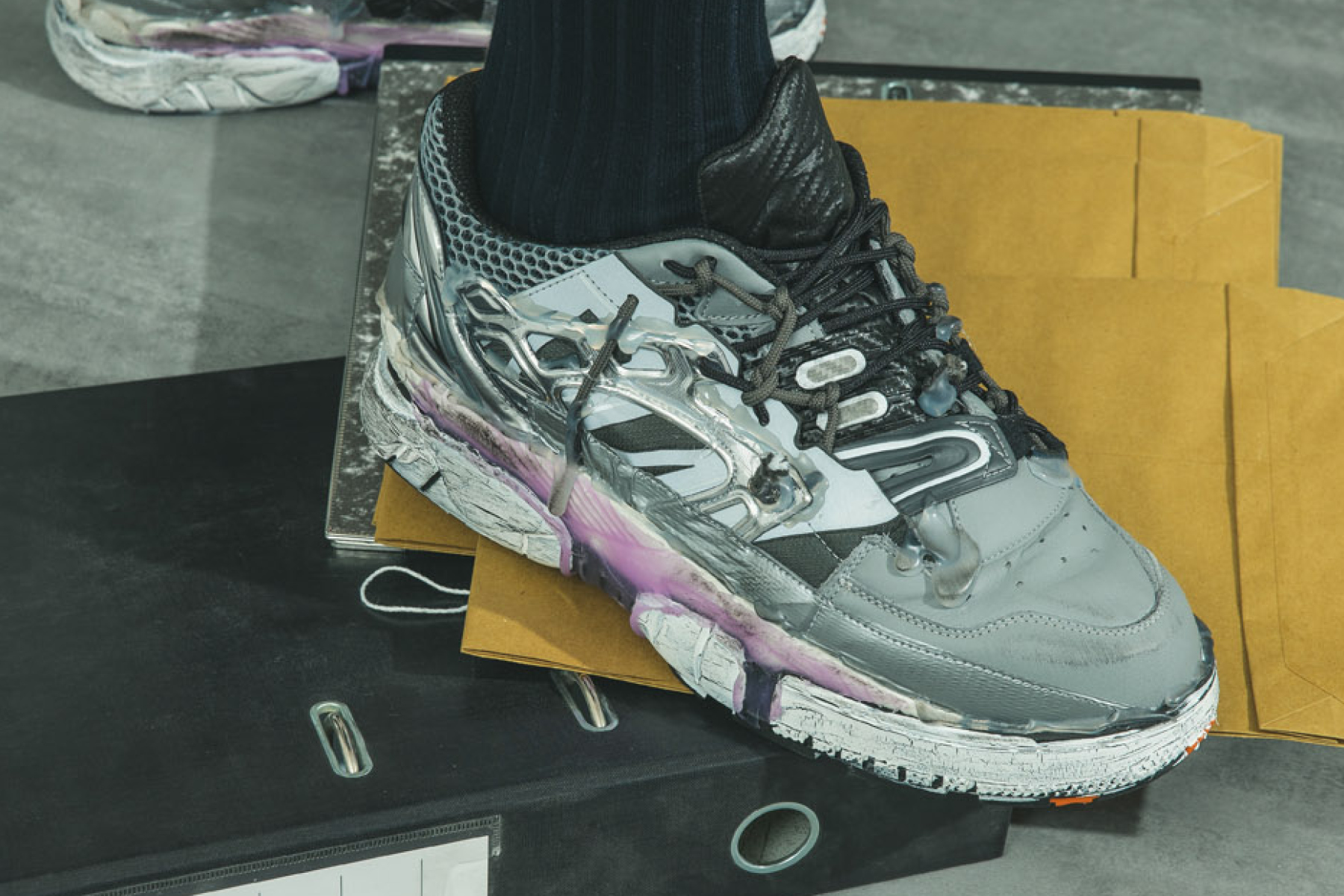 Something that will definitely catch your eye is the black and white graphic that resembles a sticker label with the word "stereotype" and its dictionary definition printed in bold. The graphic appears in some of the more toned-down garments and accessories in the collection, adding a little pop of detail to the more relaxed and casual silhouettes. These pieces would be perfect for you if you're worried that the neon green in some other garments and accessories catches too much attention. To further reflect the theme of stereotypes, HBX took the editorial photoshoot for this collection to the conventional office space in reference to corporate conventional tropes.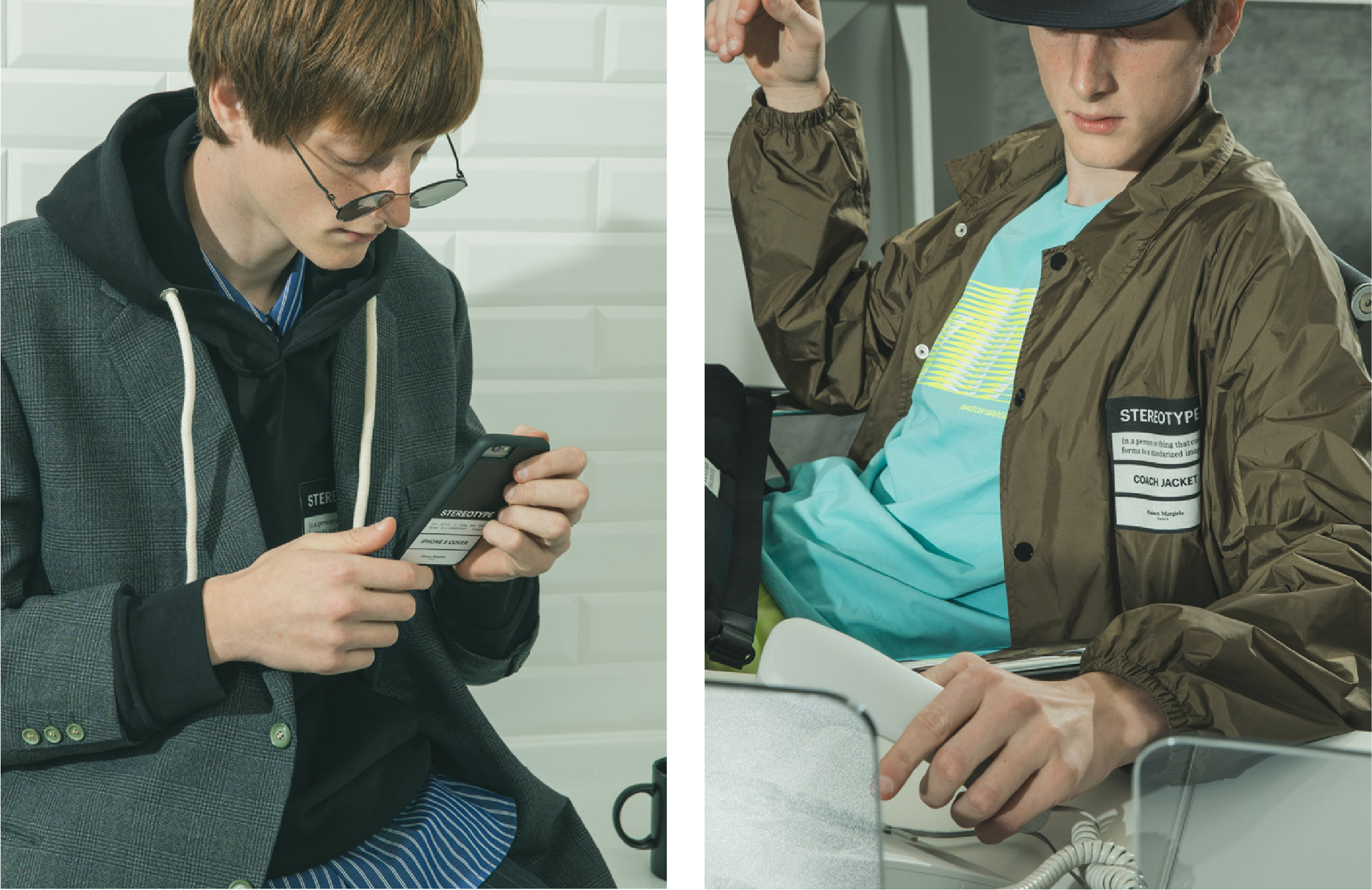 You can now cop all items from the collection online or in stores at Maison Margiela and HBX – prices range from USD$395 to USD$1380.