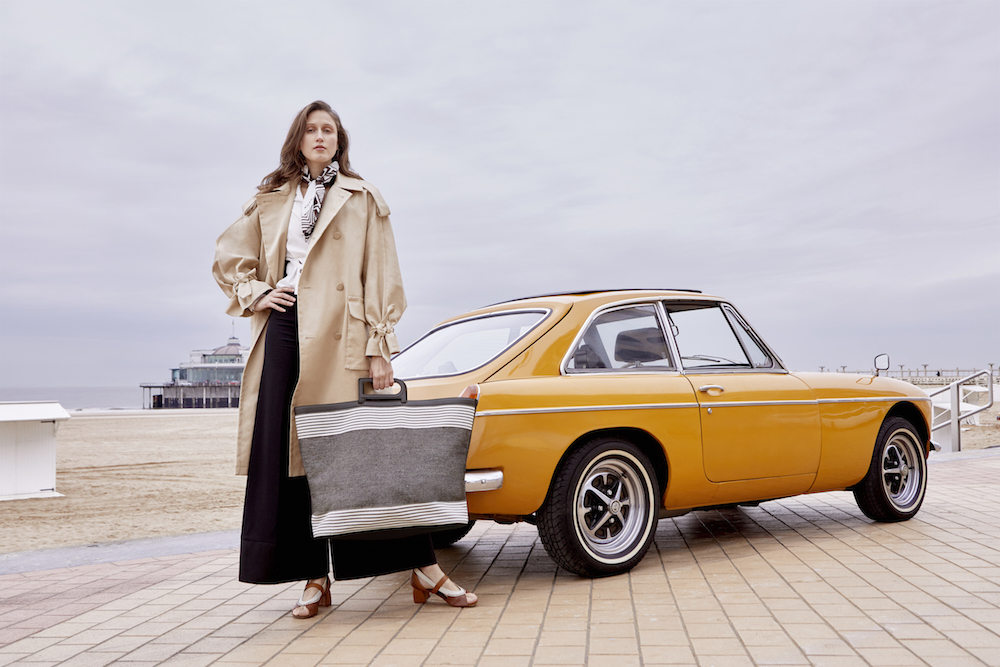 Delvaux just dropped the D to D bag, the brand's first soft construction bag. The high-quality accessory is designed to be practical with two ultra-resistant carbon fibre handles but also to embody sophistication.
The D to D comes in two colour combinations, classic or solar, that mix ebony and ivory for an understated style and saffron yellow and bayadere stripes for a livelier, more energetic look. Available in XL and MM size, the bag is made in France and is created for the contemporary woman always on the go.
Fashion icon and daughter of supermodel Pat Cleveland, Anna Cleveland personifies the bag in its femininity and modern attire in a short film to celebrate the bag's launch. Starring as a Flemish beauty inspired by a Vermeer painting, she wanders around a frozen Belgian beach and lives a surrealist adventure. Cleveland, much like the new D to D, combines eccentricity with effortless elegance.
Belgian fashion maison Delvaux has been at the forefront of luxury leather good for almost two centuries and has collaborated with many big names of the industry. With this new accessory, the brand expanding its style to appeal to an ever-growing audience.