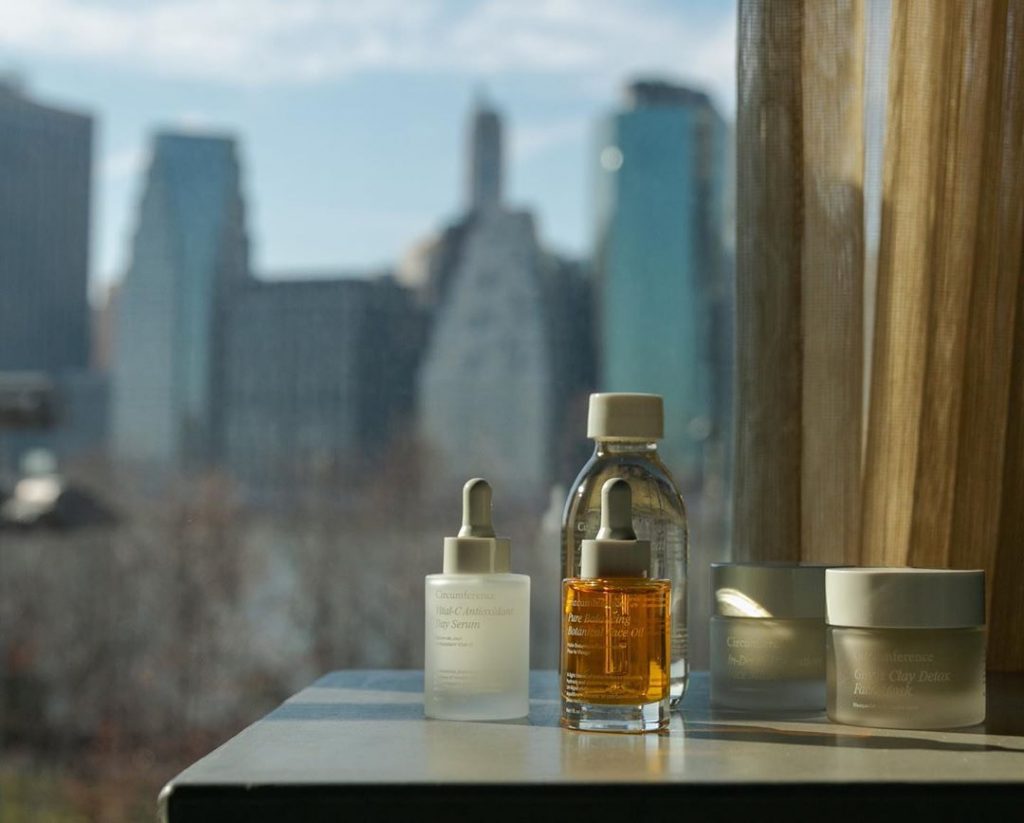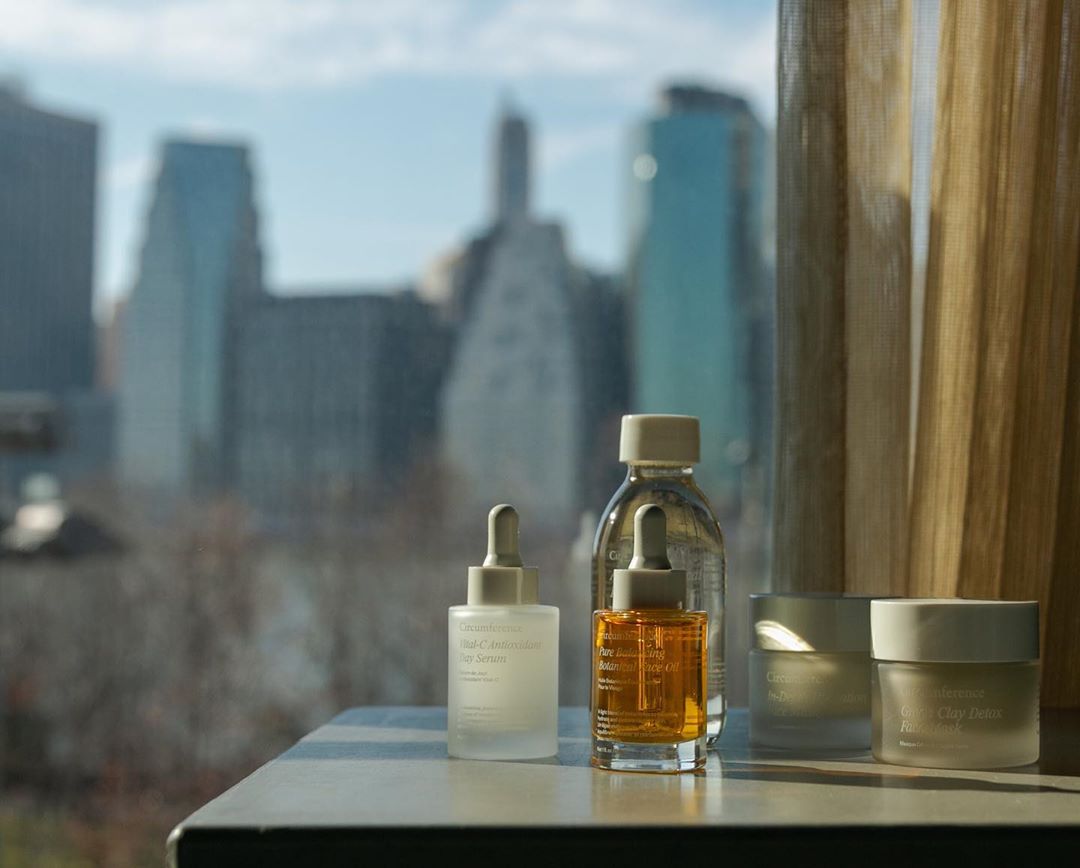 With the word "sustainable" being used excessively in marketing these days, it can be challenging to identify a brand that actually does good deeds. While larger entities technically have more resources, their business models also carry restrictions. In contrast, smaller independent businesses have an edge, with the agility to address consumers' shifting needs with an innovative supply chain and business model.
Jina Kim and Chris Young, the co-founders of Circumference, speak to us in detail about how their New York-based beauty venture engages in this ever-growing dialogue of conscious living, as they go beyond clean ingredients to address the environmental concerns at hand.
With integrity as one of Circumference's core values, how are you moving towards becoming a fully transparent brand?
CHRIS: Sustainability is such a complex topic – and the interconnected factors that affect our environment, society and economy at large mean that this is a never-ending journey. There's no such thing as being a truly sustainable brand – only that we are a brand with a mission to find more sustainable ways of creating skincare products.
For us, pushing the envelope means constantly searching for creative solutions – the way we tell our story, how we manufacture our products, source and extract our ingredients, the hiring decisions we make in all aspects of our business – which all play an important part in our brand-building. While no one part of what we're currently doing is more important than the other, our focus has largely been on continually building and editing our supply chain, primarily in how we source our ingredients.
We've invested much of our early months of brand development towards building our own supply chain from scratch, rather than solely relying on our manufacturer and private-labelling generic products. Sourcing our own ingredients and extracting them through a network of small partners allows us to have full transparency of every step of how our product is created. This allows us to have full control over not only the quality and purity of our ingredients, but also our fair-trade practices, and ultimately our efforts in reducing waste by donating clean bio-waste as compost to local farms.
What do you think that the new generation wants? How does Circumference engage with this market, from your branding strategy to product development?
JINA: I think that, more than anything, the new generation of consumers just wants more honesty out of brands. Consumers are now equipped with more knowledge than ever before, so those outdated, gimmicky tactics just don't work anymore. Consumers want to be better educated and better equipped to make smart decisions based on their own values and beliefs.
CHRIS: I think when it comes to skincare, they just want to understand how products work and how brands operate. They don't just want empty promises and antithetic, fear-mongering tactics; they're too wise for that, and the conversations are ultimately much more complicated and nuanced than that. So for us, our strategy has always been to effectively equip our customers with the knowledge they need to make the best decision possible. Our brand strategy is always predicated on smart, engaging storytelling that helps customers understand how and why our products work, and the positive impact they can potentially help create.
Sustainability goes beyond clean ingredients; it's a philosophy that carries down to fair practices and social responsibilities. What benchmarks and goals have you set?
JINA: We're always editing and tweaking our supply chain and product development practices. If we can source a particular ingredient from X instead of Y, then our work is to continually find those avenues. Sourcing sustainability means finding the highest-quality ingredients and trading at a fair cost, which ultimately helps the local producers and communities. Many of our ingredients come from developing regions, so fair practices is incredibly important in how they can sustainably continue to cultivate plants that are native to their own region. Unfortunately, we're not 100% there yet. We still don't have full transparency across all ingredients, and we've set some lofty goals for ourselves over the next coming years to continue to build on our mission.
What ideas are you incubating at the moment?
BOTH: We're currently working on launching a brand-new initiative around an ingredient we're experimenting with. We can't disclose any details just yet, but we'll update our customers on this soon!
Shop the range on Circumference's official site or on Net-a-Porter
See also: 5 things to know about Gucci Beauty's newest face, Ellie Goldstein