CHANEL celebrates haute joaillerie with 18 Place Vendôme presentation
October 20, 2020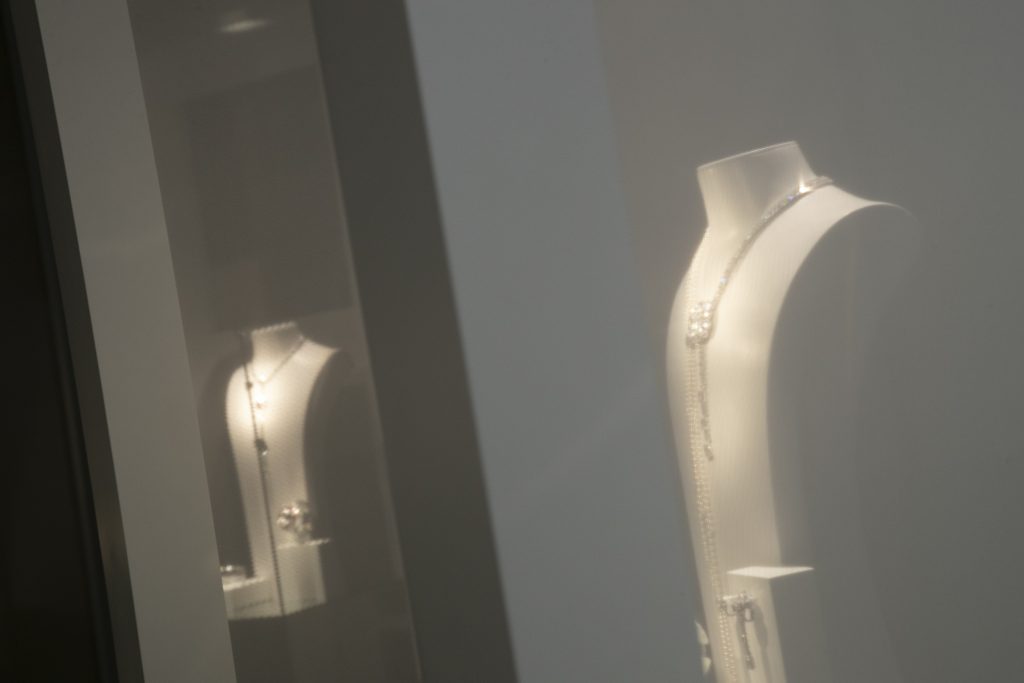 Paris on your mind? Earlier this month, CHANEL has brought the City of Lights to Hong Kong, with an exclusive presentation aptly called "18 Place Vendôme" at PMQ.
Transforming the space into the most prestigious square in Paris, "18 Place Vendôme" was one of Coco Chanel's sources of inspiration and where she crossed every day between her work and home. As the legendary Karl Lagerfeld once said: "Chanel and Place Vendôme are very linked. She lived in the Ritz, now there is a jewellery shop, it's very Paris, there are many photos of her on the Place Vendôme."
Scroll down to take a closer look at the one-of-a-kind pieces from some of CHANEL's most iconic haute joaillerie collections created in the last decade:

The 1.5 – 1 Camélia, 5 Allures collection
Photo: CHANEL
Unveiled at Paris Haute Couture 2019, the 1.5 collection features 50 pieces of camellia-themed high jewels, 22 of which are transformable, so that they can be worn in a multitude of ways. As Coco Chanel once said: "My [jewels] are flexible and detachable [ …] You can take apart the jewellery and use it to match a hat or fur. In this way, the set of jewellery is no longer an immutable object. Life transforms it and bends it to its needs."
The L'esprit du Lion collection
Photo: CHANEL
Coco Chanel was born on 19 August under the star sign Leo, making the majestic feline CHANEL's emblem, which has been often spotted in her creations – from suit buttons to the clasps of handbags. Making its first appearance in 2012 into the world of CHANEL's High Jewellery, the lion has been the star of the collections include the Sous Le Signe du Lion collection launched in 2013, as a homage to Coco Chanel's zodiac sign as well as one of her favourite cities, Venice.
In 2018, the L'esprit du Lion collection begins a new era with 53 High Jewellery pieces inspired by the lion found in Gabrielle Chanel's apartment at 31 Rue Cambon in Paris.
The Café Society collection
Photo: CHANEL
Free from all classic references and the shackles of traditions, the Café Society collection celebrates singularity and originality. With a seamless marriage between abstract geometry and avant-garde design, the brilliant pieces speak loudly in a new aesthetic language – one that says brash confidence and pure elegance.
The 1932 collection
To commemorate the 80th anniversary of the "Bijoux de Diamants" collection, which was created by Gabrielle Chanel in 1932, CHANEL rolled out a whopping 80 High Jewellery pieces in the 1932 collection in 2012, all boasting iconic motifs of CHANEL high jewellery heritage – from the comets, stars, suns, fringes, fountains, to ribbons, feathers, and of course, the hallmark lion.