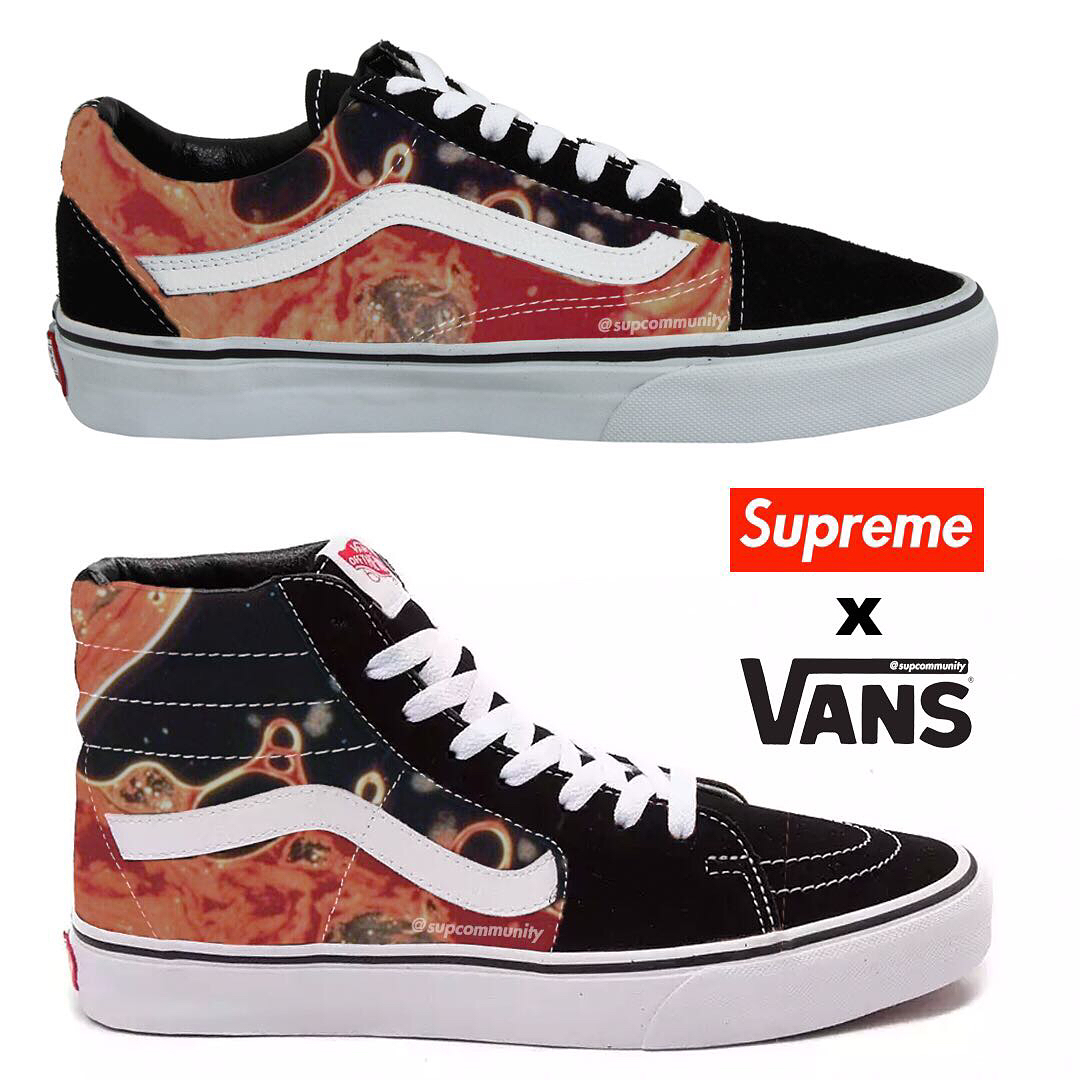 For their latest collaboration, Supreme and Vans have supposedly teamed up with shock artist Andres Serrano, to bring his nauseating Blood & Semen pattern to their upcoming kicks. Photos of the Old Skool, Chukka and Sk8-Hi the pattern have been leaked on Instagram.
Serrano is an American photographer known for his controversial works. He made headlines in 1987 for his most well-known work, Immersion (1987), or Piss Christ, which shows a crucifix submerged in the artists own urine. He's also the man behind Metallica's Load and ReLoad album art. What looks like magma to you, is actually cows blood and ejaculate, photographed under plexiglass. The artist first worked with Supreme earlier this season, their "Blood & Semen" hoodie debuted in August.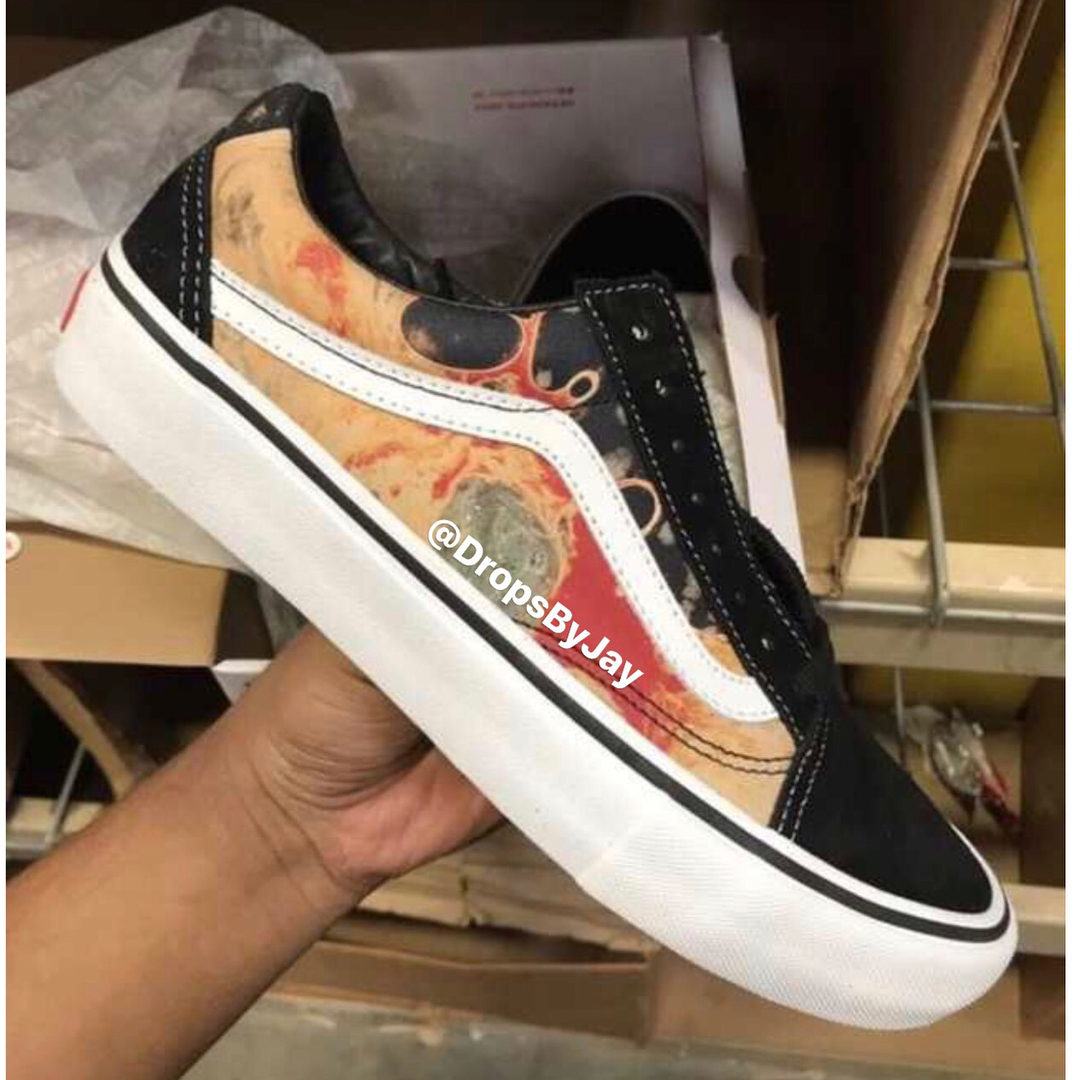 There's also a Blood & Semen skateboarding deck, if you want to go full on crime scene. For the moment, nothing has been confirmed, but we'll update this story when more information comes.