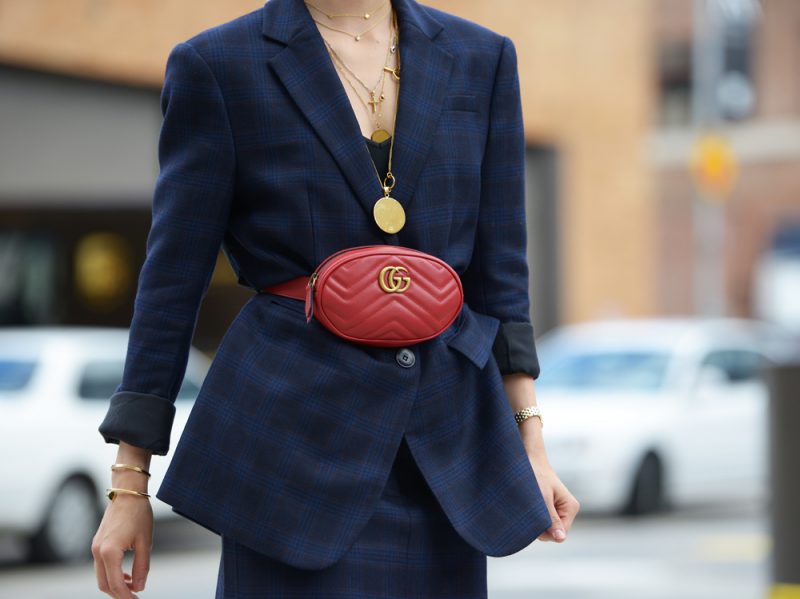 No matter the season, belt bags (AKA fanny packs) have become wardrobe must-haves. Not only are these bags functional, but the sheer variety allows you to be as extra as you want. From more reserved styles to graffiti-inspired accents, these are the best belt bags to complete your look this season.
Chanel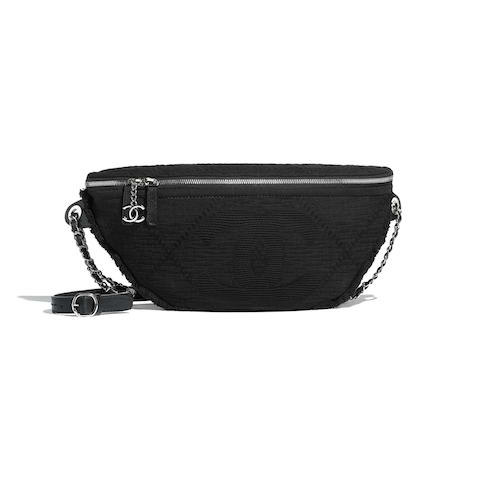 Featuring their iconic logo and mini keychain, Chanel's silver-tone metal waist bag is perfectly sized for your phone, cardholder, sunglasses and small accessories. Wear it daily with a mini black dress or white T-shirt and denim jeans.
Prada
We're pretty confident that you have seen this all over your Instagram feed. It's one of the most talked about belt bag designs, and it's because Prada's simple design goes with a wide variety of outfits.
Gucci
Spotted on several celebrities such as Alessandra Ambrosio and Eva Chen, Gucci's GG Marmont Belt Bag has been one of the hottest bags this year. It comes in different materials such as velvet and leather and has three-compartments. Mix and match to suit your style.
Calvin Klein 205W39NYC
Calvin Klein 205W39NYC highlights the idea of being classic and casual. The leather-trimmed belt bag has two zipper-front pockets which are perfect for travelling. Stick your passport, wallet and sunglasses into the bag and go explore.
Fendi
The theme of this season is clear: logos. Italian fashion house Fendi plays with their 'F is Fendi' logo in its upcoming collection. Wear the calfskin bag either on shoulder or waist.
Balenciaga
If you're looking to go for street style, this would be it. Made in Italy, Balenciaga's graffiti-inspired belt bag was first spotted on the Spring Summer 19' runway. Wear it with an oversized T-shirt and denim jeans.
Miu Miu
Miu Miu proves that belt bags can be elegant as well. The convertible velvet belt bag effortlessly goes with a variety of casual to classy settings. Put it around your waist by day and carry the gold crossbody chain over shoulder by night.