Audemars Piguet reveals four new references and unique piece sold in auction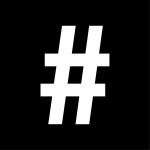 By: Hill Choi Lee
August 28, 2023
Audemars Piguet unveils its new collaboration with American designer Matthew Williams, founder of the brand 1017 Alyx 9SM
Four new Royal Oak and Royal Oak Offshore references, combining the manufacturer's recognisable codes with the designer's refined touch, were launched simultaneously. Audemars Piguet and Matthew Williams have designed this modern collection together to appeal to fashion lovers to further express their individuality. A two-tone unique Royal Oak piece uniting stainless steel with 18-carat yellow gold was auctioned off during the launch evening, raising US$1 million in profit for underprivileged children.
This unprecedented collaboration between Audemars Piguet and Williams' fashion brand 1017 Alyx 9SM, which was founded in 2015, is the last example to date celebrating the strong ties that the luxury watchmaker has forged with different creative worlds, such as fashion.
Also see: Cover Story: Audemars Piguet, masters of time
The Chicago-born designer likes to play with materials that are high quality, innovative and highly technical to develop surprising and disruptive creations. "A collaboration like this allows for me to explore and extend my knowledge to another area of excellence," says Matthew Williams.
A unique piece to support underprivileged children in auction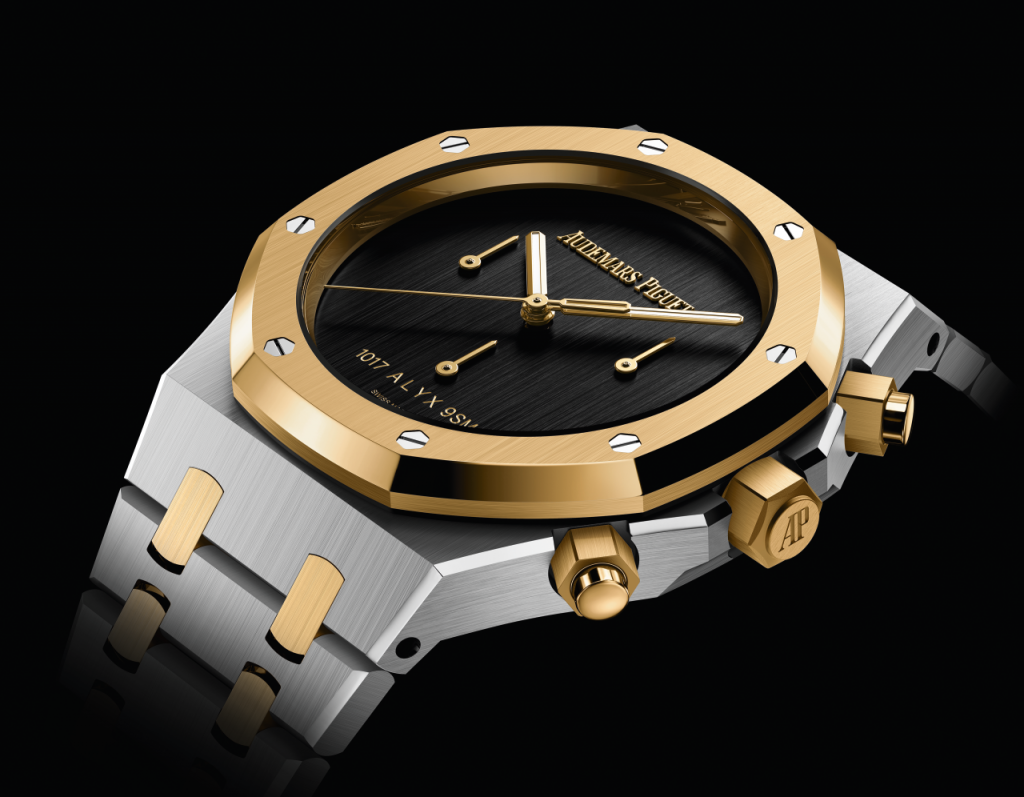 The designer and Audemars Piguet have previously created a unique Royal Oak Selfwinding Chronograph piece, which is a 41 mm model that has a two-tone case and bracelet, combining 18-carat yellow gold and stainless steel.
This unique piece was sold in an auction that took place in Tokyo on August 24, during the launch party that celebrated Audemars Piguet and 1017 Alux 9SM's collaboration.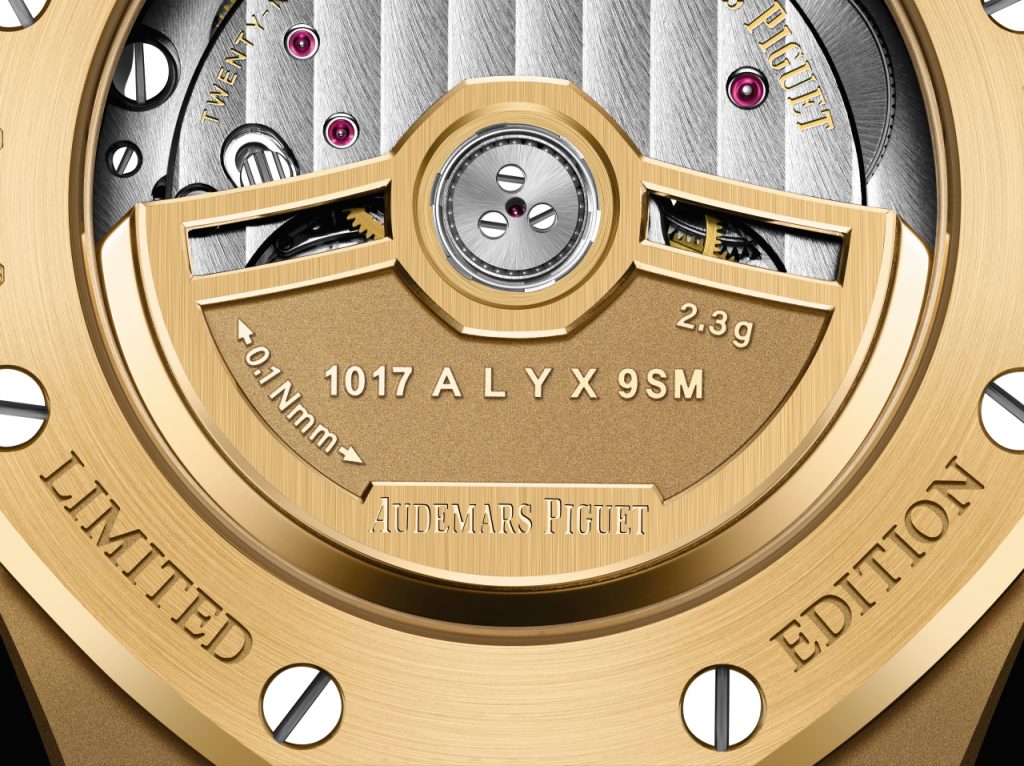 It was sold at US$1 million, this one-of-a-kind timepiece will enable to support play-based learning initiatives in favour of disadvantaged children, notably through the actions of the NGOs Kids in Motion and Right to Play.
Kids in Motion supports a specific project in Lamu, Kenya, which allows the local population to strengthen its infrastructure and support the activities of its community within the school. Right to Play uses play to reveal the potential of each child. The choice of these projects was made jointly by the Audemars Piguet Foundation and Matthew Williams, who has been supporting actions in favour of disadvantaged children for many years.
Also see: Audemars Piguet "Black Suit Spider-Man" auctioned for record US$6.2 mln