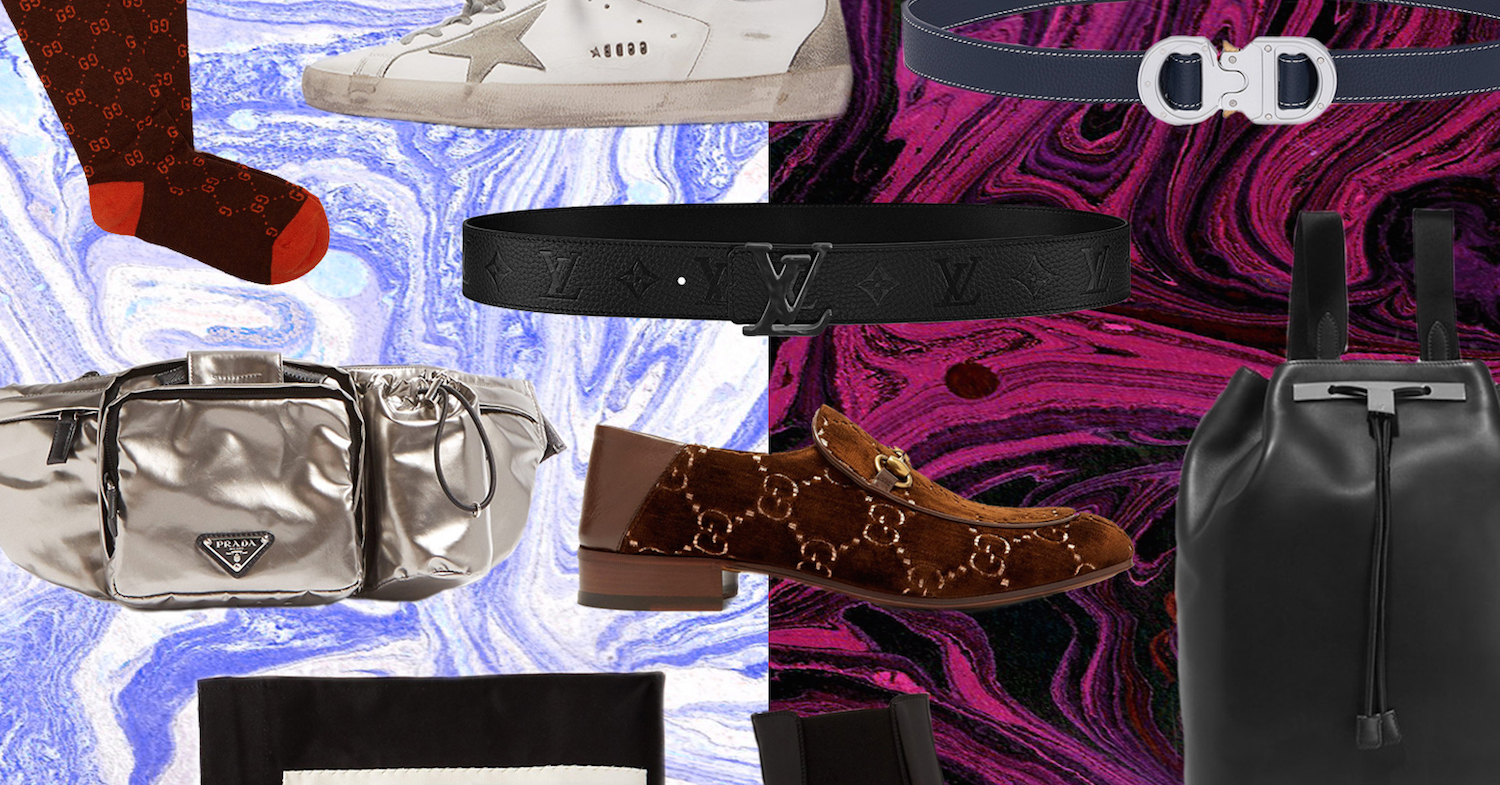 Chinese New Year has just passed and I know for a lot of us that means some extra bank. So if you're ready to cash out your lucky lai see, here's some trending wardrobe staples you should consider upgrading this season.

Statement Belt Bags
For days when I don't have a lot to bring but I don't want to be weighed down by my pockets, a belt bag is something to sling on without needing to think about it. Easy and versatile, we've seen brand after brand come up with their own variation, but I've only seen a few that can actually complete an outfit. I like these two belt bags Balenciaga came out with: A reflective version that lights up when you take a flash photo of it, and a velvet version with a Parisian souvenir chain strap. Prada also came out with a metallic nylon kind, which has all the functionality you need in a high shine silver finish.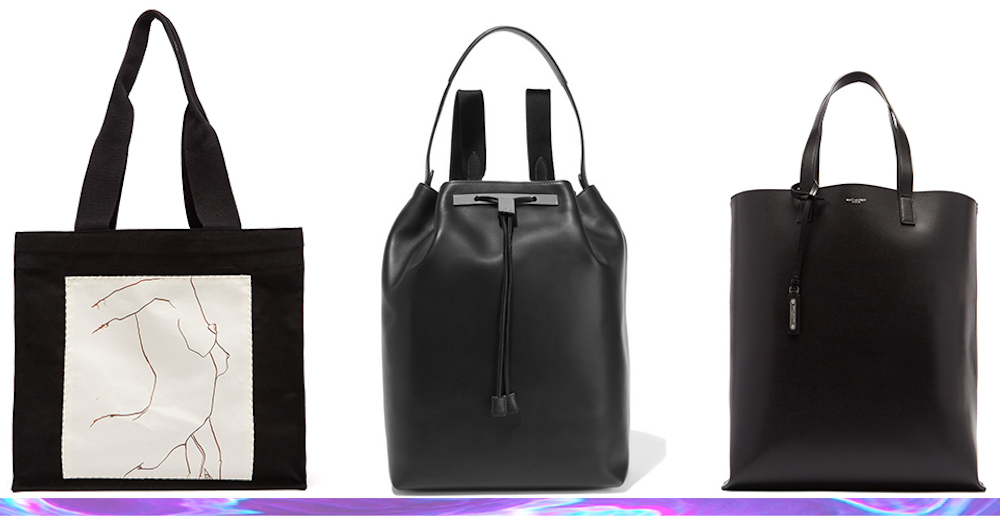 Art School Totes
The art school student aesthetic is real and is like your cooler, more alternative sibling. Tabi Boots, silver piercings and an iced coffee to go: what better way to go about your day than to look intimidatingly competent yet slightly disheveled from the stress that comes with being you. Paparazzi snaps of the Olsen twins prove they're the leading ladies of this aesthetic, so it's fitting that The Row does the most perfect black backpack of my life that also doubles as a tote with a top handle. Saint Laurent's cabas tote is subtle, clean and the smooth black leather will wear down nicely with time. For something slightly more tongue in cheek, Hillier Bartley has a canvas tote with a beautiful sketch of a woman's body.

The White Sneaker
We should all own a reliable pair of clean white sneakers. Whether you like them chunky like an Air Force One or you prefer a slimmer tennis shoe type, a comfy pair of white sneakers go a long way. Everyone loves the Acne Studios Rockaways, and Calvin Klein 205W39NYC's trainers with the jagged treads are the most interesting dad sneaker I've discovered since the Triple S. A Golden Goose sneaker is also always the right move, especially when they come in every colour way depending on your taste and adventurism.

A Power Boot
I like having a good boot to stomp around in for when my ego takes a spike for the day. A wooden sole that makes a heavy clunk every time you take a step makes you feel like you're in charge. Chelsea boots are a flattering shape that everyone can pull off, and Saint Laurent does them best. This season they redid their classic Wyatt boot in a metallic bronze finish, and their patent black Dakota boot is the shoe most models walked in for Saint Laurent's SS19 runway show held at the Eiffel tower. Alexander McQueen's square edge Chelsea boot is a personal favourite, with a well constructed sole and stacked heel that will be sure to give off some BDE.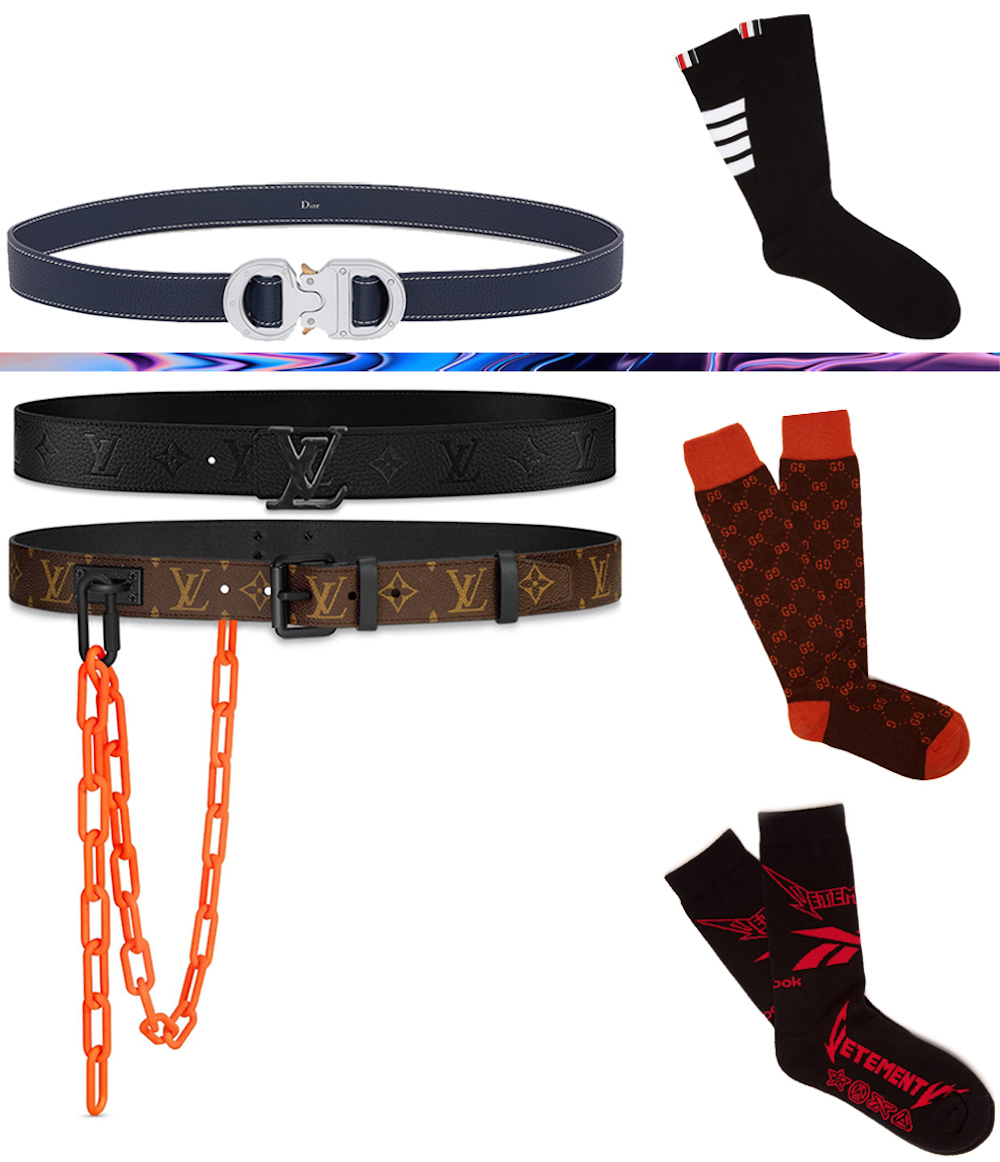 Socks, belts, and stuff.
Don't sleep on the details, a belt and a good pair of socks are just as important as the rest. Kim Jones' new Dior Homme has been heavily anticipated this season, and so are their new belts with hardware designed by Matthew Williams of 1017 ALX 9SM, Alyx Studios. Louis Vuitton has also gotten a streetwear update within their accessory lines, with an all black leather monogram belt and canvas rendition with matte chain detailing. Socks are more about personal preference, so I have a Thom Browne pair for the preppy boys, Gucci for the fashion sisters, and Vetements for the hypebeasts.