Meet the celebrity stylists behind Jennifer Lopez, Rihanna and Chris Evans' looks
July 27, 2020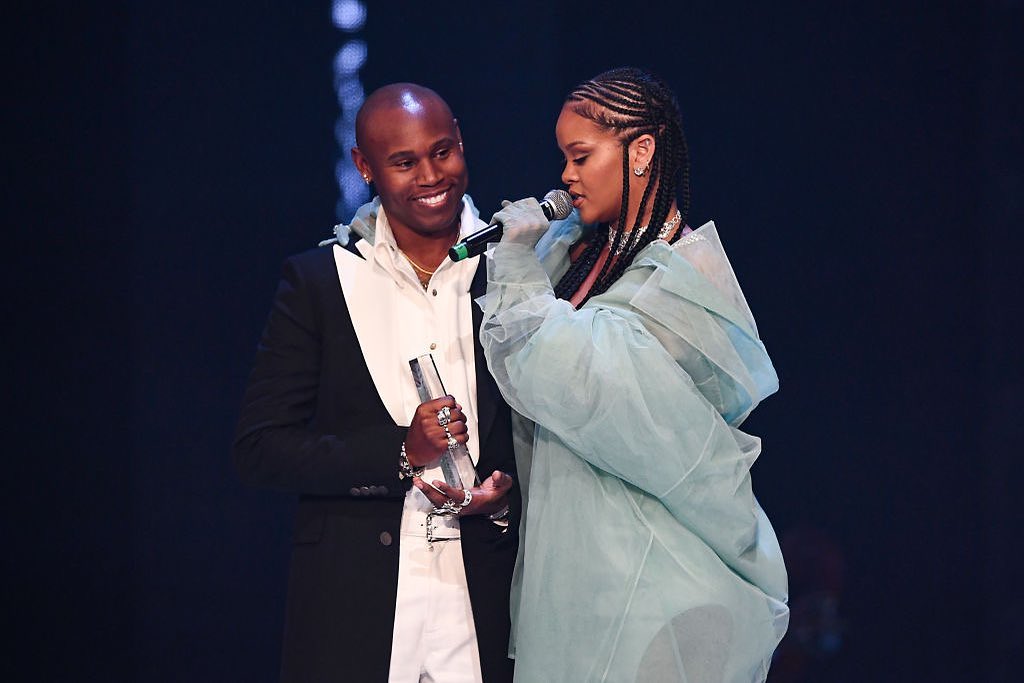 While celebrity stylists used to be kept away from the limelight, we can now enjoy a behind-the-scenes glimpse of their work in action thanks to social media – and discover who's really responsible for the coolest celebrity fashion looks around.
Below, we've rounded up seven celebrity stylists to follow on Instagram. Now that red carpet strutting is off-limits for the considerable future, a little bit of vicarious style stalking is exactly what the fashion doctor ordered.
Law Roach
When was the last time Zendaya looked anything less than incredible on a red carpet? While you're wracking your brains, allow us to introduce you to Law Roach, the self-proclaimed "image architect" and former America's Next Top Model judge behind the actor-singer's sartorial hot streak – including her unforgettable Met Gala turns as Cinderella and Joan Of Arc. Famously responsible for masterminding Celine Dion's style renaissance with an army of OTT couture looks, Roach has also since worked his magic on Ariana Grande, Tiffany Haddish and Jameela Jamil.
Follow Law Roach @luxurylaw
Kate Young
Kate Young's story seems straight out a fashion fairytale – the former assistant to Vogue's Anna Wintour worked her way up to becoming one of the world's most in-demand stylists. With an eye for creating fresh, contemporary looks, Young has a special talent for turning Hollywood's bright young things into bona fide style sensations, with clients like Selena Gomez, Margot Robbie, Dakota Johnson and Michelle Williams all regularly gracing the best-dressed pages.
Follow Kate Young at @kateyoung
Elizabeth Stewart
An industry veteran, Stewart spent decades working in fashion journalism before parlaying her experience styling celebrities on shoots into a full-time career. A tailoring whizz, her eclectic client roster shows just how good she is at nailing a celeb's distinct aesthetic – whether it's Cate Blanchett's risk-taking couture (including the unprecedented move of Blanchett re-wearing her 2014 Golden Globes gown to 2018's Cannes Film Festival), Zoey Deutsch's colour-popping verve, or the classic Hollywood sophistication of Julia Roberts and Sandra Bullock.
Follow Elizabeth Stewart at @elizabethstewart1
Ilaria Urbinati
It's not only female stars that have to look slick on the red carpet – and these days, guys slapping on a bog-standard suit no longer cuts it. A former fashion buyer, Urbinati has carved herself a niche as the go-to for men's styling, with high-profile clients that include Chris Evans, Dwayne Johnson, Rami Malek, Charlie Puth, Ryan Reynolds and Donald Glover. Expect the unexpected with her looks, which play with unusual textures (suede, velvet, corduroy), bold colours (cobalt, mustard, emerald) – and the occasional floral print pyjama suit thrown in for good measure.
Follow Ilaria Urbinati at @ilariaurbinati
Samantha McMillen
Branded the "queen of custom" owing to her penchant for putting clients in one-of-a-kind couture creations, McMillen's greatest successes have come from creating singular aesthetics for buzzy young actresses – including a Disney princess (Maleficent's Elle Fanning), a Marvel superhero (Captain Marvel's Brie Larson) and a Jedi warrior (Star Wars' Daisy Ridley) – alongside timeless looks on male celebs like Chris Hemsworth, Ryan Gosling and Johnny Depp. Her run of show-stopping outfits for Fanning at 2019's Cannes Film Festival, where she served up majestic Valentino, Gucci, Vivienne Westwood and Dior gowns in quick succession, established her as a style force to be reckoned with.
Follow Samantha McMillen at @samanthamcmillen_stylist
Rob Zangardi & Mariel Haenn
Who can resist a good two-for-one deal? Styling duo Rob Zangardi and Mariel Haenn became friends working at MTV before teaming up for their big break – styling Rihanna in the "Umbrella" video. They now count some of the world's most glamourous A-listers amongst their clients, including Jennifer Lopez, Gwen Stefani, Camila Cabello, Hailee Steinfeld and Rita Ora, creating looks for both Lopez's and Stefani's Vegas residencies, alongside the entire 230-costume wardrobe for Lopez's electrifying Super Bowl performance.
Follow Rob Zangardi at @robzangardi and Marie Haenn at @marielhaenn
Jahleel Weaver
If you're going to only have one client, it better be an amazing one – and they don't come much more amazing than Rihanna. Having cut his teeth assisting Rihanna's former stylist Mel Ottenberg, Weaver has risen to become the singer's right-hand man and deputy creative director of her fashion empire Fenty – with Rihanna affectionately dubbing him "family". Unafraid to play with proportions and perceptions, Weaver's avant-garde "no rules" looks and Rihanna's fearless approach to fashion are a match made in style heaven.
Follow Jahleel Weaver at @illjahjah
See also: 7 top celebrity makeup artists to follow on Instagram