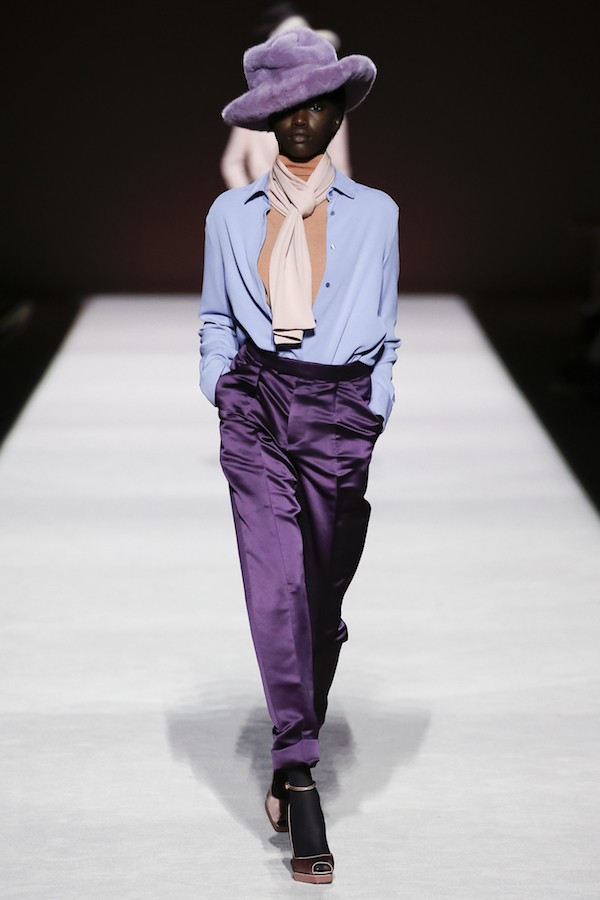 We recently got to spend ten minutes alone with Tom Ford after his Autumn/Winter 2019 show, the traditional inaugural show to New York Fashion Week. The show did not fail to deliver glamour or luxe appeal and it did make a statement about a slouchy pant being a must-have for the season (a departure from the pencil skirt that is typical of Tom Ford, but we'll take it.) Murmurs filled the crowd at the quilted puffer jackets and coats in leather that looked buttery even from the distance of our seats from the runway. There was definitely a more casual-like and sporty attitude that prevailed and maybe a little bit of an urban reference. The retailers will happily see the dollar signs in terms of the wearability and ease of this collection. Could this be Cali vibes from living in Los Angeles for the past year? Mr. Ford showed his range and shined in the menswear from casual to tailored. The gowns towards the end, especially the sparkly finale, were a reminder of his ability to shine on the red carpet.
Here are the 10 things you may have not known about Tom Ford which we discovered in 10 minutes: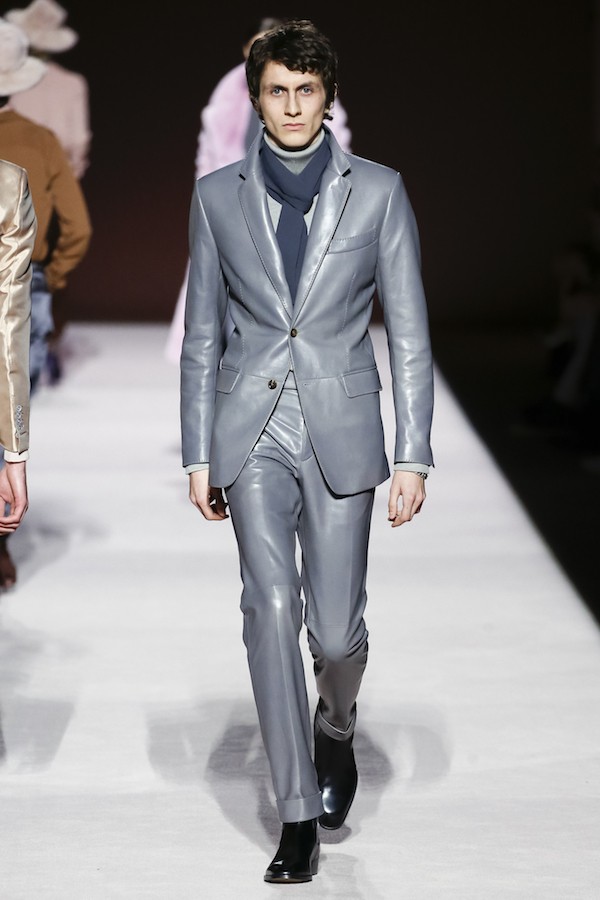 Tom Ford use to live in Hong Kong
Before his time at Gucci, he worked for another brand which required him to do product development in Hong Kong. He would stay at the Regent Hotel for a reasonable period during that time. He loves Hong Kong and has fond memories of his time there. He secretly visits Hong Kong from time to time.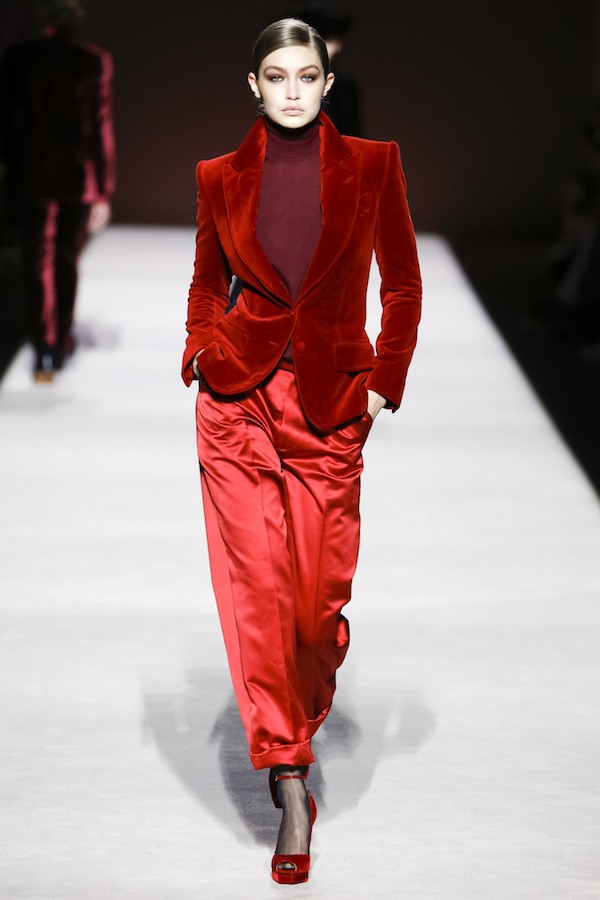 His favourite looks from a show are ALWAYS the first and last ones
"I always put my favourite look right at the beginning of the show and then my favourite evening look at the end of the show. You always want to open with what you believe in the most and close with what you believe in the most. But you take the viewer on a journey. Of course I like all the looks or they wouldn't be in the show, but look number one and look forty-five were my favourite. The colour palette together and the simplicity."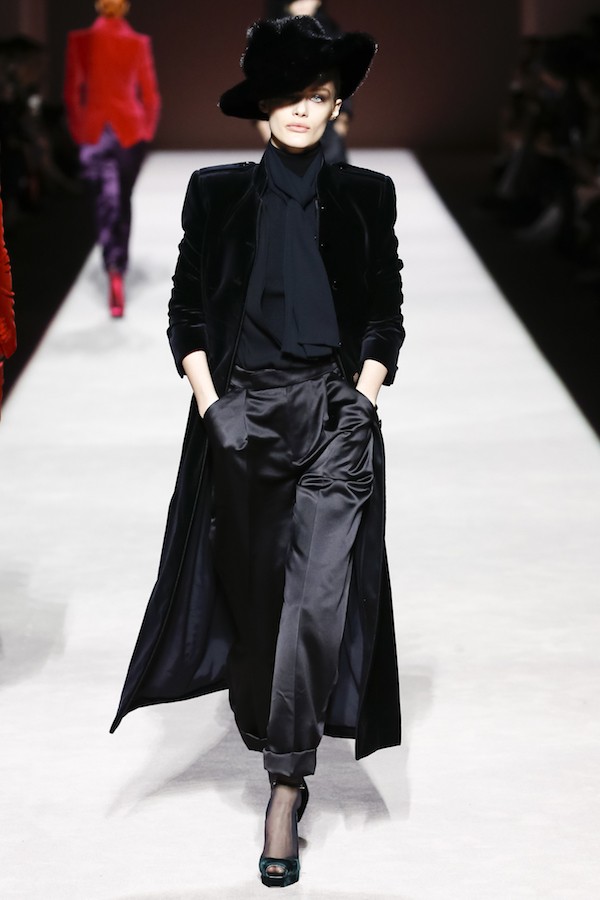 The inspiration for the AW19 collection is simple: simplicity!
"I love the simplicity of the silk blouse with a velvet pant. My career took off in 1994 with a velvet pant and a simple shirt. One of my favourite collections of all was when I showed simple white jersey dresses. I wanted to come back to this simplicity. For this collection I was very much influenced by what's happening in the world. I don't mean a specific incident prompted me to do a certain kind of anything, but I was feeling agitated, uneasy and harassed just because of the climate we live in. I wanted clothes that weren't confrontational, that were just beautiful with a certain softness, simple and non-aggressive. Some seasons I have done clothes that are aggressive but it didn't feel right this season. I reacted to the way I was feeling emotionally."
He is in the mood for pants this season
"Last season it was all skirts, but this season I was really feeling PANTS!"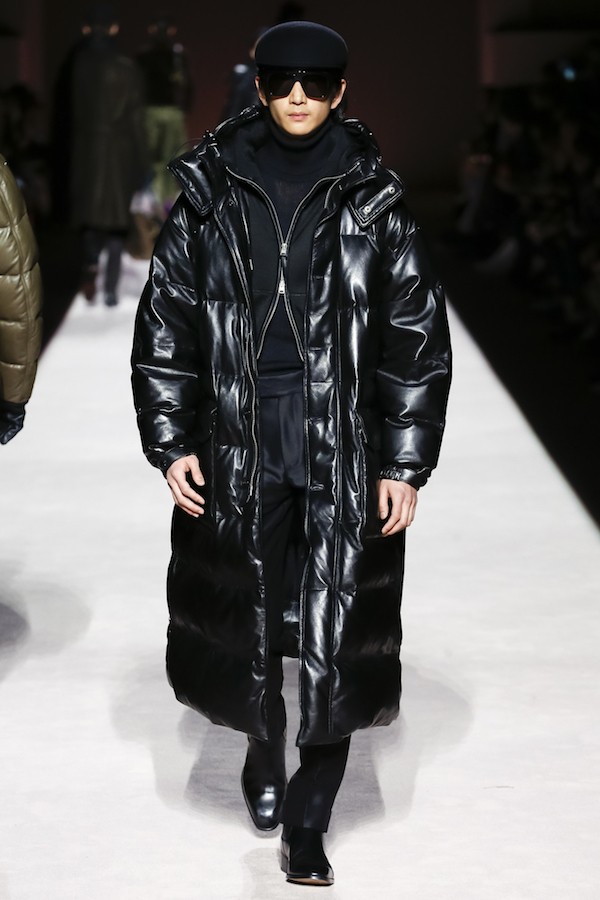 Contrary to popular belief, there isn't a "creative direction" memo for the team at the beginning of the season for the collection
"First of all, I love my team but I don't give directives to the team. I am in atelier draping, pulling, cutting and pinning. It still comes from what I am feeling and it changes right until the last minute as before it comes down the runway. The evening dresses were finished only two weeks ago in our atelier in Los Angeles because I had originally done things that had more work and more embroidery, but then they didn't look or feel right to me. You cannot design too far in advance because you have to react to what you are feeling emotionally about the world. You want to live in the world, take everything in and react to it. This is how I work. It's really comes together in the last two weeks. It's almost not fresh if it doesn't happen this way."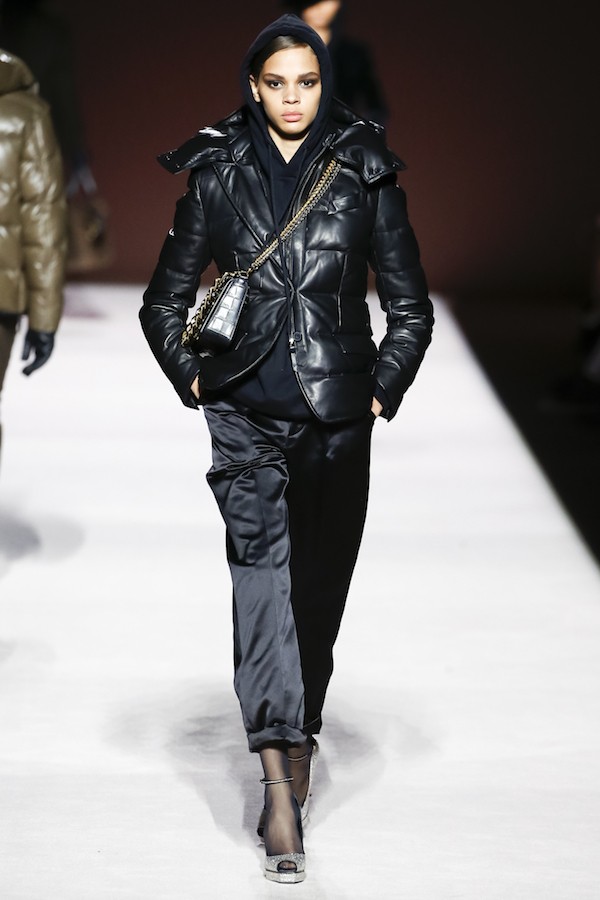 He designs for LIFE
"I design for she's wearing this….. does she look good? Does she look bad? What would I do differently? What should we should do next season? We were just here. We were just there. What's next? I've seen those shoes already… what kind of shoes do I want to see next. I don't go to Tahiti and come back and do a floral Tahitian collection. I think there was a point in time when more designers worked this way, but this was when it was only two collections a year. The business wants more collections to be faster in an industrialised way. It's challenging to be creative on a calendar.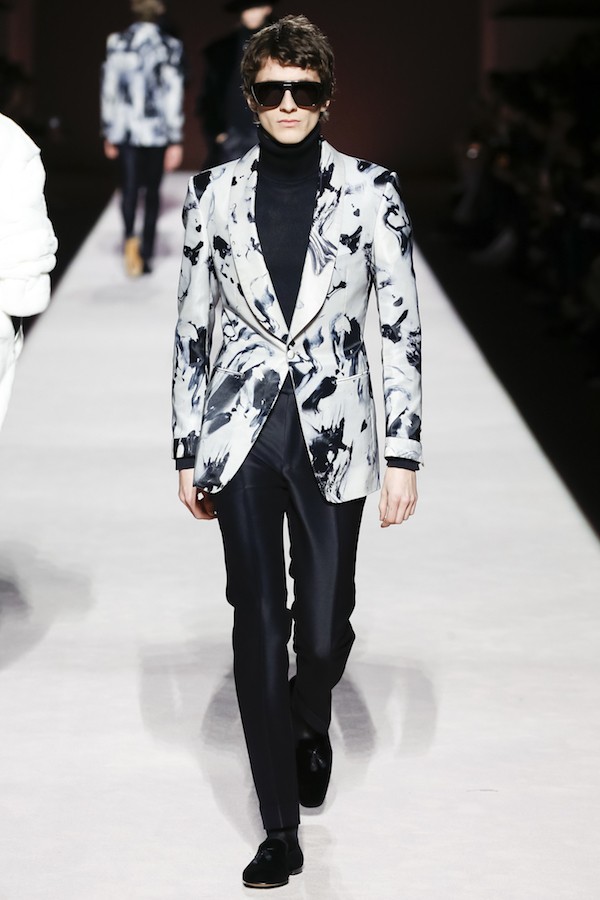 He doesn't care for the kind of art that has to be explained to him
"Maybe the customer in the store looking at the rack doesn't need to know the narrative behind a collection. Maybe they just have to emote and have a "wow! I-love-this!" moment. When you are excited when you design something and love it – the customer will respond to it. I believe this. They don't know the back story of where the ideas come from. They try on the jacket. They look great! And that's it. This is how I refer to art. If it doesn't make me feel something. I don't respond to it."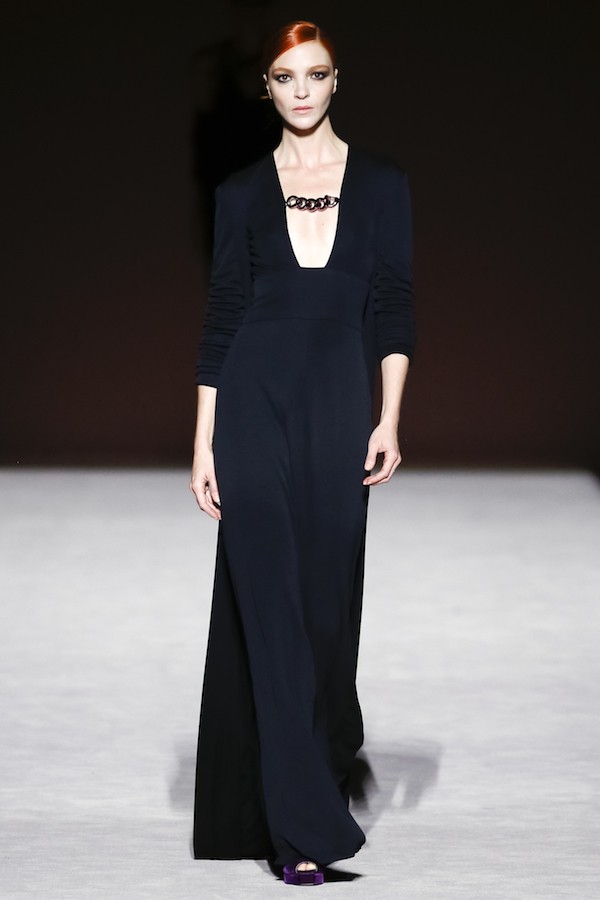 He just wants to make men look their most handsome and women their most beautiful
"People often say that this approach makes it all about sex. If you put a woman in front of me and I am fitting her dress, of course, I want her breast to look their most beautiful, her waist to look its most beautiful, and her body to look its best. Guess what you end up with? Something that is sensual and sexy! I am fitting a body."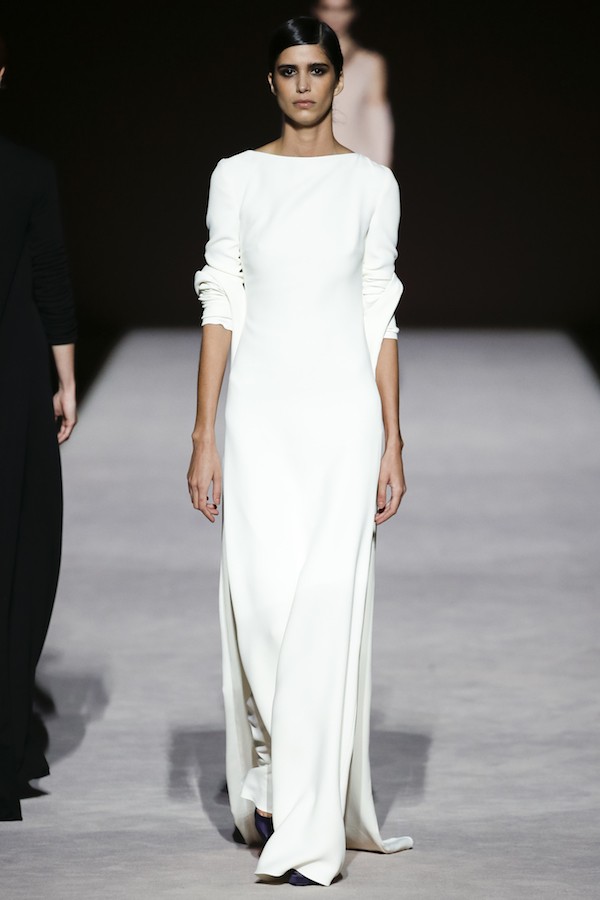 We made Tom Ford choose between these four values as being the most important to him: sexy, glamour, stylish, elegance.
He chose ELEGANCE. "Elegance isn't just what you are wearing. Elegance is how you talk to people. Elegance is how you deal with things. Elegance is something you can have in a pair of jeans and a t-shirt. "
Also, Tom Ford only shops online.