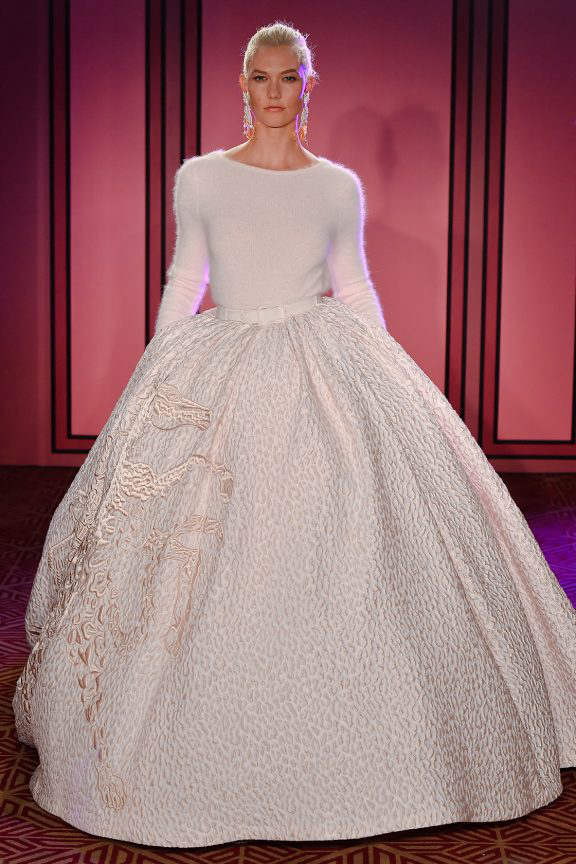 #legend Fashion Director Kim Bui Kollar jots down some thoughts from the front rows of New York Fashion Week, day two.

Solace London
The duo behind Solace London, Laura Taylor and Ryan Holliday-Stevens showed for the first time in New York. There were no seating assignments, and the democracy and the civil trust for the attendees made for a really pleasant calm atmosphere before the show. Served up were bold looks, in the sense of colours and lines. The propositions look easy to wear. Easy to see the values guiding the designers - sexy, cool, modern. The sensuality of the a-symetrical shoulder was a strong message and not to be missed. Percentage of white shoes seen on the front row: 40 per cent.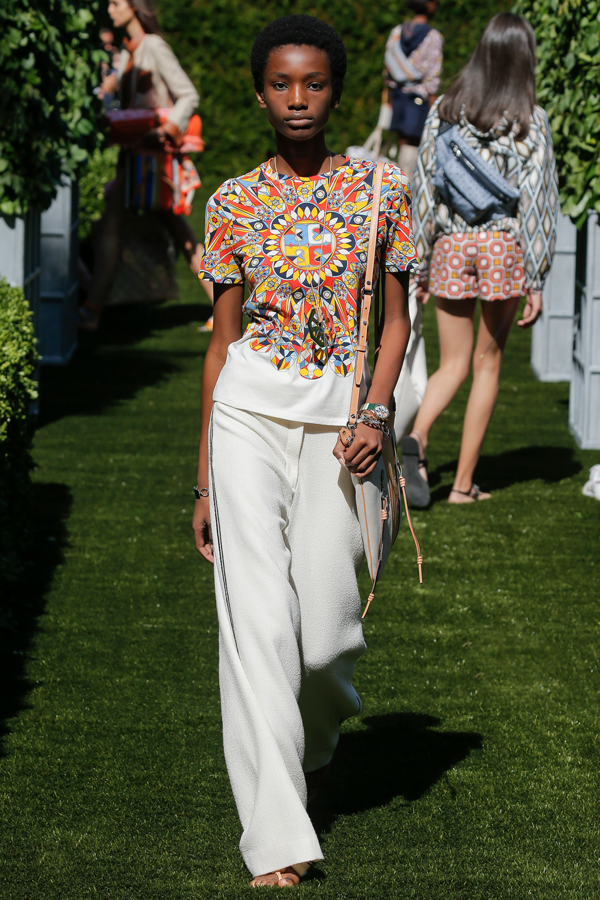 Tory Burch
The fashion contingency of New York made the trek to the 90s to visit the Cooper Hewitt Design Museum where Tory staged her outside show. The girls walked with purpose on the grass-like surface, giving the feeling of a non-obvious sporty vibe to the collection. Active here means clothes that allow the woman to move about her life without fuss and worry. There was a nod to the kaftan - the silhouette that gave Tory her start - but it evolved into tunics to be worn with long pants. Long maxi dresses also gave the same airy but confident feeling, perfect for beach days.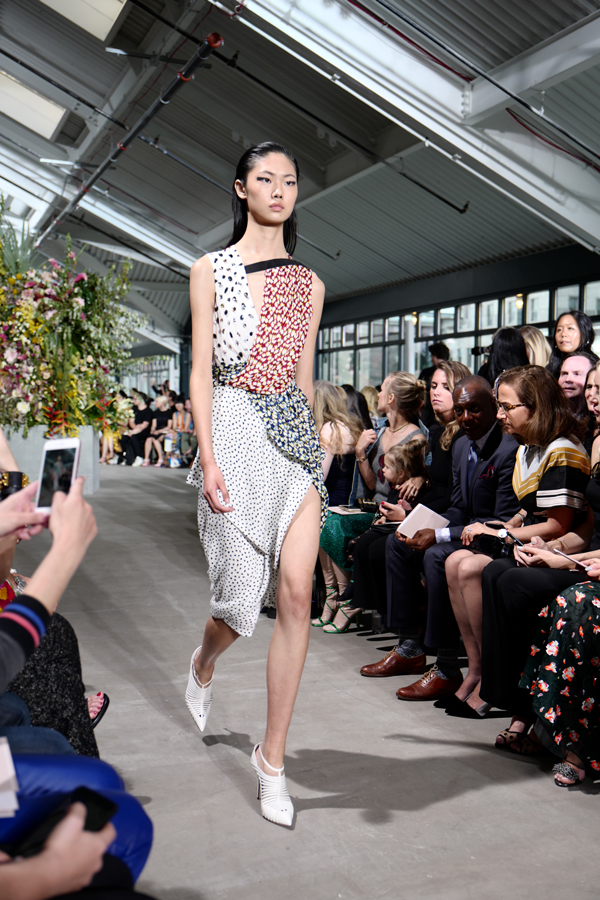 Jason Wu
Simple and complex don't tend to be used together, but Jason Wu managed to create a concise and elegant collection that made both coexist. Wu chose to lighten up the collection with a splash of youth spirit (not sporty, thank God) in the cut and fabrics used, think striped deconstructed shirting, jersey, etc. The cutouts, the twists, and the pleats made the clothes fun and wearable, yet maintained that sophisticated sense of a Wu girl. Complexity achieved with a simple few looks, a very cohesive and thoughtfully executed collection.— As reported by Calvin Wang.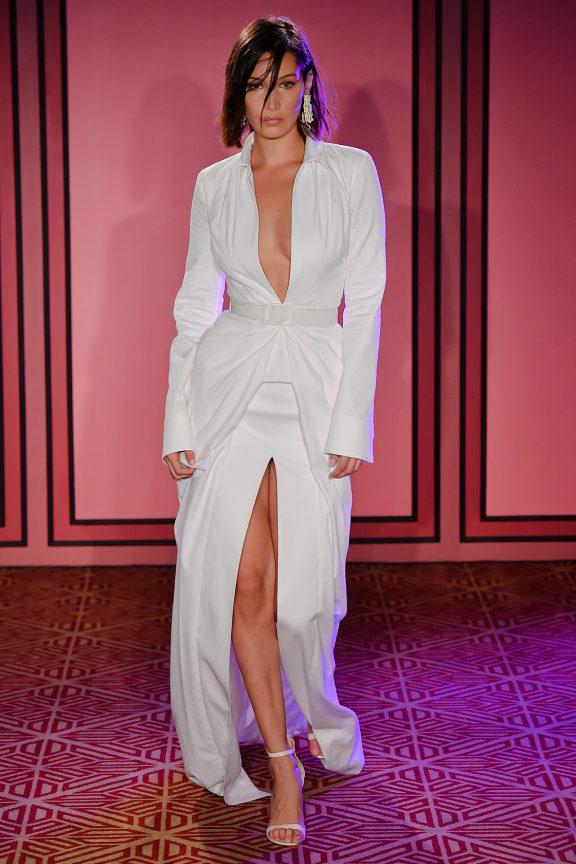 Brandon Maxwell
Count on Maxwell to serve up a fun show. This time it was at the Doubles Club, opposite the Plaza hotel. I always look forward to the casting of Maxwell's show because he enjoys fashion the way it was in the 90s: beautiful models wearing his glamorous looks. They were all present: Gigi, Bella, Joan, Kaia, Karlie, and Duckie. The first several looks were his proposition of denim - worn with bold colour tailored jackets with super strong shoulders. Poplin shirts with long flowy train with jeans. Unlike last season that was predominantly black this season was about colour, with dresses in hues from yellow and raspberry to soft mints. He clearly had Texas on his heart and mind. Brandon Maxwell does red carpet and glamour so well, and it looks fun for all - to wear and to create.