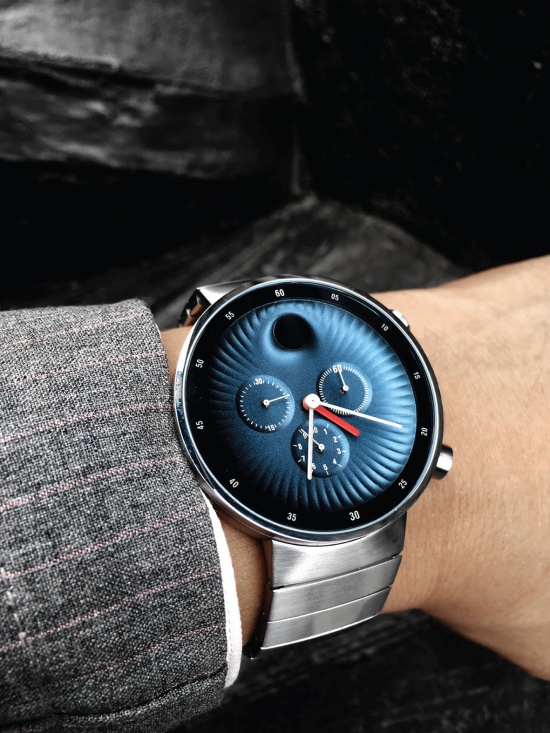 When Swiss watch brand Movado wanted to get someone on board to update its iconic Museum Dial, they asked for the best. Yves Behar is a famous, award-winning industrial designer. His task: to reinterpret Movado's design legacy, and make it the must-have art and design timepiece for this generation.
The dial design was originally conceived by American Bauhaus-influenced artist Nathan George Horwitt in 1947, the watch dial has a very simple design dial defined by a solitary dot at 12 o'clock position, symbolising the sun at high noon. The moving hands suggest the rotation of the earth.
"We do not know time as a number sequence, but by the position of the sun as the earth rotates," Horwitt has said of his original design.
In 1960, the iconic watch dial design was selected for the permanent collection of the Museum of Modern Art, New York. It became the first watch dial ever awarded this distinction. Today, Movado Museum Watches are in prominent museums around the world.
The new collection, Movado Edge, was released last year and completely transformed the brand's design legacy. The dial reinterprets Horwitt's original vision in a three-dimensional representation with the dot rising from its curved and textured landscape. Sculpted linear peaks that form around the edge of the dial suggest the sun's rays, while subtly marking the minutes – a beautiful and purposeful design element.
The collection includes men's, women's and chronograph models, featuring stainless-steel link bracelets with push-button deployant clasps, black leather or silicone straps with polished stainless-steel buckles. The end result of the collection is futuristic in look and feel.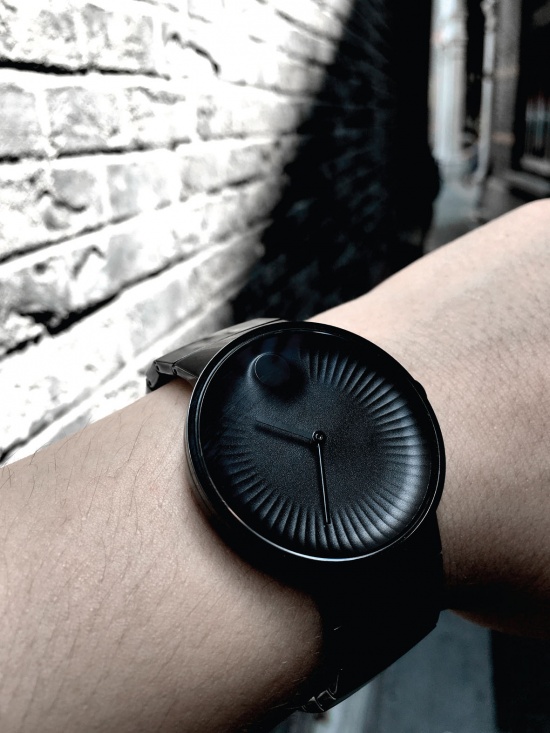 The watch is a real game-changer, an art and design focused watch that will appeal to the stylish and art savvy. It makes for a good conversation starter in design circles too; it is Yves Behar after all, whose genius designs include the Jawbone Jambox, Puma's recyclable Clever Little Bag, and One Laptop Per Child.
To buy the watches, head to www.watchholic.com. For more information on the brand, click www.movado.com.