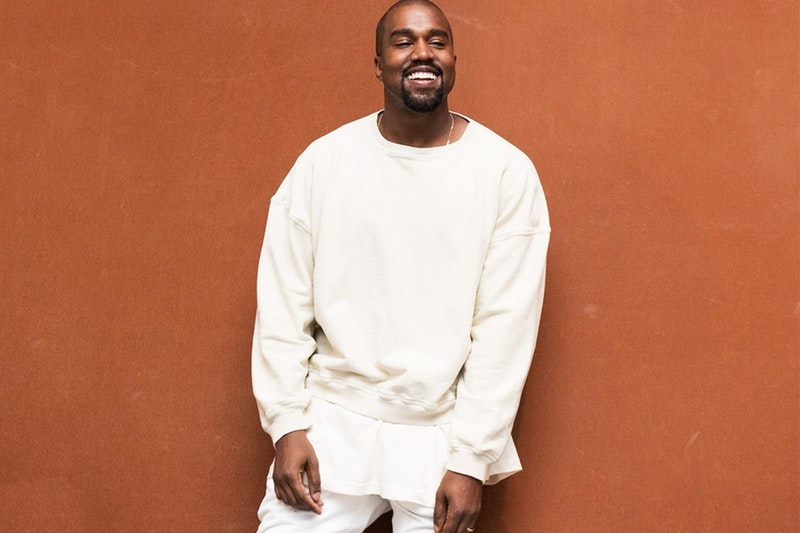 Taylor Swift fans are probably not happy about it – but there's a new online dating site on the scene and it's exclusively for Kanye West fans. Yes, a dating site for all the Yeezy fans out there to find their own Kayne or Kim. The concept is simple, according to the site, "Fans of the genius Mr. Kanye West" will be able to find potential matches based on their mutual love of everything Yeezy at yeezyfans.dating.
What is yeezy.dating?
The site isn't live yet but according to their Instagram, they will be fully-functioning sometime this March and you can already sign up for early access. In a footnote, the Yeezy Dating page remarks that all Taylor Swift fans are banned followed by the iconic snake emoji (a reference to all the haters who have spammed her posts on social media with snake emojis following her fallouts with Katy Perry, Kim Kardashian West and Calvin Harris).
There could be one for Frank Ocean too
On Reddit, the creator of Yeezy.Dating, "harrydry", has been asking fans for their opinion as he is "thinking about building this into a hip hop dating site. Bring in Frank / Kendrick /Tyler / Rhi… Is this a good or bad idea?" So keep your eye out for spinoffs or evolutions of the site coming soon.
The internet is full of alternative dating sites—even ones dedicated to Donald Trump, so a Hip-Hop-themed dating site seems pretty tame and sensible in that respect. Looks like we'll soon have a dating site dedicated to hype and hip-hop fans where people can bond over and fall in love over sneakers, designer clothes and music.
Reactions from Reddit
IcySmoker: "Yeah hiphop dating, or even just music in general itself! You can have people list favorite artists, albums, songs, genres and have users put specific comments/descriptions about any of the particular listed above that make them feel some way. Maybe can transcend from dating to friendships as well to diffuse the majority of males on there. Speaking for myself, I'd be willing to sign up to make friends to be honest."
Jonerrr: "I'm just hoping to find a nice lady to share my love of Kanye w. Thanks man"
Kappa-chino: "I love this idea so much apart from the unfortunate fact that 90% of your users will be male"