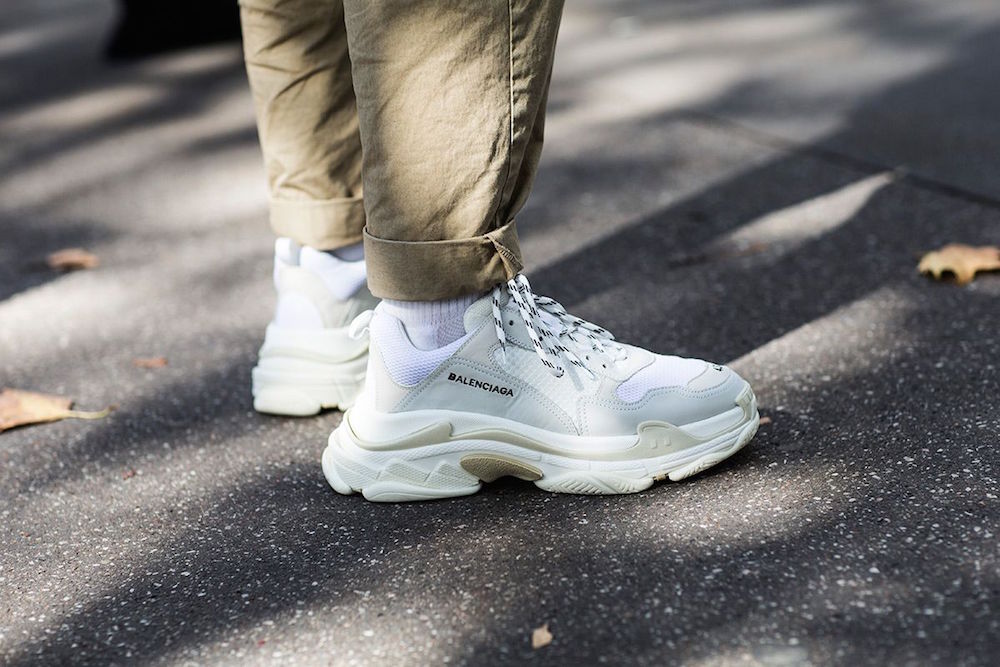 Dare we say it, comfort has actually become a part of fashion thanks to streetwear and whether you're dressing for a casual or formal occasion, white sneakers will never let you down. Stylish and easy to match with anything, these pristine kicks come kitted out in all kinds of embellishments and shapes.
Here are our favourite stylish white sneakers worth getting dirty this summer:
Gucci
First launched for Pre-Fall 2016. These embroidered leather trainers have become a must-have ever since. Fashion influencers such as Chiara Ferragni and Hong Kong-based influencer Pumpkin Jenn consider these Gucci sneakers as one of their go-tos.
Common Projects
Common Projects is best known for its signature "Original Archilles" sneakers. This minimalistic pair goes well with denim jeans or even a mini black dress.
Balenciaga
Balenciaga's Triple S sneakers are one of the hottest styles this year - particularly after being spotted on Bella Hadid. This chunky pair is definitely one of the must-haves to go with your oversized tee and denim jeans.
Nike White Vapormax
As one of the world's most Instagrammable sneakers, Nike's Vapormax is not only sporty-looking, but also stylish with fresh and futuristic design elements. This iconic pair is filled with all the summer vibes we need.
Alexander McQueen
Alexander McQueen's sleek collection of white sneakers go well with almost everything - mini skirts, suits and denim jeans. That's why they always sell out fast. We like this iteration for its chunkier sole.
Roger Vivier
Other than heels and flats, Roger Vivier is also known for its Sneaky Viv leather sneakers. Combining street-ready chic with the label's signature glamour, this pair is perfect for those of you who like a little bling.
Golden Goose Deluxe Brand
Golden Goose Deluxe Brand offers a little of that 'lived in' edge with its signature scruffs and scratches. If you ever wanted to find a casually chic pair of sneakers to go with your ripped jeans, this would be it.
Vans
Van's Old Skool trainers are always on trend and it's perfect for the everyday and particularly when you're travelling.
Adidas
Adidas' NMD sneakers is currently one of the world's most Instagrammable sneakers according to forward2me. They're not only some of the most lightweight sneakers on the market but they also come in several colours and can transition seamlessly from the gym to your night out.
Converse
Converse's ALL STAR styles are classics that never get old. It's a shoe you can always rely on, be it a low or high top.
You might also like: