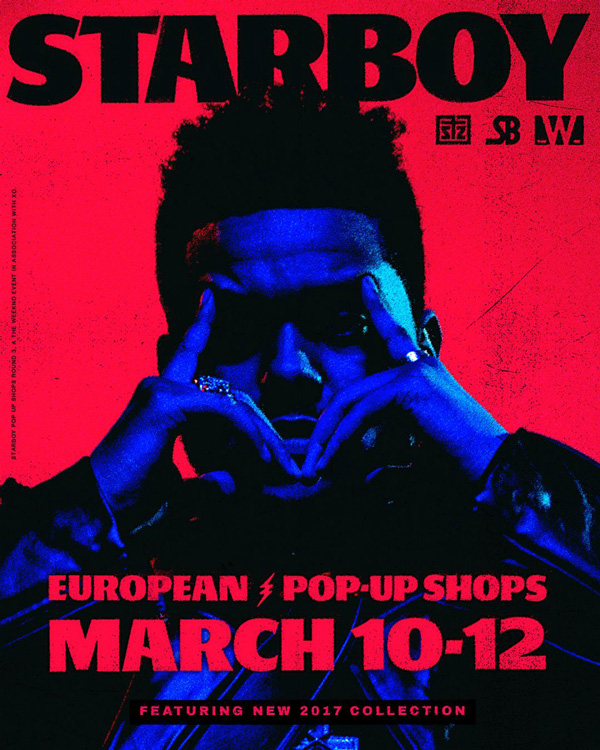 Canadian R&B star The Weeknd, who is occasionally goes by 'Starboy', has just announced a limited edition collection, aptly named, 'Starboy'; the word is Jamaican slang for someone who is popular. 

The collection, which features t-shirts, hoodies, dad caps, bomber jackets and denim jackets, will be only be available in pop-up stores in select European cities, including Paris, Copenhagen, Rotterdam, London, Newcastle and Glasgow. Though the collection is entitled 'Starboy', we love the 'Stargirl' pieces The two-day pop-ups coincide with the singer's tour for his latest album, also called Starboy-- because continuity is key. 
Pop-ups will be open from March 10-12. See all the looks here.