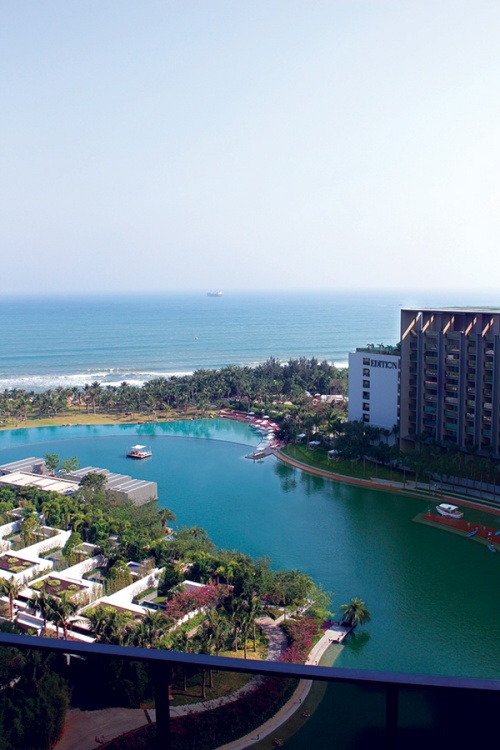 It's about time American developer Ian Schrager made his mark in mainland China. Renowned for rethinking and redefining the hotel experience, Schrager's latest addition to the much-loved Edition hotel portfolio is The Sanya Edition, on a spectacular oceanfront destination on Hainan Island off the coast of Southern China.
The hotel is designed in the shape of a horseshoe, allowing each and every room, suite and villa to have an unobstructed view of the South China Sea.
Laid out before you too, is the hotel's spectacular 20,000 square-metre Private Ocean, a lagoon sculpted into the shoreline that is continually filtered and refreshed, rather like an immense pool. The Private Ocean may become a focal point of your stay as it is the venue for most of the resort's options for water sports. Smaller fresh and salt water pools surround the lagoon.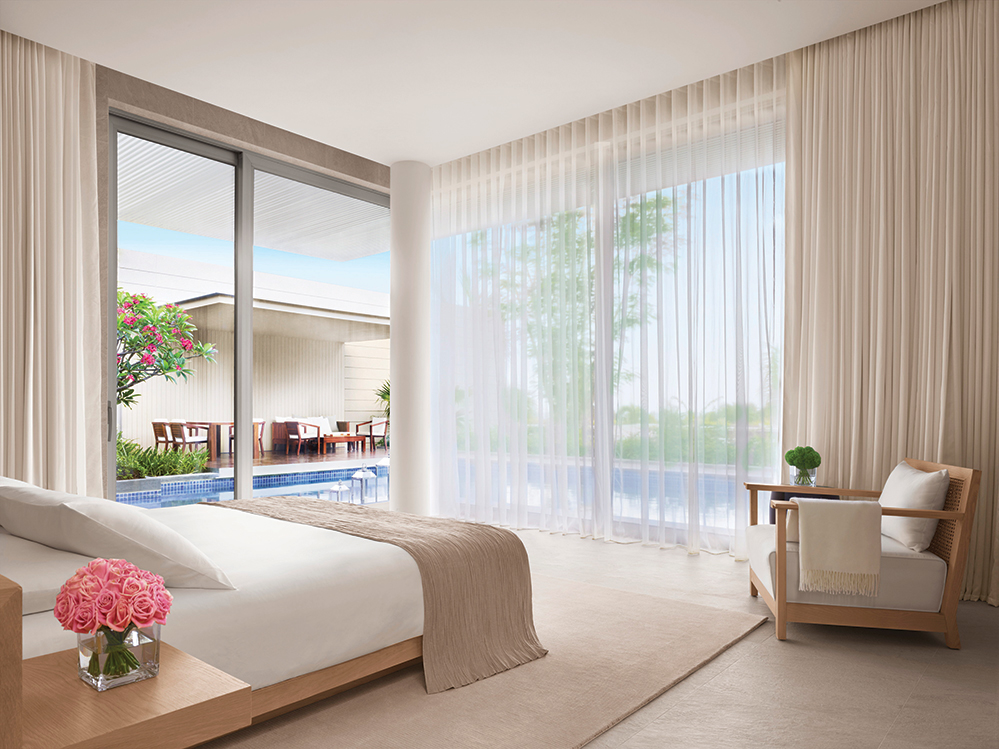 When selecting accommodation, forgo the suites and instead stay in one of seven exclusive, three-bedroom villas, nestled into a terraced hillside.
The interiors emphasise wood and stone, and enjoy a relaxed beachside vibe. There is room here to breathe in the light-soaked spaces, trimmed in oak, and accented by airy textiles. Toiletries are from New York-based perfumer Le Labo, whose bath salts smell otherworldly.
When you tire of the sea and the Private Ocean, slide into your villa's private pool. It's from here, or perhaps your inviting outdoor terrace, that you can come to fully appreciate the natural world that surrounds you.