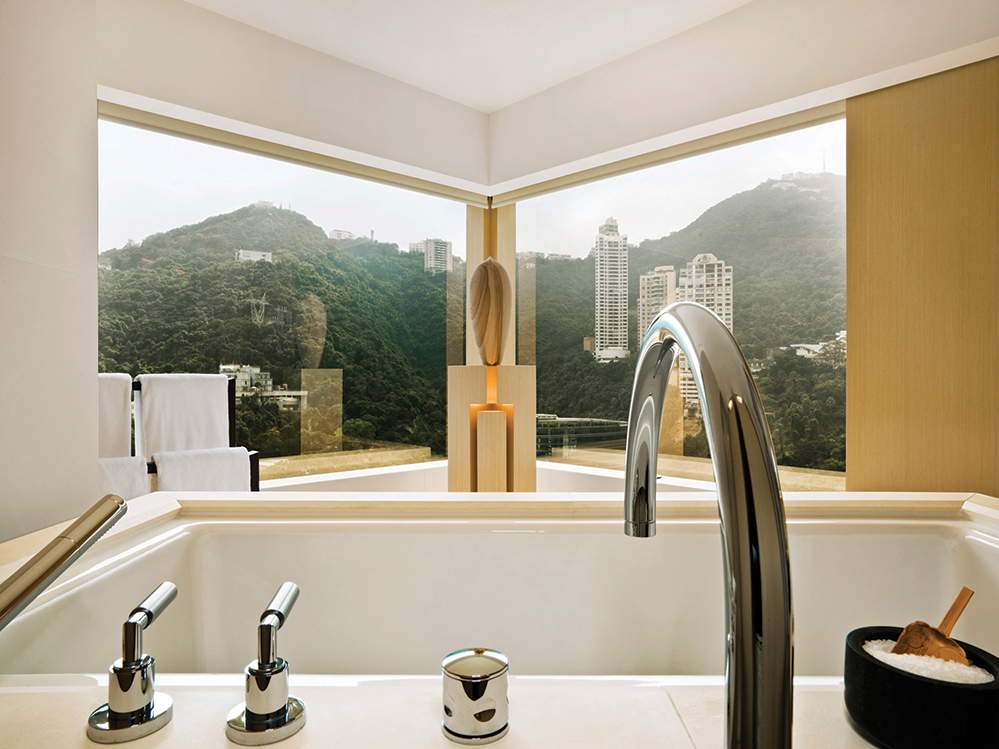 The Upper House hotel radiates a studied calm. This luxuriously modern haven on Hong Kong Island, designed by architect André Fu, is a lofty retreat from the hustle and bustle of the city. The hotel is level with the lush greenery behind the Mid-Levels, yet sits among the city's most prominent skyscrapers and is moments away from chic designer shops.
The hotel occupies some of the highest floors of the Pacific Place complex. A Studio 80 room offers expansive views of a verdant Victoria Peak for guests to marvel at from their king-size beds. Spanning 850 square feet, the rooms are spacious enough to encompass a dressing room and a bathroom worthy of a prince. Each 300-square-foot bathroom boasts a walk-in shower and bathtub set in limestone, with styling reminiscent of a day spa. Facials, massages and grooming treatments are available in the privacy of your room.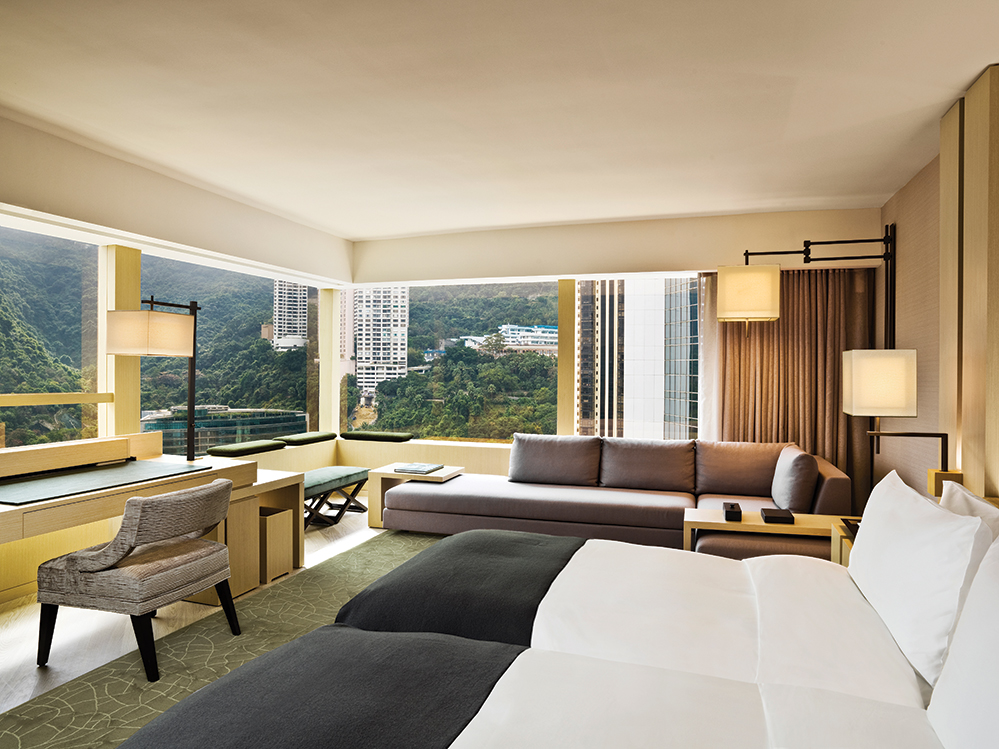 Fu's attention to detail sets off the geometrical lines of the building's structure with smoothly curvaceous sculptures placed in the rooms and in the lobby, giving the interior environment a distinctively Chinese sense of balance. The Upper House makes a special effort to let its guests live healthily during their stays, offering complimentary yoga classes so they can refresh and revitalise. Guests can also use exercise bikes and other top-notch gym equipment at their convenience. From the 49th level, pause to enjoy the view from the Sky Lounge, or opt for an elevated dining experience at the hotel's signature restaurant and bar, Café Gray Deluxe.