The American label, famous for its preppy style, has unveiled a capsule collection specially designed for spring/summer 2016. "Tommy Jeans" is a ready-to-wear line that pays homage to Tommy Hilfiger's denim designs, as well as the brand's emblematic 1990s style. This has been revisited for the occasion, bringing a fresh, modern twist to a selection of timeless classics.
This retro-inspired capsule collection is sure to appeal to fashion addicts and fans of Tommy Hilfiger's signature style. The label has revamped a selection of iconic pieces from its 1990s wardrobe, giving them a modern slant and a fresh feel for new generations.
Drawing on strong pop culture and streetwear inspirations, the collection features items such as T-shirts, sweatshirts, an oversized denim jacket, bikinis, high-waist jeans, high-waist denim shorts and, the decade's iconic wardrobe staple, overalls.
The "Tommy Jeans" collection includes a host of womenswear pieces, as well as some unisex designs. The emblematic Tommy Hilfiger logo takes centre stage in the collection, splashed in extra-large size on several pieces in the range.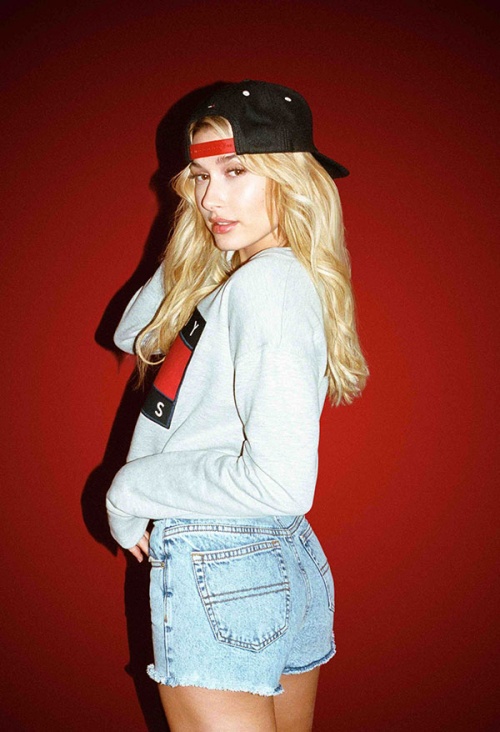 The American label has signed up two new-generation fashion icons to front the "Tommy Jeans" collection.

The young musician and model Lucky Blue Smith -- currently seriously hot property -- can be seen strutting alongside it-girl and model Hailey Baldwin (the niece of Alec Baldwin) in pictures from a New York shoot by Bryant Eslava. The resulting campaign has a distinctly retro feel, with the two young icons bringing a fresh rock 'n' roll vibe.
The "Tommy Jeans" capsule collection is out now in Tommy Hilfiger stores and online via www.tommy.com