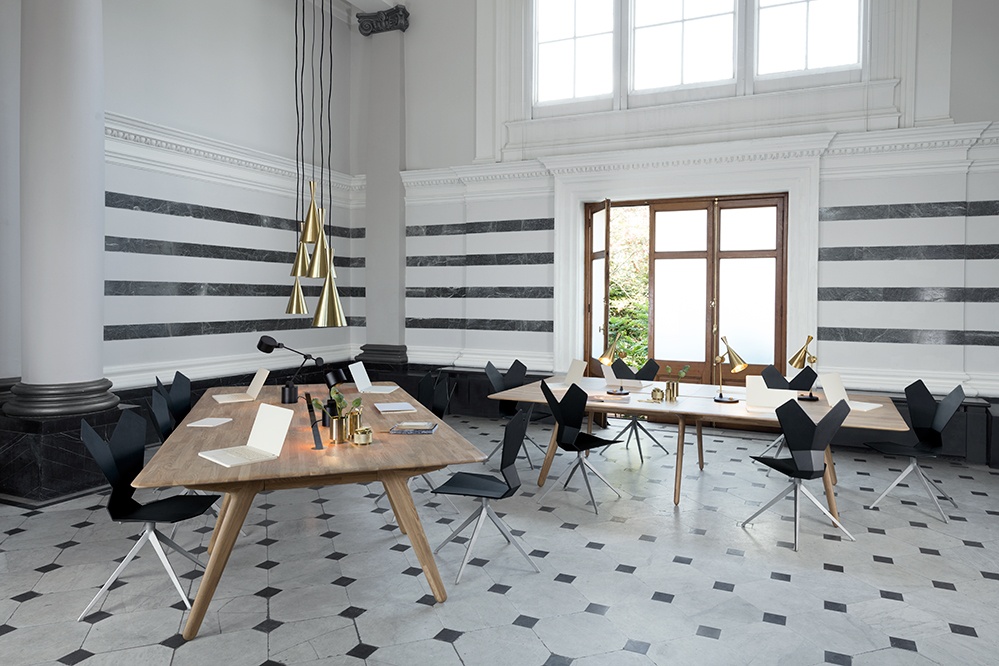 The days of monotonous cubicles and drab office spaces are long gone. More and more so, people look for beautifully designed functional spaces and office tools that are as much eye-candy as they are practical.
British designer Tom Dixon noticed this during his work with hotels and other entertainment venues, and decided to try his hands on creating a new range of beautiful items appropriate for the workspace.
"A more domestic, more human aesthetic is fast becoming the required backdrop for the newly blurred distinctions between work, home and entertainment spaces," he says in a statement. "Our adventures in designing hotels, restaurants (Dixon's ALTO Bar & Grill opens in Hong Kong next week) , clubs and homes have shown us that there is a need for versatile, hardwearing and functional objects for work, that are attractive enough to be used in domestic and decorative situations."

Dixon's debut office range includes the Boom, the Slab School Desk and the Cube. Here at #legend, we offer you an exclusive glimpse of the beautiful designs.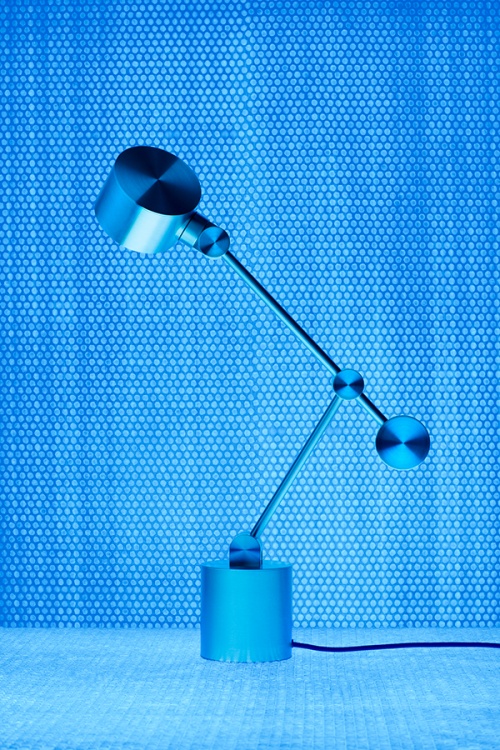 Boom is a beautifully engineered task light that takes inspiration from draughtsman and machinists lamps. Shapes like a series of cylinders, tubes and junctions, the minimalistic sculptural lamp works with a multitude of spaces.

The Slab School Desk is another Tom Dixon creation, inspired by the archetypical Victorian school desk, and works equally well as a hotel room desk or a dressing table. Made from solid oak construction with softly rounded edges, the understated desk has a traditional inkwell that can be used as a cable management hole or a pen holder for the modern home.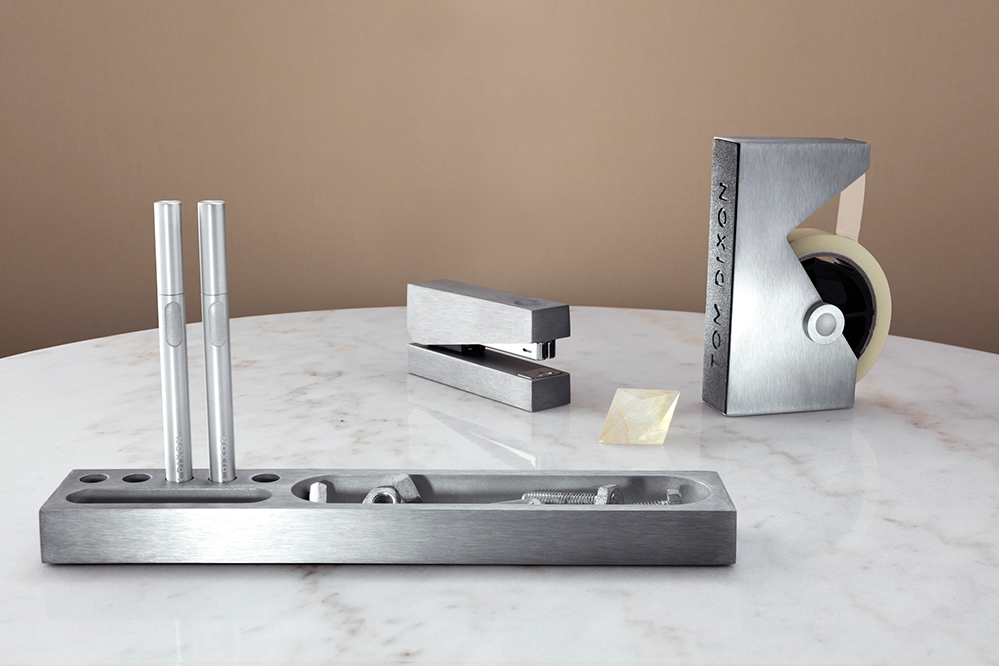 Cube is a collection of desk accessories that feel reassuringly solid and indestructible. The collection, made in solid cast zine alloy, includes essentials such as stationery holders, staplers and tape holders, and will be a welcome addition to any desk.
The Tom Dixon Office Range is available at Lane Crawford. tomdixon.net​​