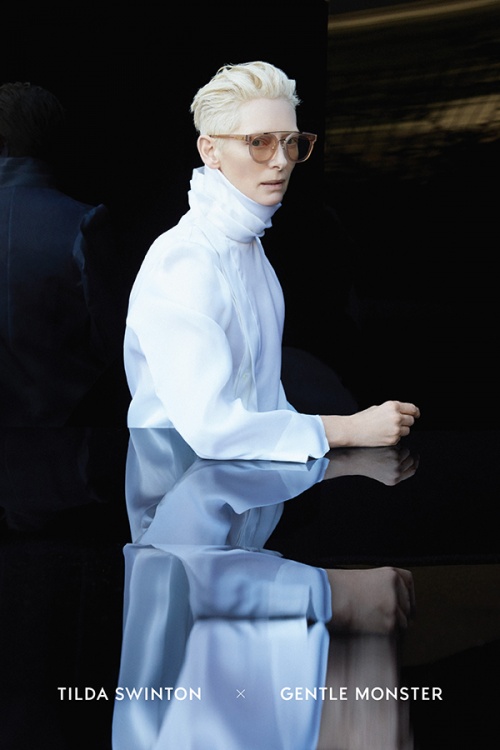 Korean eyewear label Gentle Monster has teamed up with Hollywood star Tilda Swinton this spring for an exclusive, and incredibly fabulous, eyewear collection.
The Hollywood megastar, known to transform any character on camera and for her winning sense of androgynous style, was the inspiration and muse for the Korean accessories' experts, who tapped into the actress' creative eye, for the Gentle Monster collaboration.
The three creations include two styles in chunky acetate frames and the other, a sleek, almost frame-less option that features mirrored lenses.
The eyeglasses collection will be available for retail beginning March 1, and to build up even more anticipation, Gentle Monster released a short film called "The Endgame", which stars Swinton and her magnificent shades. The artsy ten-minute short is directed by Erik Madigan Heck.