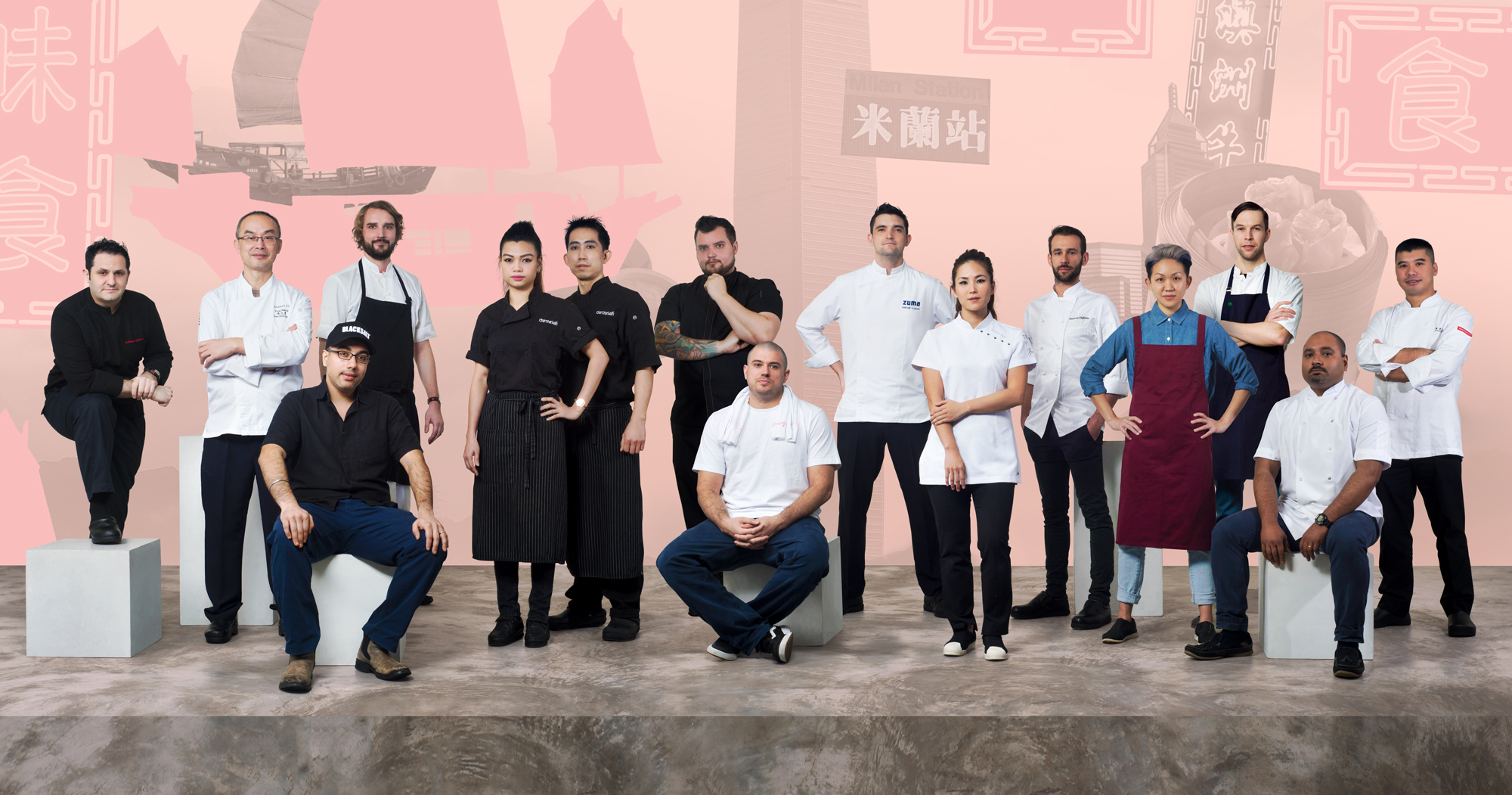 Frank Nitty has worked with the greats. His animations have brought the works of Gucci, Louboutin, Burberry and of course #legend to life. Now, he's teamed up with Taste of Hong Kong presented by Standard Chartered to reveal their chef line-up.
The event, the largest of its kind in Hong Kong, isn't happening for another month, but we're already getting excited. This year we're expecting it to be bigger and better, with 14 restaurants preparing 60 dishes, many of which are exclusive to the event.
This marks one of Nitty's first food-related projects, and he doesn't disappoint. Each chef has been individually photographed with their own signature elements, be that an ingredient or a cooking utensil. The only chef not pictured is Alvin Leung from Bo Innovation, but he'll be there serving up four intense dishes, from butter-braised abalone to X-treme xiao long bao. And we'll be there too, eating it all.
Find out who the participating chefs are and learn a little bit more about what to expect at this year's Taste of Hong Kong by Standard Chartered below.
Taran Chadha | BlackSalt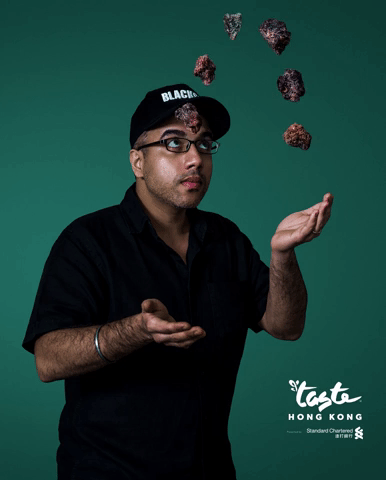 Stop by the BlackSalt booth for mouthwatering modern South East Asian dishes like their signature Kathmandu Meatball Mo's, an elevated Nepalese favourite made with Austrian pork rump and chorizo, or the exclusive daab chingri thermidor, river prawn and baby shrimp served with Dijon mustard, poppy seeds and Parmesan.
Guillaume Galliot | Caprice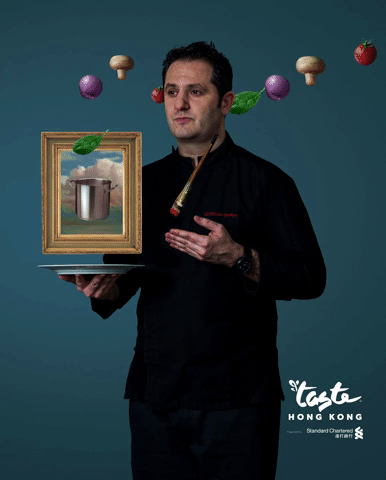 Hitting up a two Michelin-starred restaurant isn't on the cards for everyone, but if you've ever been curious, the festival is a great opportunity to get a Taste (pun intended) of what they serve. Chef Guillaume has revitalised this iconic restaurant with his playful French dishes, like an exclusive lobster dished, served with Comté espuma, Confit leek and white mushroom. You can find out more about the restaurant and chef here.
Chang and Narisara Samboon | Chachawan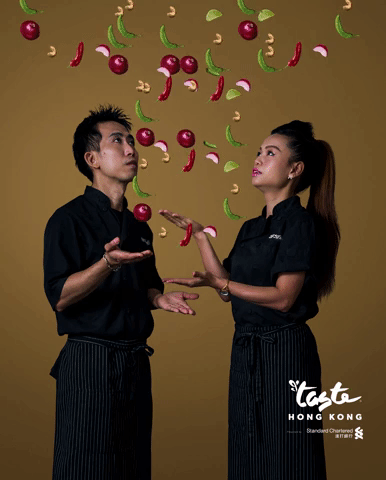 Easily one of Hong Kong's favourite Thai food spots, Chachawan is bringing out the big guns for Taste, with a signature dish of Gai Yung marinated and grilled chicken thigh, with garlic, pepper and coriander served with Jhim Jeaw sauce. You don't need to know what all of those words are, you just need to try it.
Man-Ip Fung | Duddell's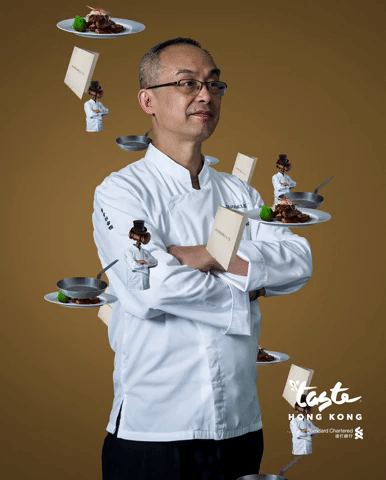 Despite his old-school background, Chef Fung doesn't hold back when it comes to innovation – whether that's working with Dan Hong on a two-night residency or redefining the way we see classic dishes, like a super creamy steamed egg white pudding with lobster Hua Diao wine.
Jim Löfdahl | Frantzén's Kitchen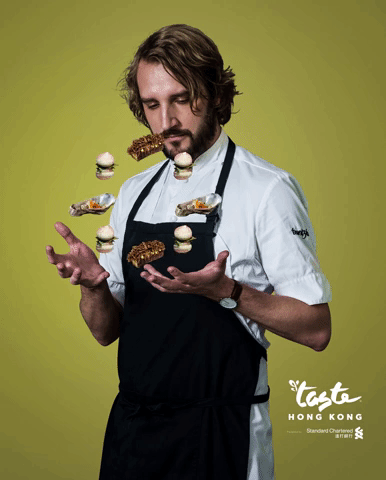 We can't get enough of Nordic cuisine, and nobody does it better than Frantzén's Kitchen. This year Löfdahl and his team will be serving up some of their classics, including a signature smoked ice cream with toasted hickory pecan nut, tar syrup and salted fudge with cloves. Trust us, you'll want seconds.
Agustin Balbi | HAKU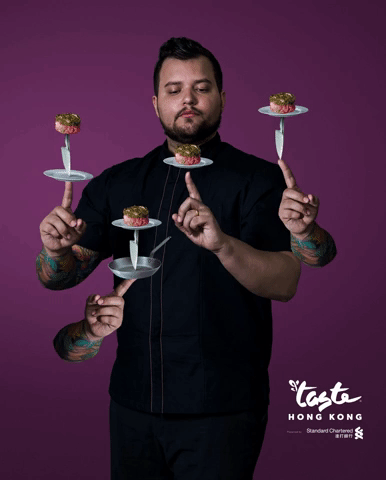 Another newcomer to Hong Kong's food scene, Haku is winning favour with the city's foodies for its innovative, not-quite-categorisable dishes, strongly guided by Japanese ingredients and techniques. Save yourself the trip to Harbour City and try their Hokkaido uni served on toasted brioche with shisho flowers.
May Chow | Little Bao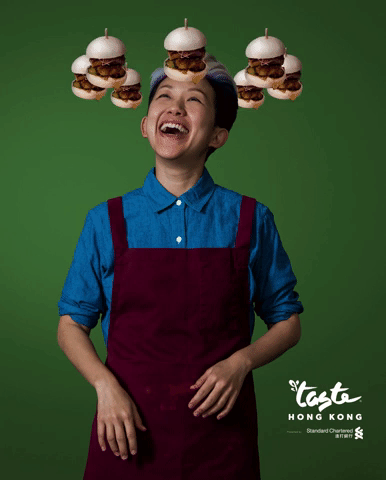 Asia's Best Female Chef 2017 needs no introduction, and neither do her signature pork belly baos. She'll be serving them up hot and fresh throughout Taste of Hong Kong – stop by to say hello and get a bite of her modern Chinese buns, a perfectly portable dish to explore the festival with.
Palash Mitra | New Punjab Club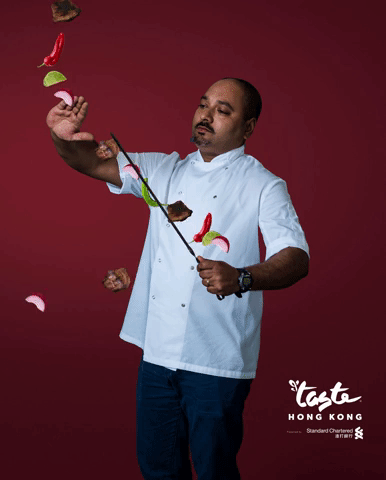 If you haven't been able to snag a seat at this snug Punjab restaurant on Wyndham, you'll want to hit this stall up first. Chef Palash's rich tandoor dishes are unlike anything else you can find in the city, and you don't want to show up full. Check out our guide to their menu to get a head start on ordering.
Max Levy | Okra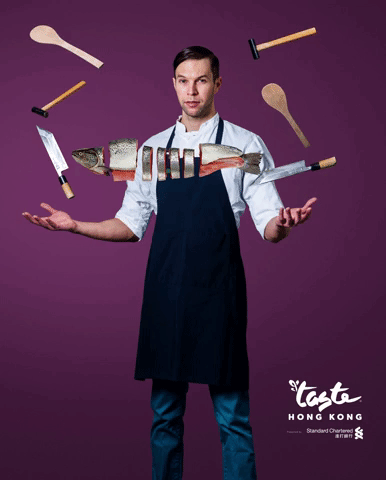 His cult-favourite Sai Ying Pun restaurant is the place to go for casual izakaya, unpasteurised sake, charcoal grilled plates and dry-aged sashimi (yes, dry aged fish, it's a thing and you should know about it). We're looking forward to trying the dried oysters and dashi gumbo.
Cheong | One Harbour Road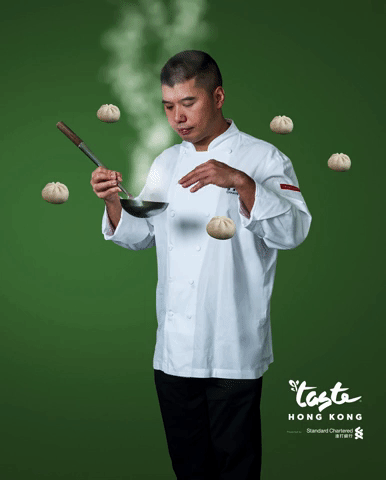 One Harbour Road doesn't get the press time it deserves, and frankly that's a crime because it's seriously good. They're serving up three exclusive-to-Taste dishes this year, but we've got our eyes (and stomachs) set on the roast suckling pig served with foie gras pate and crispy lotus.
Andrea Viglione | Pici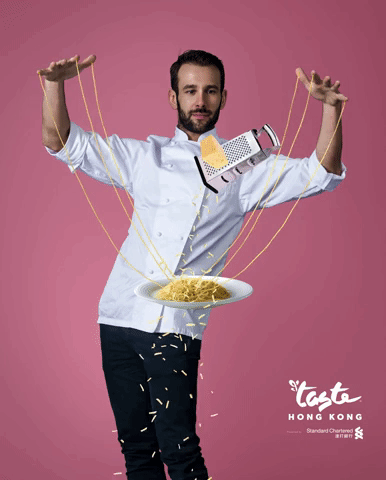 Pasta is always a good idea, especially when it's freshly made. Stop by Pici's booth and tuck into classic Italian comfort foods like orecchiette pasta served with spicy N'duja sausage in a cherry tomato sauce, or their homemade meatballs. Sometimes you just crave the simple things.
Vicky Lau | Poem Patisserie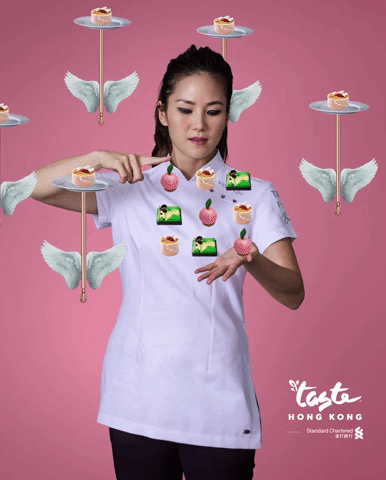 If you have a sweet tooth and an eye for design, you'll want to head to Vicky Lau's Poem Patisserie booth to try her beautiful assorted cakes. Each one is inspired by changing regional tastes and features. At the moment, Lau is drawing inspiration from Hong Kong – so expect some familiar ingredients. We've got our fingers crossed for their Chestnut Chinese Egg Custard Mont Blanc!
Oscar Luzon | Zuma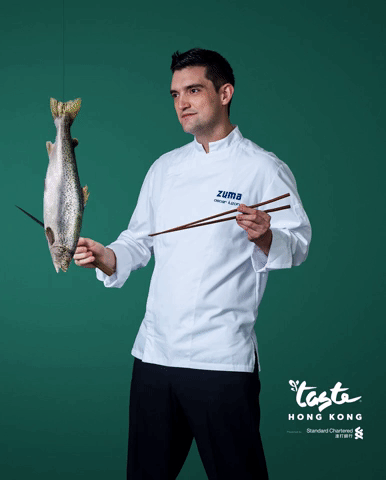 It's hard to go to Zuma without at least a few cocktails, which is why we're so excited to check out their booth at this year's Taste of Hong Kong. It's a chance to focus just on the food. Looking at their menu, we're torn between the three-piece sustainable Kumamoto tuna omakase selection and the Japanese toychime strawberry sundae. We might just get both…
Matt Abergel | Yardbird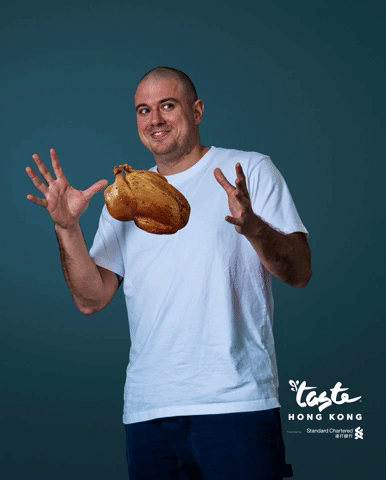 One of Hong Kong's coolest restaurants, you'll want to stop by this modern Izakaya-style restaurant's shop. We don't know what they're serving (they're keeping it under wraps) but word on the street is it's going to be big. Very big.
Taste of Hong Kong presented by Standard Chartered will take place at the Central Harbourfront from 22-25 March, 2018. For more information, tickets and full menus, head to www.hongkong.tastefestivals.com