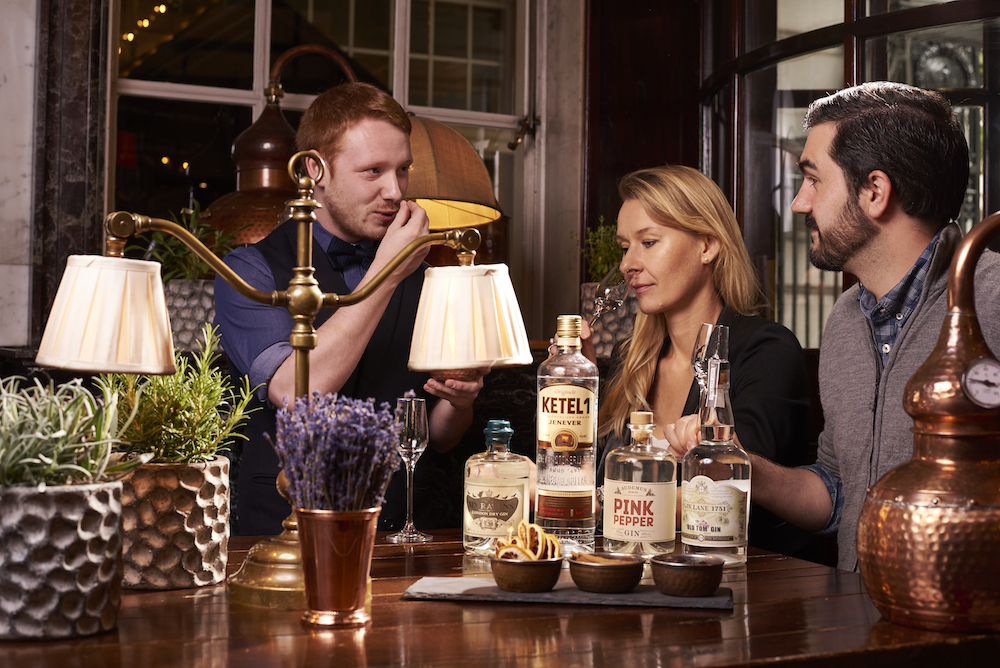 Remember when vodka soda used to be the drink of choice for both the hard partiers and the calorie-conscious? Now it's all about the classic G&T, which dates back more than 800 years ago and has, in recent years, taken back its spot as one of the trendiest spirits to sip across the world. Be it New York, Hong Kong or Bangkok, gin bars have been dominating the scene, boasting over hundreds of different kinds of gins as well as tonics. The botanical taste and crisp floral notes of juniper instantly remind you, in some way, of London; much like how a solid peaty whisky perfectly captures the feeling of being by the coast on Islay in Scotland.
There are plenty quintessential experiences that are non-negotiable when in London — there's afternoon tea, late morning strolls wandering one of the many markets or an evening spent at a West End show. For something a little different albeit (slightly) educational and that is guaranteed to leave you in high spirits, the Gin Journey masterclass, which runs every Saturday at the Rosewood London, is definitely not to be missed. Home to one of London's largest collection of gins, The Gin Bar at Holborn Dining Room has over 500 gins and 30 tonics, allowing for more than 14,000 different gin and tonic pairings.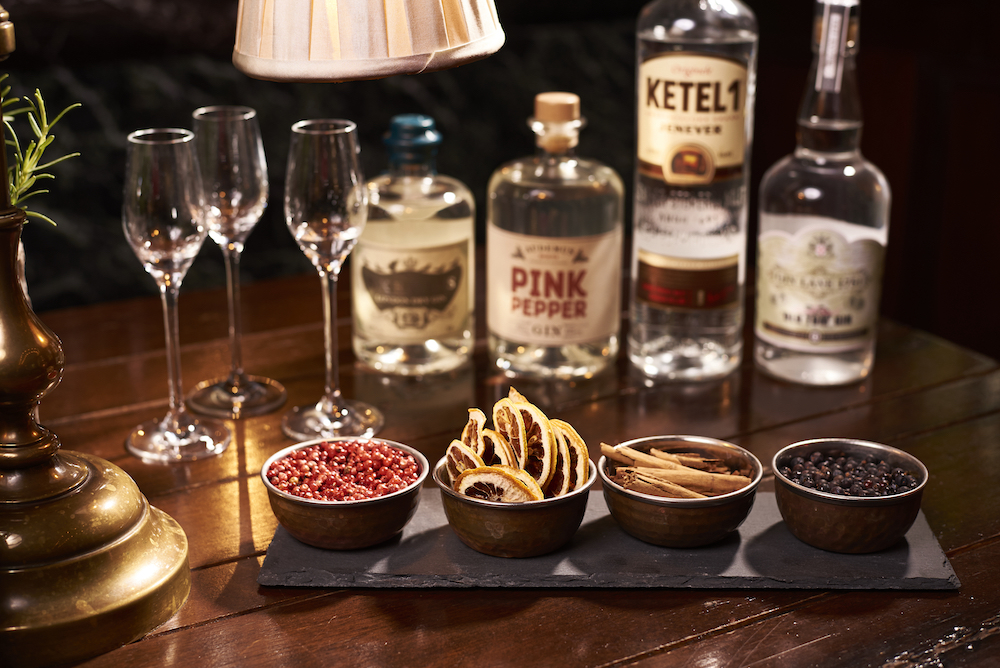 The intimate masterclass, which accommodates up to 10 guests, takes you through three key periods of the history of gin and its roots in London. You'll discover, for example, how gin earned its dangerous reputation as the preferred drink for the lower classes during the 18th century as well as the debauchery that ensued and the attempts to restrict its popularity — there were over 7,000 gin shops catering to Londoners during this time. They'll even show you a copy of a satirical print called Gin Lane by English artist William Hogarth made in 1751, which shows the lower classes in all forms of disarray while 'under the influence'. Another story explains how the combination of gin and tonic came to be and rose in popularity when British soldiers mixed gin with their daily dose of quinine tonic water, which back then was the only preventative, or rather treatment, for malaria.
Following a welcome drink of The Gin Bar's classic gin and tonic, the masterclass is centred around a tasting of four very distinct gins, Ketel 1, Gin Lane, Six Ravens and Pink Pepper, and you'll be walked through how gin is made and how the addition of different botanicals, water or changes in temperature (by adding an ice cube) can create unique nuances and subtleties in flavour. The experience is paired with a selection of canapés, just in case you get the urge to snack with all the drinking (read: when your sodium levels start to deplete because of all the alcohol you've had). The salty rabbit, port and prune salami was a welcome reprieve when we started feeling a little giddy midway through.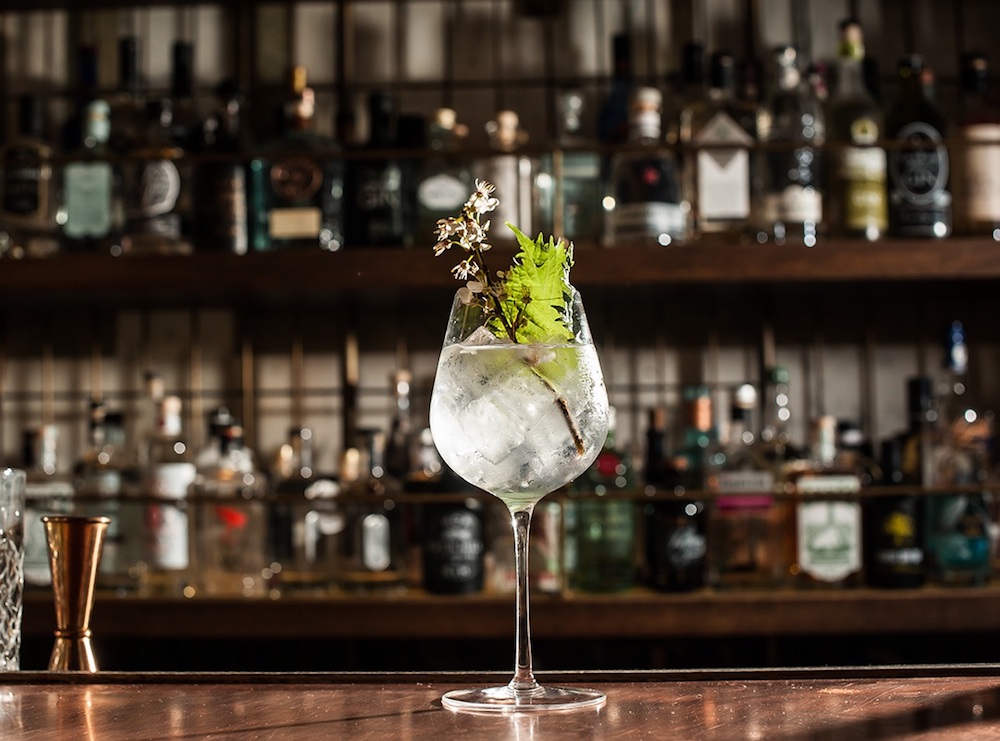 Even if gin or, in fact, alcohol isn't your thing, the experience is still enjoyable. The friendly bartenders and gin experts go out of their way to make you feel comfortable and gently coax you into trying a variety of gins and flavoured tonics as they try to discern which kinds are more likely to tickle your fancy. One of us, a keen whisky drinker, was more partial to gins that had been given similar treatment to whiskies (i.e. aged in oak or sherry casks) – the Koskue gin made in a small distillery in Finland was a particular favourite – while the other took a liking to the old-school classic, Tom Collins (essentially a gin sour made with lemon juice, syrup and soda). To finish, you even get the chance to have a go at making your own cocktail.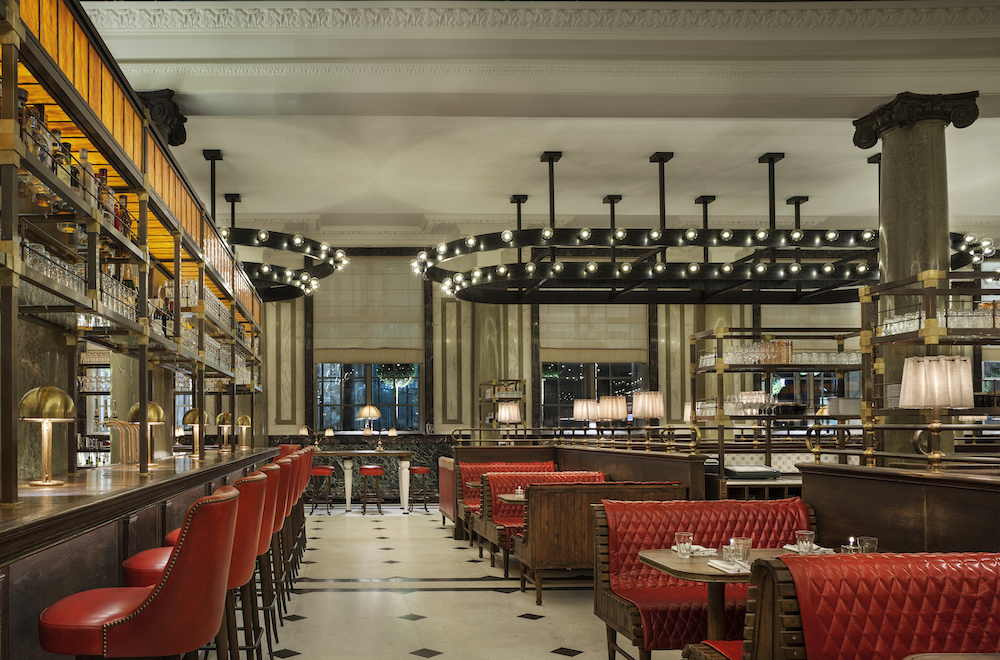 If you're looking to make the most out of your Sunday, you best make sure you don't drink on an empty stomach – though we make no promises you'll be able to make it out without a little sway to your step. Head to the Holborn Dining Room before your masterclass for a late lunch. The space is contemporary but cosy with red leather banquettes, antique mirrors and all the wait staff dressed in quirky tweed.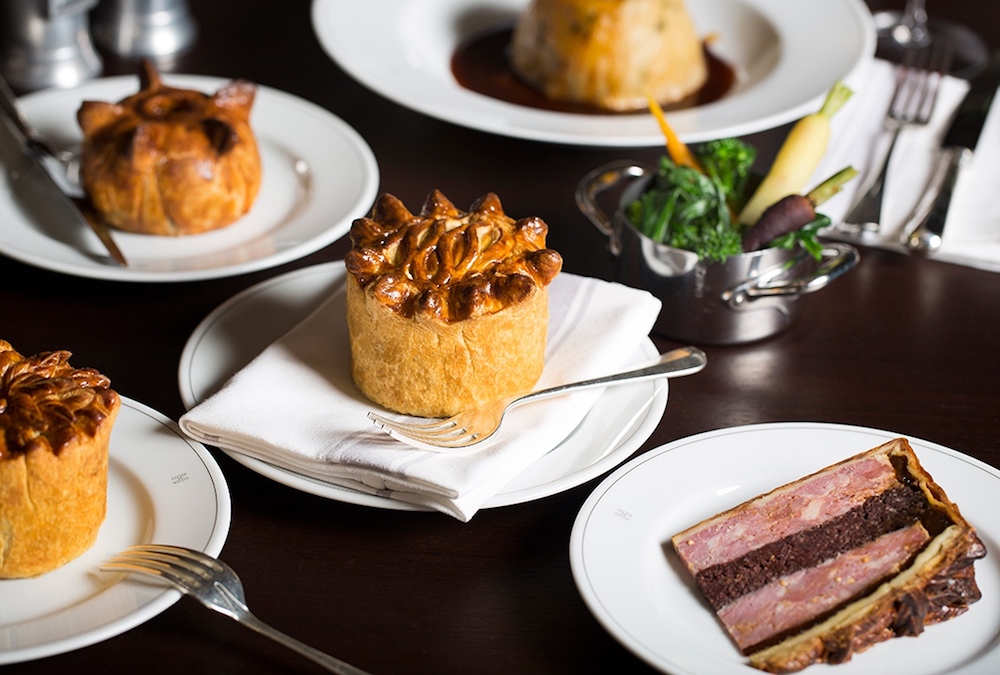 This stylish and bustling brasserie specialises in seasonal British cuisine, elevating classics – such as fish finger buttys, homemade pies and smoked haddock with poached egg – with premium ingredients and interesting flavour combinations. Their comforting cheese and onion pie, for example, features the use of Comté, caramelised onion and parsley sauce. Vegetarians are also well catered for with mains such as a fennel, saffron and Romanesco spelt risotto as well as sweetcorn and chickpea fritters with purple sprouting broccoli and Romesco.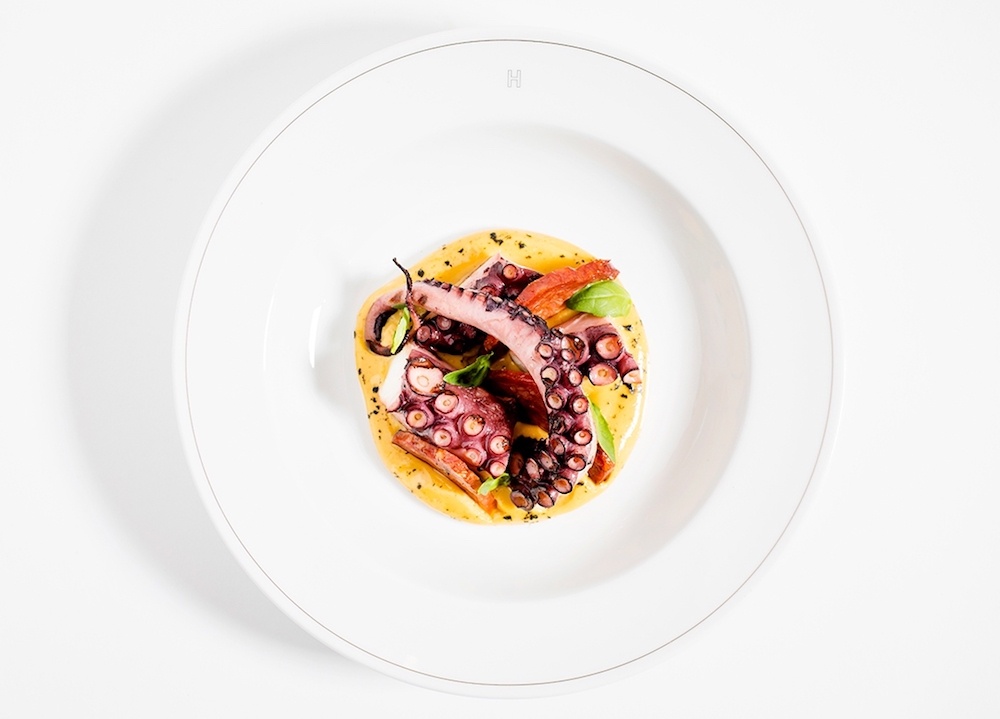 We started with a simple starter of Burrata (minus the pickled walnuts – allergies, unfortunately) served with a light green pesto and tender grilled octopus with chorizo and aioli, that truly let the quality and freshness of the ingredients speak for themselves. We also highly recommend the roast and grill options featuring dover sole, homemade sausage, Roast Suffolk pork belly and two choices of steak: a 35-day aged rib eye and 50-day aged Cornish rare breed sirloin. For sides, graze on the worryingly moreish truffle and parmesan fries and honey glazed heritage carrots. Oh and skip the sweets, you'll want to save room for the gin (and the salty bites that come with it) – that's why you're here after all.
The Gin Journey masterclass is £60 per person and runs on Saturdays from 4pm at The Gin Bar at the Holborn Dining Room within the Rosewood London Hotel in Holborn.
For more information visit rosewoodhotels.com