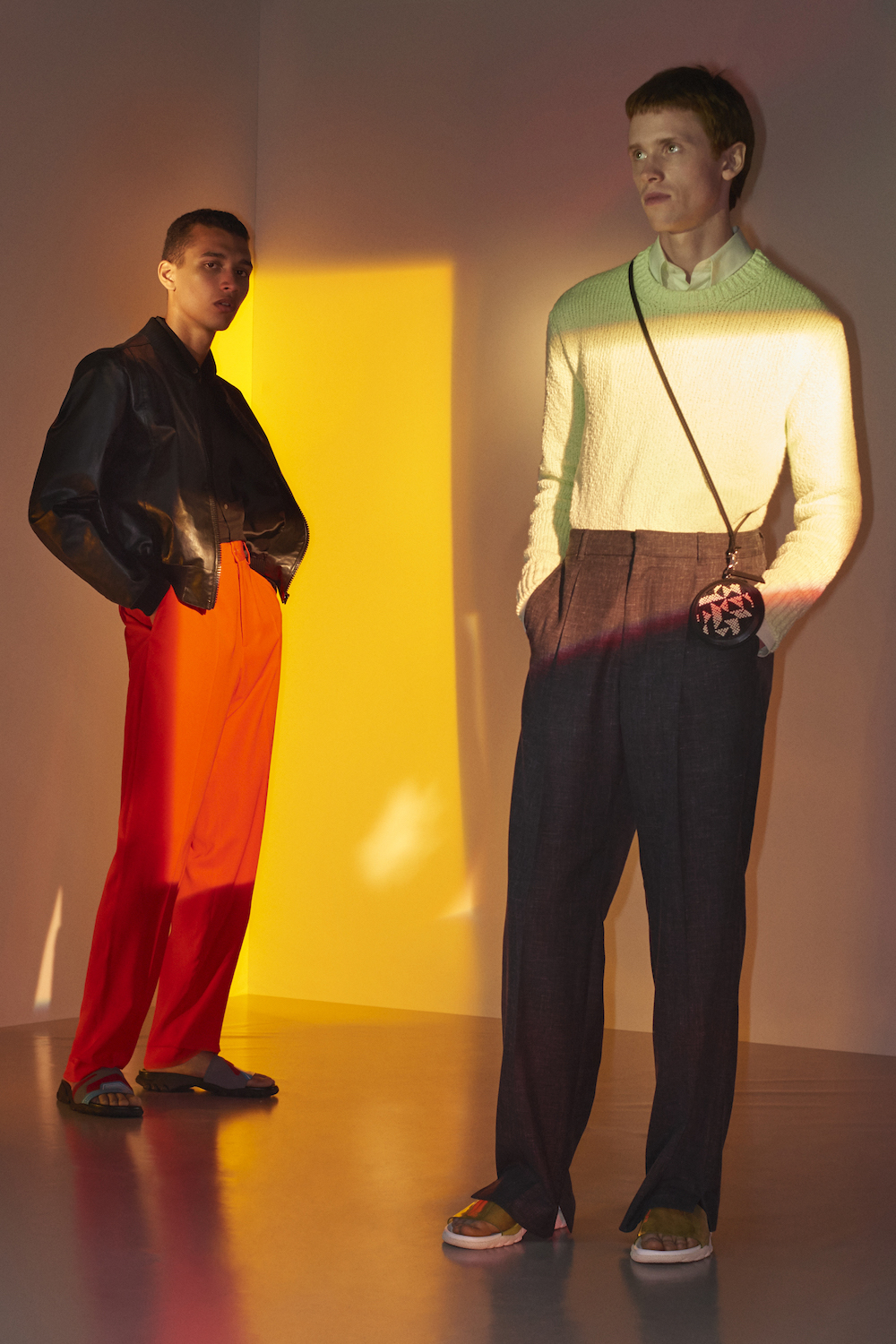 Fashion's innovative material girl Stella McCartney continues to push sustainability as the new creativity with her latest menswear Spring/Summer 2018 collection. The portfolio is made from 67 per cent sustainable materials, including viscose, regenerated cashmere, organic cotton and denim, recycled nylon and eco alter nappa. For SS18, the British design force also introduces a non-toxic glueless trainer in a pioneering feat of engineering delivered with flashes of colour. Slides and sandals both with rock inspired soles disrupt the formality of tailored looks and usher in with ease the summer wardrobe.
On the aesthetic front, the collection finds McCartney in imaginative and adventurous form. Shot through with escapism, positivity, romance and freedom, the portfolio befits the spirit of the season, as the traditional wardrobe transitions into summer with graphic detailing, contrasting texture and effortless silhouettes that suggest the easy ease of the Stella man. It also suggests McCartney's finding more of a comfort zone in matters of her recently launched menswear, which she describes as being like "a challenge of the unknown".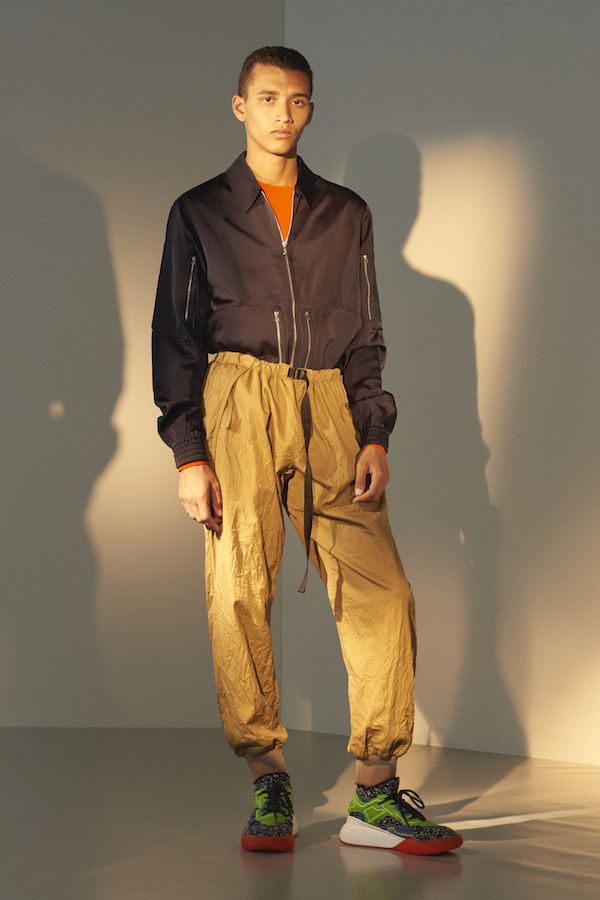 Tropical prints embrace the spirit of summer featuring scenes of volcanoes, palm trees, hibiscus flowers and birds of paradise on boxy retro shirting, bombers and t-shirts. Romance and travel are explored on jackets and shirts emblazoned with a map of the Balearic Islands and volcanic island scene brings to life shirting and trousers.
Stella's gone in for a little lexical creativity. In McCartney's mantra, words such as 'fantasy', 'euphoria', 'paradise', 'desire' and 'infatuation', are printed, embroidered and hot fixed across the collection, itself inspired by beaded bracelets from Mediterranean coastal towns.
As notable quirk sees the work of Japanese airbrush artist Pater Sato's striking designs appear throughout. The illustrations of tongues entwined suggest expressiveness in addition to the romance notion of Venus women on shirting also peeking out of linings and on the back of jackets.
McCartney says she aims to create menswear which "crosses over so many different expressions", much like her womenswear, so that "every type of man can come and find something."
On the evidence of SS18 menswear, Stella Man is given every chance to get some seriously spirited and sustainable romance on.
Check out the new collection on Instagram via @stellamenswear