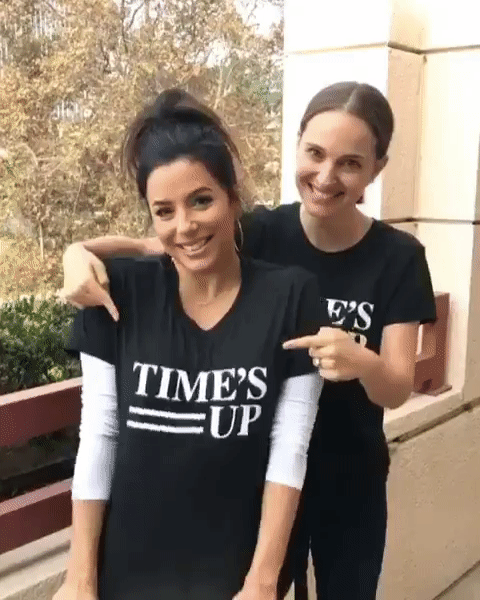 The slogan t-shirt is still very much on trend for 2018—both in fashion and in current politics. The Golden Globes has most certainly set the tone for 2018 and it's about time important issues such as inequality and discrimination are finally brought to the forefront. However, it's also a chance to celebrate, support and empower each other.
In today's world, it's not just about what you wear, but what it says about you. As Hollywood is saying, #TimesUp—make a statement with your next outfit and help to inspire change as we collectively work towards a better future:
"Time's Up"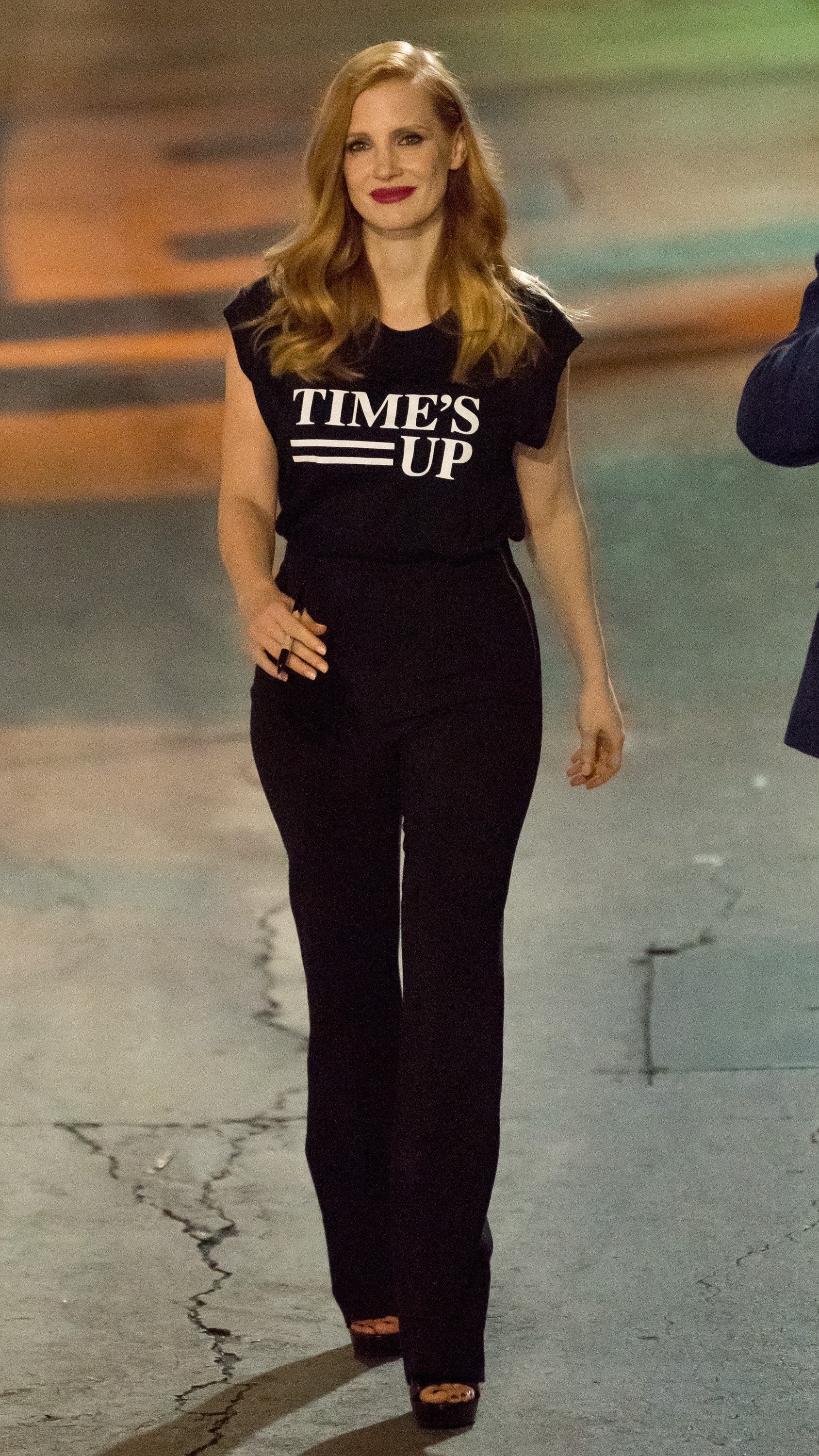 Unless you've just come back from a digital detox, you'll know that right now #TimesUp. In light of the #MeToo movement with Harvey Weinstein, this celebrity-driven movement looks to end sexual harassment and inequality in the workplace and encourage women to stand up and speak out about these issues. In support of the movement, celebrities attending the Golden Globes wore black "to stand in solidarity with women and men everywhere who have been silenced by discrimination, harassment or abuse."
The #TimesUp movement has also set-up a legal defence fund with the National Women's Law Center in the U.S. to provide legal support to women, whom otherwise would be unable to afford to seek justice for sexual harassment and assault at work. Show your support with one of their slogan t-shirts and other merch on their website—100 % of the proceeds will be donated to the legal defense fund.
"Why Have There Been No Great Women Artists?" – Dior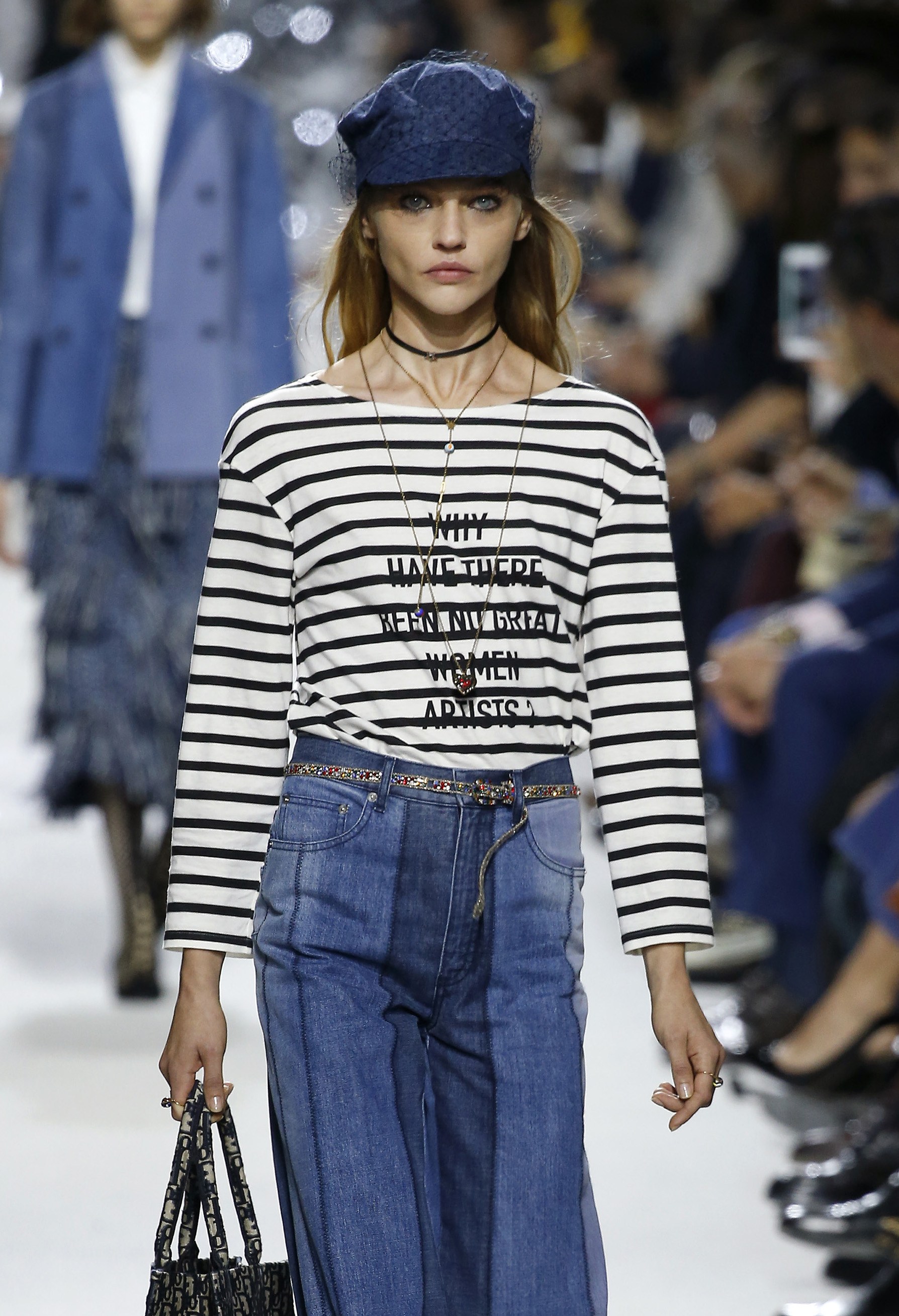 Dior's "We Should All Be Feminists" t-shirt was one of the most-talked about pieces from their Spring 2017 show, the first from new artistic director Maria Grazia Chiuri. In fact, it pretty much went viral. Worn by everyone from Chiara Ferrgani to Rihanna, a percentage of the proceeds from all t-shirts sold went to The Clara Lionel Foundation—Rihanna's global non-profit charity which looks to improve the quality of life for young, underprivileged people everywhere.
And Maria Grazia Chiuri is not stopping there. Dior for her, "has to be about female empowerment." Snap up her latest tee: "Why Have There Been No Great Women Artists?" that made its debut on Sasha Pivovarova for their Spring 2018 show and is a reference to art historian Linda Nochlin's essay. The point is to bring this misconception out into the open.
Available in Dior Boutiques in February
"I Am An Immigrant" - Prabal Gurung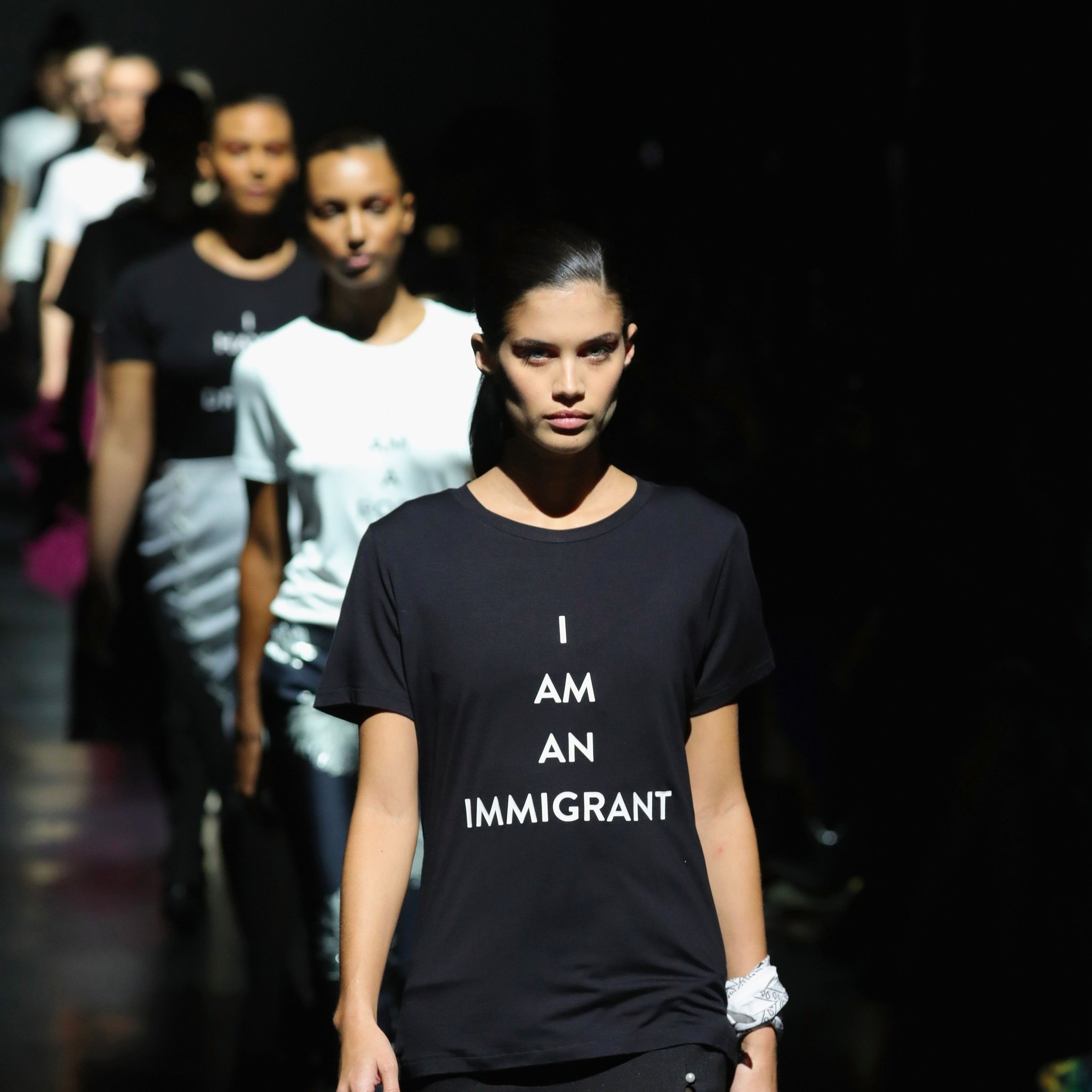 Designer Prabal Garung might have received criticism for what was seen to be as a copy of Otherwild's "The Future is Female" t-shirt, but to give him his due there were plenty of other tees with pretty rad slogans for his Fall/Winter 2017 show at New York Fashion Week. These include: "I Am An Immigrant", "Nevertheless She Persisted", "Girls Just Want To Have Fundamental Rights", "My Boyfriend Is A Feminist", "This Is What A Feminist Looks Like" and "Stronger In Colour".
A percentage of all proceeds will be donated to the American Civil Liberties Union, Planned Parenthood and Shikshya Foundation Nepal.
"Girl Empower" – Toni Garrn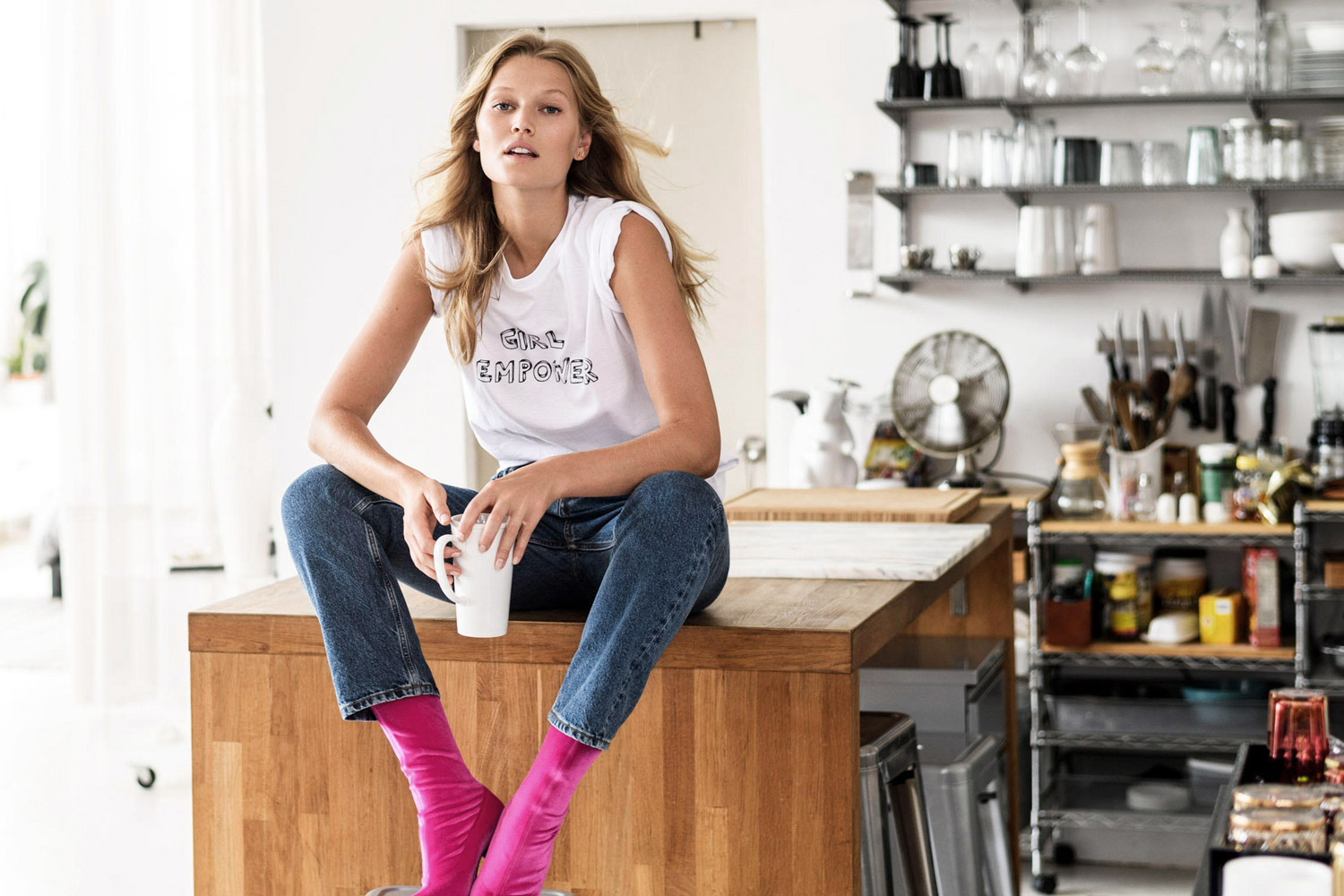 Vestiaire Collective teamed up with supermodel and philanthropist Toni Garrn for her annual Supermodel Sale, which raises funds for the Toni Garrn foundation, which empowers girls in need throughout Africa. To celebrate the collaboration, Vestiaire Collective has created a limited edition "Girl Empower" charity t-shirt with Bella Freud.
Available online via Vestiaire Collective and don't forget to tag #VestiairexToniGarrn and #legendcares when you're taking your selfie!
More: Hong Kong's ethical fashion brands need our help
"Feminist AF" – Jonathan Simkhai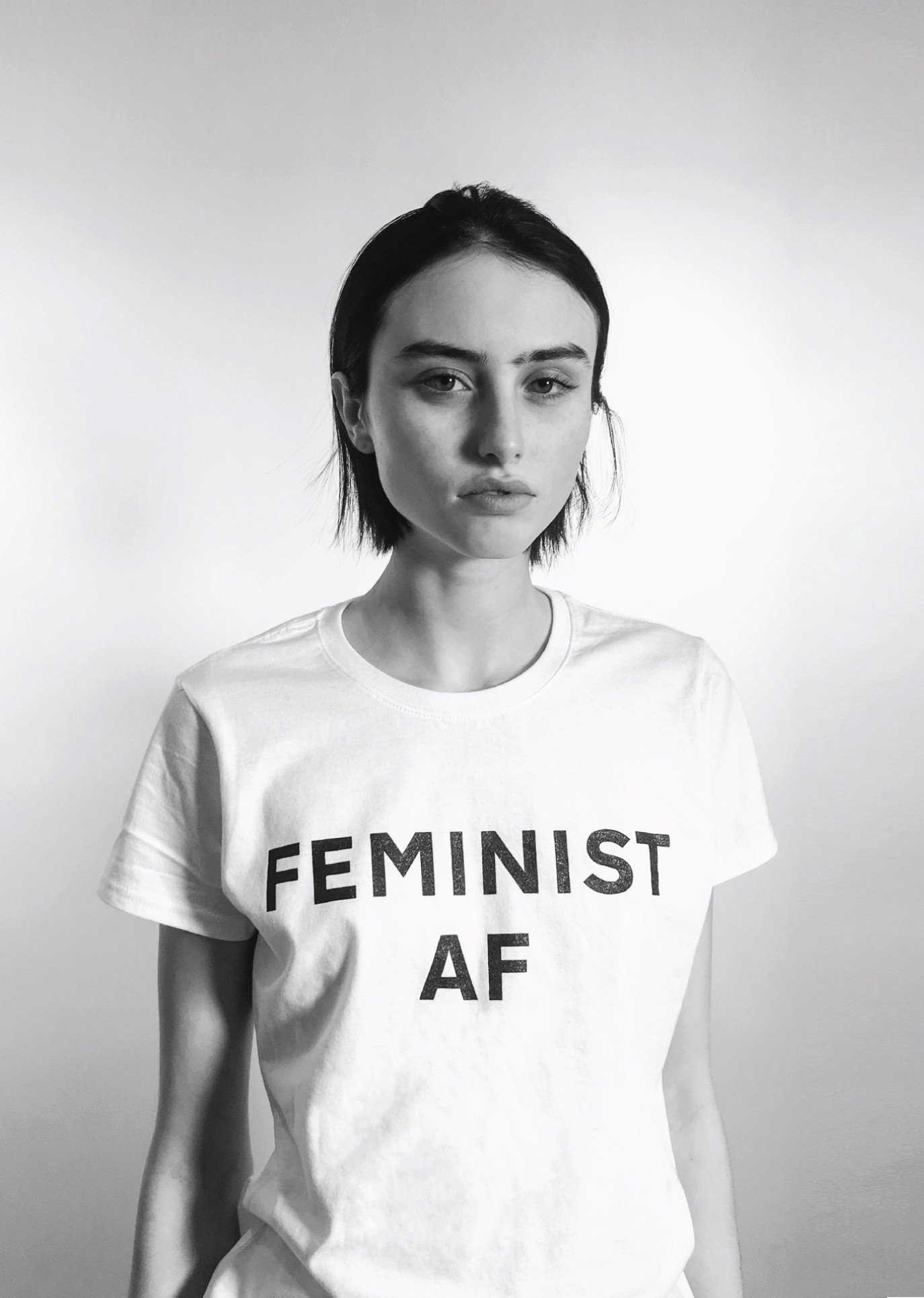 Jonathan Simkhai's Fall 2017 ready-to-wear collection was full of strong looks for the powerful yet feminine modern woman. What's more? He lined the front row with his "Feminist AF" t-shirts, from which all proceeds will be donated to Planned Parenthood.
Available for pre-order, shipping starts in February
"Love Your Mother" – Reformation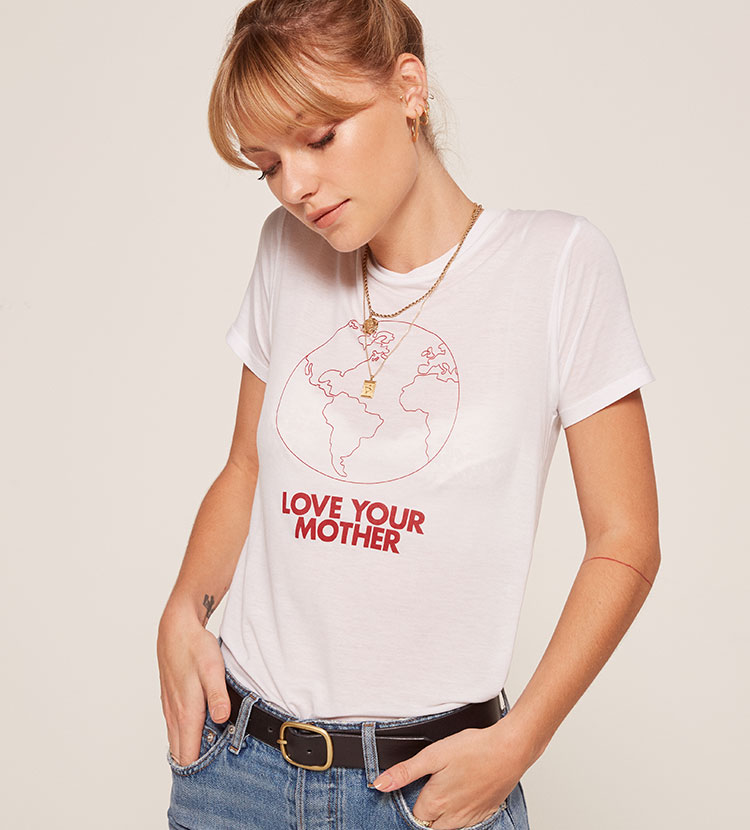 Trendy Los Angeles-based label Reformation offers high quality pieces using sustainable fabrics, vintage garments and responsible manufacturing practices that show you can live a sustainable lifestyle and still be fashionable. What better way to support the environment and responsible fashion than with their "Love Your Mother" tee made from sustainable jersey knit. They track the environmental footprint of all of their pieces and this tee saves 10 pounds of carbon dioxide, 410 gallons of water and 0.5 pounds of waste.