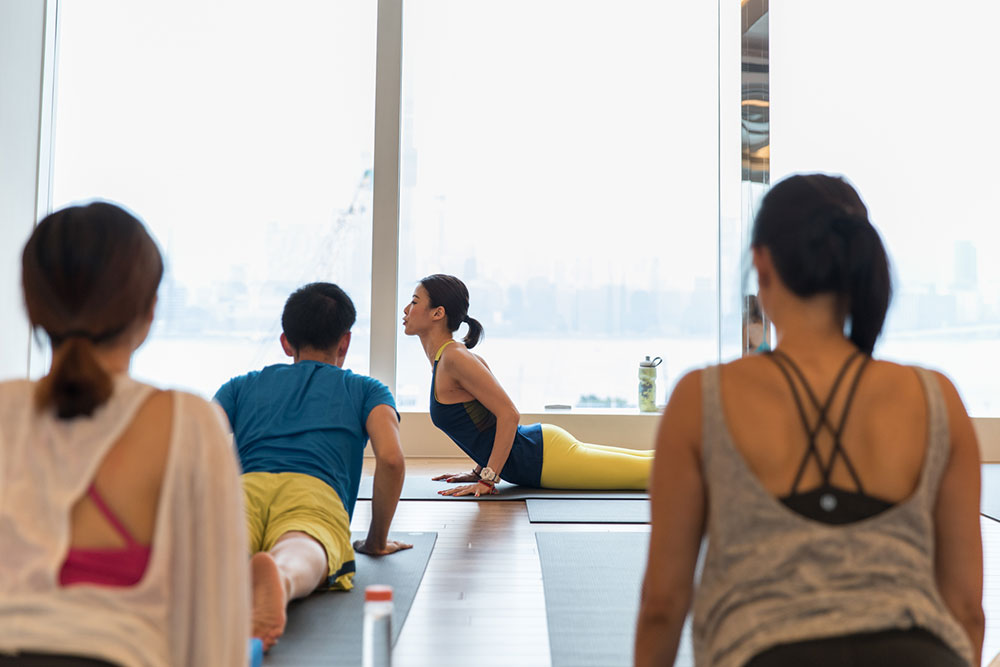 Pure continues to dominate with a brand new location, right in the heart of Causeway Bay. This is Pure Yoga's second location in Causeway Bay (its first at Soundwill Plaza), alongside its fitness centre in Lee Gardens. On the 7th floor of the World Trade Centre, this space overlooks the harbour, offering expansive views of Hong Kong. Its interior mimics the other Pure Yoga studios, with a familiar check in desk, lobby area and changing room.
This facility boasts over 9,000 square feet of space, and will offer more than 30 yoga styles including hot yoga, hatha, yoga therapy in addition to special classes such as aerial yoga, wall rope yoga and meditation. Much like other Pure locations, this one will have a Nood Food bar as well as an apparel section for all your look-good-and-work-out needs. Nood Food has also introduced its winter menu, which features brand new wraps (a yummy portobello mushroom option and a turkey pumpkin option) in addition to a new Raw-reo smoothie and a scrumptious Choco Ginger Bliss drink.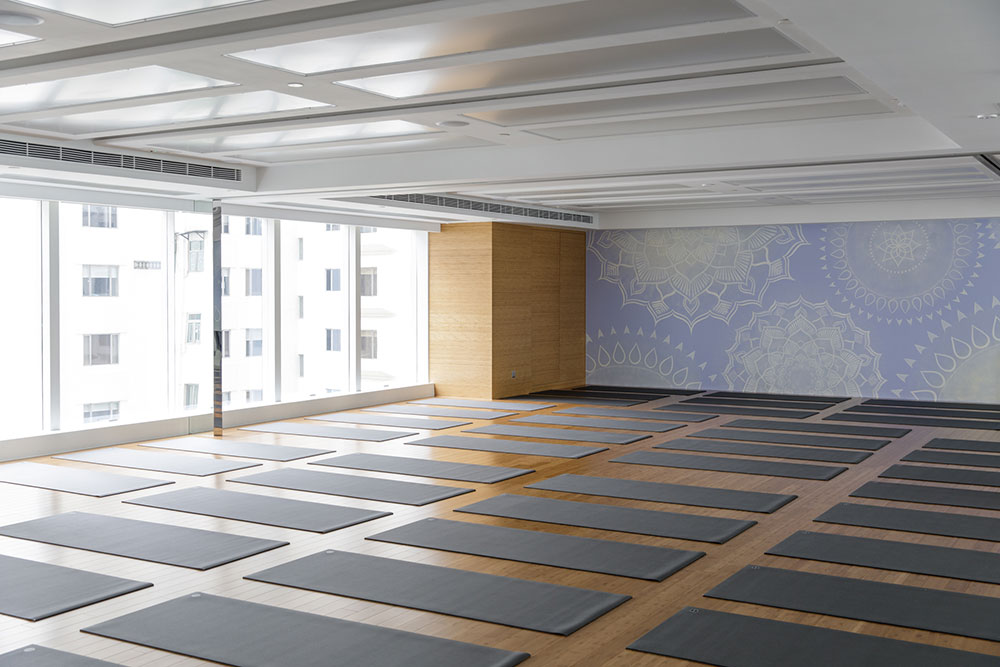 Aside from the zen-inducing interior, the air is all purified. Whether you're waiting for class or in between meetings, pop by the studio (you don't even need to be a Pure member) to enjoy the refreshing, crisp and clean air we all need a little more of. Speaking of things we all need a little more of - the meditation classes are a perfect way to give your mind a little break. They're offered in both one-hour and half-an-hour formats, so even if you're super packed - there's a 30 minute meditation session available for you.
Expect the location to open this January. Aside from the World Trade Centre location, Pure will be opening up in Grand Century Place in Mong Kok and Millennium City 5 in Kwun Tong.